Louvre Exhibition – François I And Dutch Art
The Louvre Dutch Masters Exhibitions are the most highly anticipated Paris art events of 2017. This season the Louvre is celebrating the Dutch Golden Age with a dazzling selection of works collected by billionaire John & Daphne Kaplan (more on them later). They have named it the Leiden Collection, in honor of Rembrandt's birthplace and it will be featured in two Louvre exhibits — The Age of Rembrandt and François I and Dutch Art.
Masterpieces of the Leiden Collection. The Age of Rembrandt is the first time that the thirty pieces owned by the Kaplans will be seen together. The exhibition is located in the Sully Wing, facing the Louvre's main courtyard and is on view through May 22, 2017. François I and Dutch Art, from October 18 to January 18, 2018. will be located at Hall Napoléon, under the Pyramid.

The Kaplan Collection
Outside a tiny circle of art experts, dealers, and curators, few know much about the collecting and the lending of art… until now. In just fourteen years, New York-born billionaire Thomas Kaplan and his wife Daphne Recanati Kaplan have amassed an enviable collection of Dutch Masters with more than 250 portraits and paintings by five generations of artists, including Vermeer and Rembrandt. The Leiden Collection is now the most important group of 17th century Flemish paintings held by private owners.
During one five-year period, the Kaplans were acquiring a Dutch Master every week. The good news for art lovers is that they've been lending them to the world's most important art institutions, including the Louvre. From their early days as collectors the Kaplans decided to lend, not hoard, their masterpieces.
Since their first loan in 2004 to the J. Paul Getty Museum, the Kaplans have become the world's unofficial lending library of Dutch Golden Age paintings with loans to 25 museums around the globe.
François I & Dutch Art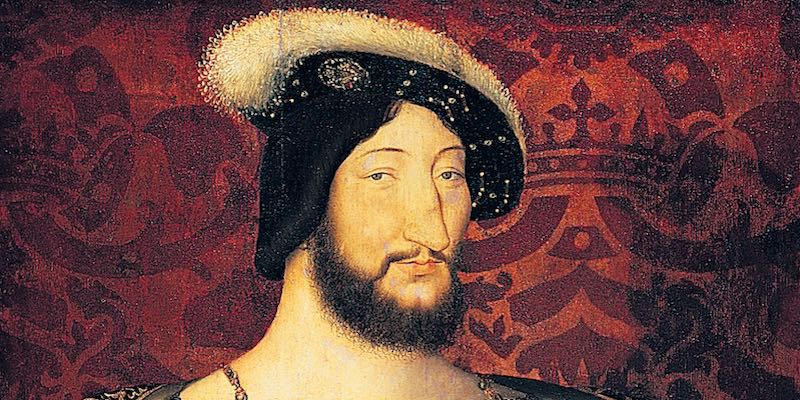 Other loans by the Kaplans will also be on view as part of the sister show, François I and Dutch Art. It's no secret that François I adored Italian art. (Well, it's not secret now that we've spilled the beans.) François supported the creation of an Italian school at Fontainebleau, but what's not so obvious was his fondness for Dutch artists. The king was surrounded by Dutch painters: Jean Clouet, Corneille de Lyon, and Joos van Cleve were his portrait specialists.
This exhibition highlights the works of Dutch artists who were once thought to be French. Miniaturist and painter, Jean Clouet (1480-1541) worked for François I, but it was only discovered that he wasn't French after his death when his son was working on the details of his will. Clouet was in fact, from the Low Countries and his real name was Cloet!
Flemish artists were invited to work at at at the French court and François regularly purchased tapestries, paintings and precious gold and silver objets d'art metalwork from the merchants of Antwerp. Here are only a few of the rediscovered artists featured in this exhibit — Godefroy le Batave, Noel Bellemare, Gregoire Guerard, Bartholomeus Pons. They excelled in painting, stained glass and sculpture and, until now, many of them were anonymous.

Louve Dutch Art Exhibition Resources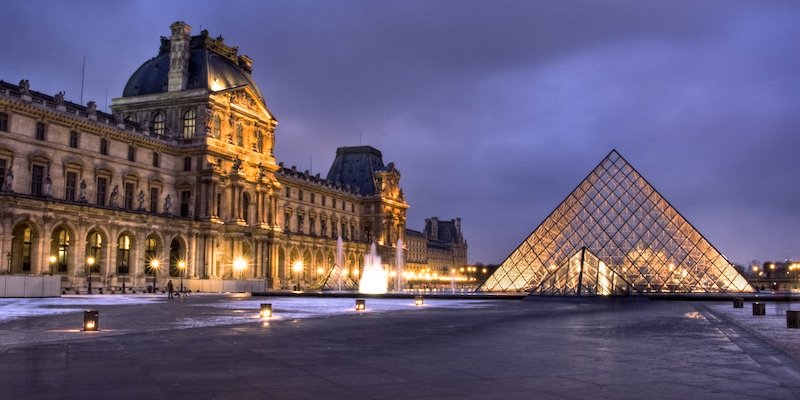 THE AGE OF REMBRANDT
Ends May 22, 2107
FRANÇOIS I AND DUTCH ART
October 18, 2017 to January 15, 2018
THE LOUVRE
9:00 AM to 6:00 PM, closed Tuesdays
Until 9:45 PM, Wednesdays & Fridays