Q & A – What Are The Best Family Activities In The Latin Quarter ?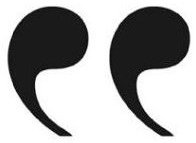 I am looking for things to do in Paris that will keep my dad, my 20-year-old niece, and my 13-year-old son happy — no easy feat! We are only in Paris for a few days and staying in the Latin Quarter. My son and niece want to go to the Louvre but this is simply to say they were there. Neither of them like museums.
"We would like to visit the Eiffel Tower and were thinking we would take the stairs (my dad isn't interested in the Tower). I have also been told to do the catacombs which sound nice and cool as well. The Musée de l'Armée is also on our list and my niece wants to visit an old university. I'd like to go to a nice restaurant one evening. So after all this rambling, I am seeking your advice on how to keep my rather diverse party happy. What do you suggest we do during our short stay in Paris?"
Thanks!
– Sarah, Canada

We Answer – Plan in Advance and Then Hit the Pavement
Dear Sarah,
The Latin Quarter is a prime address from which to explore the best of Paris on foot. Yes, you read that right. There are plenty of wonderful things to experience in the neighborhood where you're staying. No need to haul yourself across town on the Metro or buses, there's a lot to do and see in your little corner of Paris.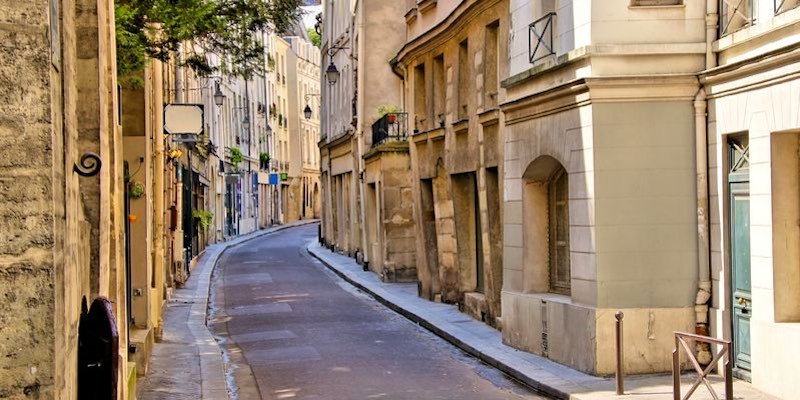 Our first observation is that you're not going to be in Paris for very long. Two or three days fly by. You don't want to waste them chasing around town, waiting for Metros, or standing in long lines for hours — which is what you will do if you just show up at either the Louvre, the Eiffel Tower, or the catacombs. Your family will be unhappy and you will be frustrated.
First time visitors often do not understand how busy Paris can be, especially at the top attractions. Luckily, it's easy to plan in advance and it's possible to skip the worst of the lines.

Streamline Your Visit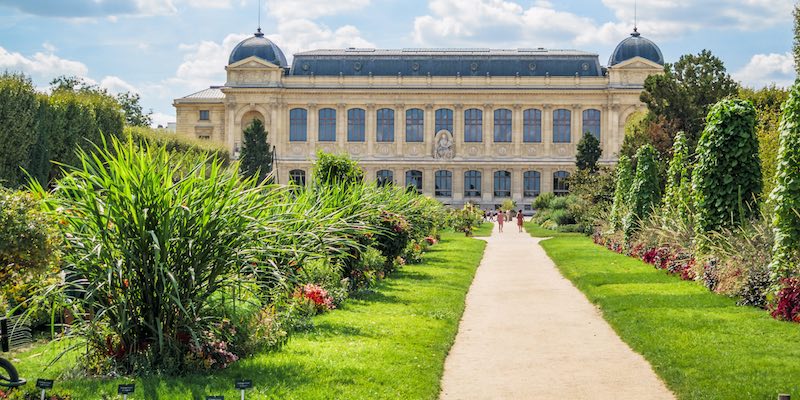 Let's streamline your vacation planning. First, let's eliminate the catacombs. Yes, it's great to go there when you have lots of time, but you don't — and there's more to see near your Latin Quarter address that will leave lasting memories for your family.
It's a 15-minute walk from your hotel to the Jardin des Plantes. This garden is a veritable wonderland for visitors of all ages — here you'll find the Grande Galerie de l'Evolution, the botanical gardens, and la rotonde de la menagerie, a charming zoo whose roots extend back to the French Revolution.
You see, back when the Sun King ruled France, anyone royal or wannabe royal (unlike us and our pal Lorde) would keep rare exotic animals like lions, zebras, and monkeys. After the French Revolution, many of these wealthy landowners were thrown on hard times. Something had to be done with all the exotic animals they were no longer able to keep.
That's when the menagerie at Jardins de Plantes was created. You can plan to spend at least half a day here exploring the natural history museum, gardens, and zoo. Although it's located in the middle of Paris, it's a hidden secret to most tourists. What you'll find are plenty of French families enjoying the gardens with only a smattering of English-speaking visitors. Trust us, Jardin des Plantes is one location that your entire family will enjoy.

Explore The Latin Quarter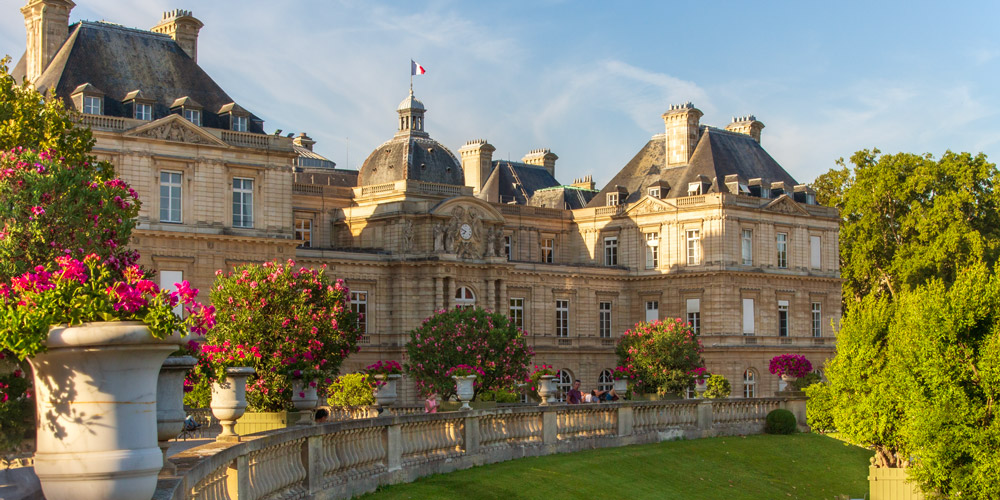 Head to the Seine and walk back along the banks of the river. This is the heart of the city, and it's become better and better over the past years with the help of the forward-thinking Paris Mayor Anne Hidalgo. Follow the stretch of walkways, parks, and gardens where you'll see locals enjoying the green spaces — having a picnic, or an impromptu tango dance party. At Pont du Sully cross the river and head to the islands – Île de la Cité and Île St Louis — possibly the most charming places in Paris. Have an ice cream at Glacier Berthillon, the famous ice cream maker, then head towards Notre Dame to see how the restoration is coming along.
Remember, your location in the Latin Quarter also means you're in the middle of the Sorbonne campus. (The district's name comes from the Latin that used to be the language of instruction at the universities.) You'll be surrounded by old university buildings, meaning you don't have to go far to check that off your list.
Or, you could head in another direction towards the Jardin du Luxembourg, the largest and most popular park in all of Paris. This is a wonderland for travelers of all ages. Here you get to see how Parisians get their dose of sunshine and leisure. This park is a plethora of activities, from sailing miniature boats on the pond to tennis to chess to pony rides to just enjoying the gardens by sitting on a park bench and watching the world go by. And the biggest bonus… it's a 10-minute walk from your hotel to the gates of the gardens. While there you could make a game of it and try to find the 20 Queens of France, sculptures honoring the queens of France, scattered along the gardens and pathways.
One of our favorite restaurants in the Latin Quarter, La Rôtisserie d'Argent is also a 10-minute walk from your hotel. It's casual, the food is authentic and delicious, and the setting is stellar. It's not cheap but it's not super-expensive either — this the place to try the duck they are famous for it.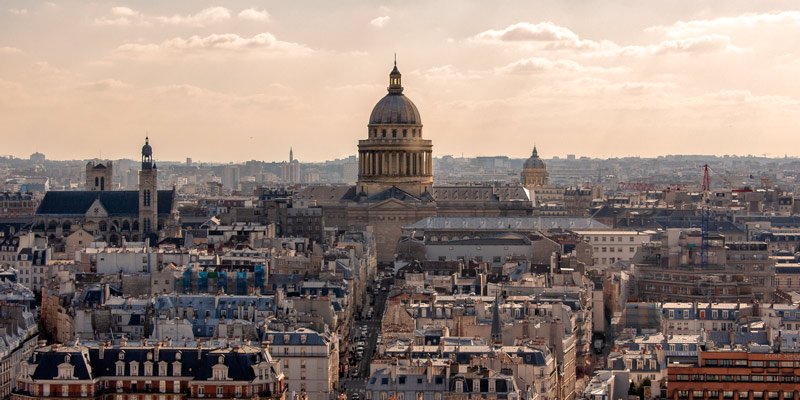 You're not the first visitor to ask about what to do in the Latin Quarter and this isn't the first answer we've written. We've already pick five top activities that take place right in you Paris neighborhood. Historic tours, cooking classes, and even a night out at one of the best nighttime cabaret shows in Paris.

Eiffel Tower With Priority Access
We hate to burst your bubble, but unless you're a hardcore army history buff, you might not find the Musee de l'Armée all that interesting. We give you permission to take this off your list.
Also, unless you're training for an Iron Man competition, there's really no reason to climb the stairs of the Eiffel Tower. This will do nothing to improve your dad's mood. Even if you're climbing the stairs you still have to wait in the mammoth lineup outside the new glass security wall. The only way — and we mean the only way — we would show up to the Eiffel Tower would be with a skip-the-line tour voucher in hand.

Evening City Tour + Seine River Cruise + Eiffel Tower Priority Access
One of the easiest and most highly recommended (by us) ways to visit the Tower is on this combination tour that gets you into the most iconic neighborhoods and past the most famous landmarks. The night starts with an illuminated sightseeing tour from the top of a panoramic bus. Following that you get another tour of Paris, this time from a river perspective on a bateau cruising down the Seine.
The evening ends with priority access to the Eiffel Tower and an elevator ride up to the very top. There's nothing for you to do but show up, everything has been arranged. It's the only way to do it.