Guide to Paris Photography
Walking Tours
See the Best of the City and
Learn How to Take the Best Photos of It
On Paris photography walking tours you'll see a lot of the city – the famous and the hidden – and learn how to make it look its best.
Imagine coming home with your best vacation photos ever after walking around the city with a professional photo instructor and guide.
Some of the photography walking tours are neighborhood specific, exploring the best of artistic and bohemian Montmartre, or spending time in one of Paris' oldest quartiers, the Latin Quarter.
There's also a 4-hour all-Paris tour conducted by a photographer who works for the New York Times and Paris Fashion Week.
Photographer's Walking Tour in Paris
the Latin Quarter
Learn how to take great shots while exploring the Latin Quarter with your guide, a professional photographer, writer, artist, poet and teacher.
This small group tour is limited to 6 people to ensure quality instruction. The tour ends at a local bistro where you'll review your photography. An unforgettable tour of a classic Paris quartier!
Photography Walking Tour of Montmartre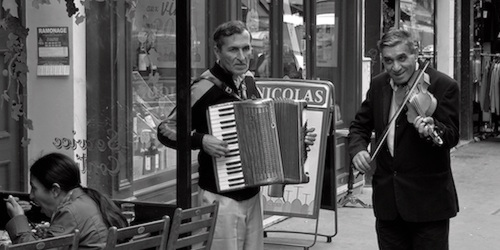 Explore hidden Montmartre streets and monuments with your camera and a professional photographer.
Because this is a small group tour, you'll get plenty of individual instruction from your guide, a Paris expert.
At the end of half a day of photography, you'll stop in at a traditional bistro in the artists square, Place du Tertre, for a friendly review of your photos.
Classic Photography Tour of Paris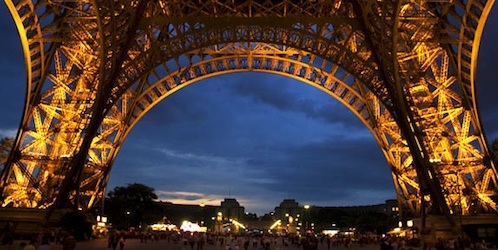 Tour the most eye popping sites that Paris has to offer with your own professional photographer as your guide.
This
4 hour Classic Photography Tour
will never have more than 6 people in it to make sure you will have individual attention. The photographer guide frequently works for the
New York Times
and
Paris Fashion Week
.
Other Paris Photography Options
Paris Planning Quick Links
Cooking Classes
in Paris
Romantic Paris
Honeymoon
Food & Wine
Activities

Top Day Trips From Paris
Want To Learn More?
Don't Miss a Single Paris Travel Tip –
Sign up for Le Petit Journal !
the newsletter of Paris Insiders Guide