Promenade Paris History – Walk In The Footsteps Of Celebrated Parisians
In Paris there's a palpable feeling of history, as befits a city over 2000 years old. In its earliest days it was the often-reluctant host to the Celts, the Romans, and even the Vikings. Paris today, as we know it today, was largely formed in the Middle Ages, in the subsequent royal periods, and by the two Napoleonic emperors.
If you want to dig deep into this enchanting & historical place, consider signing up for a history-themed walking tour. Paris history is long and fascinating with so many interesting characters. Let's strap on our history boots.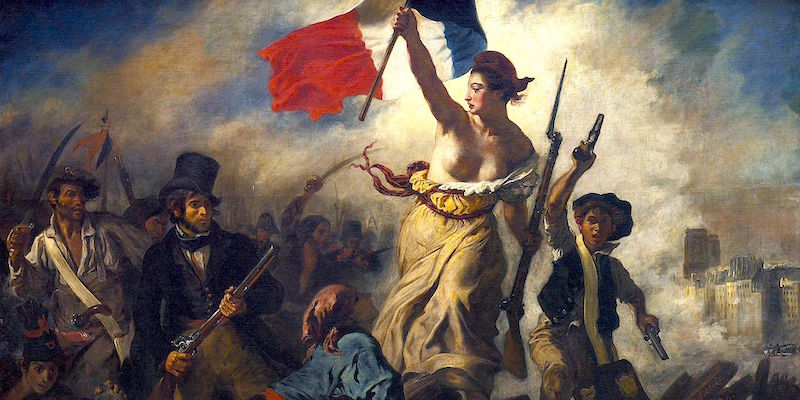 Tumultuous, revolutionary, horrifying and uplifting — the French Revolution was one of the most important events in modern European history.
As you visit the historic sites an expert in French history explains the French Revolution, the events leading up to, and its consequences. The tour visits the site of the former Tuileries Palace; the site of the infamous Bastille prison; the Conciergerie, where Marie Antoinette was held; and other sites of historic note.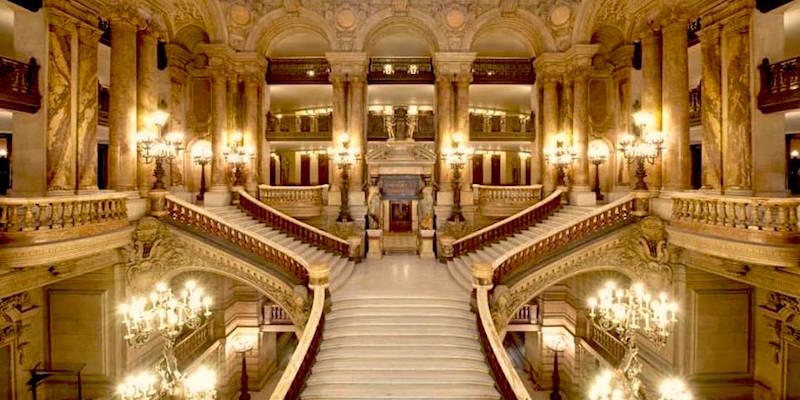 This historical walking tour focuses on the second half of the 19th century when Art Nouveau was in vogue. Along the way an expert in the period makes it all come to life.
Of course, the centerpiece of Art Nouveau in Paris is the Palais Garnier (photo above), the sumptuous opera house built during Haussmann's reconstruction of the city, and that's also a centerpiece of the walking tour. You also visit a traditional brasserie (and have a quick drink!) and stroll along vibrant Boulevard Haussmann.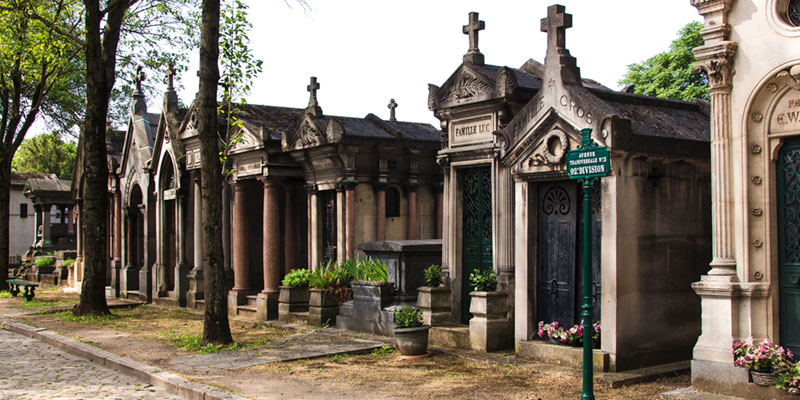 You may think that a history walk through a cemetery is a bit… unusual. We did, until we signed up for this tour. Now we cay say that this is one of the most enjoyable walking tours we have ever been on.
We learned so much about the history of Paris and the fascinating cast of character who are buried here. Just read this list — Oscar Wilde, Chopin, Edith Piaf, Jim Morrison, Gertrude Stein, Marcel Proust, Molière, Proust and Balzac, famous star-crossed lovers Heloise and Abelard. You know that guy who popularized the eating of potatoes (they used to be considered poisonous)? He's here, too! Highly recommended by us and hundreds of other visitors who've rated it 5-star.