Classic Paris Walking Tours. "Êtes-Vous Prêt, Bottes?"
In a city built for walking, it makes sense that the best way to see Paris is on a guided walking tour. At the pace of a leisurely stroll you experience the timeless sights of this wonderful place while an expert guide fills you in on all the fascinating details. Êtes-vous prêt, bottes ? — are you ready, boots? Here are our top-recommended classic walking tours.

Our Top-Rated Classic Walking Tours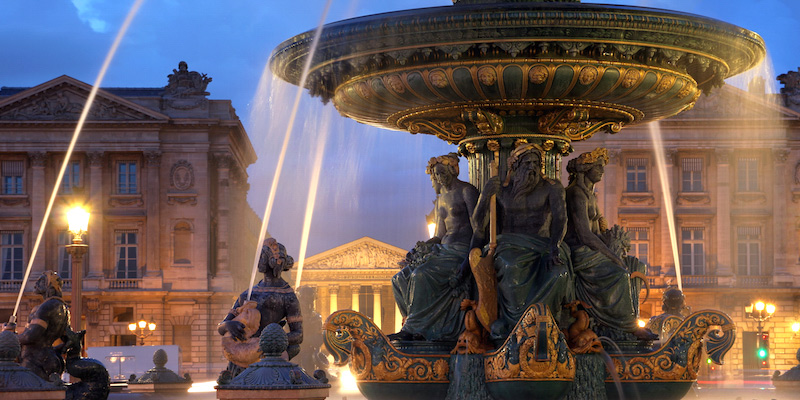 Fountains on Place de la Concorde with La Madeleine in the background
Visit thirty classic landmarks on this top-rated tour of the historic core of Paris. You stroll around the islands to see Notre Dame and La Sainte Chapelle. Walk along the river to Musée d'Orsay, housed in a former Belle-Epoque train station. Take time for lunch in the charming Tuileries Garden, and visit Place de la Concorde, Champs Elysées and, of course, the Eiffel Tower. Be sure to have your Navigo Easy Metro card on hand!

Discover What's On When You're Here...
Discover What's On When You're Here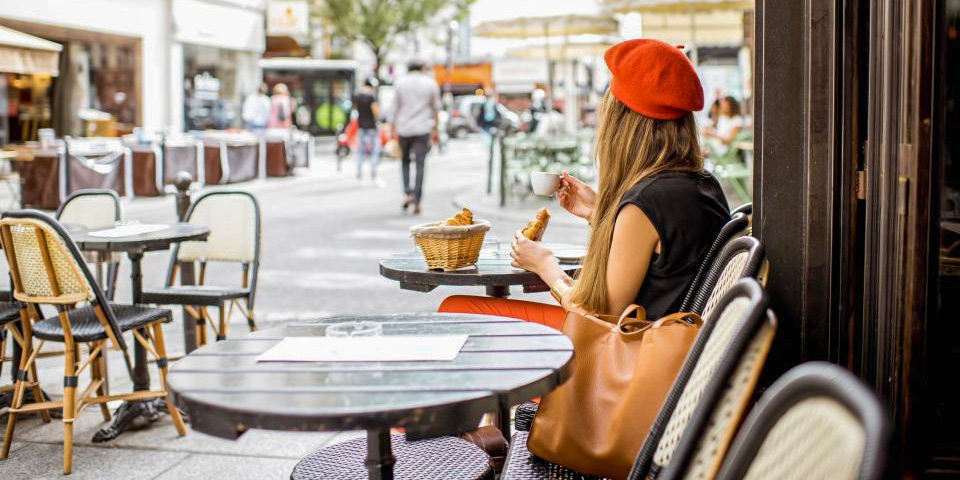 At a sidewalk cafe in Montmartre
This is THE classic food walking tour in Paris. Even if you don't consider yourself a foodie, you're going to be fascinated by the markets and shops of Montmartre. This quartier on the hill is famous for its cobblestone streets, café and terraces, and for the bohemian crowd who once lived here. You'll find yourself tasting the best of French foods — cheese, charcuterie, baguettes, chocolate, wine. Great for families as well.
Marvel at the magnificent stained glass at La Sainte Chapelle
In the true heart of historic Paris, on an island in the Seine, walk in the footsteps of figures like Louis IX and the unfortunate Marie Antoinette. Trace centuries of history on Île de la Cité. Visit La Sainte Chapelle, Notre Dame, and La Conciergerie, the prison where Marie spent her last days, and other important landmarks. It's not often that you learn so much while viewing so much historic and scenic beauty.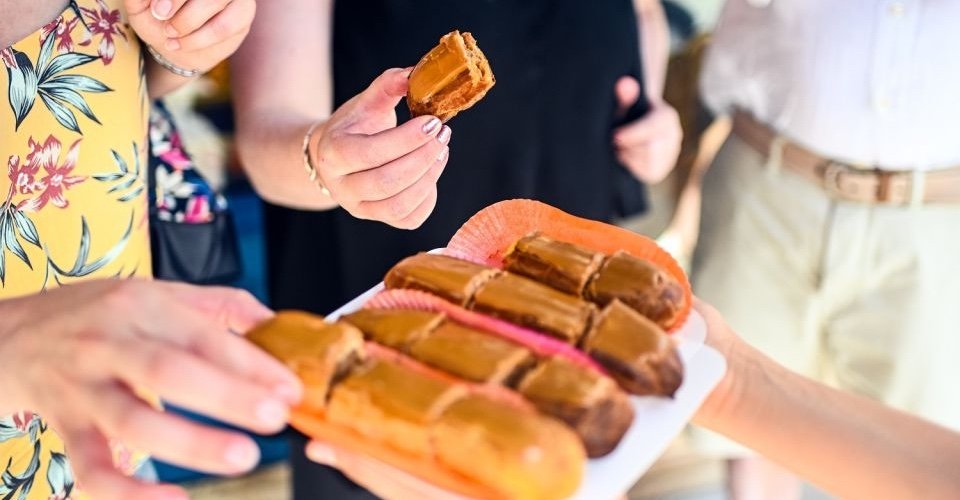 Three words that describe this tour: sample, sample, sample!
If, like us, you have a sweet tooth, you're not going to want to miss this walking tour that combines your passion for Paris, chocolate, and fabulous French pastries. Can you think of a better way to spend an afternoon than tasting your way through the best chocolate shops, patisseries and boulangeries in Paris? A gourmet food expert takes you on this culinary journey through the quartier on a small group (8 people max) walking tour. Chocolate tours of the Marais are also available.

A walking tour of Pere Lachaise Cemetery
Visit one of the most famous cemeteries in the world, Pere Lachaise, with a guide who can go deep — so to speak!
The graves of many, many famous people from the past couple of centuries are found in this romantic labyrinth in the 11th Arrondissement — as much a park as it is a graveyard. Musicians as diverse as Chopin and Jim Morrison; writers Oscar Wilde, Proust and Balzac; famous star-crossed lovers Heloise and Abelard. It's an extraordinary tour into history.