Top Paris Museums – The Ones You Don't Want To Miss
There are over 150 museums in Paris, including some of the most-visited in the world. As a visitor, the real challenge is choosing the right museums for you, the ones that match your interests, needs, and time. For instance, The Louvre is so big that you could spend your whole trip there; you should certainly spend a whole day there. Or you could choose to focus on the small Paris museums with specialized themes like specific artists, the history of Paris, or photography. In this article let's concentrate on the biggest , most popular museums.
Paris is very popular, and so are its museums. You will definitely encounter long ticket line-ups at the top museums. If you know us, you'll know we hate standing in lines. So, we looked into the benefit of the Paris Museum Pass and, in another article, we concluded that it's a worthwhile tool both to save money and to skip the long lines. When we last visited the fabulous Impressionist Musée d'Orsay, we were able to breeze past the long ticket lineup and instead go directly through the express door, with no waiting. It was worth it.

The Louvre Museum Paris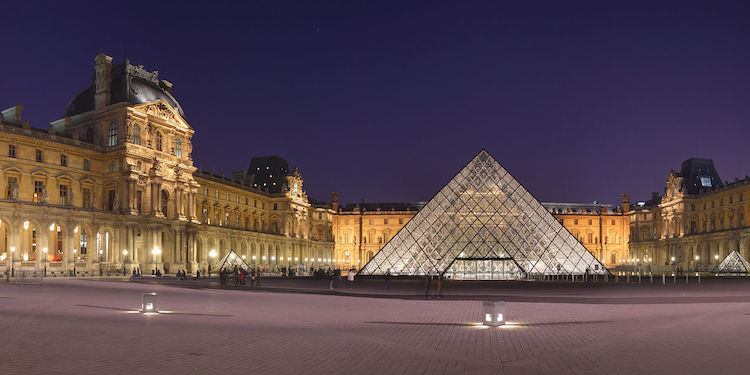 By most reckoning the Louvre is the largest museum in the world. It certainly is big and it can be overwhelming. But, most of all, it's rewarding — there's so much magnificent artwork to see under one roof.
We've assembled Louvre facts, information, and especially advice on to plan your visit to ensure you have fun and see a lot without getting exhausted. Read our best advice about how to make the most of your time there, including our favourite piece of advice — how to skip the lines.
Musée d'Orsay – the Impressionist Gem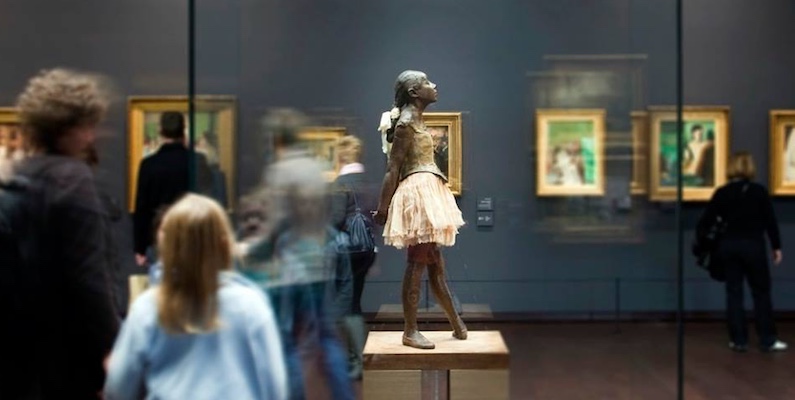 Van Gogh, Manet, Monet and all the most famous Impressionist painters, together at last under one roof. Musée d'Orsay is a jewel of a museum and one of our favorite places to be in Paris. Plan to spend at least a full morning viewing the Impressionists and other 19th-century French artists, and then have lunch in the museum's spectacular Belle Époque dining room.
Although not as daunting as the Louvre, the ticket lines are still pretty long. So, we'll recommend ways to skip the lines and tell you about the artwork you don't want to miss.
Picasso Museum Paris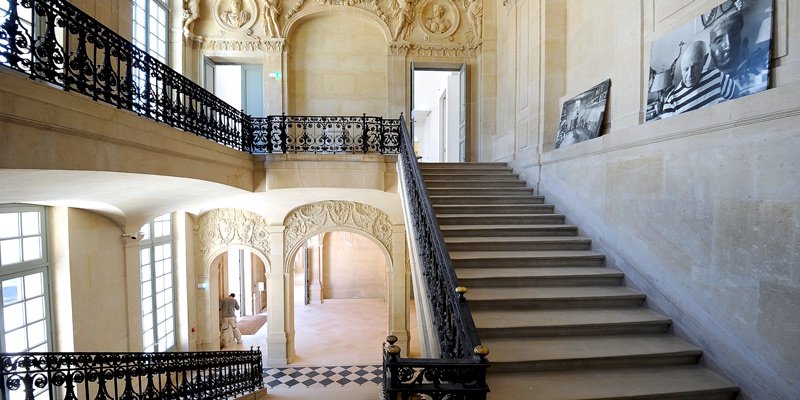 Paris is the site of the largest and most comprehensive Picasso museum in the world. The Musée Picasso Paris is unusual in that it not just a collection of artwork, but a whole Picasso experience that includes letters, journals, sketches, and the pieces that Picasso himself collected — works by Edgar Degas, Paul Cézanne, Paul Gauguin, Georges Braque, and others.
After a theft in 2009 caused the Picasso Paris to be shut down, the museum underwent five year of upgrades and expansion. It reopened with twice the space and more works on display. We've put together complete information on the museum and how to visit.

Centre Pompidou – France's Modern Art Museum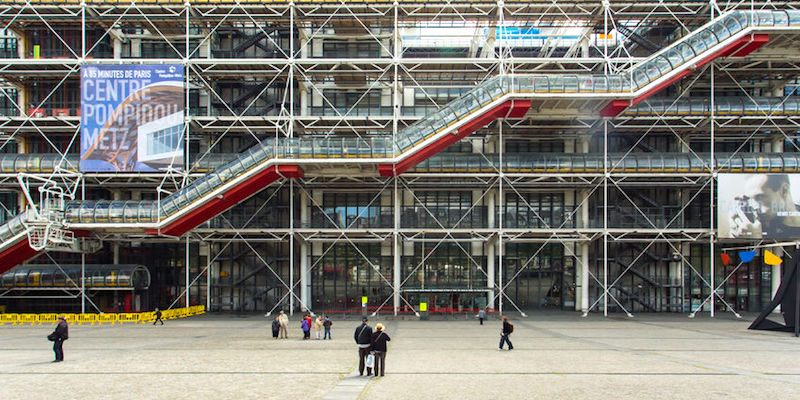 Centre Pompidou is the converse of the Orsay Museum. Instead of 19th-century French artists, Pompidou is filled with the masters of 20th-century modern art such as Warhol, Kandinsky, Duchamp, and of course Picasso.
Famous for showing its skeleton on the outside, Centre Pompidou was controversial when it was first built, costing one billion French francs. More controversy surrounded the massive renovation required only 20 years later. Today, however, is not an exaggeration to say that the Pompidou Center is the greatest modern art museum in Europe.
Paris Museum Of Modern Art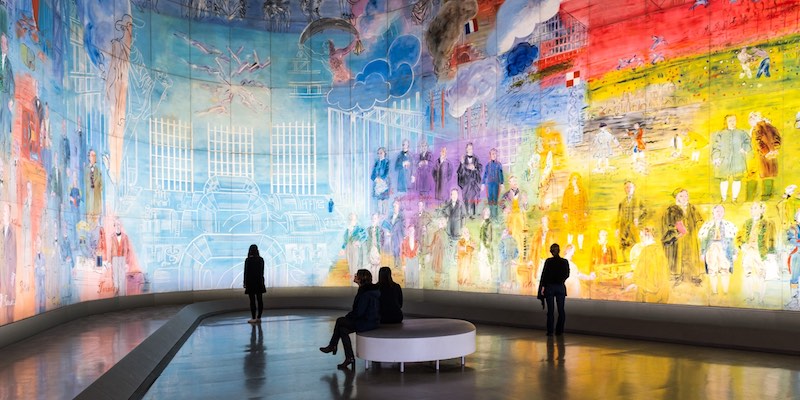 Pompidou Centre is interesting, huge, busy, and filled with great modern art. But to our way of thinking, there's a more enjoyable modern art museum in Paris — the Museum of Modern Art of the City of Paris. Centrally located on the banks of the Seine, in a classic 1930s palace, this Paris museum of modern art is less well-known, less crowded, and entrance is free. Yet it's absolutely filled with great works by the most dynamic modern artists. It's a place you won't want to miss.
Cluny Museum, Paris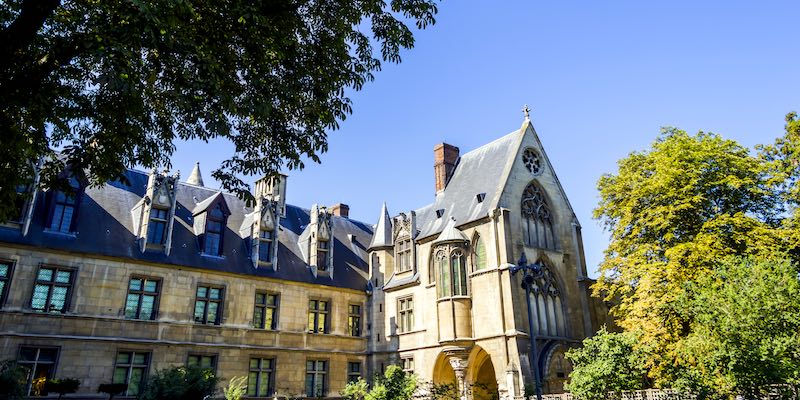 The Cluny Museum, more properly the Musée National du Moyen Âge, is unusual in that it is essentially two museums housed in two radically different structures. Some of the exhibits are housed in the remains of the largest extant Roman baths in France, complete with massive Roman arches.
Most of the medieval collection of the National Museum of the Middle Ages, is in a large 14th-century building that was built by the Abbot of Cluny, an order of Benedictine monks. The Cluny features the largest collection of medieval arts and artefacts in France, including the very famous tapestry, The Lady and the Unicorn.

Musée de l'Orangerie in the Tuileries Garden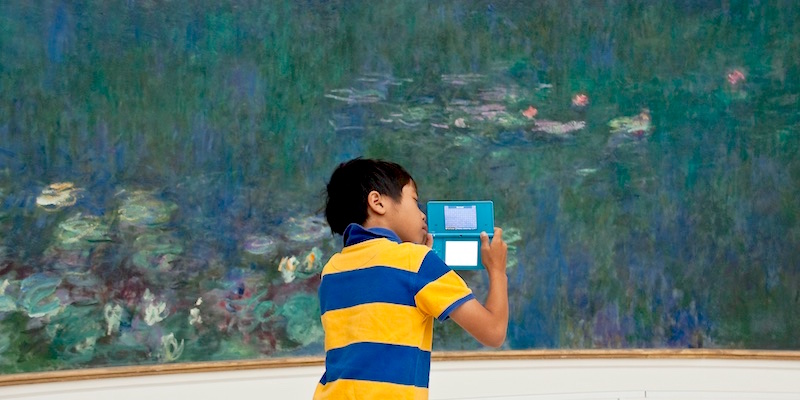 You may know that Musée de l'Orangerie is well known for its eight huge canvases of Monet's Nymphéas, or waterlilies. These are amazing and important pieces of 20th-century art. But did you know that the building also houses what was possibly the finest private collection of 20th-century masters? The Guillaume Galleries, on the lower floor, are fat with paintings by Renoir, Picasso, Matisse, Modigliani and many others.
If you love panting, this is one museum you don't want to miss.
Petit Palais Paris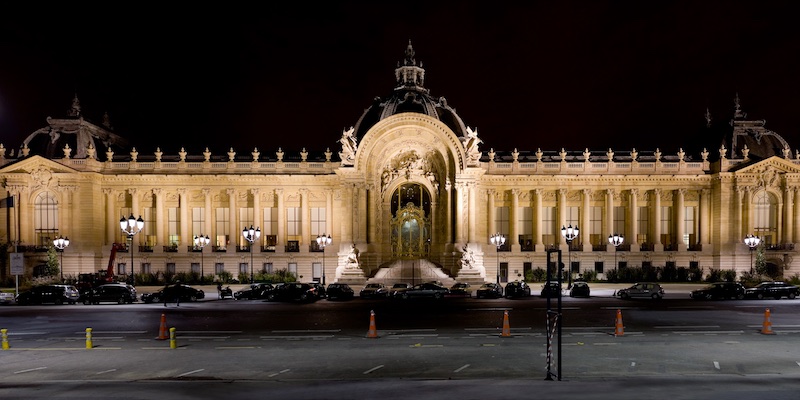 The Petit Palais may be small — petit — for a Paris museum, but we consider it one of the major museums of the city. There are eight major collections and a half-dozen special exhibitions every year. And its not just the collections that are magnificent, the building itself is a work of art with stained glass windows, mosaics, massive iron gates, and a lovely garden. One more thing — since this is a City of Paris museum, admission is free. You can't beat that!
Rodin Museum Paris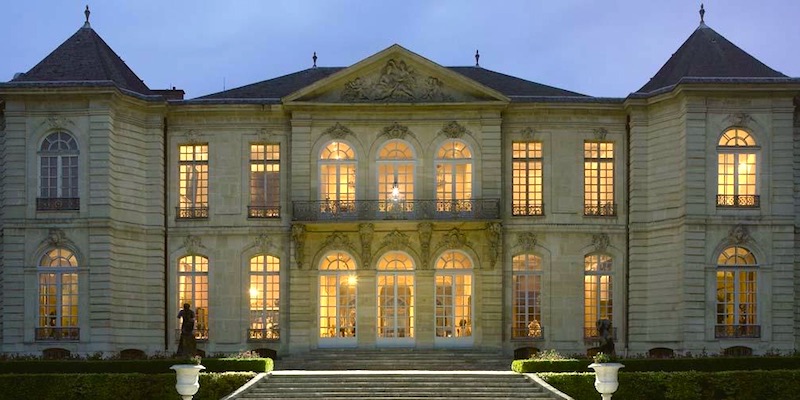 The Rodin Museum not only covers the work of sculptor Auguste Rodin, it's located in the mansion where he lived and worked. It's tucked away on a side street near Les Invalides and you'll be pleasantly surprised when you walk through the gates to discover a 7-acre garden with Rodin's sculptures dotted among the plants and trees.
Also unique about the Rodin Museum is that the artist himself curated the exhibits. All in all, a visit to this museum is a very pleasant way to spend a morning or afternoon.

Musée Cernuschi – Museum Of Asian Art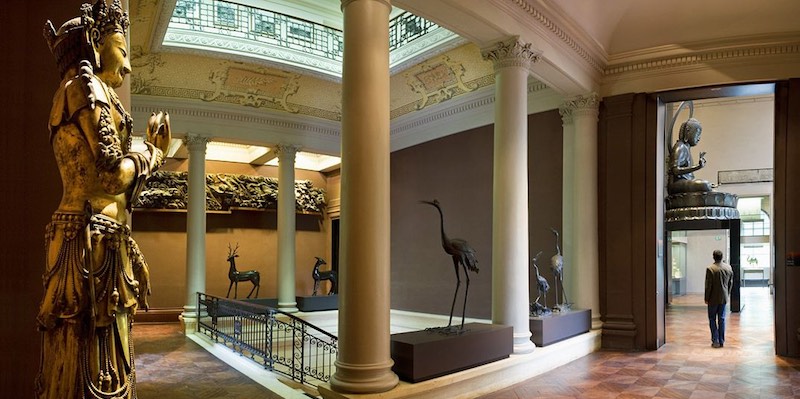 Located in a lovely spot right up against the equally lovely Parc Monceau in the 8th Arrondissement, Musée Cernuschi feels like a hidden treasure of Paris. Inside you'll indeed find treasures — over 10,000 pieces of Asian art spanning centuries and regions. There are important collections of Chines art, Japanese art, and Vietnamese art, all se in a stately 19th-century mansion.
The Paris Museum Pass
Long ticket lines at the major museums can be discouraging, especially when you have so little time in Paris. That's why for years we've been advising friends and readers to get ahold of the Paris Museum Pass. We've found that not only do you save money and have unlimited access to something like 60 museums & attractions, but you get to skip those long ticket lines at the popular museums. Being able to walk past those lines is alone worth the cost of the pass.
There's more about the Museum Pass in our review, but we also wanted to mention that the best way to get the pass is as part of the Paris Pass package that includes the museum pass, the Paris Metro Pass, and an additional attractions pass.
Skip-the-Line Museum Tours
As part of our neverending quest to avoid standing in line, we also like the museum tours in Paris where your guide leads you directly inside, avoiding the lineups. Of course, we always like a good guided tour because we learn so much more than when we just wander around a museum. We're converts!