Insiders Guide to the
Top Paris Museums
There are over 150 museums in paris — 14 of them are free! Paris museums are the most visited in the world. The real challenge is choosing the right ones for your Paris vacation.
The Louvre Art Museum is so big and has so many incredible works of art from all periods of history that you could your whole trip there, without seeing any other museums!
Or you could choose to focus on the small Paris museums with specialized themes like specific artists, the history of Paris, or photography.
You will surely encounter long ticket line-ups at most museums in Paris. A Paris Insiders secret is to buy a Paris City Pass before you leave home. This lets you bypass the ticket lines at over fifty-five Paris museums and monuments, and includes lots of extras, including unlimited Metro travel!
When we last visited the fabulous Musée d'Orsay, which houses the greatest collection of Impressionist paintings in the world, we were able to breeze past the long line in front of the left-hand door (Entrance A), and instead go directly in through the right-hand door (Entrance C) with no waiting. It's worth it!
Louvre Art Museum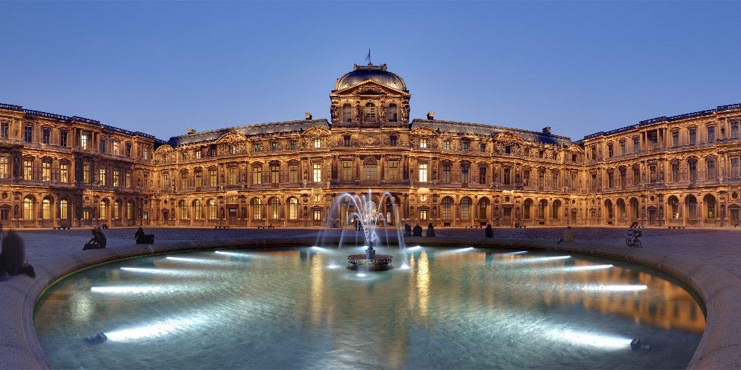 The Louvre can be overwhelming, buy don't worry, we're here to help.
Use Paris Insiders Guide tips to plan your visit to one of the most famous, and biggest, museums in the world.
Here's our best advice about how to make the most of your time there and have fun, instead of merely getting tired out…
Orsay Museum – the Impressionist Gem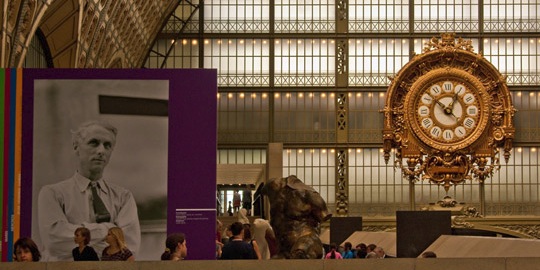 Van Gogh, Manet, Monet and all the most famous Impressionist painters, together at last under one roof.
Musée d'Orsay is a jewel of a museum. Plan to spend at least a morning viewing the Impressionists and other 19th-century French artists, and then have lunch in the museum's spectacular Belle Époque dining room.
Centre Pompidou – Modern Art Museum
It's the converse of the Orsay Museum. Instead of 19th-century French artists, Pompidou is filled with the masters of modern art such as Warhol, Kandinsky, Duchamp, and of course Picasso.
Sleek, modern and controversial when it was first built, the Pompidou Center is the greatest modern art museum in Europe.
One of the Best Paris Insiders Secrets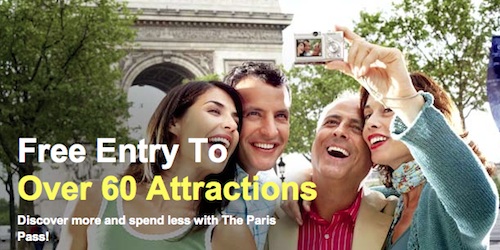 The Paris Pass is a great way to save money and have unlimited access to museums, monuments, and other attractions.
It includes free entry to the 60 best museums and monuments in Paris.
Also included as part of the package is a Metro Pass, allowing you to travel anywhere in Paris free! Plus loads of extras.
Art Museums in Paris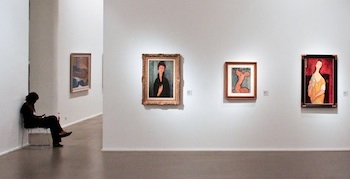 We all know about the Louvre, the Orsay Museum and the Pompidou Center, but what about the other dozen or so Paris museums dedicated to art?
Did you know that there's another modern art museum in Paris that we like even better than the Pompidou Centrer? Or that there are at least two Paris museums dedicated to Asian art? What about the arts of fashion and furniture? You need to read our guide!
Artist Museums in Paris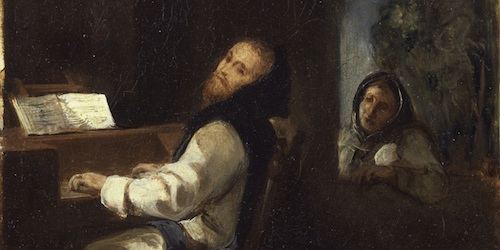 France loves and honors its artists, and there are a number of Paris museums featuring the work of a single artist.
Some of the greatest French artists are honored in these dedicated museums such as Delacroix, Gustave Moreau and, even though he wasn't French, Picasso.
Romantic Paris Museums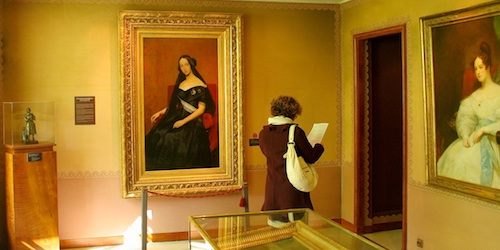 In the case of these museums "romantic" doesn't mean love, it means charming, small-scale, and a delight to be in.
In fact, one of our favorite small museums in Paris is called the Museum of the Romantic Life (Musée de la Vie Romantique), located on an unassuming street in the 9th Arrondissement.
Museums of the History of Paris
After 2000 years there's a lot of history, and it takes a lot of museums to cover it!
In the Marais is Musée Carnavalet, following Paris through its history.
But there's also a Museum of the Middle Ages, museums of daily life and furniture from various periods, the Museum of French Liberation… The list goes on!
Paris Photography Museums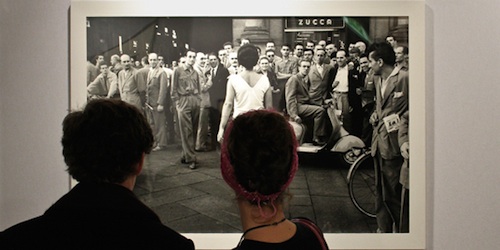 While you're in Paris take the chance to see the work of some of the best photographers in the world by visiting an exhibit at one of the city's photography museums.
Two of our favorites are the Institute of European Photography (Maison Européenne de la Photographie) and the Jeu de Paume in the Tuileries.
Family Museums
There's a lot for a family to see and do in Paris, including this list of kid-friendly museums.
There's a couple of hands-on science museums, a giant geo-dome in northeast Paris, a museum of music, the Museum of Natural History, a museum of arts and crafts, and even a toy museum!
Free Museums in Paris?
Did you know you could spend a week in Paris, see a dozen museums, and not spend a Euro?
Do it by visiting the fascinating free museums that are found throughout the city. Most of the museums owned by the City of Paris now offer free entrance to the regular exhibits.
Interested in the history of Paris? The museum is free. So is the City of Paris Museum of Modern Art, the museum of the French Resistance in World War II, and many other fascinating museums.
Don't Miss a Single Paris Travel Tip.
Sign up for Le Petit Journal!
The Newsletter of Paris Insiders Guide
Don't Miss a Single Paris Travel Tip.
Sign up for Le Petit Journal!
The Newsletter Of Paris Insiders Guide