We Choose the 8 Best Cooking Classes in Paris
Signing up for a few cooking classes in Paris is one of our favorite activities, and also a fave of Paris Insiders readers. It's no wonder they are so popular — they're a perfect way to connect with the food culture of a city famous for good eating.
We know from experience that a morning or afternoon spent at a cooking class will be an experience that you'll always remember. They enhance your visit to the City of Food — and will inspire you to make classic French dishes when you're back at home. The classes in this article have been selected by us and by our Paris Concierge — from a cooking class with a street market tour to learning how to create croissants from scratch to learning how to make luscious macaroons.
Market Tour & Classic French Cooking Course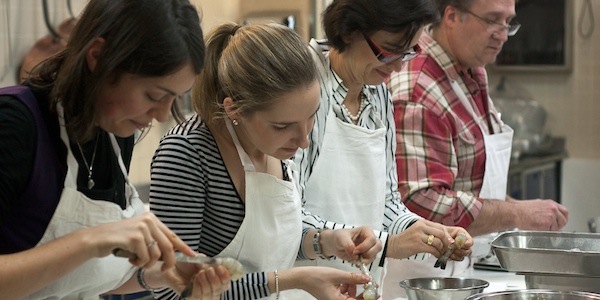 Visiting an open-air food market in Paris is the height of a French food experience.
With an expert chef as your guide you meet local merchants and learn all about the varieties of French fruits and vegetables.
Then, with loaded baskets and bags in hand, it's out to the cooking studio in nearby Meudon (transportation included) where your chef shows you how to turn your purchases into a fabulous 3-course meal. Once you're done cooking, sit down with your classmates and enjoy your creations. (Available from January 2015.)
The Secrets of Croissants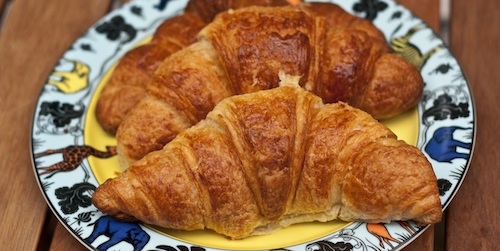 Marine Antoinette may have brought them from Austria, but it was French bakers who perfected the croissant.
We think these are the epitome of breadmaking, though it's hard to think of croissants as just bread!
Our Paris Concierge has created this course for you to learn how to make croissants from scratch. You learn about the classic croissant as well as the famous pain au chocolat, croissant aux amandes, pain aux raisins & pain suisse.
Make French Macaroons in Paris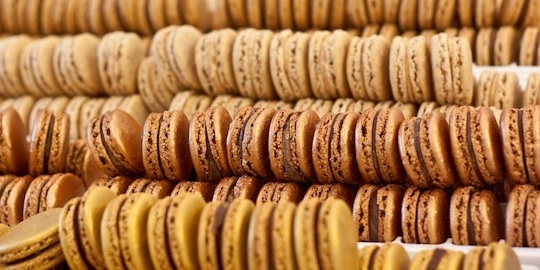 Readers have loved this activity that gets you inside Paris in two ways.
First of all, you'll learn how to make these colourful, ganache-filled treat that are the rage of Paris, using a recipe from the über-famous Parisian pastry chef Pierre Hermé.
Secondly, the class is held inside the private apartment of the French chef who will be teaching you, so you get a chance to experience how Parisians live and cook. For three full hours you'll be in French baking heaven!
A Different Dessert Every Day of the Week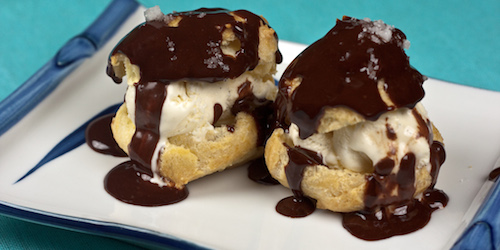 France is famous for its desserts and we miss them whenever we're not there!
Our Paris Concierge has heard our plea and created classes to help us cook our own classic desserts at home.
It's a chance for you to learn about these famous sweets and the techniques for making them. Can you imagine surprising your friends and family with magical, lighter-than-air macarons? Or a Napoleon crème pâtissière?
Each week the recipes change at the whim of the chef (and that's a good thing!). Have a look at the inquiry form for days and times. Classes last 2½ hours.
Wait! There Are More…