French Words & Phrases For Travelers – Le Clé, S'il Vous Plait
In the previous articles you learned how to say "please" and "thank you", "hello" and "goodbye". (If you need to review, go back and revisit French greetings.) Now we'll teach you a few more French words and phrases to help you on your trip, including basic vocabulary for the hotel and pharmacy.
We also tell you how to order some interesting French dishes that you'll want to try. (And a few you might want to avoid!) Finally, if you're struck with a maladie (illness), we give you some basic vocabulary to communicate with your local pharmacie.
French Words and Phrases – Le Restaurant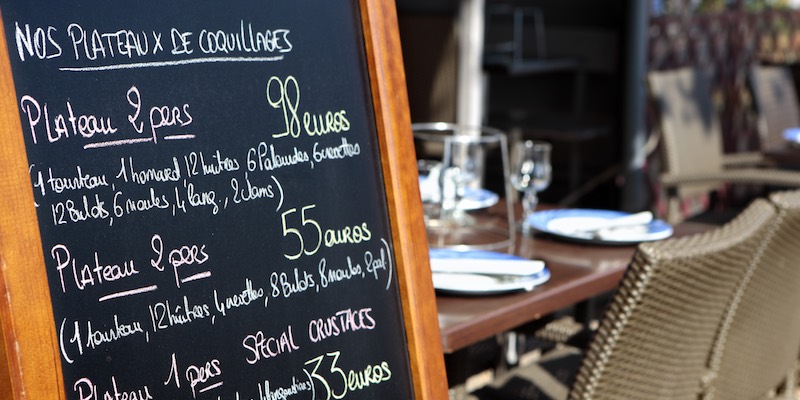 In our experience, the French seem to be very fond of wild game. If you're lucky enough to be in Paris during the fall and winter be on the lookout for these menu items. Wild game is often cooked slowly in wine and the meat is tender and delicious.
biche — deer
cerf — venison
sanglier — wild boar
Parisians prefer their meat cooked a saignant, rare. So if you prefer your steak cooked a little more, here's how to order —
a saignant — cooked rare
a point — cooked medium rare (our preference), a-PWANT
bien cuit — well done
Je voudrais un steak, a point, s'il vous plait? — I'd like the steak cooked medium, please.
To some of us rabbit seems… challenging. However, rabbit is a lovely, tender meat, much like chicken. (Don't they always say that?) Guinea fowl, too, is often served in French restaurants and it is also a delicous small game hen. We recommend you order it whenever possible.
lapereau — bunny
lapin — rabbit
pintade — guinea fowl
caille — quail
faisan — pheasant
The "Other" Foods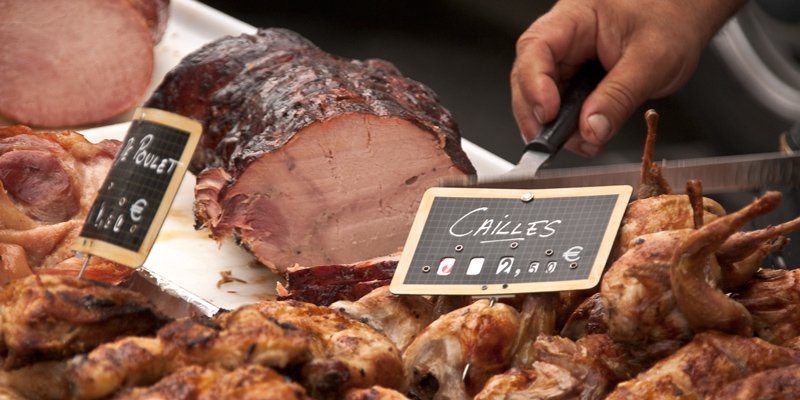 Parisian, and the French in general, are adventurous when it comes to food. Although it's not as common as it once was, offal (organ meats) and challenging dishes like andouilette (grizzly sausage) can still be found on menus. Here are some advanced menu items that you might want to memorize before you go to Paris.
rognons — kidneys
rognons blanc — testicles
andouille — big tripe (as in cow stomach) sausage
andouillette — small tripe sausage
fromage de tete — head cheese
cervelles — brains
cervalas — seasoned brain sausage
boudin noir — blood sausage
grenouille — frog
tripe — slowly stewed cow stomach
gesier — gizzard
bifteck de cheval — horse steak

More French Phrases for Le Pharmacie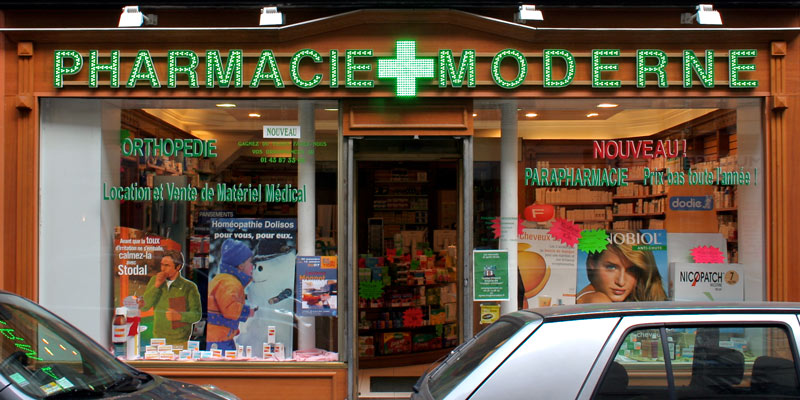 J'ai l'indigestion — I have indigestion.
le rhume — a cold

la constipation — constipation
un mal de gorge — a sore throat
mal au ventre — stomach ache
J'ai mal de tête — I have a headache.
l'Hotel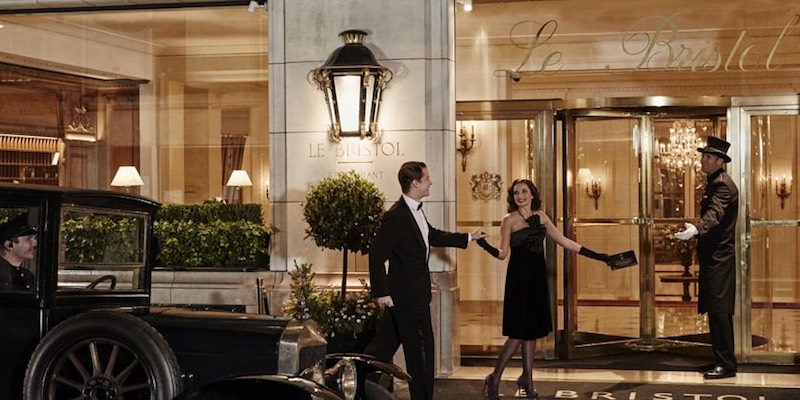 le prix — price
la salle de bain — bathroom
la reservation — reservation
reserver — to reserve
le clé, s'il vous plait — the key, please
le passeport — passport
l'employé — clerk
la porte — door
la femme de chambre — chambermaid
la fenêtre — window
Excusez-moi, monsieur. J'ai reservé deux chambres pour ce soir — Excuse me, I reserved two rooms for tonight.

…il ya six semaines — …six weeks ago.
Date & Time
aujourd'hui — today

hier — yesterday

demain — tomorrow

A quelle heure est-t-il? — What time is it?
la semaine prochaine — next week

la semaine derniere — last week

le mois prochaine — next month

le mois dernier — last month