Basic French Phrases For Travelers – Je Suis, Je Veut, J'ai Besoin
I am. I want. I need. You'll have extra fun on your trip, and feel like you're fitting in a bit more, if you learn to express yourself with basic phrases in French like "I am, I want, I need."
It's a bit disconcerting feeling tongue-tied when entering a Paris shop or restaurant. But by memorizing just a few basic French phrases, you'll be able to order a meal, make a reservation and find the bathroom. Bon Courage! Good luck!

The Three Verbs to Know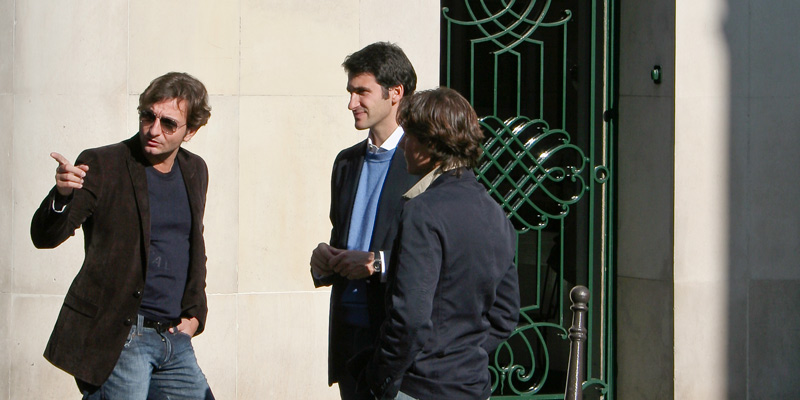 In French, as in most other languages, the two most important verbs are avoir (to have) and etre (to be).

I Am…
Je suis is the first person ("I am") of etre.
You'll use je suis to communicate basic information about yourself.
Je suis (jzeu swee) — I am.
Je suis Americaine — I'm American (woman).
Je suis docteur — I am a doctor.
Je suis vegetarienne — I'm a vegetarian.

I Want…
Je veut… — I want…
Je voudrais… — I would like… (the more polite way of asking)
Je voudrais une boisson, s'il vous plait — I'd like a drink please.

I Need…
J'ai besoin de… (jzay beh/zwan deh) — I need…
J'ai besoin de quelque chose a boire — I need something to drink.
J'en ai besoin — I need some.


Other Basic French Phrases
HURRY UP!
Tout suite! — Right away!
Depechez-vous, s'il vous plait! — Hurry up please!
Allons-y — Let's go!
EMERGENCY
Aide-moi! — Help me!
Pouvez-vous m'aider? — Can you help me?
Je suis perdu — I'm lost.
I'M HUNGRY AND THIRSTY!
J'ai faim — I'm hungry.
J'ai soif — I'm thirsty.
Basic French Phrases in the Restaurant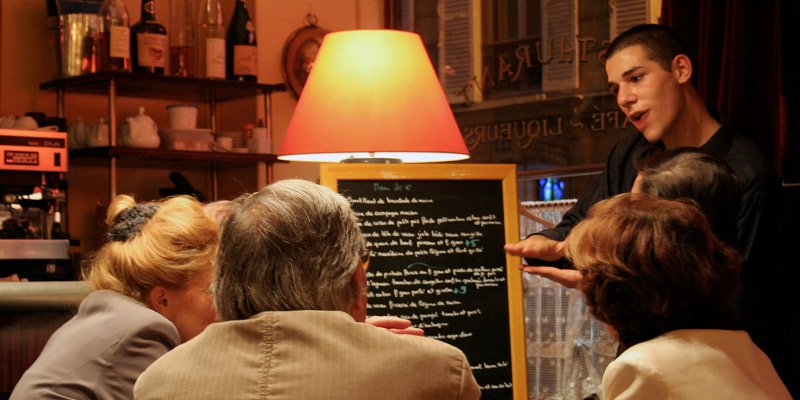 Avez-vous une table ce soir? — Do you have a table for tonight?
J'ai une reservation — I have a reservation.
Je voudrais une table pres de la fenetre — I'd like a table close to the window.
Je voudrais une coupe de champagne — I'd like a glass of champagne.
Encore — Another one.
Ou sont les toilettes? — Where is the bathroom?
Qu'est-ce que c'est? — What is it?
Pas encore — Not yet.
Je voudrais un cafe, s'il vous plait — I'd like a coffee, please.
L'addition, s'il vous plait — The bill please.
Acceptez-vous les cartes bancaire? — Do you accept credit cards?

Problem Solving at the Restaurant
Ce n'est pas ce que j'ai commande. — I didn't order this.
Le service est-il compris? — Is the tip included? [By the way, the tip is always included in the menu prices.]
C'est trop froid — It's too cold.
C'est trop chaud — It's too hot.
C'est pas frais — It's not fresh.
C'est saignant — It's rare.
C'est trop cuit — It's overcooked.
C'est delicieux — It's delicious.

Basic French Phrases – Weather & Time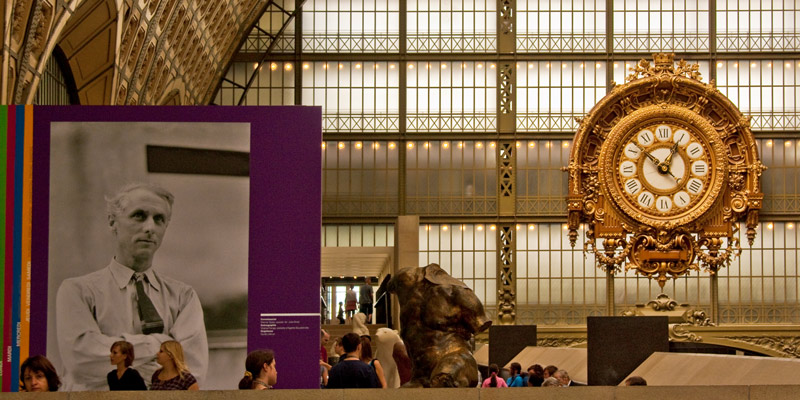 In French, when describing the weather, the verb faire (to make or do) is used, literally translated to something like, "It makes nice".
Quel temps fait-il? — How's the weather?
Il fait beau — It's nice.
Il fait froid — It's cold.
Il fait du vent — It's windy.
Il fait chaud — It's hot.
Note these French weather expressions that do not use faire —
Il neige. — It's snowing.
Il pleut. — It's raining.
In France, the 24 hour clock is the most common way to tell time. 20:00 is 8 PM, 14:00 is 2 PM, etc.
Quelle heure est-il? — What time is it?
Il est midi — It's noon.
Il est minuit — It's midnight.
Il est 14:00 moins quart — It's 1:45 pm. ("2:00 pm minus a quarter.")