Guide to
Train Travel in France
French Trains make travelling
a pleasure once again
Train travel in France is one of the most efficient forms of transportation in the world. SNCF (Société Nationale des Chemins de Fer), the government-owned French national railroad, serves almost every village in France.
France takes great pride in its trains that include the world famous TGV system (Trés Grande Vitesse). These mighty high speed trains whoosh you to your destination in less than half the time it would take you to drive.
The TGV network serves all of France's major cities, including Angers, Avignon, Bordeaux, Dijon, Lyons, Strasbourg, Toulouse, Tours and many others.
In our guide we'll look at the best bargains in French train travel — the rail passes and the TGV system.
France Rail Pass
Other than walking or cycling, the best way to experience the wonders of local French culture is by traveling on the train.
And an easy way to travel by train is by using the France Rail Pass.
The pass gives you unlimited train travel in France without the worries of airline schedules, car rentals or getting lost.
You'll wend your way through endless sunflower fields of Charentes, the mountain villages of the Alps, or the vineyards of Provence. Wherever you travel in France, a rail pass gives you a comfortable, hassle-free way to get around the country.
France Rail Pass Premium
Train Travel in France. Hark back to a era when travel was still luxurious!
The France Rail Pass Premium gives you the same unlimited train travel as the France Rail Pass, but with a few privileged benefits.
How about your own private concierge service like you find in luxury hotels?
You travel first class and your concierge sees to all the details.
Need a charming hotel when you arrive at your destination? Consider it done.
Need a restaurant reservation at the best place in town? This way to your table.
The Premium Pass concierge service can arrange all the details of your trip including airport transfers, luggage service, spa reservations, sporting events and theater tickets. They'll even organize special events like a birthday or anniversary.
Train Travel in France by TGV
If you're only going to a couple of places in France you probably don't need a rail pass.
But,
it's easy to buy your TGV tickets online and have them with you when you arive in France, complete with seat reservations.
Rail Passes in Europe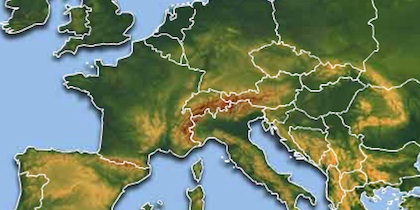 If, in addition to train travel in France, you'll be travelling elsewhere in Europe, we've found a great tool to help you get the right rail pass for you, and at the best price!
The Europe Rail Pass Finder shows you all the options available for your travel, allowing you to choose what's best.
If you're going on a real European Odyssey then maybe the Eurail Global Pass is the thing for you.
Check this out — unlimited travel in 20 countries:
Austria, Belgium, Bulgaria, Croatia, Czech Republic, Denmark, Finland, France, Germany, Greece, Hungary, Italy, Luxembourg, Norway, Portugal, Republic of Ireland, Romania, Slovak Republic, Slovenia, Spain, Sweden, Switzerland, and The Netherlands!
More Train Travel Information
Paris Planning Quick Links
All About Moulin Rouge Paris

Skip-the-line
Eiffel Tower Tours

Guide To Paris Airport Transfers

Guide to Paris
City Passes
Want To Learn More?
Don't Miss a Single Paris Travel Tip.
Sign up for Le Petit Journal!
The Newsletter of Paris Insiders Guide
Don't Miss a Single Paris Travel Tip.
Sign up for Le Petit Journal!
The Newsletter Of Paris Insiders Guide