Hotel Madison
Paris France
What a difference a little
nip and tuck can make!
Built in 1925, the Hotel Madison has recently undergone a much-needed facelift. And what a difference it has made!
Since its 2011 renovation, the reputation of this classic Left Bank hotel has been boosted by receiving its fourth star.
This Paris boutique hotel is situated in the highly desirable neighborhood in the Latin Quarter of Saint-Germain-des-Pres.
From the Hotel Madison you are close to everything. In fact, it is found across the street from teh church of Saint-Germain-des-Pres, meaning easy access to the Seine, the Louvre, Pantheon, the Metro and Notre Dame.
You may have not read Albert Camus' classic existentialist novel L'Etranger (The Outsider) but he lived at Hotel Madison Paris France in the spring of 1940, completing that novel. Other notable literary guests have included Boris Pasternak, André Malraux and the quintessential Parisienne singer Edith Piaf.
What You Can Expect At Hotel Madison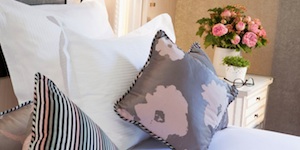 This boutique hotel has 52 traditional, elegant rooms, each with its own ambiance and décor. All the rooms are soundproofed for privacy. The furniture is an eclectic mix of antiques and modern sensibility.
Unlike standard breakfasts served at most Paris hotels (croissants & baguettes), at Hotel Madison Paris France you can expect a lavish breakfast with both hot and cold dishes served in the pleasant Provençal-style kitchen – from cold meats and a cheeseboard to scrambled eggs, pancakes and more.
Paris Insiders Tip
Ask for a room on the top floors for lovely views across Paris.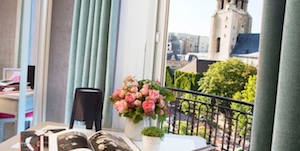 Of course, you can expect a bathroom with shower or tub and hairdryer, telephone, satellite TV, a mini-bar, and room safe. Complementary WiFi internet connection is in all rooms. There is an elevator and well as a guest business center.
Hotel Madison





6th Arrondissement
Paris Planning Quick Links
Don't Miss a Single Paris Travel Tip.
Sign up for Le Petit Journal!
The Newsletter of Paris Insiders Guide
Don't Miss a Single Paris Travel Tip.
Sign up for Le Petit Journal!
The Newsletter Of Paris Insiders Guide