How To Visit The French Wine Regions On Day Trips From Paris
The wine regions Of France are the stuff of wine legend — Burgundy, Beaujolais, Loire Valley, Champagne. It's no secret that France is the greatest wine producer in the world. With a history of winemaking that dates back to Roman times, a trip to one of the wine regions of France will be an exhilarating part of your trip to France.
The good news is that some of the best wine regions of France are accessible on a day trip from Paris. These small-group tours take you behind the scenes to learn first-hand about the strong cultural link between wine, agriculture and the culinary traditions of France. Although Champagne is a popular destination, consider going slightly further to Burgundy, Beaujolais and the Loire Valley for a fantastic day in the wine regions of France.
Burgundy Wine Country Day Trip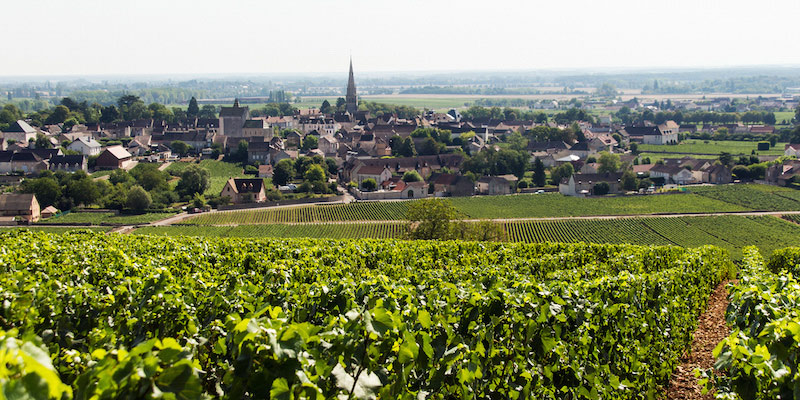 Travel through rolling vineyards and scenic countryside on your way to Burgundy, one of the oldest and most prestigious wine regions of France — and of the world.
You stop at Chablis (yes, it's a pretty village as well as a wine) to sample their famous chardonnay. A local wine cellar will be your temporary headquarters as you taste your way through the wines of the region and learn about the history of Burgundy that reaches back to Roman times.
After a leisurely lunch paired with Burgundy wines in a country bistro , see the Basilica of St Mary Magdalene in Vézelay. This Unesco World Heritage site was the actual meeting place of Richard I (Richard the Lionheart) and Philip Augustus before they left for the Third Crusade. Before returning to Paris, explore the charming hilltop village of Vézelay. Visit the cafés, browse the local shops and see the monuments from the Second Crusade. The tour includes hotel pick-up and drop-off.
Other Wine Tours in Burgundy
If you'll already be in Burgundy there are a few other wine activities we like, most of them starting from Dijon, the capital of the Burgundy region..
Private Beaujolais Wine Country Day Tour from Lyon
Private tours … that's the way we roll, and we think you should, too! Here's why —
You, and up to 6 of your closest friends) ride in comfort in a air-conditioned eurovan — you have a private guide all to yourself. You can choose to go at your own pace, but you can count on the expert guide to know where the best places to go, things to see, and wine to drink!
You leave from Lyon and head directly to a winery in the nearby Beaujolais wine region, where you have a wine-tasting right in the middle of the vineyard. You get personal time meeting with a winemaker in his cellar. There's a pleasant walking tour of the lovely medieval town and, later on, a walk up nearby Mont Brouilly (another famous wine name). Before you head back to Lyon there's time for another wine tasting in the village of Fleurie.
Day Trips from Paris to Champagne Country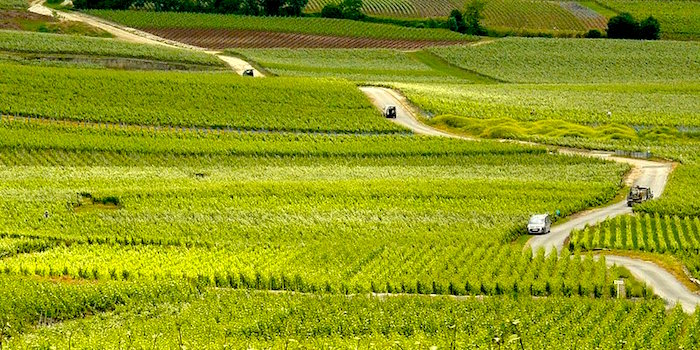 Only an hour from Paris, this pretty area of France produces the most prestigious wine in the world. Nothing beats real French champagne!
Choose from a private Champagne Country tour or a small group tour.
Either way, you are picked up at your Paris hotel, treated like royalty and returned to Paris after a day of exploring the legendary Champagne houses and countryside. Along the way you also see the Cathedral of Reims, where the kings of France were crowned for centuries. You also stop for a hearty lunch at a country bistro or local restaurant.
Our recommended Champagne day tours from Paris include transportation from your hotel, all champagne tastings, tours and entrance fees. Some tours include the multi-course lunch.
Loire Valley – Castles & Wine Country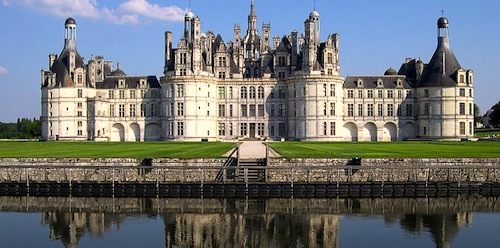 Combine wine tasting with the stunning châteaux of the Loire Valley for a stellar day trip from Paris.
Visit the most prestigious of castles of the Loire Valley — Château de Chambord and Château de Chenonceau. Then enjoy a classic French multi-course lunch at the Château de Nitray. Sample crisp Sauvignon Blanc, full-bodied Chinon and the classic Loire Valley rosês.
Château de Chambord — admire the French Renaissance architecture, the period furniture, vaulted ceilings and expansive staircases. Watch for wildlife as they graze on the lush grounds of the castle.
Château de Chenonceau — a model château with plenty of architectural details, intricate stone carvings, original tapestries and a soaring chapel.
This small group tour is limited to 25 people. The all-inclusive tour includes transportation, wine tastings, lunch, entrance fees and skip the long entry lines at Château de Chenonceau.