Five Luxury Restaurants in Paris Worthy Of A Splurge
Get a taste of the good life… with fork & knife. We'll always remember our first meal at a Paris luxury restaurant — lunch at L'Arpège, near the Rodin Museum in the 7th Arrondissement. A restaurant that has been awarded three stars (the top rating) by the iconic Michelin Red Guide since 1990. We were ushered into a regal room by young men in suits and treated like royalty. The amuse bouche arrived, a swirl of billowing white clouds of eggs and crème with a touch of sweetness, blended together in an eggshell. Course after course of dream-like dishes and the exemplary service left us with a powerful Paris memory and a longing for more.

Our Top-Rated Paris Experiences
Luxurious Dining in Paris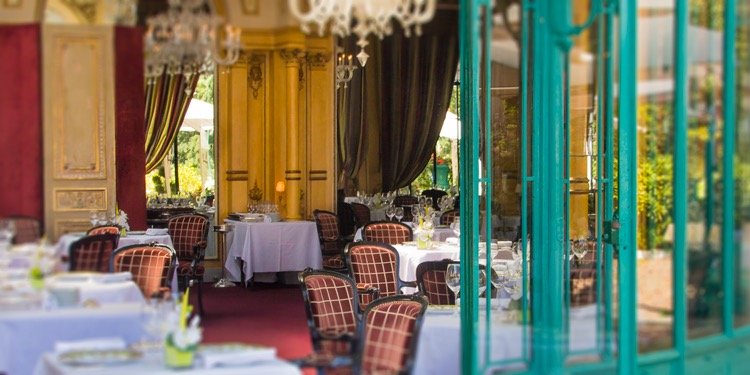 Leisurely long lunches and multi-course dinners in great Parisian restaurants afford a glimpse into the reverence and respect the French have for food and dining. Although you can expect many courses to be served, the portions are French-sized, meaning you won't leave these restaurants in a food coma; more like on a soft cloud. Sure, it costs more to eat at these luxurious places than at bistros, but for the occasional splurge… man, it's worth it!

Discover What's On When You're Here...
Discover What's On When You're Here
Five Luxury Restaurants in Paris
A Paris Insiders Guide Top Recommendation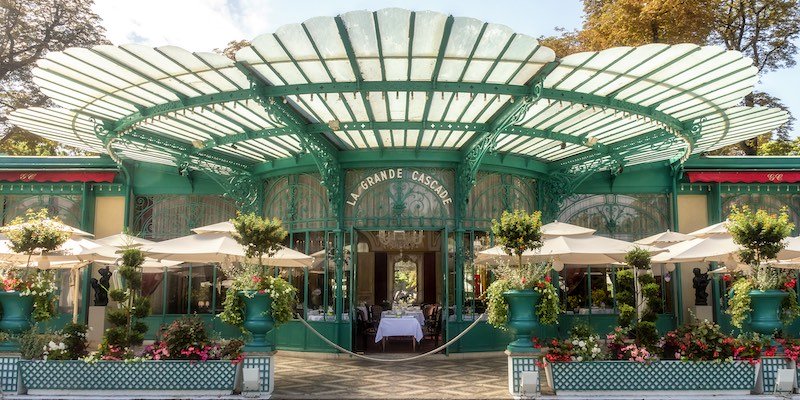 This is where we'd take you if we were to meet up in Paris and wanted to give you a memorable dining experience. In the kitchen at La Grande Cascade we met Chef Frédérick Robert, a 35-year veteran of Michelin-starred restaurants and a man who knows how to cook. As research for a book about one-star Michelin restaurants in France, we were lucky enough not only to eat his soul-satisfying food, but to see Chef Robert at work.
The setting is fantastic as well — in the Bois du Boulogne in the far-western part of Paris in a building originally built as a hunting lodge for Napoleon III. La Grande Cascade has one Michelin star, we're only surprised it hasn't yet gained a second star — it's that good. Meanwhile, make a lunch reservation. You won't be sorry.

Pierre Gagnaire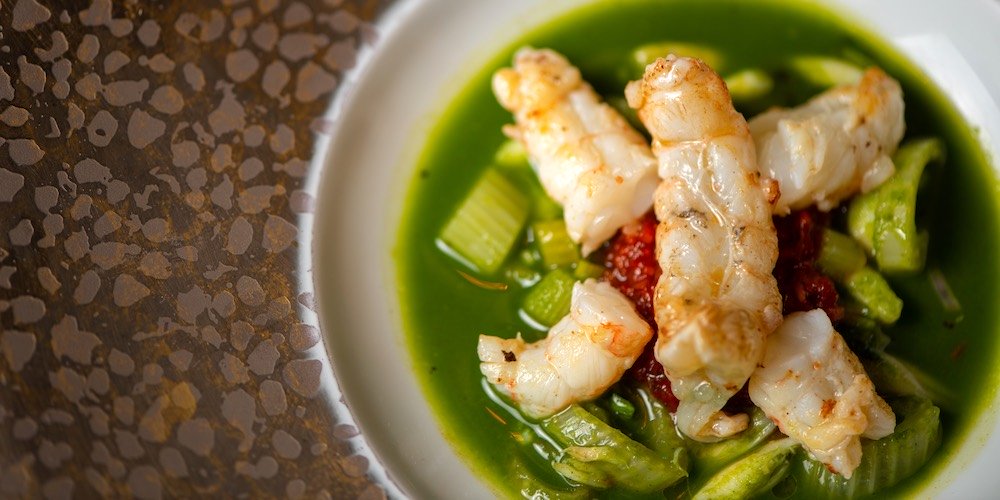 Dining at Pierre Gagnaire's eponymous restaurant near l'Arc de Triomphe is another one of those culinary experiences you're never going to forget; something you'll be talking about for years.
Gagnaire has held three Michelin stars at this restaurant for the entire span of this century to date, and for good reason. Not only are the setting, room and service superb, but each and every plate astounds you with its creativity and bursts of flavor. The last time we were at Pierre Gagnaire there must have been seven tiny dessert courses, served one after the other, each one more amazing than the last.
Le Cinq (Le V)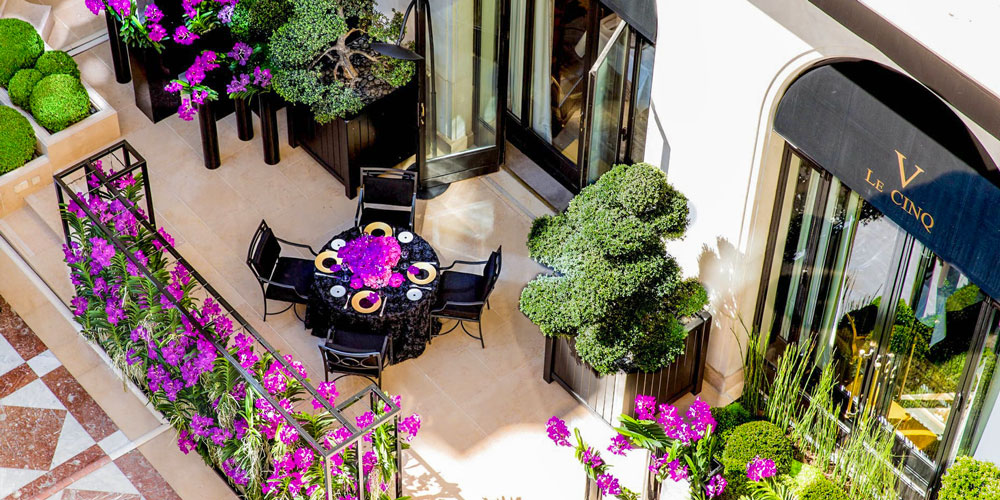 Just as at a spa, a meal here can revive your senses. As soon as you are seated in this majestic restaurant in Paris, a bevy of handsome people are there to attend to your every need. A chair for your feet? A stool for your handbag? We were seated near the window and I felt a slight chill. In an instant, our server arrived with a cashmere pashmina (color coordinated with the room, of course!) and wrapped it gently around my shoulders.
Lunch is a great time to dine at Le Cinq, when the 5-course epicurean menu is sometimes offered at a much lower price than at dinner. Le V has held three Michelin stars for more than a dozen consecutive years. Reservations recommended.
Epicure at Le Bristol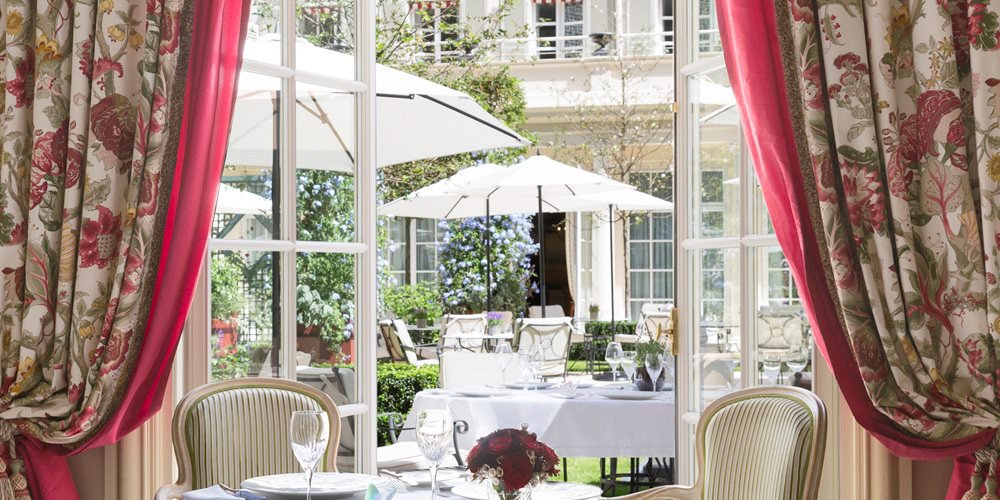 We've been following Chef Eric Frechon since he had his own small restaurant in the 19th Arrondissement, La Verriere de Eric Frechon. Since then we've watched the young man grow into a mature chef at Hotel Bristol Paris, earning three Michelin stars as well as a decoration from the President of France.
The elegantly decorated restaurant, Epicure, looks out on the hotel's spacious and lovely courtyard; the bank of French doors is thrown open in the summertime. A multi-course chef-created menu is offered in the evening.

Alain Ducasse at Le Meurice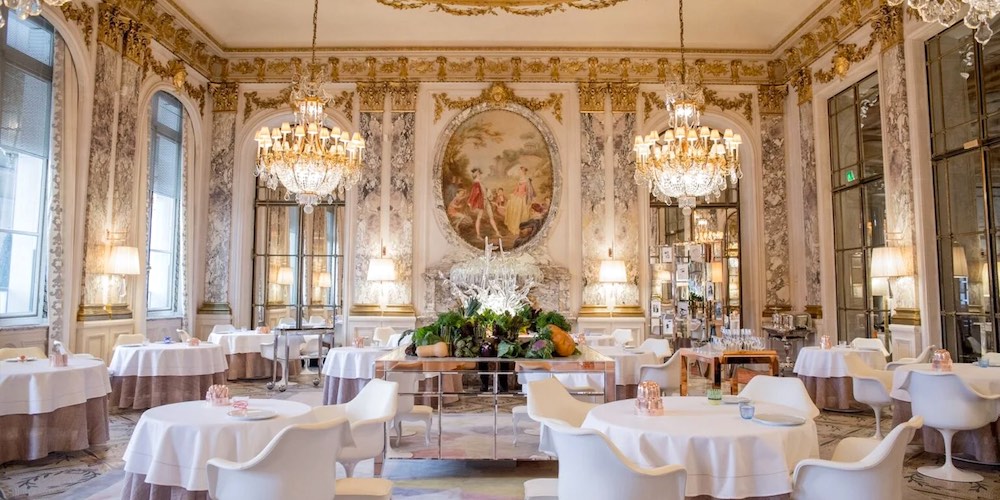 Most of the meals we've eaten at Le Meurice were created by Chef Yannick Alléno, and they were truly memorable. The dining room, by famed French designer Philippe Starck, is itself a wonder. Chef Yannick has moved on, but über-chef Alain Ducasse has moved in, appended his name to the restaurant and, seemingly overnight, gathered up two Michelin stars.
At Le Meurice, a meal orchestrated by Ducasse and Chef Amaury Bouhours seems downright magical. However, the dinner is not for the faint of wallet, with the Menu Collection (three courses plus cheese and dessert) coming in at 380€. In the past we've eaten there at lunch, when a simpler menu is served at a much more affordable 140€ or so.