The Michelin Guide For 2019 Unveils A Few Starry Surprises In Paris
In January the new 2019 Michelin Guide for France was released and it included a few surprises for Paris restaurateurs and diners. Michelin's new international director had vowed to add a breath of fresh air to the guide and this year, notably, there are 632 Michelin-starred restaurants in France, with a record-breaking 75 restaurants earning new stars for 2019 in the one-, two- and three-star rankings.
Paris Two-Star News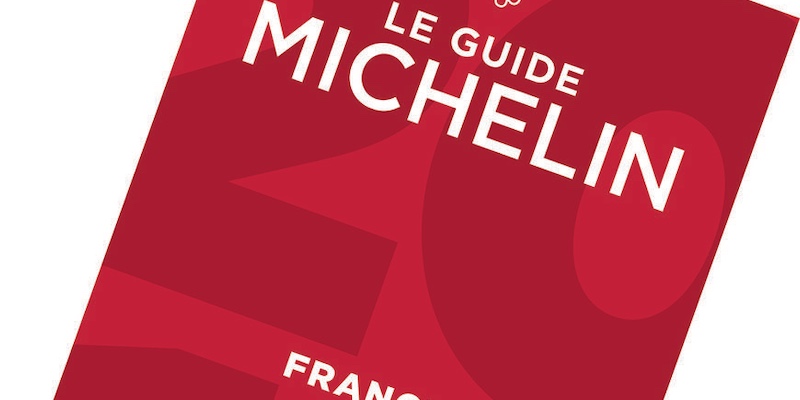 Let's start out with the biggest shock in Paris — l'Astrance, under the direction of chef Pascal Barbot, lost its third star, which it had held since 2007. The petit restaurant, located near the Seine at 4 Avenue Beethoven opened like a tidal wave in 2000 and quickly caught Michelin's attention. With only twenty-six seats, making a reservation here is akin to getting a date with Marion Cotillard. (She's not returning our calls, by the way.)
Other starry demotions were at Le Taillevent and Carré des Feuillants — both of these Paris restaurants dropped from two stars to one.
But it was good news in the 7th Arrondissement, where chef David Toutain, at the helm of his eponymous vegetable-forward restaurant, has been awarded a second star. This is especially good news since there were only five new two-star restaurants in all of France in 2019 guide. The only other new two-star in Paris is restaurant La Scène at hotel Prince de Galles, led by female-chef Stéphanie Le Quellec.
Paris Restaurants Gain Recognition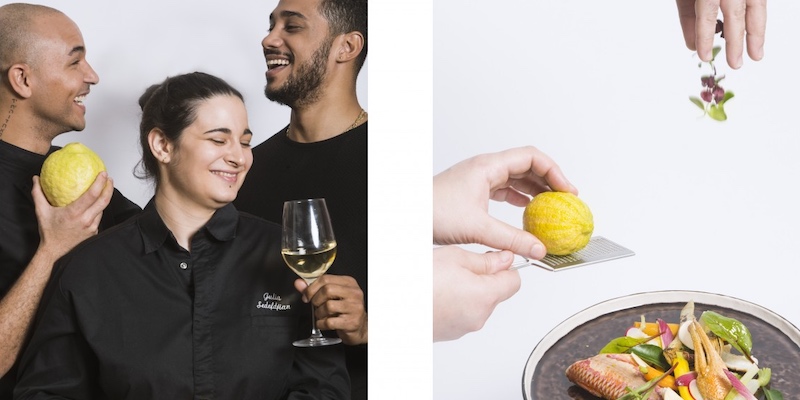 The 2019 France Michelin Guide ushers in a whopping sixty-eight new one-star restaurants scattered around France. In Paris, eighteen restaurants earned their first star, including Gregory Marchand's Frenchie (ten years after it opened), Simone Tondo's Racines, and Yannick Alleno's new sushi restaurant, L'Abysse. Tattooed, bad boy 28-year-old chef Guillaume Sanchez's restaurant, NESO, located in the 9th Arrondissement has also earned a star.
At 24 years old Julia Sedefdjian is the youngest chef in the guide. After working at Les Fables de la Fontaine (and helping to earn a star at that restaurant when she was just 21) her new restaurant, Baeita, has received a first star. (Pictured above.) Baeitia means "kiss" in the dialect of Nice, and the Latin Quarter restaurant is a love letter to Niçoise cooking. If you happen to make your way here, order her two signature dishes — the entrée jaune d'oeuf croustillante (an egg yolk in a crunchy sphere served on a bed of smoked and raw haddock, poached leeks and seaweed vinaigrette) and the bouillabaieta, her version of bouillabaisse.
One of our favorite Michelin one-star additions in Paris is La Poule au Pot. Tucked away in an ancient street near Les Halles, La Poule au Pot is a treasure-trove of traditional French cooking. Chef Jean-François Piège has four restaurants in Paris: two-star Le Grand Restaurant and Clover Grill near Les Halles, Clover Green in Saint-Germain-des-Prés, and this newly-anointed one-star gem, also near Les Halles. On the menu are all the old-fashioned selections you'd expect — French onion soup, green bean salad, blanquette de veau, filet de boeuf au poivre.
Our 2019 Guide to Michelin Stars in Paris
Three Stars in Paris
No additions, but L'Astrance loses its third star.

New Two Stars in Paris
David Toutain (photos by Mark Craft)
La Scène, Hotel Prince de Galles
L'Astrance (demoted from three stars)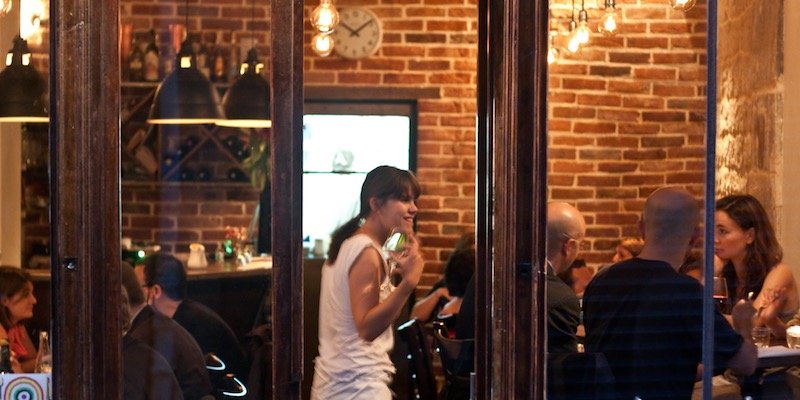 New One Stars in Paris
Abri
Accents Table Bourse
Automne
Baieta
Carré des Feuillants (demoted from two stars)
ERH
Frenchie (photo by Mark Craft)
L'Abysse, Pavillon Ledoyen
La Condesa
La Poule au Pot
Louis
NESO
Oka
Pilgrim
Racines
Sola
Taillevent (demoted from two stars)
Tomy & Co
Virtus
Yoshinori