Disneyland Paris Reviews & Recommendations
For families with children, a day spent in the magical kingdom can make dreams come true — and also give children a reason for coming to Paris with you! So, here we present our Disneyland Paris reviews & recommendations. There are quite a number of ways to buy tickets for Disneyland Paris and just as many ways to get to the park. So in this article we've collected our favorite ways to do both.
What we've found we like most are the combination packages that provide transportation to and from Disneyland Paris as well as supplying the tickets you will need once you get there. If you've read our other Paris reviews, you'll know that we like to go the easy route — one where someone else does all the planning work, leaving us to simply enjoy the day.

Disneyland Paris – 1 Day, 2 Parks + Hotel Pickup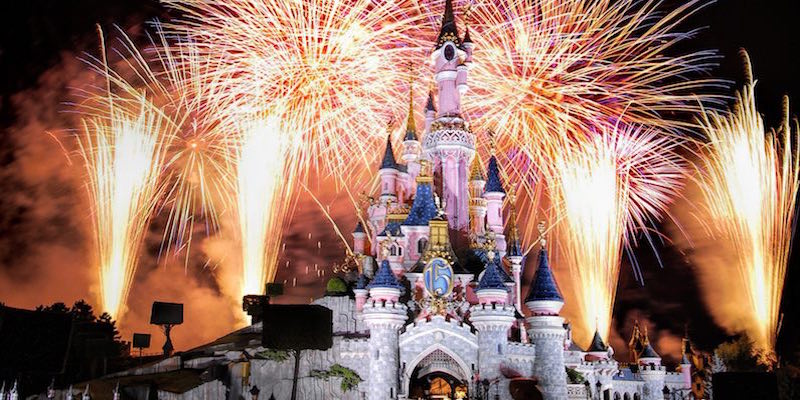 We knew we were going to like this tour, just from the name alone. First of all, we should explain that there are not one, but two parks at Disneyland Paris. One is the famous theme park, Disneyland, of course.
Walt Disney Studios Park is a second, neighboring park that's all about movie making, especially animation, and the theme is a working film studio. It features its own rides and areas — TOON Studio, Production Courtyard and Backlot.
The day starts when your driver meets you at your Paris address to personally take you to the central point in Paris when your coach awaits. (No, it's not pulled by magic mice!) On the route you are handed your tickets to the two parks. At the end of a fun day, you are transported back to Paris.
1 Day, 2 Parks, Transportation from Central Paris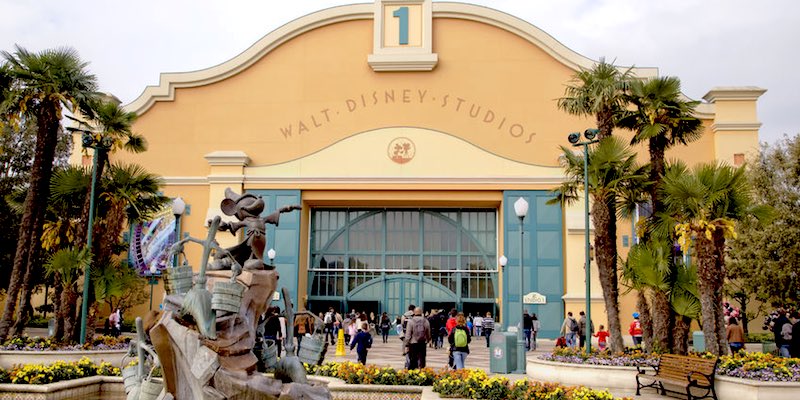 If you want to save a bit of money, and you don't mind making your own way to a central Paris bus point, then this may be the tour for you. By the time you arrive at the Magic Kingdom for a fun-filled day you'll have two tickets in hand — one for each of the neighboring Disney parks.
And, at the end of the day, your coach awaits to return you to Paris, where you may find a glass slipper in your hotel closet!

One Day, One Park, with Transportation from Paris
If you want to concentrate on one park (and save a few more Euros), try this package deal.
→ Check Availability…
The Ultimate Disney Paris Experience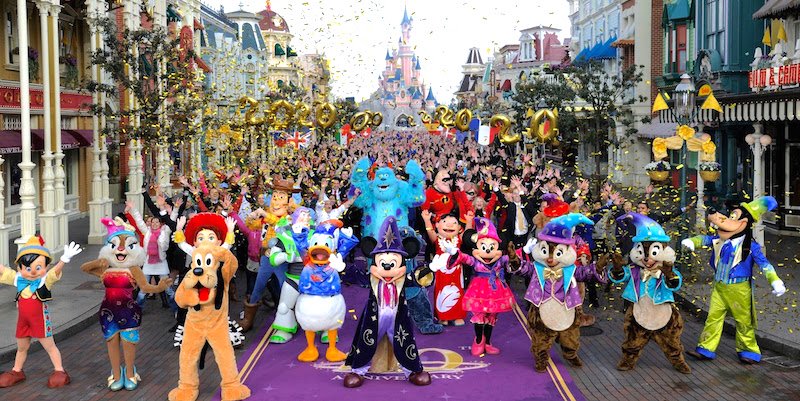 It's ultimate in our eyes, at least! You need to book two things, but they're both extremely easy.
1. Buy your tickets in advance (using the button below). This gives you access to both parks for a full day of Disney experiences. You'll be eligible for the time-saving Disneyland Paris FASTPASS. — a free service to shorten your wait at the park. Simply insert your ticket into the FASTPASS machine at the ride or activity and it will issue you a FASTPASS ticket automatically, letting you know when to return to board the ride.
2. Arrange a private driver. It's not as crazy as it sounds, we do it all the time. It's not only affordable, it's way cheaper than a taxi and hardly any more costly than the train.

Visit Asterix Park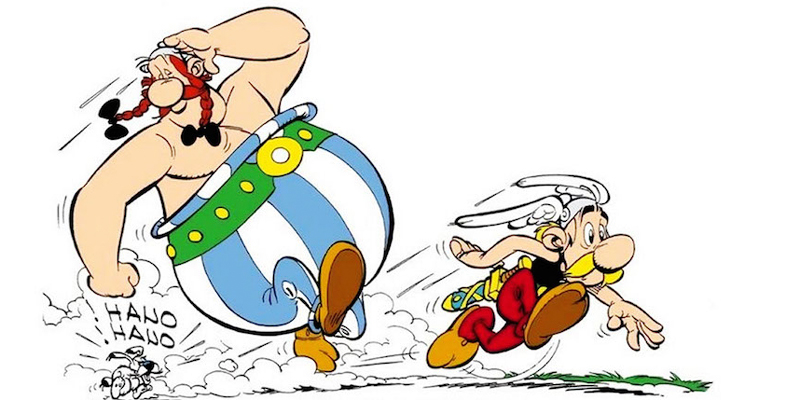 Disneyland is fine, but secretly, we're big Asterix fans — from the hit series of French graphic novels about Asterix & Obelisk. Over dozens of books, these two magic Gauls manage to cause innumerable headaches for the invading Roman legions.
If you also love the books, you're going to have to take your family to Asterix Park, easily reachable from Paris on a day trip. In fact, this one-day package gets you to and from the park, and tickets to get in.