Laure Frances' Ideal Day In Paris – Learn From A Local
What does the director of the Ritz cooking school do in her home town? Laure France was Directrice of Ecole Ritz Escoffier when she told us about her ideal day in Paris. It's always fascinating to discover what people who live in Paris think about their city.
As you may know, the Ritz in Paris closed its doors in 2012 to undergo a massive renovation that ended up taking more than three years. While the Ritz and its cooking school have now reopened, Laure has moved on to the more relaxed confines of Le Grand Hotel in Bordeaux, where she is the manager of the hotel's Spa Nuxe Les Bains de Léa.
A Day In Paris by Laure Frances
I was raised in Bordeaux and moved to Paris in 2001 to become the Director of the Alain Ducasse Professional Training Center in Argenteuil, a suburb of Paris. I trained in hotel and hospitality and always knew that Paris would be the best place for me. It was an exciting time for me when the Ritz closed for renovations. It gave me a chance to spend more time with my young son and decide what I wanted to do next.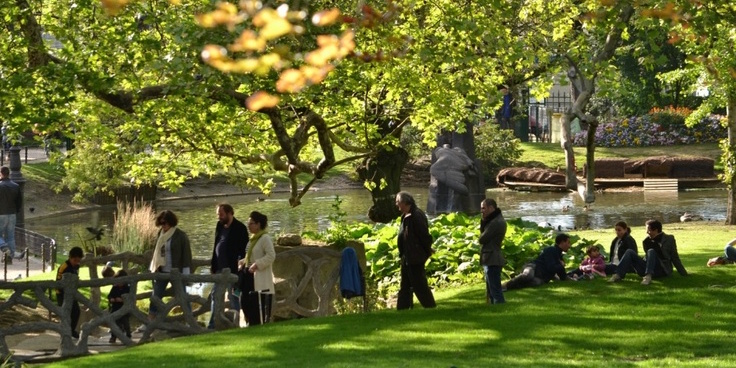 My Favorite Quartier
My favourite quartier is in the 17th Arrondissement of Paris I live in – the Batignolles area. It looks like a small village. There is a nice place near the Batignolles Church where you can sit and relax. The Square des Batignolles is also very pleasant. All in all, it's a nice place to live.

What Hotel Would I Stay In?
Of course, the best hotel in Paris is the Ritz Hotel on Place Vendôme. This hotel is really unique, there is just one Ritz in the world. Its soul and service are amazing.

My Favorite Food Experiences
I love the Sardinian restaurant called La Sardegna a Tavola. It's very different from a classical Italian restaurant. All the recipes are fantastic! The pastas are very original in their mix of flavors. The smoked fish carpaccio is absolutely yummy. Also try the Tiramisu, it's like a cloud!
I'm also very impressed by the quality of the food in two other restaurants — L'Assiette and Mets Gusto [now closed]. Both are owned by former chefs of Alain Ducasse's team: David Rathgeber and Gaël Boulay. The food is amazing and the recipes are very well cooked and presented.

Sights I Wouldn't Want To Miss
The Louvre is my favourite museum. I had the privilege of visiting it at night! The museum was closing and I was alone with a guide. Impressive.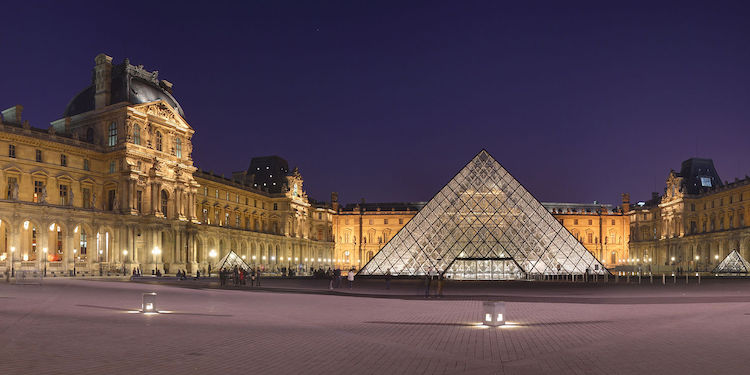 The One Sight I Wouldn't Want To Miss
The view of Paris from the top of the Eiffel Tower. Also, I often go on a cruise on the Seine River. You should do it when night falls. All the historical monuments are beautifully lit.

My Favorite Paris Movie
Midnight in Paris by Woody Allen. Nice images of Paris in former times. It's also a beautiful story. Paris is a city that lends itself to daydreaming, to walking the streets and imagining all sorts of magic, a quality that Woody Allen understands perfectly.

My Best Day in Paris – So Much More!
My favorite walk in Paris. There is a really pleasant walk from Place Vendôme to the Saint Germain quartier, through the Tuileries Garden and across the footbridge, Passerelle Solférino.
Favorite shopping. I love shopping in the Marais quartier because all the shops are open on Sunday. It's practical when you work all the week! There are a lot of original and independent shops.
What bridge would I walk across? I would cross the Pont des Arts at night and I would organize a romantic picnic on the bridge. It's magical!
Off-the-beaten-path, secret spot. My suggestion is a bit weird but… Père Lachaise Cemetery is a beautiful place to go for a quiet walk. The grounds are verdant and very peaceful. You'll find the graves of the many famous people buried there.
Most overrated Paris attraction? Some people say that the Champs Elysées is overrated. I don't think so, I really love this area because it's always bustling and also, you always find something interesting in the shops! It's the heart of Paris.
About Laure France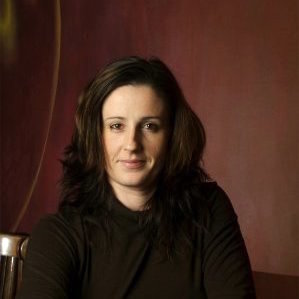 For 8 years Laure France worked for Alain Ducasse as director of his culinary training school in Argenteuil, Centre de Formation d'Alain Ducasse.
We met up with Laure when she was the director of Ecole Ritz Escoffier, located in the kitchens of the Ritz Hotel in Paris.
Today Laure is located in Bordeaux, at the Intercontinental Le Grand Hotel, where she in in charge of the operations of the hotel's luxe spa.