VIP Champagne Cruises In Paris – On Board With The Bubbly
Our Top-Rated Champagne Cruises In Paris
Paris + a bateau + the river Seine + champagne. Combine all of your favorite things by boarding a bateau for a champagne-fueled cruise along the Seine River. Not only is a champagne cruise informative and scenic, it feels like a VIP experience from beginning to end. Oh — and you get to drink champagne the whole time! Let's take a look at four top champagne river cruises in Paris.

Our Top-Rated Seine River Cruises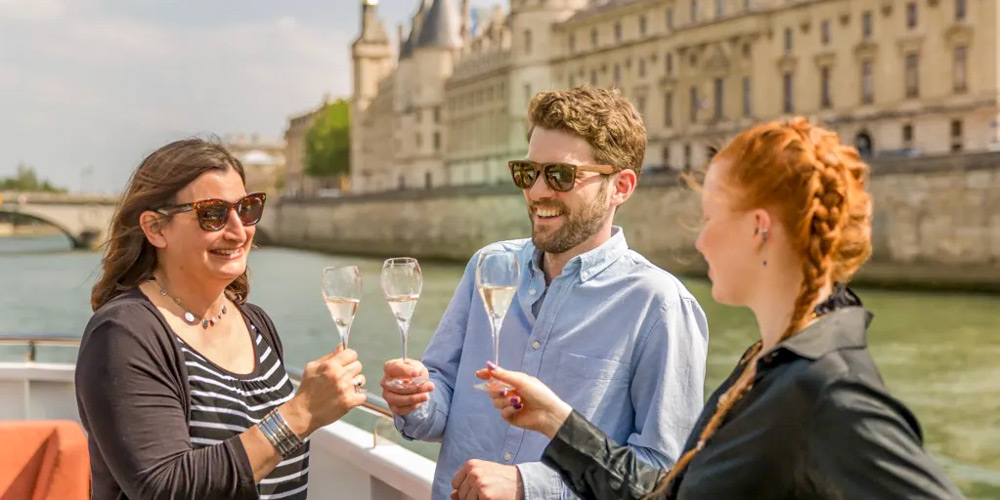 From our friends at Ô Chateau, the most trusted wine tasting salon in Paris, comes this new champagne cruise created in collaboration with historic 19th-century bistro, Maxim's de Paris. The sparkly fun takes place on an exquisite Belle Époque bateau. Board the boat at the food of Notre Dame and glide past the Hotel de Ville, the Eiffel Tower, and a host of iconic Paris landmarks, a professional sommelier offers highlights of the views, while pouring flights of champagnes.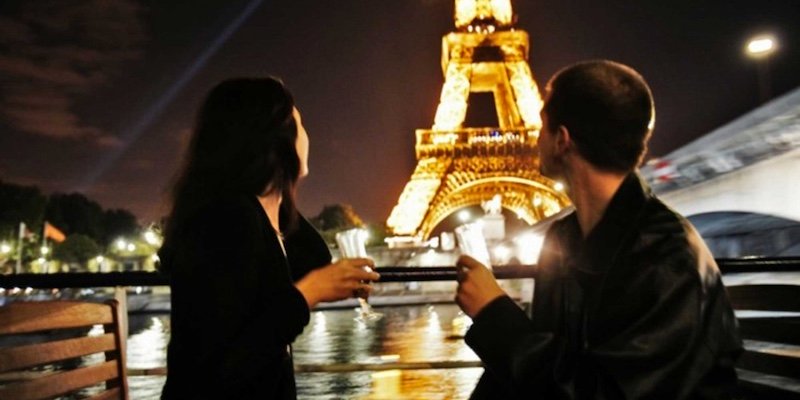 The VIP service starts the moment you present your reservation voucher at the ticket booth at the foot of the Eiffel Tower, on the left bank of the Seine. You get a tingle of pleasure when you are the first to board and are led to the private deck at the front of the boat, the perfect place for viewing the sights of Paris as they drift past. A flight of three champagnes chilling on ice, with real champagne glasses, are arranged on a small table.
As you sail past world-famous monuments, a professional sommelier takes you on a journey of exploration with champagne as the focus. During the cruise, you taste three very different champagnes — a brut, a demi-sec and a rosé. The pours are generous and each champagne tastes distinctly different from the others. We had a blast on the boat!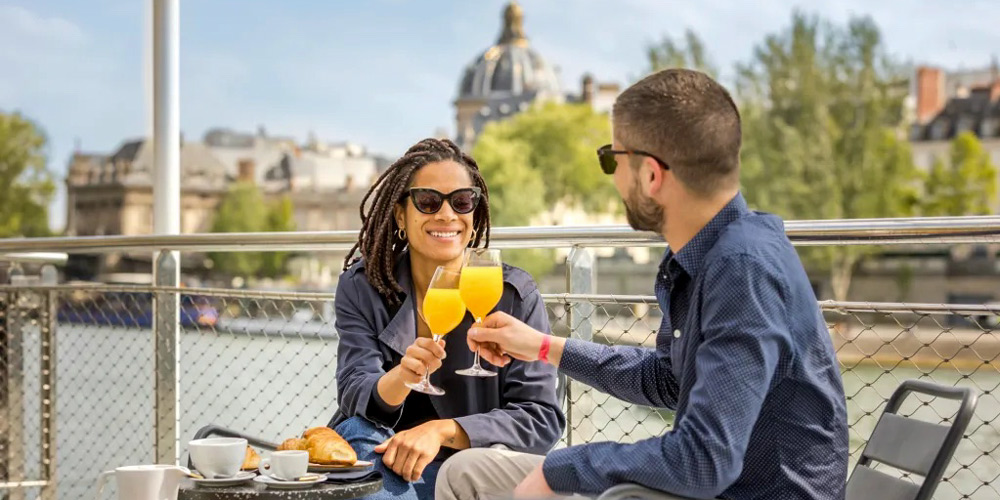 Also from Ô Chateau is this refreshingly unique morning cruise on the Seine served with mimosas, champagne, freshly-baked Parisian croissants and pain au chocolat. Admire the architecture as your guide fills you in on details about the monuments, museums, and bridges that pass you by. This is a very casual champagne cruise, with relaxed, personalized service. It starts at 10:00 AM, so not too early!
Talking to a Champagne Sommelier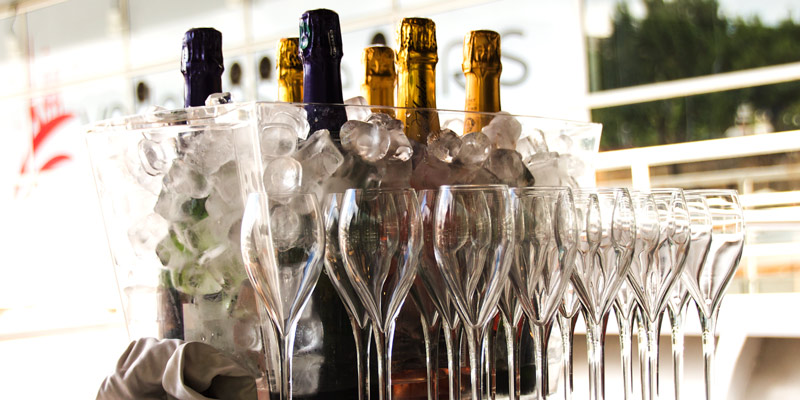 After one champagne cruise we had a chance to catch up with Olivier, a sommelier who hosts these magical tours, to ask him a few champagne-challenge questions.
What's your favorite part of the Champagne river cruise?
Being reminded how beautiful Paris is, and how happy people are to be here.
What's the most surprising or silliest question you've had about champagne?
"Rosé champagne… is that Mexican champagne?"
What's your top food pairing with champagne?
I love it with fresh oysters
Why would you recommend a champagne cruise on the Seine?
It's a chance to cruise the Seine without feeling like part of a large crowd. You get to be in a private room with a private deck at the front of the boast, so the experience feels exclusive, while still being good value for money.
If you were on a desert island, what champagne brand would you bring?
I'm not certain, but whatever champagne I chose I would bring a Jeroboam of it. [A Jeroboam is the equivalent of six 750 ml bottles of wine!]
What's your number-one landmark, monument, or bridge you can see on the champagne cruise?
I'm in love with the Pont Neuf. [Despite its name, "neuf" meaning "new", Pont Neuf is the oldest bridge in Paris. Built in 1578, it links the Left Bank with the Right Bank on the western point of Ile de la Cite.]
What's your favorite champagne memory?
When a gentleman proposed on the champagne cruise. She said yes!