Valentines Day in Paris 2018 – Nineteen Fabulous Things To Do
There's no shortage of romantic things to do in Paris, and that's especially true when it's Valentine's Day in Paris! In a city that's filled with flowers, chocolates, and champagne, we had to work overtime to gather the les plus romantiques places to go, museums to visit, and romantic activities.
Mind you, some things are obvious, like a nighttime dinner cruise down the River Seine sipping champagne, or getting to the tippy top of the Eiffel Tower with a skip-the line access tour (waiting in line is so not an aphrodisiac). Some of our romantic things to do fly just under the radar — like wandering through the gardens of Rodin's studio, spending the day in the Marais, or taking in a fabulous concert at the Palais Garnier, Opera Bastille, or even Notre Dame Cathedral.

19 Romantic Activities – Valentines Day in Paris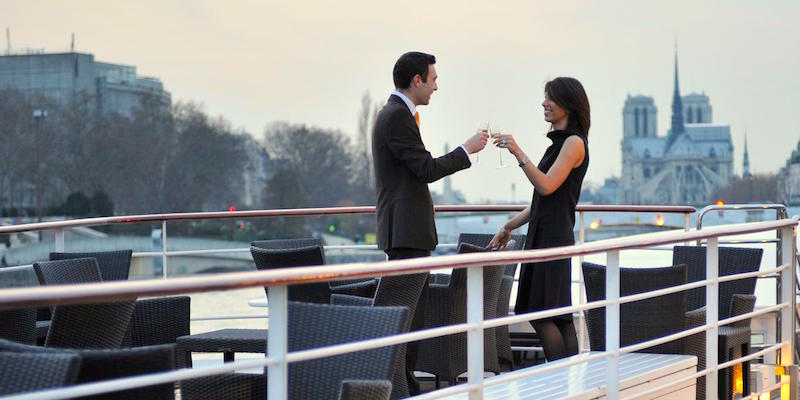 1. Romantic Dinner Cruise on the Seine
It's nighttime in Paris and you and that Someone are cruising down the most romantic river in the world sipping champagne, watching the lights of the City of Light, and being served a classic French 3-course dinner. And there's another reason we like this activity — you are picked up at your hotel and returned at the end of the evening. This popular cruise is likely to sell out, so be sure to book early.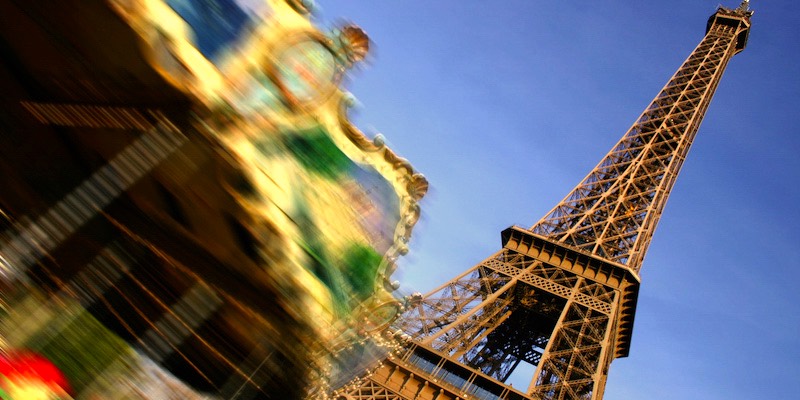 2. Eiffel Tower Skip-the-Line Tour – Don't Be Left Out in the Cold
Waiting in line is really not romantic, even on a chilly Parisian day. As you probably know by now, we always recommend fast track access to the Eiffel Tower, leaving more time to canoodle, hold hands, and overlook the greatest city in the world. This is the skip-the-line tour our readers love most. It's very likely to sell out, book early.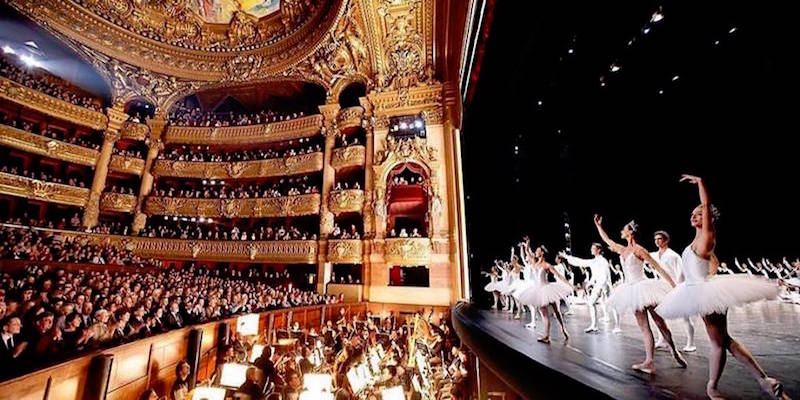 3. Paris Ballet or Classical Music at Palais Garnier 2018
Date night at the Palais Garnier! It's the most opulent performance house in Paris. Around V-Day in 2018 you can experience ballet, strings & winds chamber music, and Mozart's popular opera, Cosi Fan Tutte.

4. Musée de la Vie Romantique
Yep, there's even a museum in Paris dedicated to the romantic life, la vie romantique. After visit to this quaint and lovely museum, it's a short walk uphill to explore Montmartre.
16 Rue Chaptal, 9th Arrondissement

5. Romantic Dinner on the Eiffel Tower + Seine River Cruise
Sip champagne and admire the views of Paris from the large bay windows at restaurant 58 Tour Eiffel. After a leisurely (and romantic!) dinner, stroll down to the river and take a cruise along the Seine. You'll see the monuments of Paris lit in nighttimme splendor. This activity also includes hotel pickup and return.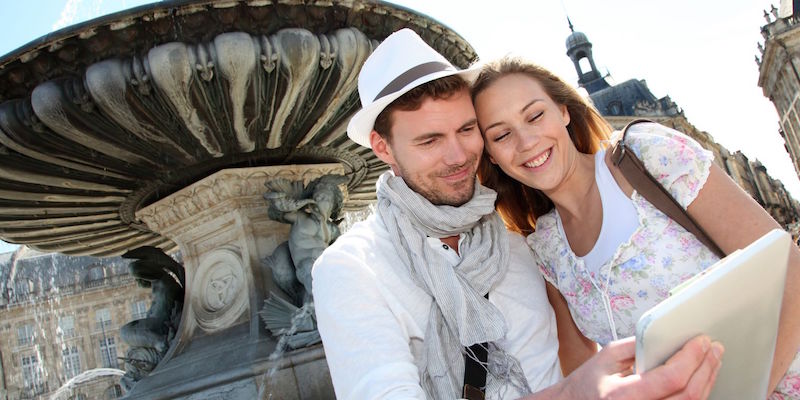 6. Paris City Tour + Versailles + Seine River Cruise
Make the most of your short Valentine visit with this action-packed full-day activity. Visit the Chateau de Versailles, return to Paris for lunch, tour the best of the city, and finish off with a Seine River cruise.

7. Picasso Museum & the Marais
Spend the day wandering the Marais, visiting art galleries, boutiques, wine bars, and a few small museums. And we can't think of a more romantic museum than the lovely Musée Picasso housed in the historic 17th-century mansion, Hotel Sale.
Picasso Museum, 5 rue de Thorigny, 3rd Arrondissement

8. Sip Champagne in Champagne
It's one thing to drink champagne on Valentines Day, it's another to visit the area where the bubbly is produced. You can visit this historic wine region on a day trip from Paris. All the details are arranged for you, including hotel pickup and return.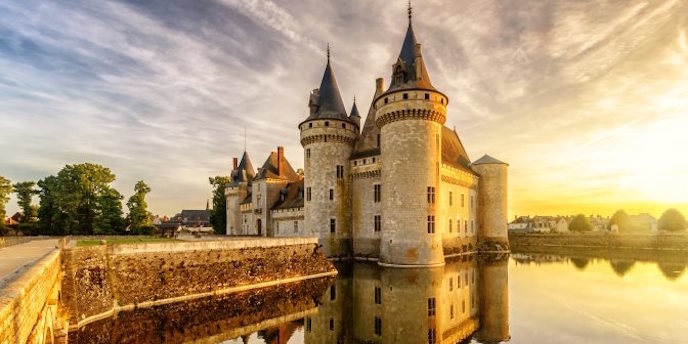 9. Castle Hopping In the Loire Valley
Chambord, Cheverny, Chenenceau. These are the chateaux of legend, all located in the lovely Loire Valley. Visit the stunning Chateau Chambord and cozy up at the 365 fireplaces, climb Leonardo DaVinci's famous staircase, and overlook the countryside from the rooftop. It's an easy day trip from Paris. Be sure to choose the option that includes hotel pickup.

10. Musée Rodin
From the man who immortalized The Kiss comes one of the most romantic settings in Paris. Wander through the grounds and studios at Hotel Biron to see the garden that inspired Auguste Rodin. It's where he lived and worked until his death, one hundred years ago, in 1917.
Hotel Biron, 77 Rue de Varenne, 7th Arrondissement

11. Musee Maillol
Most first-time visitors to Paris don't realize how many small museums are hidden throughout the city. Musee Maillol is dedicated to the sculptor's fascination with his teenage model, Dina Vierny.
61 Rue de Grenelle, 7th Arrondissement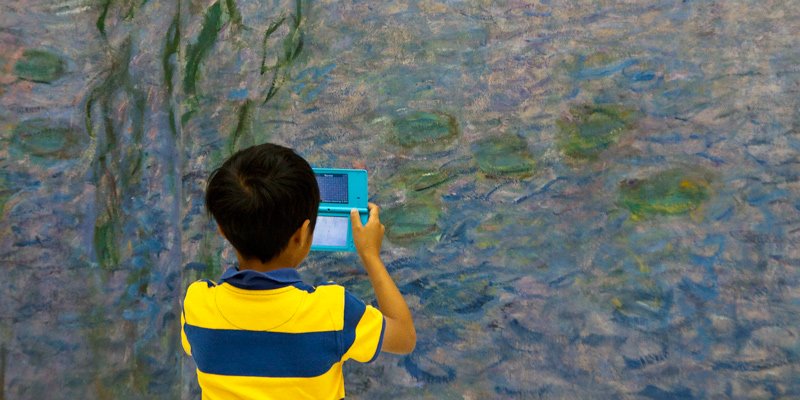 12. Musée L'Orangerie
This is the place to see Monet's large-scale masterpiece paintings of water lilies up close and personal, and it's one of the most charming and romantic small museums in the world. The rest of the museum's collection ain't too shabby, either!
Jardin des Tuileries at Place de la Concorde, 1st Arrondissement

13. Attend a Classical Music Concert 2018
Hear the music of Chopin, Satie, Beethoven, and Vivaldi performed in candlelit performances in some of the historic churches of Paris. It's a memorable experience. In February there are concerts at Eglise Saint-Ephrem and La Madeleine.

14. Course Saint-Valentin – 2018 Valentine's Day Run
More of a sportif kind of lover? Put on your running shoes and join the festivities in a Valentine fun run.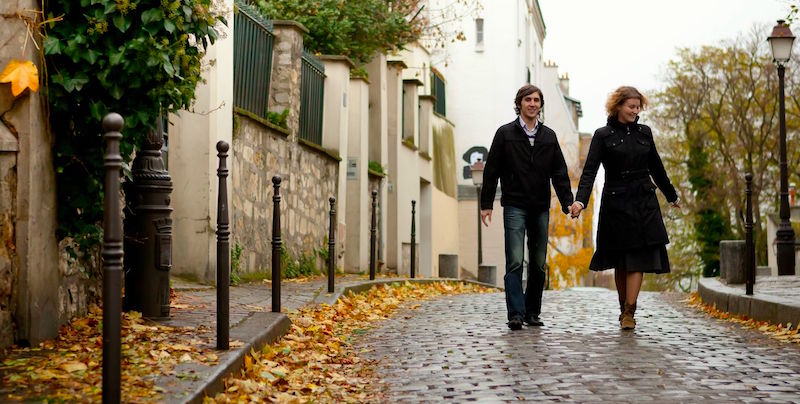 15. Montmartre Gourmet Walking Tour
Walking + tasting = love. The historic district of Montmartre is home to a bevy of independent food stores specializing in honey, bread, pastries, chocolate, and more. Taste your way through the quartier on this guided walking tour.

16. Classic Operas at Bastille 2018
The Valentine season is a great time for classic opera in Paris when you can experience Mozart's The Magic Flute, Bach's Mass in B Minor conducted by Philippe Jordan, or Richard Wagner's bold opera Lohengrin. All performed at Opera de la Bastille.

17. Jardin de Luxembourg
Once the private residence of Marie de Medicis, the mother of Louis XIII, today the 55-acre park is a haven of peace and tranquility. On any sunny day you'll find hundreds of Parisians in the park soaking up the rays.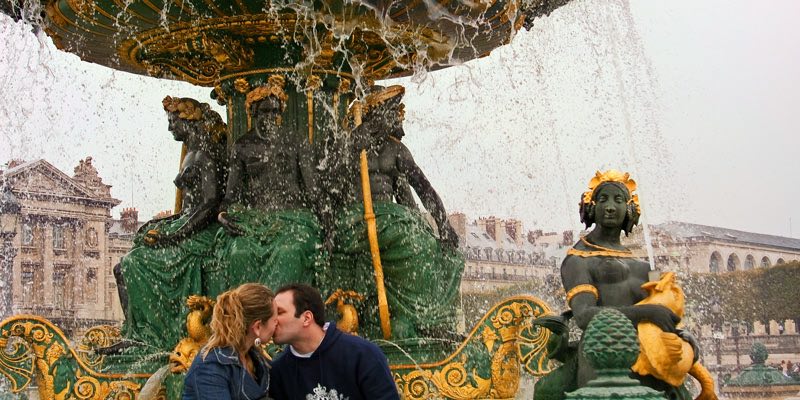 18. Jardin des Tuileries
Oh, those Medicis did get around. The Tuileries Garden, tucked between the Louvre and Place de la Concorde was once the Medicis own private garden. Now, the park is open the public, which of course includes you and your honey. Hold hands and follow the trail of French sculptures.

19. CineAqua Paris Aquarium
Only known to true Paris Insiders, this one-of-a kind aquarium combines elaborate fish tanks with cinemas dotted throughout playing nature films. Cine + Aqua = CineAqua. Great for families and couples.
Trocadero Gardens, across from the Eiffel Tower
The History of Valentines Day in France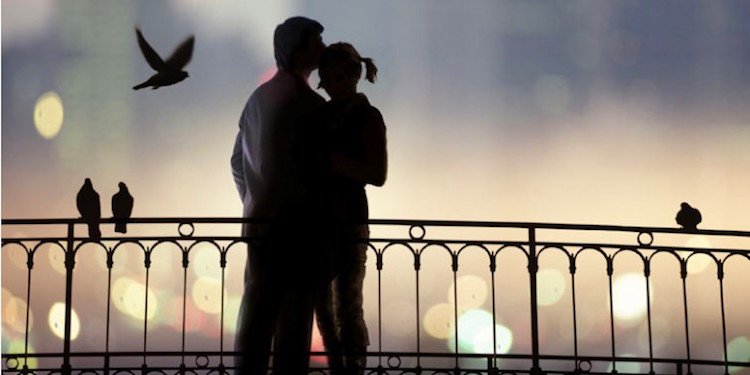 Love, legend, myth. It's really quite difficult to source the real story on how St Valentines day came to be filled with flowers, chocolates, and romance. In France, Valentine cards are cartes d'amities.
It's said that the tradition of writing love letters and cards was started in France by Charles, Duke of Orleans, who wrote the first Valentines card, signing his poem with Your Valentine. This was when he held prisoner in the Tower of London in 1415. During his imprisonment the duke sent poems and love letters to his wife in France.
It later become popular to travel to St Valentin, a quaint village in the Loire Valley. Today you can be married in this city of love, renew your vows, or simply attend the lively Fete de la Saint Valentin.