Top 10 Food & Wine Walking Tours in Paris
Food + wine + Paris — Try to separate them, it's an illusion. Food and wine in Paris simply go together. So, naturally there are walking tours that focus on food or wine or both! In this selection we've found has something for everyone. Is chocolate your passion? Then take one of the chocolate walking tours of Paris.
Always wondered what it was like to be a Parisian baker? Then the Behind-the-Scenes Boulangerie Tour may be just then thing for you. Are you interested in French wine and champagne? Choose a wine tasting or a day trip to the Champagne region. Or, to get the whole canard, try the Gourmet French Food walking tour. While you're in Paris, take the chance to explore the culinary culture that is such an important part of French life.
Chocolate Walking Tour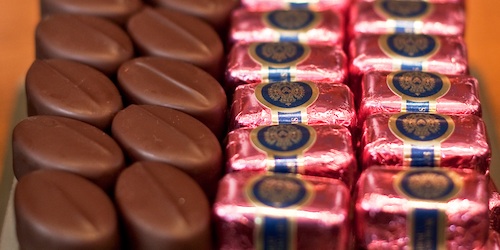 • Two hours.
• Five chocolatiers.
• Artisan chocolate.
• The Right Bank of Paris.
If those ideas make your spine tingle and your mouth water, then sign on for this chocolate walking tour in the City of Food.
This small-group tour explores the best chocolate shops of the 1st Arrondissement, with plenty of opportunity to sample the offerings!
Chocolate & Pastry Tour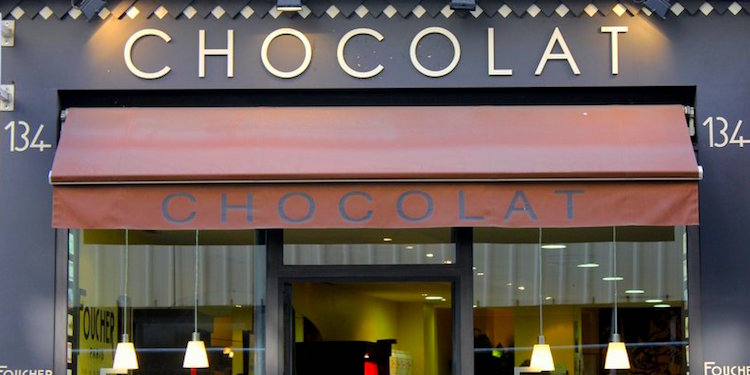 Combine your passion for Paris with your love of chocolate and fabulous French pastries.
Spend an afternoon tasting your way through the
best Parisian chocolate shops
,
patisseries
and
boulangeries
in this small-group walking tour. The tour is limited to 8 people so you feel like a
real Paris Insider
. Your Parisian food expert leads you through charming neighborhoods as you learn how to choose the best chocolates and how they are prepared.
Gourmet Walking Tour
Don't worry, any calories from the gourmet food samples will be burned off by the 3-hour walking tour!
On the Left Bank, on the famous Boulevard Saint-Germain, you begin at a traditional fromagerie. But it's not only cheese you'll taste on this tour. How about freshly baked baguettes and fine French wine, not to mention foie gras.
On second thought, let's definitely mention foie gras!
Latin Quarter Private Gourmet Market Tour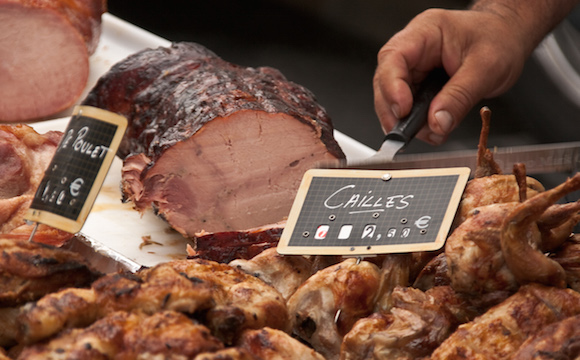 If you want to ge even deeper and get special attention, then this private gourmet food market tour in the most picturesque part of Paris may be just the thing for you.
Your expert guide takes you on a whirlwind tour to a veritable who's who in the Paris food scene — the top boulanger, foie gras purveyor, chocolatier, and others. The quality of the markets and the artisans is outstanding.
Have our Paris Concierge arrange a custom three-hour tour just for you. Use the Inquiry Form and select Latin Quarter Gourmet Market Tour.
Behind the Scenes of a Paris Boulangerie
Imagine studying for seven years so you could work from 4:30am to 9pm, six days a week.
That's the life of a Parisian baker, and probably helps to explain why the bread is so consistently good wherever you go in Paris.
This tour takes you behind the scenes at an authentic Parisian boulangerie where you'll learn the secrets of making those great baguettes and many other aspects of French baking. There will be plenty of baguette and croissant tasting. Eat bread, be happy.
French Wine & Champagne
To be in Paris is to be in the center of the best of fine French wine.
You're also oh so close to the world capital of bubbly, the Champagne Region.
Wine is a foundation of French food culture, being in Paris gives you a great chance to learn more about it. We heartily recommend wine and champagne activities.
Read our guide to wine tours, wine tastings in some of the historic quartiers of Paris, and a day trip to Champagne.
Gourmet Christmas Tour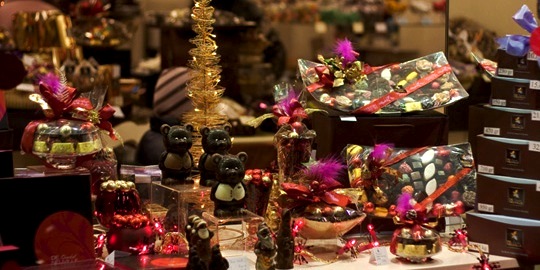 In France La Saison Des Fêtes (the holiday season) is all about great food.
When in Paris at Noël we like to take some time to explore the foods of the season. And on this small group walking tour of Paris, you delve deep into that world. And sample heartily!
The tour starts at the reknowned Christmas market on Place Saint-Sulpice, right in front of the magnficent church, and wanders through the Left Bank area of Saint-Germain.
Bonnes Fêtes !
Other Food and Wine Options