Petit Palais Exhibit Of The Horvitz Collection – From Watteau To David
If you're in Paris this spring and summer (March 21 to July 9, 2017), you won't want to miss the exhibit at the Petit Palais featuring the stunning collection of 18th-century French paintings, sculptures, and rare drawings owned by American collector Jeffrey Horvitz. Collected over thirty years, it's the most important private collection of French drawings outside of France.
The temporary exhibit features dazzling works from Jean-Antoine Watteau, Francois Boucher, and Jean-Honoré Fragonard. Presented thematically, the exhibit contains stunning portraits, scènes galantes (the carefree life of the aristocracy), landscapes, academic studies, decorative arts, and scenes of daily life. Organized in a dozen sections, each offers insight into the creativity of the 18th century.
Organization of the Exhibit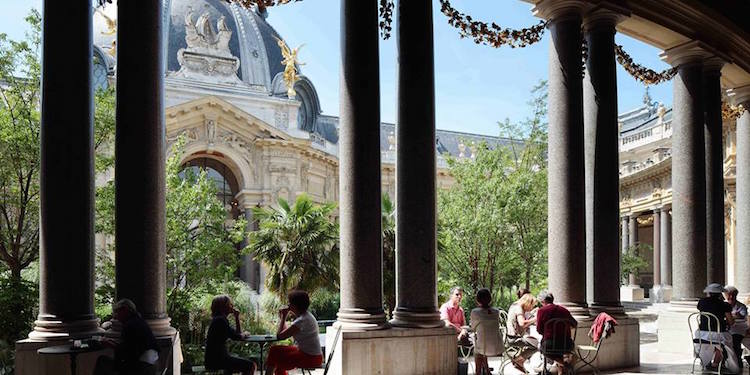 The exhibit opens with portraits by artists — Jacques Rigaud, Nicolas de Largilliere and Jean-Francois de Troy. Mythological and religious paintings follow with works by François Lemoyne and Charles de la Fosse. Then it's onto the lively fête galante with drawings by Jean-Antoine Watteau and Francois Boucher. The exhibition closes with neo-classicism by Jacques-Louis David, Jean-Charles Perrin and François-André Vincent.
Highlights of the Petit Palais Exhibit
1. Jean-Antoine Watteau
Watteau's influence on painting, decorative arts, costume design, poetry and music is more extensive than any other 18th-century artist. There's even a dress named after him called the Watteau dress (of course!) — long and flowing with loose pleats that hang from the shoulder, often worn by the women in his paintings. His treatment of landscape and surroundings can be seen in his influence on future Impressionism artists. Watteau also had a strong influence on British painters including JMW Turner and other painters during the British Regency.
2. François Boucher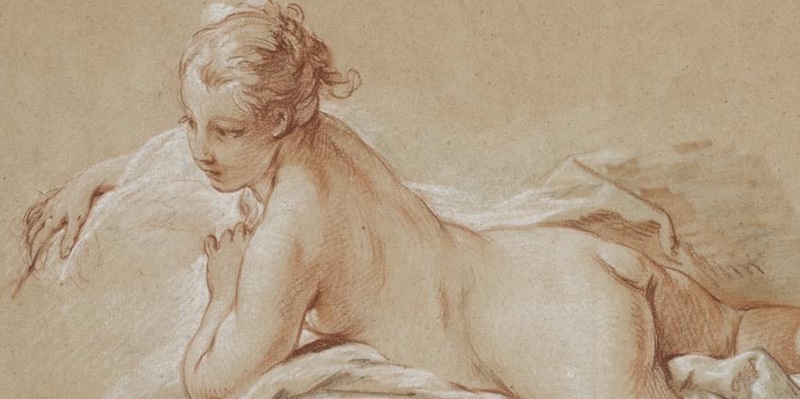 A superstar of his generation, Boucher won every award and honor the French Academy of art bestowed, from the Grand Prix in 1723, to his election as Director of the Academy in 1765 and then his promotion to the Official Painter to the King. His extraordinary talent combined with his inventiveness made him one of the most celebrated painters of his time. He also painted several portraits of Madame de Pompadour.

3. Jean-Honoré Fragonard
A student of Boucher, Fragonard showed a keen interest in Italian and Flemish art. He returned from studying in Rome with magnificent red-chalk landscapes in his portfolio. After his acceptance into the Academy in 1765, Boucher abandoned his career as a history painter for private patrons, who appreciated his virtuosity in his lively drawings and brushwork. Fragonard was also one of the most prolific artists of the Ancien Régime (pre-Revolution), producing more than 550 paintings, and that doesn't include his drawings and etchings. His most popular paintings convey an atmosphere of intimacy and barely-veiled eroticism.
4. Scènes Galantes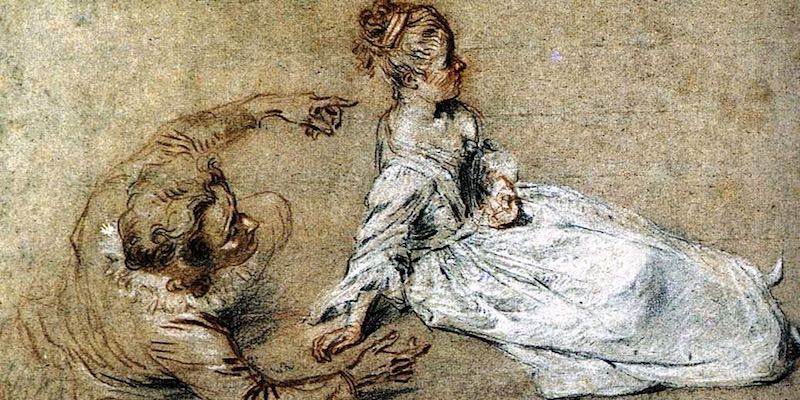 Watteau is considered the creator of the most exciting genre of the period, the fêtes galantes. Watteau highlighted flirtation, love, and romance through dance in idyllic settings, inspired by 16th-and 17th-century pastoral scenes from Venice and the Netherlands. His whimsical fêtes galantes. went on to inspire other artists such as Pater, Lancret, Boucher, and Fragonard.
5. Early Eighteenth-Century Landscapes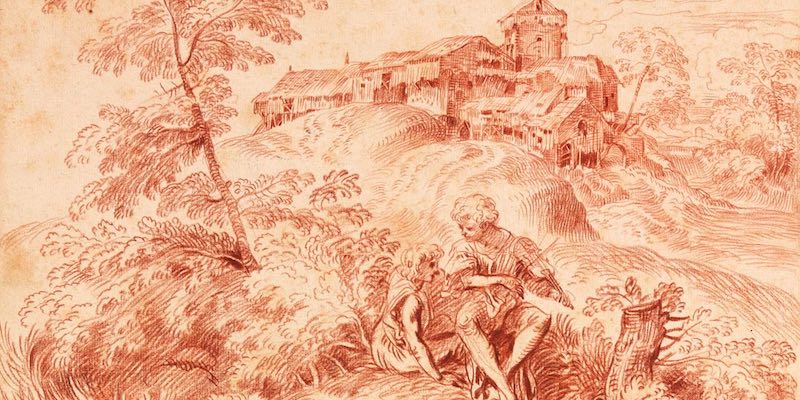 During the 1700s, artists started to draw directly from nature during their forays into the countryside. The new respect for nature transformed the genre. Revolutionary for the time, artists abandoned loading their pictures with mythological references and allowed their imaginations to have free reign.
6. Feasts and Celebrations
When great events took place during Louis XV's reign, artists were invited to capture the the event with the production of large, highly-detailed drawings. The drawings were then reproduced as commemorative prints.
7. The End of an Era
During the revolutionary period in France, artists no longer received royal or religious commissions. They had to reinvent themselves by producing smaller-scale landscapes and portrait work for private clients from the few remaining aristocracy and the nouveau riche.
Jeffrey Horowitz – Modern Art to Old Masters
Once a dealer in modern art, Jeffrey E. Horvitz, an American art-loving Francophile, turned his attention to the old masters in the 1980s. Honed over a period of 30 years, his exceptional collection of French art treasures is the largest group of French drawings from the late 16th-to the early 19th- centuries held by a private collector. His entire collection includes paintings, sculptures, and includes than 1,800 works.

Petit Palais Resources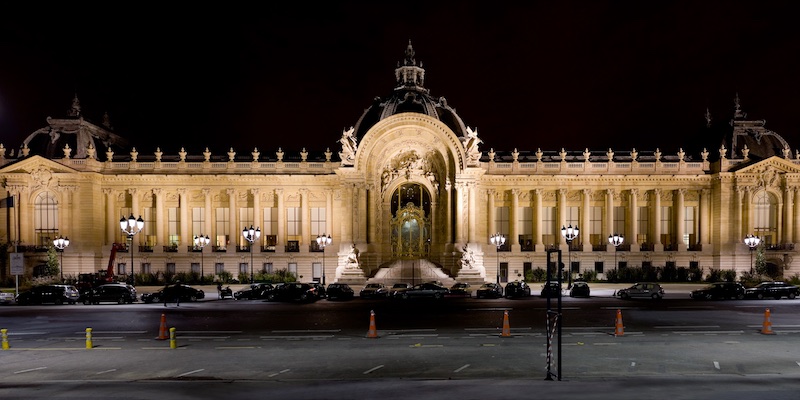 The Petit Palais, built for the 1900 Exposition Universelle, became the Musée des Beaux-arts de la Ville de Paris in 1902, the fine arts museum. In addition to the temporary exhibits, the Petit Palais also has a fine collection of paintings, sculptures, and objets d'art from the Classical era to 1914. As it is owned by the City of Paris, entry to the permanent collection is free. There is a small fee for temporary exhibits.
Avenue Winston Churchill
8th Arrondissement
Museum Hours: Tuesday to Sunday, 10 to 6
Friday late opening until 9