You Asked – Should I Get My Hair Done In Paris?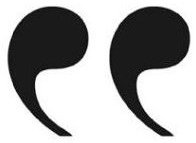 First, thank you for your wonderful page and email newsletters. They are delightful and helpful as my family plans our trip to Paris this April. I'm trying to work out if I should get my hair cut and coloured before I go to Paris or wait and get it done in Paris? What are your thoughts?
"Thank you :)"
– Susan, Australia
We Answer – Definitely Get Your Hair Done in Paris!
Dear Susan,
Thanks for your kind words about Paris Insiders Guide. I'm so glad we can help you plan your trip to Paris. To answer your question — you should definitely get your hair done in Paris.
Getting my own hair done in a Paris salon is always a special event. You get to see close up how the French beauty culture works; to me, it's as good as going to a museum or to dinner. As you'll discover, there are hair salons on every street, sometimes with a few competing salons within the same block. It seems that tout le monde get their hair done by a professional in Paris.
There are a number of salon chains, but that doesn't mean the service is substandard. Dessange is one name you'll see a lot since there are 10 locations in Paris, with more in the rest of France. I went to a Dessange salon last time I was in Beaune (in Burgundy) and the service was wonderful.
Another respected salon chain is Jean Louis David, with many locations in Paris. Some fun services found at JLD are le speed brush, le speed curl, and le speed up-do, for gals in a hurry. Camille Albane also has several salons in quartiers you're likely to visit, like the Marais, the Latin Quarter, and Saint-Germain. With so many salon options, it's easy to find a salon close to your hotel or apartment. Most of the time appointments are not necessary.
Paris Salon Information & Locations
What to Expect at Paris Hair Salons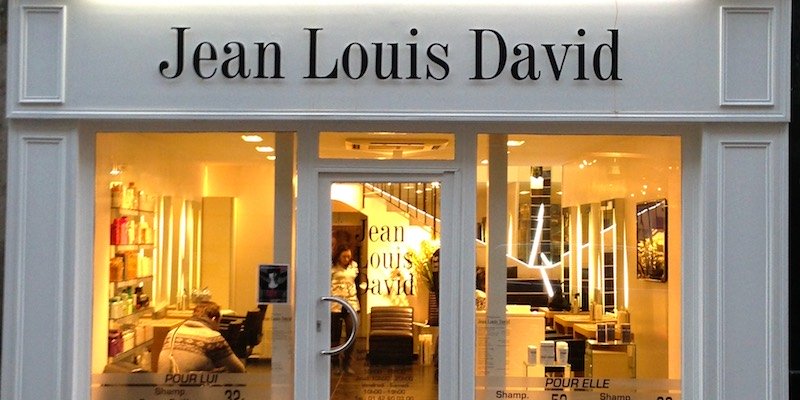 First off, let them know at the desk your level of French. If your skills are minimal, say so straight away. But, sometimes speaking the same language isn't important. Anyway, you needn't worry, since it's a good bet that all the young stylists in the salon are going to speak English way better than you speak French!
Most crucial is to arrive with an open mind. If there's something you really don't like tell them, but other than that go with the flow as much as possible. You want a truly French experience, non ?
The stylists are not all magicians, but in my experience every French hair stylist aims to make women look and feel their best, and most cuts aren't avant-garde styles. I've notice that most Parisian women style their hair in a youthful, natural, sexy, and relaxed way. What has always struck me is how natural are the hairstyles (and makeup).
The Standard Hairdressing Services — In French
A haircut is called une coupe and a shampoo is le shampooing. (Easy so far,non ?) A very popular term you'll want to use at the salon is the one for a blow dry — in French it's called le brushing. If you just want your color touched up, say Je viens pour me refaire ma couleur. Or, if you just want the roots done say, Je veux seulement une coloration des racines. Interested in highlights? Vous pouvez me faire des mèches?
Here are a couple other important points. Tipping is not necessary in Paris salons. That's right, you pay just for the service. And when you're having your hair washed, you will be asked if you want les soins, which sounds like "swan". They want to know if you want to use conditioner. It will cost extra, but for myself, it's essential. What you save on the tip, can be spent on conditioner.
Parisiennes et Leurs Cheveux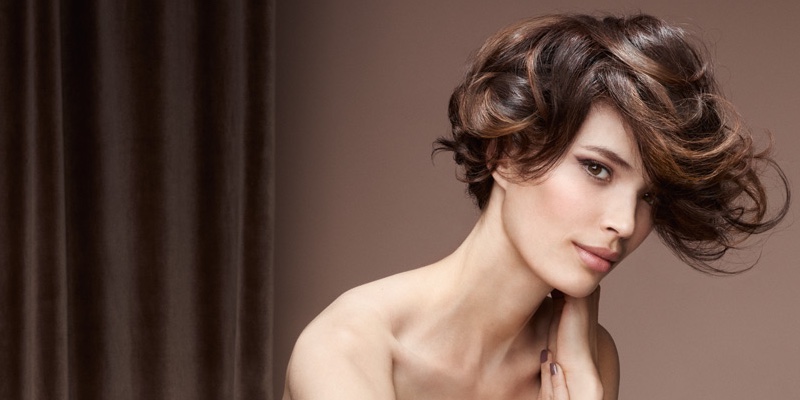 In general, it seems that French women wash and cut their hair less frequently than their North American/British/Australian sisters. French women might only wash their hair every 7-10 days, getting that done at the salon. In between washes they probably will use a dry shampoo. And instead of a cut every four to six weeks, many Parisiennes cut their hair every three months.
As for styling and highlights, Parisiennes prefer to keep things subdued, avoiding highlighting and flat-ironing. Baylage is far more common than foil highlights here. Balayage means "to sweep" or "to paint" and the stylist paints on the color to give the hair a blended natural look.
Ultimately, it's fair to say French women like to have hair that moves. Like their personal style, French women like their hair to accentuate their own beauty, not overpower it.
All the best,