Paris Events In April 2021 – Art, Music, Festivals & Easter
April events are gearing up for a month filled with photography, art, the Paris Marathon and one of France's most popular home show. This year Easter falls in April, as does Photography Month, making it an action-packed month in Paris.
From the Grand Palais to the Marais, you won't want to miss events like Art Paris, the Urban Art Fair, Paris Roubaix cycling race, the Paris Marathon, Le Salon du Running expo, and Foire de Paris, the biggest annual home show in France. And, while Notre Dame is undergoing restoration, why not plan to celebrate Easter Sunday at Saint Eustache?
What To Do & See In Paris When You're Here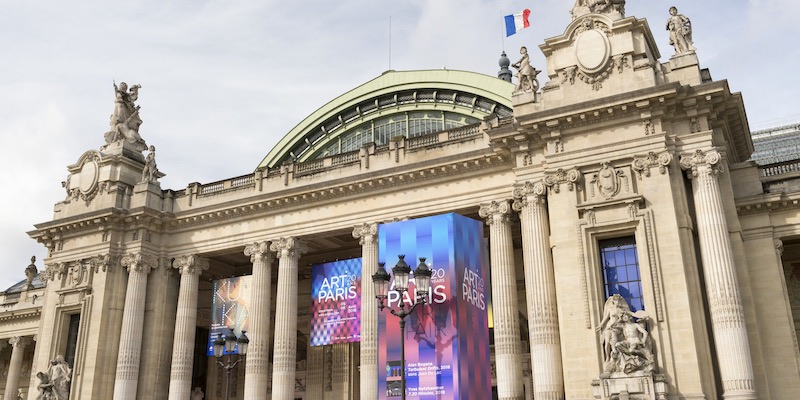 Art Paris – Art Fair
A thousand artists will gather under the glass dome of the Grand Palais to exhibit their latest works. This leading fair for modern and contemporary art features one hundred forty-five art galleries from Europe, Latin America, Africa, Asia, and the Middle East.

Easter In Paris
Good Friday, April 10, 2021
Easter Sunday, April 12, 2021
Easter Monday, April 13, 2021 – French National Holiday

Poisson d'Avril
They say April Fools Day, called Poisson d'Avril, is a French tradition dating back to the 16th century. In 1564, Charles XIV decreed the Gregorian calendar would replace the Julian calendar making the New Year celebrated on January 1st instead of April 1st. Without reliable communication between Paris and rural areas, many did not get the memo for several years, or did not believe it. So, pranks were played on those April Fools still following the Julian calendar, and the tradition began.
Today in France, schoolchildren tape a paper fish onto the back of an unsuspecting ami, yelling "Poisson d'Avril" when the fish is noticed. And if you happen to be in Paris on April 1 you will notice chocolate fish for sale at practically every chocolatier. The fish-shaped chocolates, called fritures, are a traditional Poisson d'Avril treat, can be filled with ganache, and are made to look like a sardine wrapped in a silver wrapper.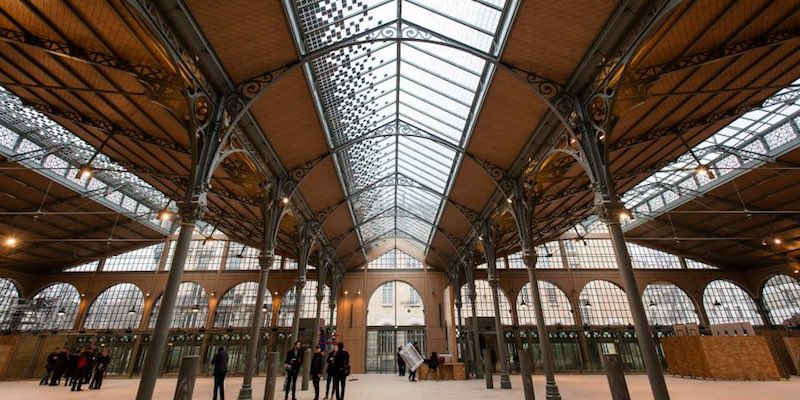 Urban Art Fair Paris
Urban Art Fair is, simply, dedicated to art. The event attracts 20,000 art lovers, amateurs, enthusiasts, professionals, and collectors who come to discover the works of two hundred burgeoning and flourishing artists. The location is the Carreau du Temple, a restored covered market that now gives Parisians a place to display works from emerging artists and creators in the arts, fashion and design world.
Carreau du Temple
April 2021

Paris Roubaix Challenge Cycling Race
Ever dreamt of riding in the Tour de France? The Paris-Roubaix bicycle race gives amateur cyclists the chance to compete in an event as close as possible to a professional race. Cyclists from around the world will compete in the legendary race called the Hell of the North with three increasingly difficult routes to choose from covering distances from 70 km to 172 km. All three routes will finish with a final lap on the velodrome in Roubaix, 230 km from Paris.

The Annual Paris Marathon
Each April thousands of runners gather to run the famed marathon that covers the top Paris sights — including the Champs-Elysées, place de la Concorde, and the Eiffel Tower. The Paris Marathon is one of the biggest in the world, attracting 55,000 runners from 150 countries. The first Paris Marathon, named the Tour de Paris Marathon, took place in 1896 with nearly two hundred participants. Eighty years later the first modern Paris Marathon was held in 1976.
Runners follow a challenging route starting at the Arc de Triomphe, heading towards the Place de la Concorde, Rue de Rivoli, Place de la Bastille, Bois de Vincennes, Notre Dame, and the Eiffel Tower. The race finishes on Avenue Foch, almost full circle to the Arc de Triomphe. For the full running experience French style, visit the Salon du Running expo which takes place three days before the marathon

Le Salon du Running Expo
This is the biggest expo dedicated to the sport of running in France. 90,000 runners and joggers and gawkers will head to the Porte de Versailles exposition center for expert tips and tricks to improve their running game. For twenty years the Salon du Running expo has attracted a growing number of runners and has supported the participants of the Marathon de Paris with bibs and timing chips.
Here's where you can learn from running professionals with a full schedule of conferences, cooking classes, a massage area, and medical advice. But you don't need to be gearing up for a marathon to enjoy the sportif atmosphere. Being it's in France, there's a fashion area with a sneak preview of upcoming running fashion trends.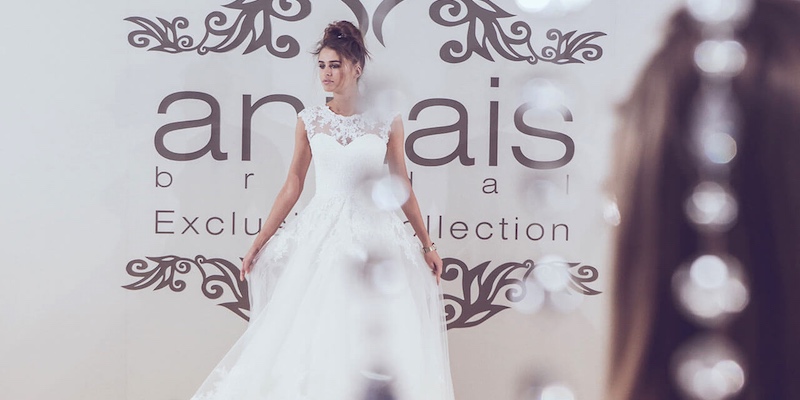 Paris Bridal Fair
Planning a wedding? Wouldn't it be fabulous to attend the Paris bridal show to find out how to plan an exquisite French-themed wedding? Well you can! Come to the annual international bridal fair to see the latest trends in wedding dresses, tuxedoes, accessories, ceremonies, and everything from cakes to cocktails.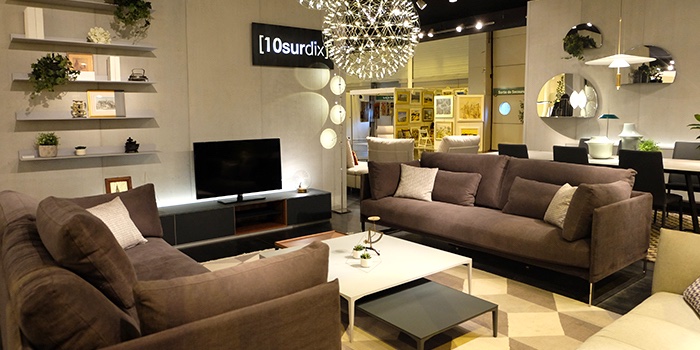 Foire de Paris – The Grand Paris Expo
This is the place to find out all about the latest trends in European home interiors, gardens, even wine & gastronomy. The top Paris home show has been a staple of French culture since 1904, and the show was presented even in 1917 during World War I, when the front line was only 100 kms from the city gates. That's commitment to design! The Foire de Paris has been held at the Porte de Versailles exhibition salon since 1924, and in 1945, with World War II barely over, Charles de Gaulle gave the opening speech declaring the foire's commitment to France's renewal.
Paris Expo, Porte de Versailles

Mois de la Photo-Off
The new editions of the Mois de la Photo-Off (listen, we don't name these things; the "Off" apparently refers to this being held in the "off-year" of the official festival) has been moved from November to April, to take it out out of the shadow of its big brother, the Mois de la Photo du Grand Paris.
Amateur photographers are welcome and you can apply now you to see your photographs on exhibit during the popular photography event. Since 2006 Paris Photographic has organized Mois de la Photo with the goals of encouraging emerging photographers to exhibit and sell their work and to create a network between galleries, buyers, photo agents, and artists.
Galleries & other venues throughout Paris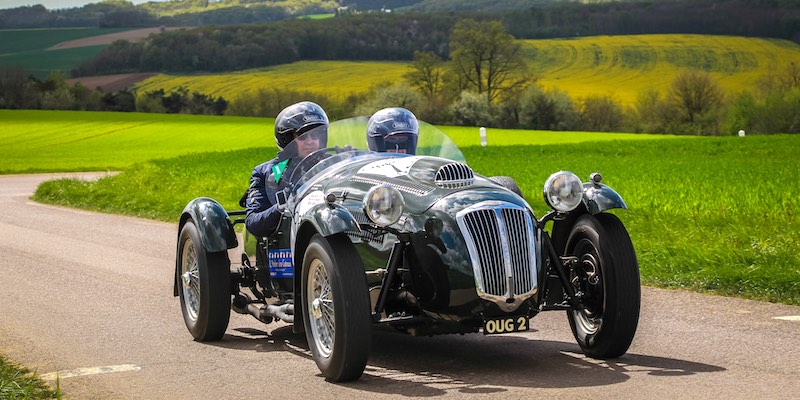 Tour Auto Optic 2000
Ready, set go! Vintage car fans will flock to the Grand Palais to admire the vehicles chosen to take part in the the annual road race before they leave Paris. This year's race celebrates exotic British cars like Frazer-Nash, Jowett, Sunbeam-Talbot, and Fairthorpe. In fact, only 240 cars released pre-1965 are able to compete in this auto race that criss-crosses France.
The key ingredients are special stages and race circuits, and, like the Tour de France, the route changes every year to keep it fresh and interesting. Competitors discover France on a bespoke itinerary that combines tourism, gastronomy while avoiding the major motorways.
Since its creation in 1992, the five-day car rally always departs from Paris with a route that includes Trocadero, Invalides, Tuileries, and the Grand Palais before taking to the open road top and renowned historical sites like Chateau de Fontainebleau, Avignon, Baux de Provence, and the Abbaye de Fontenay. This kind of fun has a price tag; the entry fee is €9,950 per car with a two-person crew. (Although that does include five days of accommodations and meals.) Entries must be in by January 1, 2021.