The Top 50 Events & Activities In Paris For November 2015
Things to do in Paris November 2015. The days are shorter and, even though there's a tinge of winter in the air, Paris events in November are gathering steam. For starters, November is the official Month of Photography in Paris with forty exhibits to choose from throughout the city. The hub of the activity is in the Marais at the Maison Européenne de la Photographie.
There are some don't-miss classical music concerts at La Sainte Chapelle and the brand new Philharmonie de Paris in Parc Villette. There are also powerful opera & ballet performances at Palais Garnier and at the spectacular Opera Bastille. Tickets are selling fast for both these classic events so book now before they're all gone!. And finally, for our readers Paris Pass is offering an exclusive 10% discount when you use Paris Insiders Exclusive Code: INGUIDE10. It's a great way to save money and avoid standing in ticket lines.
Most Popular Activities
Things to Do in Paris November 2015
Eiffel Tower, Moulin Rouge & Seine River Cruise
A Tower. A River. A Cabaret.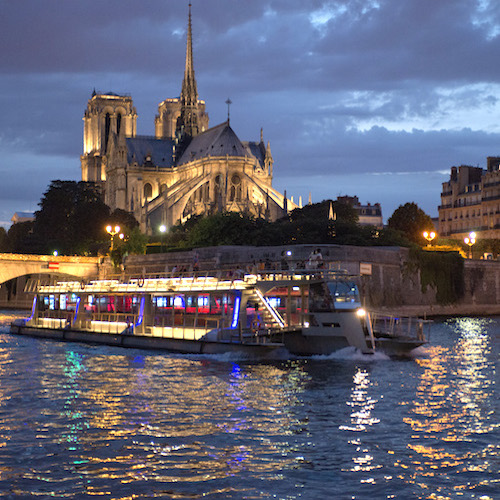 Combine three elements for the best of Paris nightlife. Dinner on the Eiffel Tower, a Seine River cruise and a show at the legendary Moulin Rouge. Admire the views of the Seine while dining high above at restaurant Eiffel 58, then head to the river for an illuminations cruise. End the evening at Moulin Rouge for champagne and the hit cabaret, Feeire. The best part — all the details are taken care of. Remember, you're on holiday!
• Eiffel Tower, Moulin Rouge & Seine River Cruise – Booking…
Moulin Rouge with VIP Seating and Dinner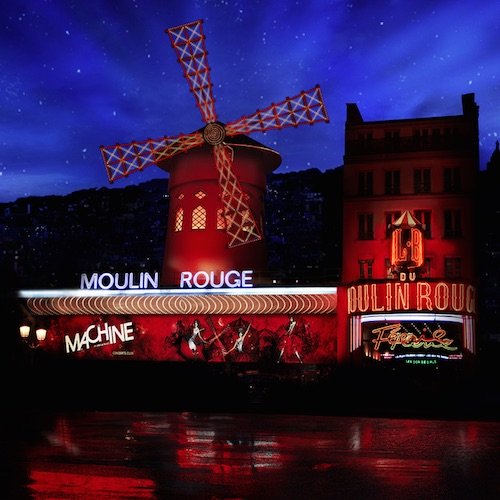 Want to feel like a VIP? Book this evening extravaganza and experience dinner and cabaret in one of only two dozen balcony table seats. From there you'll have clear views of the show, the dazzling costumes, and elaborate sets. Of course, the VIP treatment starts at the door where you're greeted and led to your premium table. Then, it's sit back and relax with your elegant multi-course French dinner with champagne and wine. At 9 PM, as you sip your after-dinner coffee or cognac, enjoy the world's most famous cabaret.
Paris Romance Tour – NEW!
Champagne. Chocolates. A Private Limosine. These are the magic ingredients necessary to treat your love to a private tour of the world's most romantic city. Relax, sip champagne, nibble on fine chocolates and enjoy the views as your private chauffeur takes you on a magical nighttime ride through the best of Paris — Champs-Elysées, Notre-Dame, the Louvre, Opéra, Vendôme and Concorde. Then, as the grande finale, the limo will stop at the Eiffel Tower where you'll drink in the views.
• Paris Romance Tour – More Information & Booking…
Skip the Line at the Louvre Museum
60,000 square feet, 35,000 pieces of artwork tracing the history of mankind since 450 BC. Do you really want to wait in line and then wander around till you're lost? Instead, join a fascinating walking tour that gets you inside with skip-the-line fast access tickets, then experience a guided tour of the highlights of the world's most popular museum — Venus de Milo, Mona Lisa, Winged Victory of Samothrace and other influential pieces.
Paris Perfume Workshop – NEW!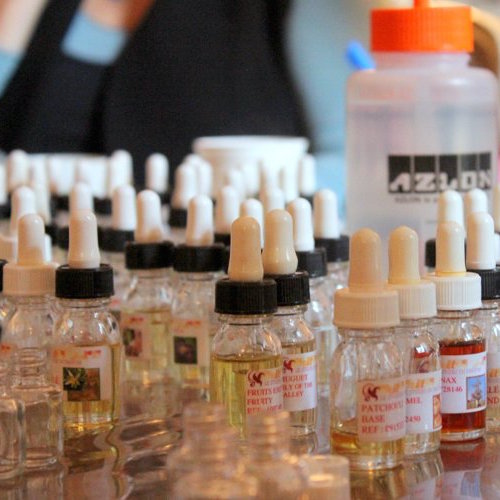 While in France, the country that practically invented the art of the scent, why not join a perfume workshop to learn about its history — and even how to make your own! After learning the ABCs of perfume including the characteristics of distinct families of scents you dive in to make your own unique perfume to take home. The workshop is led by an expert who teaches at the school of Perfumery in Versailles. How cool is that?
• Paris Perfume Workshop – Information & Booking…
Paris City Segway Tour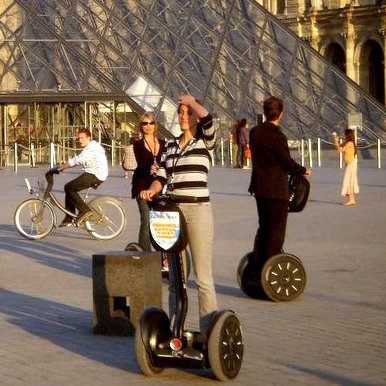 Feel like a rockstar as you glide past the Eiffel Tower, the Louvre and the Place de la Concorde. In fact, see pretty much everything on your what to do in Paris list, powered not by your feet, but by the popular Segway! Each tour begins with an orientation session. You practice until you're comfortable and ready to conquer Paris. These extremely popular tours sell out frequently and are limited to 8 participants.
• Paris City Segway Tour – Info & Booking…
Skip-the-Line Eiffel Tower Tour + River Cruise
The Eiffel Tower is another place where you want to try to avoid the long lineups. That's where this two-in-one activity comes in handy. At the Tower, your guide whisks you past the ticket lines and up to the second level viewing platform. Your ticket also includes access to the very tippy-top. Afterwards, it's a short stroll to the banks of the Seine where you board your bateau for a one-hour cruise along the river. You have better things to do in Paris than to stand in line!
• Skip-the-Line Eiffel Tower Tour + River Cruise – Information & Booking…
Airport Transfers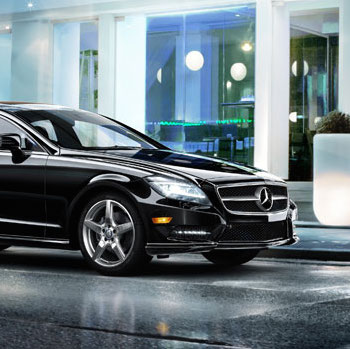 Of all the advice we give about Paris travel, this is often the most appreciated. Arrange for your transportation from the airport into central Paris before you leave home. Then, when you get to Paris tired from jet travel, you'll avoid that certain "arrival stress". Many readers like to book this shuttle van service right to their hotel.
• Paris Shuttle Arrival Transfer – Book Your Transfer…
That's a good tip, but here's our very best advice. The Insiders Secret way to get from the airport is to arrange for transfer in a private, luxurious Mercedes S-Class. If you're like us, you'll appreciate the extra comfort of a private ride after the long flight. We highly recommend our Paris pal and professional driver, Manu, to meet us at the arrivals gate and whisk you into the city!
• Manu Service Prestige – More Information & Booking…
Fave Day Trips From Paris
Things to Do in Paris November 2015
Small-Group Day Trip to Versailles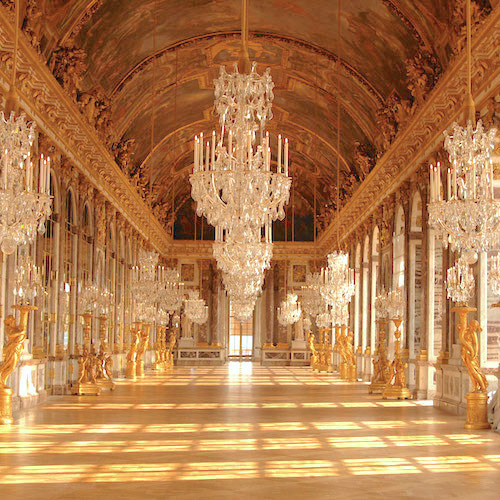 Instead of worrying about trains, maps, ticket lines, and guide books, why not go the royal route with a private van and a guide to add illuminating details and make the past come alive with stories of palace life. This activity includes everything — transportation, tickets, and a choice of a half-day or full-day tour with lunch.
• Small-Group Day Trip to Versailles – Complete Information & Booking…
Helicopter Tour to Versailles – NEW!
Book before December 31 and save 40%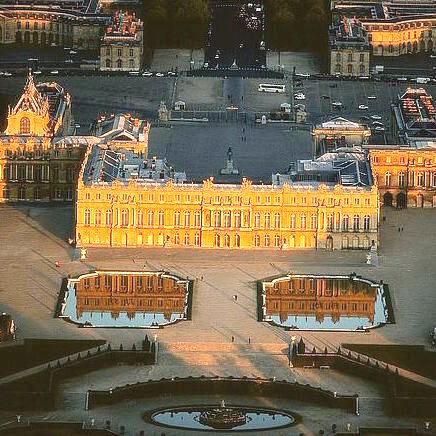 To really feel like royalty opt for this memorable helicopter ride out to Versailles. Soar over Paris and the grounds of Versailles to take in the incredible view, then land for a glass of bubbly, a few photos and a brief history of the chateau. On the return flight get a bird's-eye view of the best of Paris — Trocadero, Montparnasse, La Defense and the Eiffel Tower. Take to the skies on either a morning, afternoon or evening private Paris helicopter tour.
• Helicopter Tour to Versailles – Information & Booking…
Wine-Tasting Trip to the Champagne Region
With Paris Hotel Pickup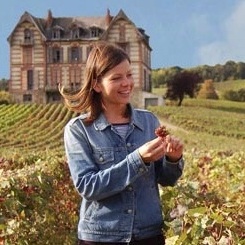 Pop! That's one of our favorite sounds and it can only be made by opening a bottle of real champagne. Only an hour from Paris, you can visit the Grand Maisons de Champagne to hear plenty of popping! Your private driver picks you up at your Paris address and whisks you off to Epernay and Reims, through rolling hills and world-class vineyards. You can taste the Grands Crus as well as bubbly from small family producers. Mondays & Thursdays.
• Wine-Tasting Trip to the Champagne Region – Details & Booking…
• Monday, Wednesday, Friday – Booking Information…
Visit the Chateaux of the Loire Valley
A Paris Insiders Guide Favourite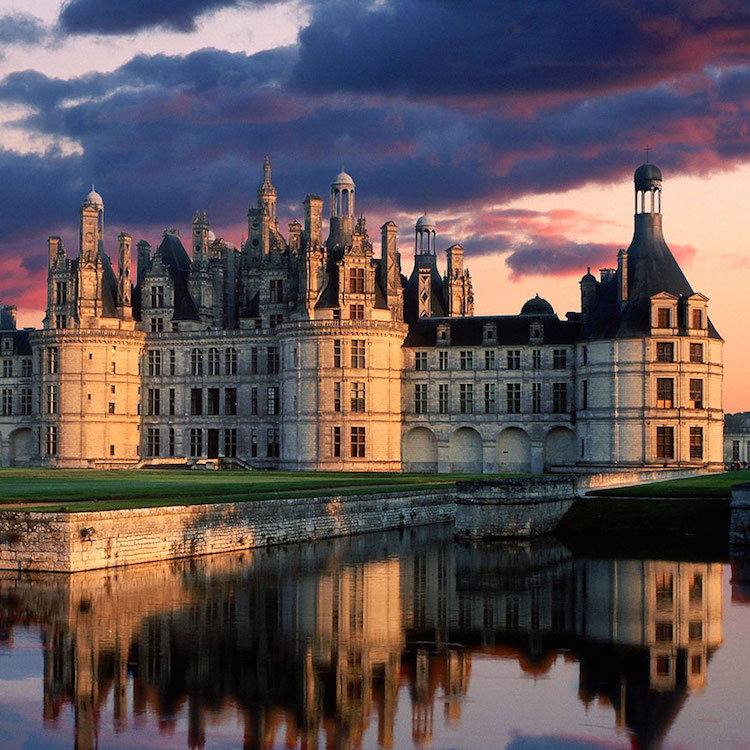 Perhaps the most famous area of France outside of Paris is the Loire Valley with its magnificent castles. The best way to visit this Valley of 1000 Castles is on a tour with an expert guide — an easy day trip from Paris. You are guided through three of the most spectacular chateaux in the region — Chateau Amboise, Chateau Chenonceau and the amazing Chateau Chambord.
• Chateaux of the Loire Valley – Complete Details…
D-Day Tour – Remembering WWII
Although it took the Allied Forces 70 days to get from the shore to liberate Paris, it will only take you a few hours to get from Paris to the historic D-Day beaches of Normandy. Perhaps the most important battle site of World War II, the landing beaches still evoke powerful memories and emotions. Visit the most important sites on a day trip from Paris that returns you to Paris the same day.
• Historic D-Day Tours – Complete Information…
Essential Day Trips from Paris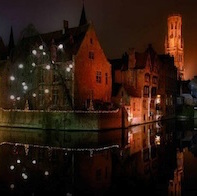 We've only had room for a few of the most popular day trips from Paris. There are so many things to see from Paris just outside the city gates that we've written about them in many articles. So, to read our reviews and recommendations on even more day trips, click on the link below.
• Essential Day Trips from Paris – Our Recommendations…
Paris Pass Discounts – Exclusive to You!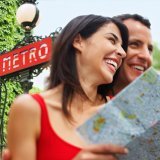 The Paris Pass saves you a lot of money and time, getting you inside almost all the museums for free (and as many times as you want) and giving you unlimited rides on the Metro.
Paris Pass is offering a special discount, exclusively for our readers, but only for a limited time. Be sure to use this discount code – INGUIDE10.
With this special offer you will save an additional 10% on all 4-day and 6-day Paris Passes. What used to be just a good deal is now a great deal. And, since the clock doesn't start ticking on the Paris Pass until you first use it, you can buy it way in advance.
Classical Music, Opera & Ballet
Things to Do in Paris November 2015
Concerts at La Sainte Chapelle + Champagne
A Paris Insiders Guide Favourite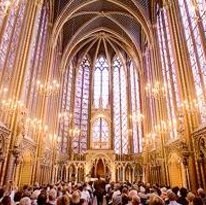 See the restored and sparkling rose stained-glass wall (it took 7 years and cost €9.5 million). The entire glass wall was dismantled piece by piece and cleaned with lasers. Experience favorite classical works performed by talented solists and ensembles in this spectacular example of French Gothic architecture. To enjoy a glass of champagne before or after the concert at a local brasserie, choose "VIP + Champagne" or "A + Champagne" when booking.
• Concerts at La Sainte Chapelle in November 2015 – The Complete List…
Concerts at La Madeleine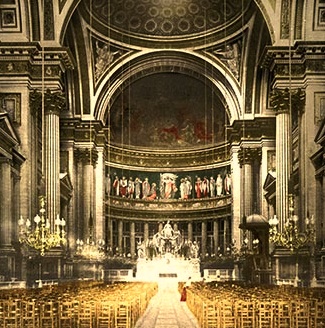 Experience classical music in this famous Parisian neo-classical church. Outside, Église de la Madeleine features 52 Corinthian columns, each 20 meters high. Inside, there's the historic pipe organ, built in 1846 and still used today for concerts today.
• Vivaldi's Four Seasons – November 1, 9, 13, 14 – Information & Tickets…
• Mozart's Requiem – November 28 – Information & Tickets…
• Église de la Madeleine – Complete List of Concerts, November 2105…
Concerts at Saint-Ephrem
Set in the heart of the city in the Latin Quarter, Saint-Ephrem garners postive reviews as an ideal venue for classical music. Located near the Sorbonne, the church is classified as a historic building — monument historique.
Other Recommended Classical Music Concerts
Anne Teresa de Keersmaeker – Paris Ballet
Belgian choreographer Anne Teresa de Keersmaeker has been a leading figure in modern dance with her influence extending as far as Beyoncé! Here's your chance to see a compilation of de Keersmaeker best works covering a decade from 1986 to 1995. See her compelling modern dance performed with music by classical composers — Schonberg, Bartok & Beethoven.
• Palais Garnier – October 22 to November 8
• Anne Teresa de Keersmaeker Ballets – Reserve Your Seats…
Nureyev's La Bayadère – Paris Ballet
Once upon a time there was a French choreographer named Marius Pepita who churned out hits for the Kirov Ballet like Sleeping Beauty & Swan Lake. In 1877 he also produced La Bayadère, an exotic ballet set in mythical India. Although popular, the ballet remained unknown outside Russia until 1961 when a young Rudolf Nureyev stunned Paris audiences with his performance. Then, in the last year of his life, Nureyev produced a new version of the work in Paris. Here's your chance to see his masterwork!
• Palais Garnier – November 17 to December 31
• Nureyev's La Bayadère – Buy Your Tickets…
L'Elisir d'Amore – Paris Opera
This Italian classic two-act opera was first performed in Milan in 1832. Written by Donizetti, it it one of his most often performed libretto. Why? We guess it's because everyone loves comedy. This melodramma giocoso (comic opera) follows the tale of a poor peasant Nemorino, in love with a beautiful landowner Adina, who torments him with her indifference.
Moses und Aron – Paris Opera
This 3-act opera was written by Arnold Schöneberg, the Jewish composer who rose to fame with his Book of Exodus. Although he converted to Protestantism, Schöneberg eventually returned to his Jewish roots. This philosophic opera centers on the two brothers, Moses and Aaron, one representing radicalism and the other compromise. Performed in German, with English and French surtitles.
• Opera Bastille – November 3, 6, 9
• Moses und Aron – Obtain Tickets Online…
Le Chateau de Barbe-Bleue & La Voix Humaine
Composer Béla Bartók, inspired by fellow Hungarian poet Béla Balázs, wrote this one-act opera that was first performed in Budapest in 1918. Combine Bluebeard's Castle with a performance of Jean Cocteau's La Voix Humaine, a one-act lyrical libretto, and you have a stellar evening with the Paris Opera Company.
• Palais Garnier
• November 23, 29, 29. December 4, 6, 8, 10, 12.
• Le Chateau de Barbe-Bleue & La Voix Humaine – Information & Tickets…
Music Performances at Salle Gaveau
Once upon a time there was a Parisian piano maker by the name of Joseph Gaveau. He did so well in business that he decided to build a 1,020-seat concert hall in 1905. The concert hall is found in the heart of Paris, in the 8th Arrondissement), and is still an active venue for classical and jazz concerts. In November 2015 there are five wonderful performances — you should try to take in at least one.
The Top Food & Wine Activities
Things to Do in Paris November 2015
Gourmet Walking Tour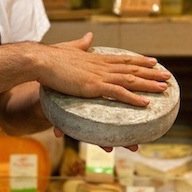 There's really no place other than Paris where so much good food is crammed into such a small space. On this gourmet walking tour a experienced guide takes you to a lot of different food markets in the space of just a few hours. In the morning you explore the Latin Quarter markets and food shops, or, if you opt for the afternoon tour, you'll learn all about the foods of Montmartre.
• Gourmet Walking Tour in Paris – Info & Booking…
Don Juan II Gourmet Dinner Cruise
A Paris Insiders Guide Readers' Favourite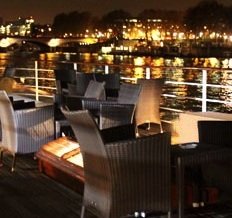 Drop this casually into a conversation with friends — "Oh, while we're in Paris we're going to have a three-course gourmet meal on a private yacht while cruising past the lights of the city."
Step out at night for a three-hour nighttime cruise for a special, romantic way to combine fine dining and a tour of Paris. This epicurean activity is arranged by our Paris Concierge, so you know it's going to be great.
• Gourmet Dinner Cruise – Inquiry Form & More Info…
Wine Tasting in the Heart of Paris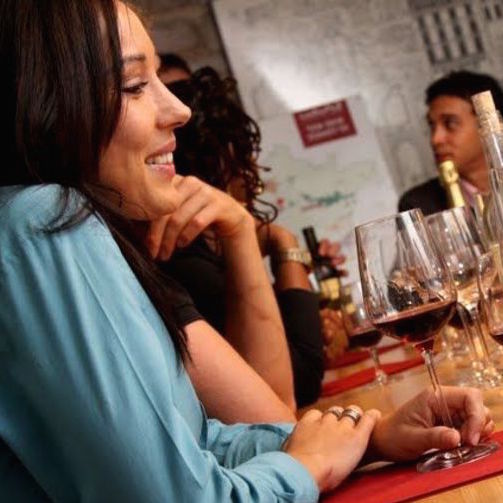 Under the guidance of a professional French sommelier (who speaks English) spend a fun afternoon in an informal wine tasting. This covers a lot of wine territory an hour or two, covering the important wines and regions of France. There's an extensive flight of wines — from Alsace, Champagne, Bordeaux, Burgundy and the Rhone.
• Wine Tasting in the Heart of Paris – Learn More…
• Wine Tasting with Cheese & Charcuterie Lunch – Have Even More Fun…
Chocolate & Pastry Walking Tour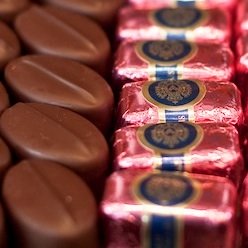 Paris, chocolate and pastries. Hmmm, could those be three of our favorite things? Just like our readers we love this guided walking tour concentrating on Paris dessert specialities, including desserts from the regions of France. There's plenty of sampling of course!
• Chocolate & Pastry Walking Tour – Complete Information…
Private Tours of The Paris Food Scene
A Paris Insiders Guide Favourite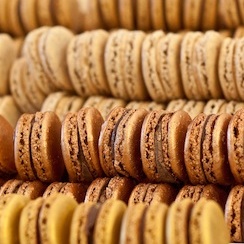 Private food tours give you a real insight into the city's food culture and a chance to design a tour that suits your interests. Our Paris Concierge has created cooking classes, market tours, wine tastings and chocolate walks to give you and your group a hands-on gourmet experience. If want a truly special food activity in Paris, try one of these.
• Private Food Tours – Read All About Them…
The Best Events in Paris
Things to Do in Paris November 2015
Bastille Modern Art Fair
Over 500 artists will gather for the annual Grand Marché d'Art Contemporain (modern art show). Browse the extensive art collection but don't expect art bargains, this is a serious art show. Don't worry: even if you're not an art collector, you'll enjoy the artistic atmosphere.
• Place de la Bastille 75012
• October 29 to November 2
• Website…
Armistice Day, November 11
Armistice Day in Paris is remembered with a military parade followed by the President of France laying wreaths during a ceremony at the Tomb of the Unknown Soldier under the Arc de Triomphe.
• Arc de Triomphe, Place Charles de Gaulle
• November 11
• 11:00 am: wreath-laying ceremony
• 9:00 pm: Vigil Ceremony
November is Photography Month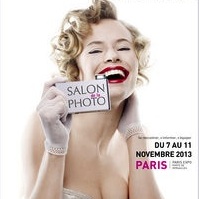 La Maison Européenne de la Photographie (MEP) and other venues throughout Paris dedicate the month to exhibiting works from around the world. The Paris International Photo Fair, the central event, is held in mid-November at the Carrousel de Louvre. It's a great time to be in Paris.
• La Maison Européenne de la Photographie
• MEP Website…
Salon de la Photo
Also in November is the giant trade show at the Paris Expo, out at Porte de Versailles, where you'll have a chance to see all the all the latest in international photography, equipment and other displays. It's a world photo gala!
• Paris Expo, Pavilion 4), 1 place de la Porte de Versailles 75015
• November 5 to 9
• Website…
New Exhibits at the Museums
Things to Do in Paris November 2015
Who's Afraid of Women Photographers?
This stellar exhibition explores the impact that women photographers made in photography from its invention in 1839 up to 1945. See rare works produced by these women in the burgeoning years of photography. The exhibit offers a rare view into works of women photographers from around the globe. Part of the exhibit is at L'Orangerie, in the Tuileries, the other part is at Musée d'Orsay.
• Ends January 24, 2016.
• Website…
Splendours & Miseries – Prostitution in France (1850 –1910)
This is the first exhibit that focuses on the role that prostitution played in works by Manet, Degas, Toulouse-Lautrec, Munch and other important modern painters who were fascinated by brothels and prostitutes.
• Musée d'Orsay. Ends January 2016
• Website…
Pablo Picasso & the Modern Masters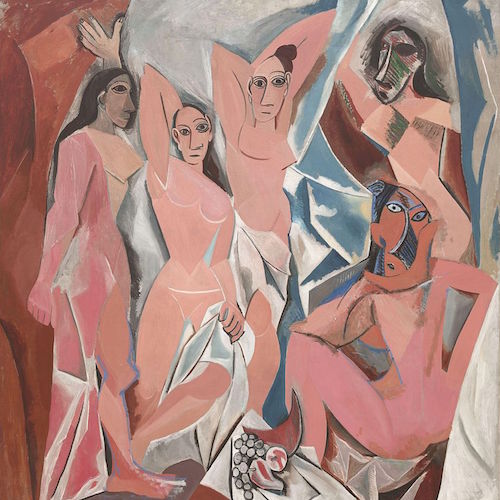 In this one-of-kind exhibit, Picasso's Les Demoiselles d'Avignon and Guernica will make a rare appearance together. They are display along with works by David Hockney, Jasper Johns, Roy Lichtenstein, Martin Kippenberger, Andy Warhol, Jean-Michel Basquiat and Jeff Koons. You don't want to miss the chance to see the Picassos.
• Grand Palais – Ends February 29, 2016
• Website…