More Than 45 Great Things To Do In Paris – May 2016
We love May in Paris. It feels like it's the City of Eternal Spring. Walking almost anywhere in the city is a delight. Cultural events are in full swing this month with classical music concerts at Notre Dame; La Traviata & Rigoletto at Paris Opera Bastille; and the ever-popular romantic ballet, Giselle, at the glorious Palais Garnier.
With warmer weather we recommend you to book a day trip to Versailles, Giverny and or Normandy. And don't forget to make time for a nighttime dinner cruise down the most romantic river in the world.. One more thing — for readers of Paris Insiders Guide (that's you!) the Paris Pass is offering a 10% discount when you use Paris Insiders Exclusive Discount Code: INGUIDE10.
Most Popular Activities
Things to Do in Paris May 2016
Why Stand in Line at at the Eiffel Tower?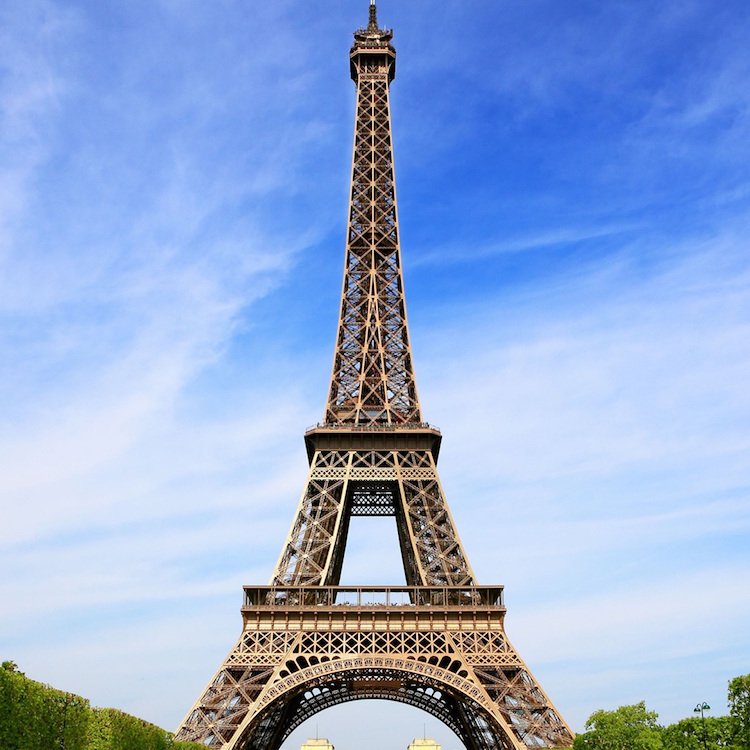 The lines at the Eiffel Tower are always long, and that's particularly true during the lovely days of May. Since we know you don't want to spend your valuable time in Paris standing in line, we strongly recommend you sign up for a tour that lets you bypass the ticket lines. Click to check availability on readers' favorite Eiffel Tower tours.
Night Bike Tour & Seine River Cruise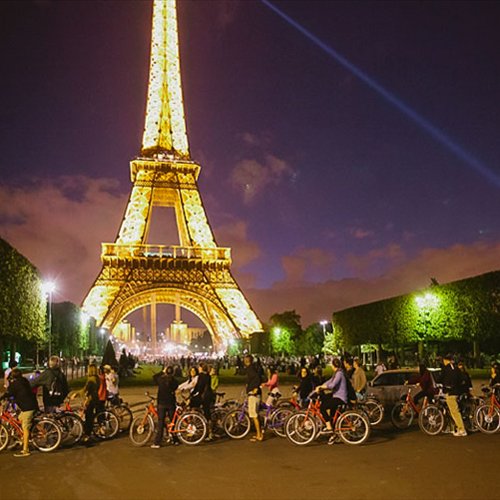 May is a great month for a guided cycling tour around the city's most famous monuments and landmarks. Cruise around the ancient and modern streets of the city as you visit the Louvre, the Eiffel Tower, and glide down the Champs Elysées. Then you hop on a river boat for a nighttime cruise on the Seine.
You Might Also Like
River Cruise + Illuminations Tour + Dinner on Champs Elysées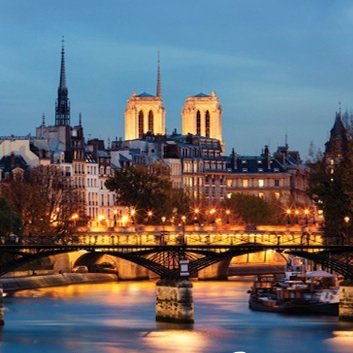 Think that's a lot to fit into one evening? So do we, but in a good way! Cruise the Seine as the lights of Paris drift by, then take a nighttime tour of the rest of the city. After you have these two good doses of sightseeing, it's over the the famous Champs Elysées for a magical 3-course meal…with wine, of course.
Or…Paris Seine River Cruise with Brunch
Dinner Cruise with Live Music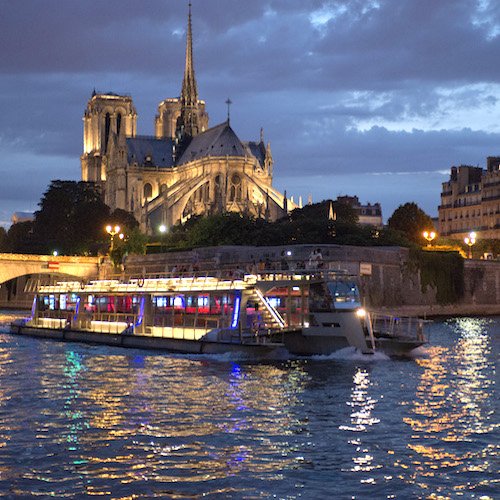 Combine a glamorous dinner in Paris with sights of the city's must-see attractions on this 3-hour evening sightseeing cruise aboard one of the classy Bateaux Parisiens boats. As you dine, the band entertains you with live music while you take in the lights. We recommend the Service Elégance option that includes champagne and wine.
Cabaret at the Moulin Rouge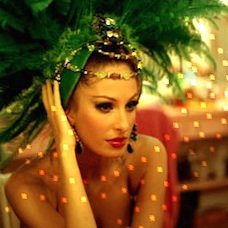 Here's your chance to see the world's most famous cabaret show — you'll find out why it's the number-one rated cabaret in Europe. Moulin Rouge regularly sells out weeks in advance, so book ahead of time to avoid disappointment.
Better yet, add transportation to and from your hotel. It's the easy way to go — no need to figure out how to get there on the Metro or what to do when you're ready to leave.
• Moulin Rouge with Hotel Pickup…
Evening in Paris – Eiffel Tower, Moulin Rouge & Seine River Cruise
Insiders Travelers' Favourite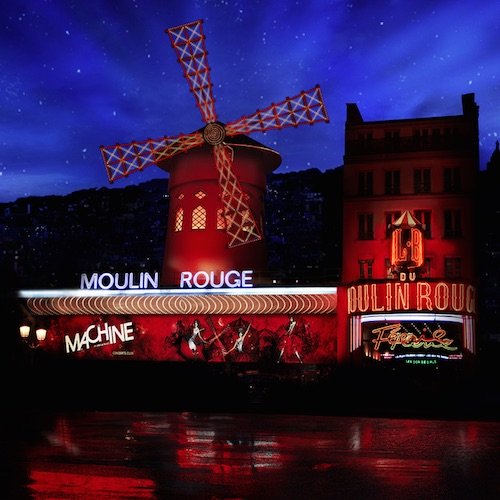 Experience the best of Paris in one fun-filled evening. Before your cruise you take time for a leisurely dinner on the Eiffel Tower at Restaurant 58 with its spectacular views of the city. Then, after the cruise, you're whisked to Montmartre for a cabaret show (complete with champagne) at the famous Moulin Rouge. Everything's been arranged for you, just sit back and enjoy.
Skip the Lines at the Louvre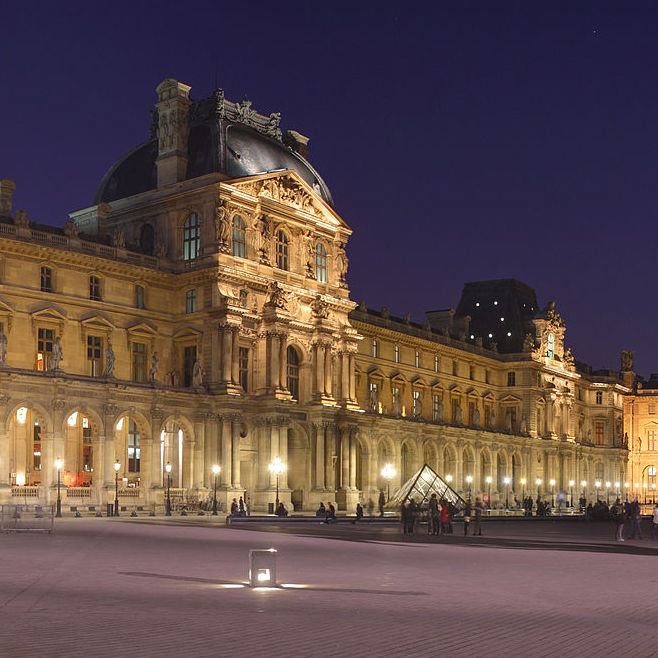 With over 9 millions visitors a year, the Louvre Art Museum is another über-popular site in Paris, which again means long, long lines. Another great Insiders Tip is to book a guided tour of the museum, which leads you past the lines and right to the most famous works of art, also allowing you plenty of time to wander. Another tip — these tours sell out, so be sure to book early.

Evening Tour Of The Louvre + Wine Tasting
Better yet, go for our personal favorite. This full evening activity combines three of our top activities — being in Paris, viewing world-famous art with a guide who can explain it all, and wine tasting with an expert sommelier in the most popular wine cellar in Paris. You also get to skip the lines at the Louvre!
→ Reserve Now…
Ghosts, Mysteries and Legends Night Walking Tour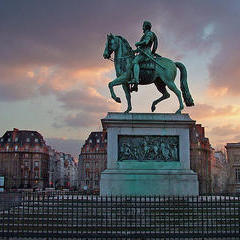 On a warm evening in May take a tour of the dark side of the City of Light. Our readers have loved this walking adventure with an informative guide exploring the winding streets and hidden alleys of the city with over 2,000 years of history. That's plenty of time for lots of legends and stories to arise — about ghosts, the Black Plagues, the wars, and the unexplained.
Paris-in-One-Day Sightseeing Tour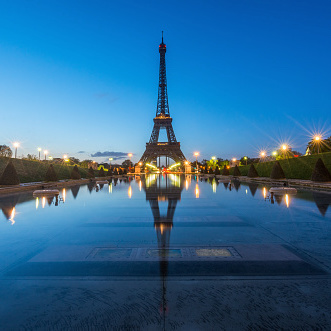 Make every minute count. This tour plays out like a lovely orchestrated piece of music. Highlights of the Louvre museum — check. Seine River cruise — check. Eiffel Tower lunch — check. The finalé is a skip-the-line visit to the 850 year-year-old Notre Dame Cathedral on the picturesque Île de la Cité in the heart of Paris. Everything is included, from entrance fees, lunch, to Seine river cruise.
The Marais + Skip-the-Line at the Picasso Museum – New!
Explore the historic Marais, then get skip-the-line entry to the Picasso Museum. Amble the cobbled streets, stroll over to Place des Voges, one of the oldest and prettiest squares in Paris. Then head to the Picasso Museum where your entry ticket awaits. Tuesdays & Saturdays.
• Also…Marais Walking Tour with Cheese & Wine Tasting – Book Now…
Airport Transfers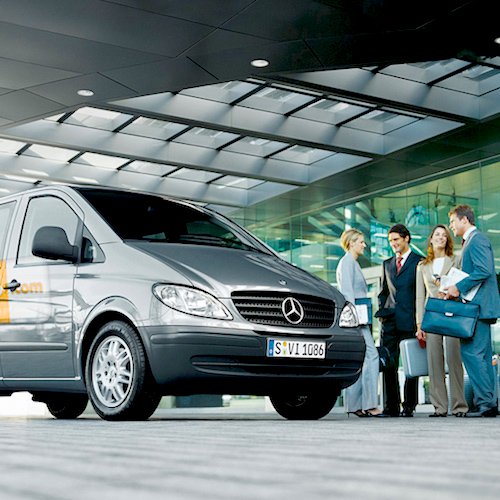 Before we get to our recommended day trips, here is our best Insiders secret — pre-arranging transfer from the airport. We find it's comforting to be prepared and to know what's going to happen when you arrive. Readers like these affordable shuttle van services that takes you right to your hotel and pick you up when you're ready to leave. It's convenient and cheaper than a taxi.
Manu Prestige VIP Private Service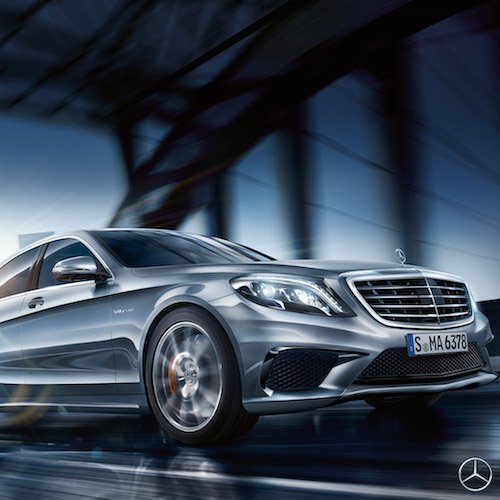 But this is our very best tip — arrange to ride into Paris in a luxurious private car. We value the comfort of having our Paris pal and professional driver, Manu, meet us at the arrivals gate to whisk us into the city in his Mercedes S-Class. Really, it's the only way to do it!
Fave Day Trips From Paris
Things to Do in Paris May 2016
Best of Versailles with Skip-the-Line Access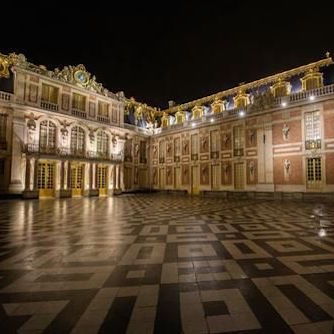 Versailles is a symbol both of grandeur and of royal decadence — the chateaux and gardens are don't-miss destinations when you're in Paris. They are so close that it's an easy day trip. Instead of worrying about trains, maps and guidebooks, we recommend you go the royal route. Book a private van with a driver/guide to make the past come alive. Includes transportation to and from your hotel.

Other Ways to Visit Versailles
VIP VERSAILLES WITH PRIORITY ENTRANCE & ACCESS TO RESTRICTED AREAS
See the behind-the-scenes areas at Versailles that most tourists never visit.
VIP Versailles – Book Your Spot…
The D-Day Beaches of Normandy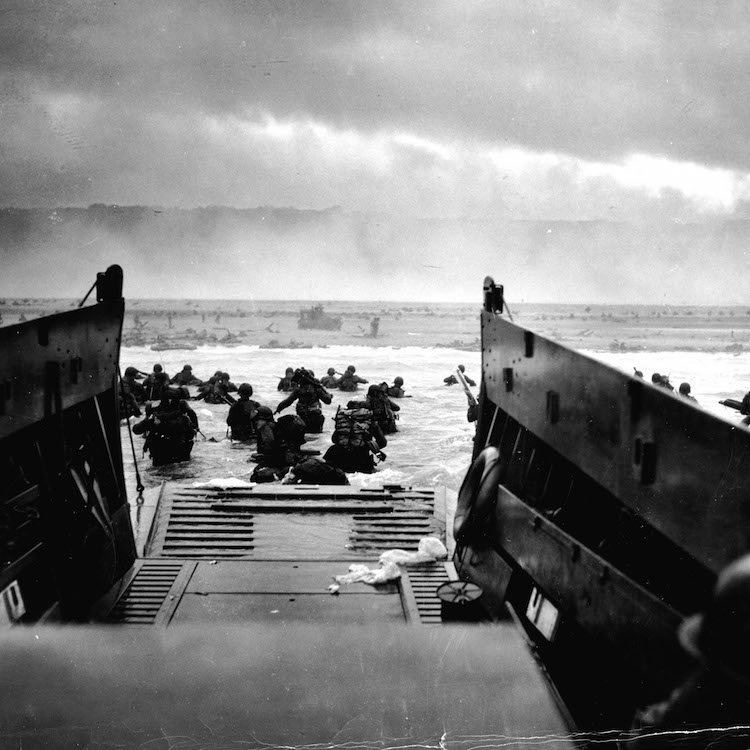 72 summers have passed since the Allied Forces arrived onto the D-Day beaches of Normandy. Starting out from Paris, spend the day exploring the beaches, monuments and museums that mark the beginning of the end of World War II. Choose the small group option (8 person max.) and you will be picked up at your Paris hotel and delivered back at the end of the day.

World War I Somme Battlefields – Day Trip from Paris
Visit important battlefields in France from the bloody conflict that was World War I.
• WWI Somme Battlefields – Check Availability…
Loire Valley Chateaux + Loire Valley Wines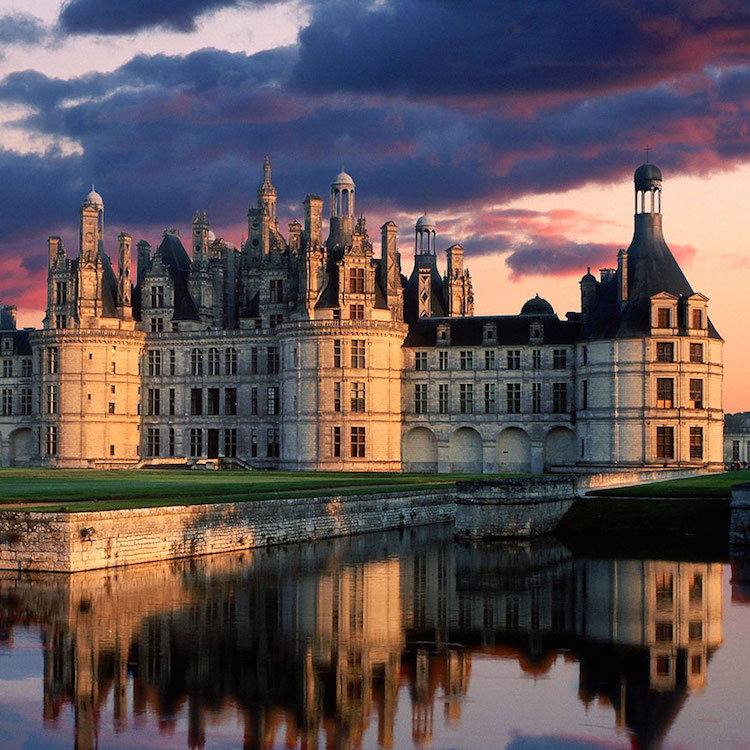 The beautiful Renaissance valley is known for more that just its famous chateaux. The Loire Valley also produces world-renowned wines. This tour gets you guided tours into the 3 most famous castles. It also includes a guided wine tasting of the best varietals from the region — that all happens during a bountiful French lunch. It's like two trips in one glorious day! Did we mention you also get to skip the lines at the castles?

Chateaux of the Loire Valley – Day Tour
If you're more interested in the chateaux themselves, we recommend this activity.
• Chateaux of the Loire Valley Day Tour – Complete Information…
Spend a Day in the Champagne Region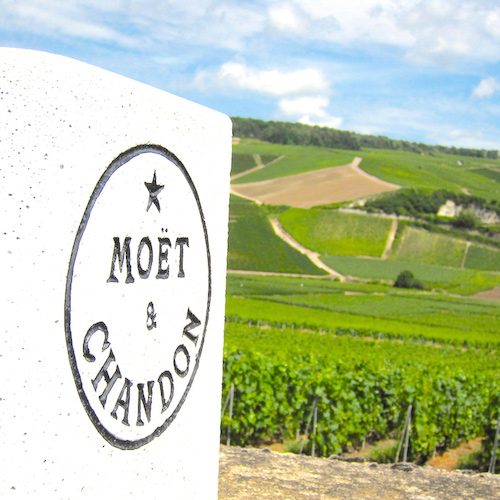 Visit the Land of Bubbly as your private driver picks you up at your Paris address and whisks you away along the route des vins. At Reims, capital of the Champagne region, you tour the historic city, and visit the famous cathedral. There's lunch, of course, plus sampling a lot of bubbly at the famous producers! Can you think of a better way to spend a day?

We Also Like —
Monet's Impressionist Gardens at Giverny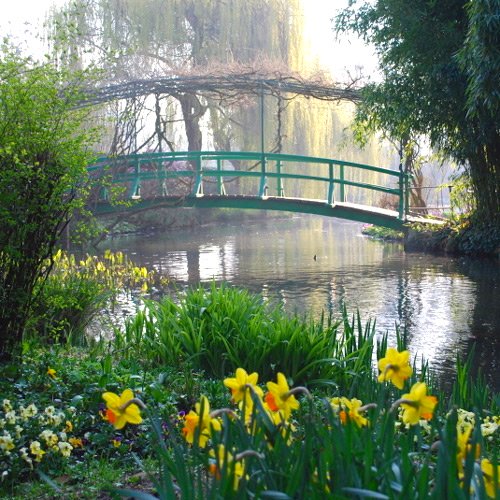 In May the luscious gardens of Giverny are at their peak of perfection and ready for you to explore. Claude Monet created the gardens specifically for his art and for 43 years, he used them as his inspiration. When you arrive you will see his Impressionist world blossom in front of your eyes. The trip is an easy one. You are picked up at your Paris address, driven through the pastoral countryside with plenty of time to visit Monet's pink mansion, rambling gardens and the famous Japanese bridge.

We Also Like —
Essential Day Trips from Paris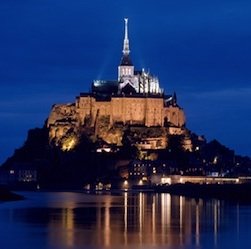 There's so much you can see from Paris in one day, and these suggestions are just the beginning. To learn more, read our complete guide to historic Mont-Saint-Michel, to the World War I battlefields, Disneyland Paris, and even London!
• Private Day Trips in France – Read Our Reviews…
• Go Deeper into France – More Private Day Tours from Paris…
Paris Pass Discounts – Exclusive to You!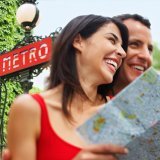 What we like about the Paris Pass is that it saves money & time. You get into the museums for free and ride the Metro for free. But the big advantage is that you get to bypass the ticket lines. If you've ever stood in line for hours at the Louvre or d'Orsay, you'll appreciate how nice it would be to just walk up to the door and show your Paris Pass
Now, we're able to offer a special discount, exclusively for our readers, that gives you an additional 10% on all 4-day and 6-day passes. What used to be just a good deal is now a great deal. And, since the clock doesn't start ticking on the Paris Pass until you first use it, you can buy it up to a year in advance. Be sure to use the discount code: INGUIDE10.
Classical Music, Opera & Ballet
Things to Do in Paris May 2016
The Best of Classical Music in Paris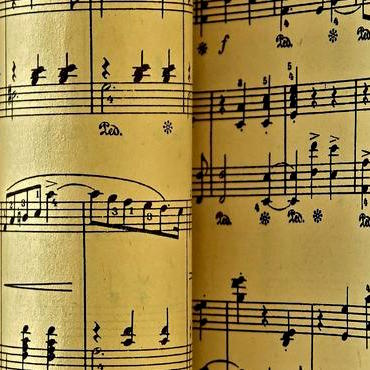 This month is a great time to be in Paris to take in a concert at one of the many gorgeous churches and cathedrals that span the city landscape. Choose from concerts performed at La Sainte Chapelle, Notre Dame, Saint Ephrem, Saint Germain des Prés, or ballets and opera at Palais Garnier and Opera Bastille.
Concerts at La Sainte Chapelle
A Paris Insiders Guide Favourite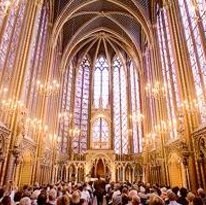 Now that the warm weather has returned so have classical music concerts at the acoustically-perfect La Sainte Chapelle, the 13th-century gem of a church on Île de la Cité. There's good reason this is travelers' favourite venue for music in Paris. Sitting among the amazing stain glass surrounded by the music of Vivaldi, Pachelbel and Albinoni is an opportunity not to be missed. Highly recommended.

La Sainte Chapelle Featured Concerts in May
A LITTLE NIGHT MUSIC – MOZART, SCHUBERT & PACHELBEL
May 2, 4 & 6
→ Reserve Your Tickets…
BACH SUITES FOR VIOLONCELLO SOLO
May 2 & 8
→ Reserve Your Tickets…
VIVALDI'S FOUR SEASONS
May 3, 5, 7, & 8
→ Reserve Your Tickets…
BACH'S GOLDBERG VARIATIONS
MAY 4 & 6
→ Reserve Your Tickets…
BACH SUITES FOR VIOLONCELLO SOLO
May 2 & 8
→ Reserve Your Tickets…
CONCERTS WITH VIP CHAMPAGNE SERVICE
The Four Seasons by Vivaldi, Pachelbel's Canon, the Adagio by Albinoni, and others. You can choose to upgrade with VIP champagne service before or after the concert. Most Dates in May.
→ Reserve Your Tickets…
DINNER + CONCERT AT LA SAINTE CHAPELLE
Experience two quintessential Paris activities - a classical music concert at La Sainte Chapelle & a classical French meal (before or after) at a popular brasserie steps away on Île de la Cité. Most Dates in May.
→ Reserve Your Tickets…
Hear Music at Notre Dame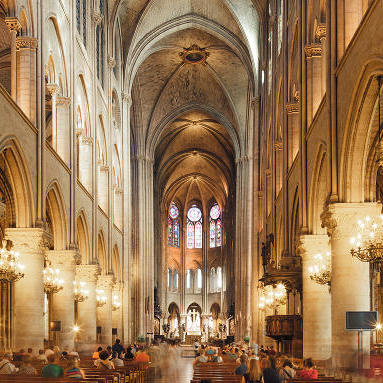 Flying buttresses, menacing gargoyles, soaring spires & the occasional hunchback, Notre Dame is also home to one of the world's largest pipe organs. A concert here will be a top highlight to your trip to Paris. Added bonus — only ticket holders are allowed into Notre Dame during the evening concerts.

Notre Dame Featured Concerts in May 2016
THE LONDON PARLIAMENT CHOIR
Be dazzled by Poulenc's Gloria, Gounod's Messe Solennelle & other sacred music. May 3.
→ Reserve Your Tickets…
THE REIGN OF THE POPES OF AVIGNON
Discover Medieval music from the period of the popes of Avignon. May 10.
→ Reserve Your Tickets…
THE BEST OF BACH, HÄNDEL, MENDELSSOHN, MONTEVERDI
Experience the grandeur of Notre-Dame without spending the day standing in line. May 16.
→ Reserve Your Tickets…
REQUIEM
John Nelson conducts the delicate and moving choral compositions of Gabriel Fauré. May 24 & 25.
→ Reserve Your Tickets…
Classical Music at St Germain des Prés
Hear Vivaldi's Four Seasons, Schubert's Ave Maria, & Pachelbel's Canon. May 5, 6 & 13
Candlelight Performances At Saint-Ephrem
Take in a candlelight performance at the historic Eglise Saint-Ephrem, set in the Latin Quarter. Hear the Russian masters performed as well as duets for piano and cello. Also at this venue in May are Bach Suites for Violoncello and his powerful Goldberg Variations.

Saint-Ephrem Featured Concerts in May
La Traviata – Paris Opera
Set in Paris of the 19th century, Verdi's masterpiece tells the tragic story of Violetta who abandons true love to save Alfredo, a nobleman from scandal. Benoît Jacquot's production returns to Paris with a stellar cast including Sonya Yoncheva. Experience Verdi's most well-known and moving arias and duets in this magical location.
• Opera Bastille — May 20, 23, 26 & 29
Rigoletto – Paris Opera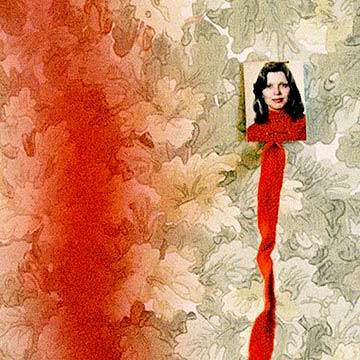 The story of Verdi's Rigoletto is packed full of drama, emotion, twists and turns. The action takes place in the gritty world of northern Italy during the 16th century in the town of Mantua. The Italian libretto has been very popular since its premiere in 1851 and is based on the play Le roi s'amuse by Victor Hugo.
• Opera Bastille — May 2, 5, 7, 10, 14, 16, 21, 27 & 30
Our Top Food & Wine Activities
Things to Do in Paris May 2016
Wine Tasting in the Heart of Paris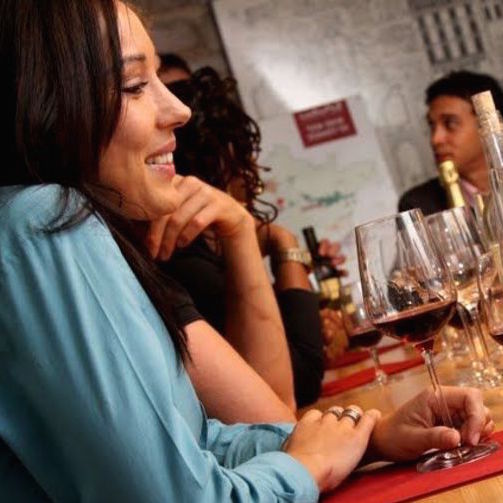 When you're in Paris take the chance to learn about the country's wine regions and taste the wines, with guidance from an expert sommelier. We particularly like the 2-hour grand cru tasting — it provides the rare opportunity to taste some of the finest wines of France. It all take splace in a charming wine cellar very near the Louvre.

More Wine tasting Events
Left Bank Gourmet French Food Walking Tour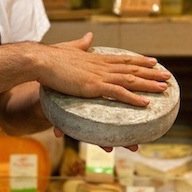 Take a walk with an expert culinary guide to learn about the foods that France is most famous for. Start at a traditional fromagerie to learn about the country's cheeses. Move on to freshly baked baguettes. The tour takes in French wine and even foie gras! And, don't worry — any calories you take in at delicious taste samplings are going to be burned off by the walk!
Chocolate & Pastry Walking Tour in Paris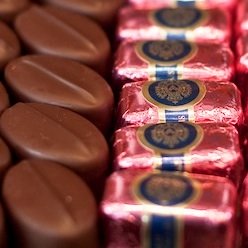 Didn't we just say that Paris and wine went together. Well, how about Paris, chocolate and pastries? Is it a wonder that we (and our readers) like this guided walking tour? It gives you a chance to get behind-the-scenes of Paris dessert specialities, along with plenty of sampling of course, including regional specialities.
Don Juan II Gourmet Dinner Cruise
A Paris Insiders Guide Readers' Favourite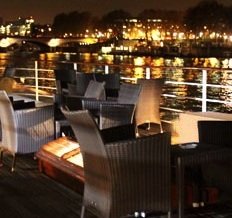 While you're imagining French food, imagine this — a three-hour cruise down the Seine in a luxury yacht while being served a three-course gourmet meal! This epicurean activity is arranged by our Paris Concierge, so you know it's going to be great. Night in the City of Lights — combine romance, fine dining, and a tour of Paris…riverside.
Small Group French Cooking Class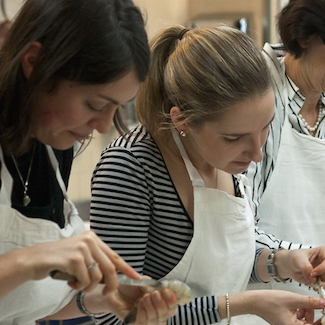 Hone your French cooking skills in small group cooking class in Paris. Sign up to join a local chef to tour a local fresh, food market then return to the Paris apartment to create a stellar three-course meal. You will prepare a delicious lunch — including entree, main course and dessert — and enjoy the fruits of your labor with a glass of wine. Class size is limited to 8.
The Best Events in Paris
Things to Do in Paris May 2016
Fête du Travail – May Day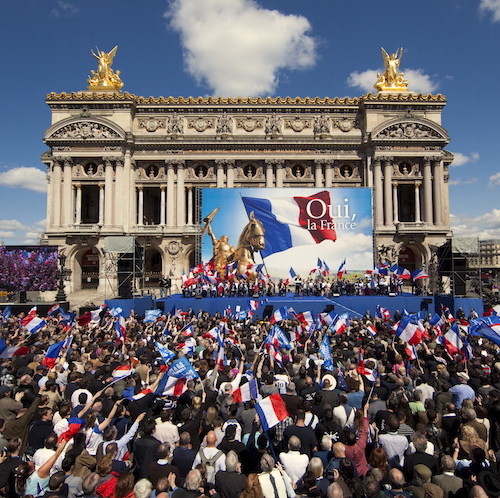 Next to Bastille Day, May Day is the most popular holidays of the year in France. Most shops and museums are closed to celebrate France's Labor Day. Be on the look-out for lily of the valley flowers which are a symbol of good luck in France. You'll see them for sale at flower vendors on nearly every street corner.
• Sunday, May 1
The French Open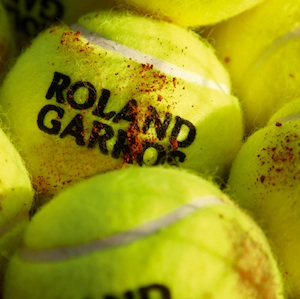 This Grand Slam tennis tournament is the only one played on red clay. The French Open starts during the last week of May at Roland Garros stadium. If you're a tennis fan, this is one of the most dramatic tournament of the year. Expect to see plenty of red clay flying.
• Website…
Foire de Paris – The Grand Paris Expo
It's the largest home show in Paris and has been for 111 years! Discover the latest French decorating trends, (who doesn't want in on that one!) More than 3,500 brands in Europe give you a chance to discover all the latest French house and home trends.
• Paris Expo, Porte de Versailles
• Ends May 8
• Website…
New Exhibits at the Museums
Things to Do in Paris May 2016
Picasso & Sculptures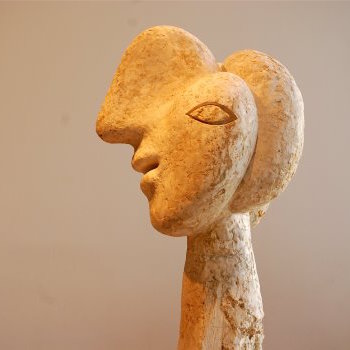 See groundbreaking sculptural works of Picasso — the Verres d'absinthe series (1914) and the original group of wood Baigneurs (1956). Examine Picasso's sculptural works along with prints, and photographic enlargements, inspired from his original sculptures.
• Ends September 18, Picasso Museum
• Museum Website…
Art & the Child – L'art et l'enfant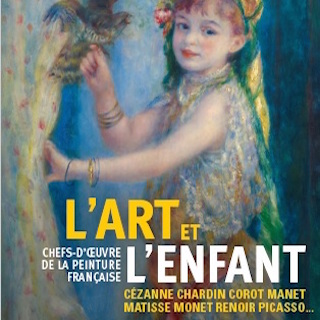 Here's your chance to see a dazzling collection of French masterpieces! A hundred works by Fragonard, Millet, Manet, Monet, Morisot, Renoir, Cezanne, Matisse & Picasso trace the evolution of the the children in art from the 15th to the 20th century.
• Musée Marmottan. Ends July 3
• Website…
Founding Myths – From Hercules to Darth Vader
This fun exhibit links ancient mythologies to modern day heros. From Jean Cocteau to Star Wars, see 70 pieces of artwork. o Discover the tales told by historical civilizations; Greek, Egyptian, and Islamic civilizations and their mythological heroes such as Gilgamesh, Orpheus, Hercules, and Icarus.
• The Louvre — Ends July 4
• Website…