Paris City Tours – See The City While Someone Else Does The Driving
If it's your first time in Paris, or if you want to see a lot in a short time, or if you simply want to sit back and let someone else do the driving, then one of these recommended guided city tours should be just the thing for you. Of course, we want you to do it in comfort — we don't want you to feel part of a herd.
That's why we only review and recommend activities that involve individual cars or small-group minivans. Jamais, never, in a large, lumbering bus (or "coach", as our cousins across the water call them). Except, of course, the immensely enjoyable, open-top hop-on buses. That's a different story! If you'd like even more special attention (and who wouldn't?), look into the private city tours we recommend.

Paris Two-Wheel Tours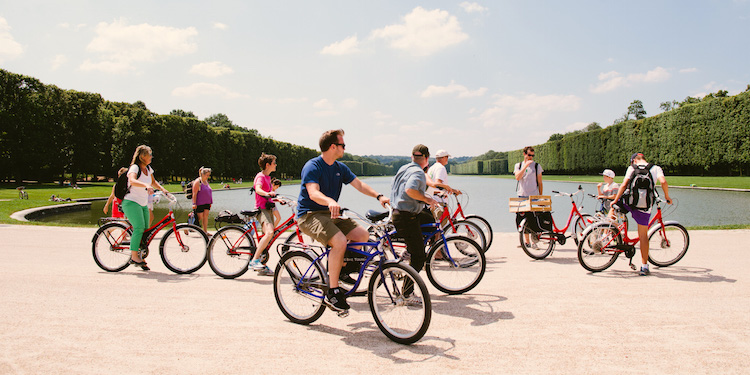 Paris is a relatively flat city (Montmartre excepted), so it's easy to peddle around, and one of the best ways to see the sights.
On a bike you feel like you're a part of the city, while getting around faster than walking — especially when you're following an expert guide who really knows the ins and outs of the city. We've collected our fave two-wheel tours, including a night bike tour of Paris that includes a Seine River Cruise. Read all about it —
Guided Tours on Wheels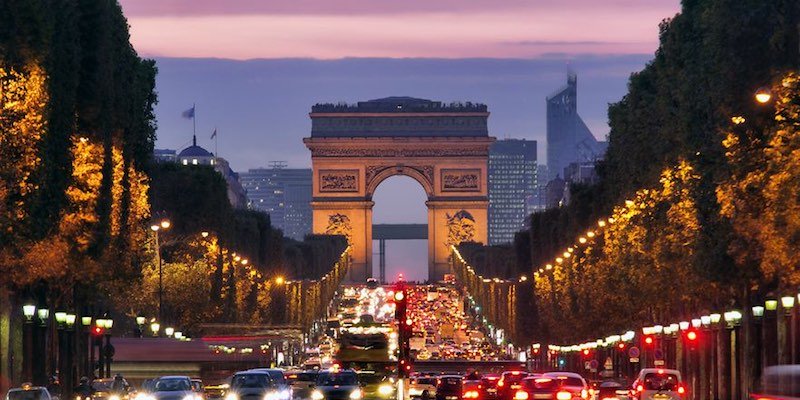 As we said, a guided tour can help you see a lot of the city in a short time — in comfort, while someone else does the driving and you can simply gawk. (One of our favourite things to do!)
We'll tell you about the half-a-dozen small-group and private tours we'd like to recommend to you. Some of them are multi-purpose, with lunch or a river cruise thrown into the mix.
Cruising In The Iconic 2CV
You'll recognize one as soon as you see it — the Citroën 2CV is the most iconic car ever produced in France. So, take the opportunity to see Paris through the windows (and the open top!) as your private driver chauffeurs you around. There's always time to stop for photos and snacks, of course.

Hop-on, Hop-off, Open-Top Buses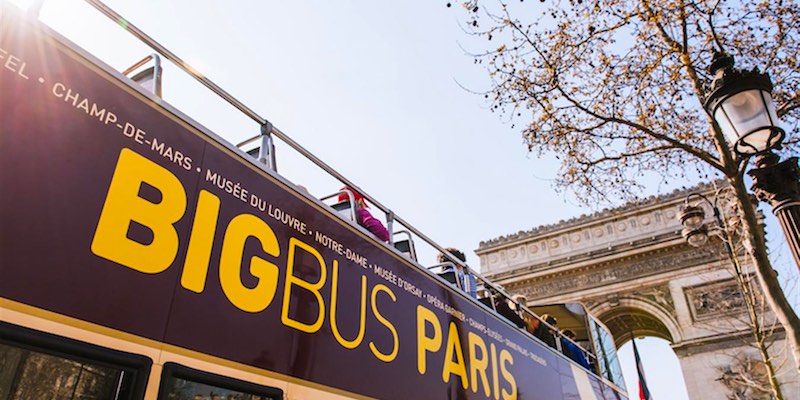 We've said it before — we don't like bus tours. But this is a whole different animal. These open-topped buses travel the most interesting routes of the city and give you a chance to quickly get an extensive overview. They're a great way to get a feeling for Paris, especially with the view available on the top deck.
The buses make many stops, allowing you to get on and off wherever and whenever you choose, setting your own itinerary.
Horse & Carriage Ride Through Paris
This is a very unique Paris activity — a ride in a horse-drawn carriage from the Eiffel Tower and Arc de Triomphe to Champs Elysées and Trocadero. The carriage travels at a slow trot while you sit back and relax. If you choose the longer ride, champagne is included. Who back home is going to believe you actually did this?