Paris at Night –
When the Romance Begins!
For our recommendations for a night on the town in the City of Lights our goal is to make sure you have the full Paris experience, not just sit in your hotel at night after eating in some random restaurant. Also, we want you to be able to relax and enjoy, not have to fret about planning, ratings and reservations. That's why we like these evenings out, everything is taken care of, all you have to do is show up.
Actually, you don't even have to do that if you choose to have your private driver pick you up at your Paris address. (Just let our Paris Concierge know, using the Inquiry Form.) The activities have been carefully selected by us and many of them are arranged by our Paris Concierge, so you know they're going to be great! Those evenings are completely flexible to meet your needs and interests.
Evening Louvre Tour + Wine Tasting – NEW!
A Paris Insiders Guide Favourite
This is a great evening out in Paris. You start with a tour of the Louvre that skips the long lineups.
For the next 2½-hours you learn all about the most important works of art in this über-famous museum. It's easy to appreciate the artworks when you have an expert guide explaining its history and meaning. But you might find viewing all those masterpieces makes you develop a thirst!
We love this limited-size tour that kicks off by skipping the lines at the Louvre, where your guide then takes you on fascinating a 2½-hour tour of the über-famous museum. You learn to appreciate the artwork so much more when you have an expert showing it to you.
So, saturated with art, your guide walks you over to a nearby wine bar, the most popular one in Paris, for a wine tasting conducted by an expert sommelier, complete with charcuterie and cheeses. Is it any wonder we love Paris?
The Grand Crus of Burgundy Wine Tasting
A Paris Insiders Guide Recommendation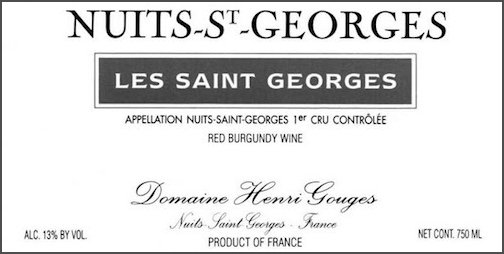 The Grand Crus — the top wines from the Burgundy region of France (Bourgogne) — are among the most famous, the most sought-after and the most expensive wines in the world.
Now, in this new wine tasting experience, we mere mortals have a chance to experience this as well on an affordable tasting of these famous wines. The 1½ hour tasting session of eight Grand Crus takes place in an old wine cellar with expert English commentary. This is arranged for you by our Paris Concierge so you also have the option to be picked up at your hotel (ask him in the form), to have dinner afterwards, and to end the evening with a cabaret at the historic Lapin Agile in Montmartre.
Dinner on the Eiffel Tower
A Paris Insiders Guide Favourite
That's right, you can have dinner on the Eiffel Tower with some of these evening packages.
On Level One of the tower, 200 feet above Paris, you dine at Alain Ducasse's La 58 Tour Eiffel. We know you're going to love the über-contemporary setting and top-notch French cuisine by this Michelin-starred chef.
And the view! Ooo, la, la. Dinner on the tower is included with this evening tour —
Dine in the Latin Quarter or Montmartre
If you're are afraid of heights (or just want another choice), we also like these options.
La Fondue. Have dinner at a Latin Quarter fondu bistro located at the foot of Rue Mouffetard, the famous market street.
There's another good dining choice, at the top of Montmartre: a 3-course dinner at La Bonne Franquette. Formerly the haunt of the likes of Vincent Van Gogh, you feel you're part of history. (Vincent loved the garden.) You arrive in Montmartre early enough to give you time to see the church of Sacre Coeur all lit up and the marvellous panoramic view over Paris (pictured).
Lapin Agile Cabaret
How about this for a great idea? End the evening at the Montmartre cabaret that was the favorite of Picasso and Modiglianii
In fact, this nightclub became famous after Picasso painted one of his most famous works there, At the Lapin Agile.
Today you have the chance to see the current show being staged at Lapin Agile. "Songs, Music, Humour, Poetry" contains old French chansons, songs by Edith Piaf, Parisian drinking songs in an ambiance typical of the Paris of the early years of the 20th century.
Night on the River Seine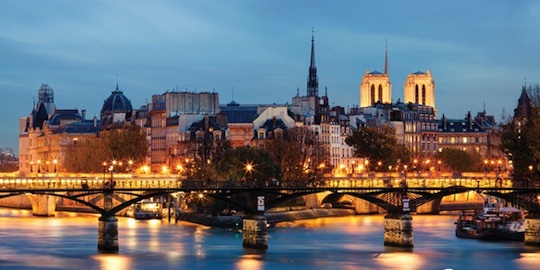 If anything, the Seine is even more romantic at night, and a nighttime cruise shows off the city like nothing else.
In our guide to Seine River cruises, we review dinner cruises, champagne cruises and cruises that combine the boat ride with dinner at the Eiffel Tower plus a show at the Moulin Rouge.
Paradis Latin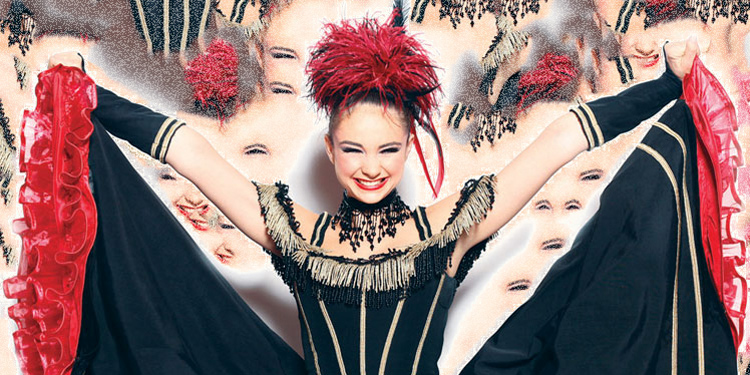 Paradis Latin can be called the oldest cabaret in Paris because it is still staged in the theater built by Gustave Eiffel in 1889, the same year he finished the Eiffel Tower.
The building is impressive and evocative of another era, and the new show at Paradis Latin, Paradis d'Amour is equally wonderful. An evening at Paradis Latin is a wonderful cap to your Paris visit.
Music at City's Oldest Jazz Club
We love this one. End the night at a jazz club on Île de la Cité, just across the river from the Notre Dame cathedral.
Many of greatest jazz players in the world have appeared here at one time or another, dating back to 1940s.
Every night there is dancing in the authentic tradition of St-Germain des Prés. You'll be reminded of the glory days of the Cotton Club and the Savoy.
Whether you are just a listener or like to dance your socks off, enjoy the exceptional atmosphere and stay as long as you like.