Easter in Paris 2017 – Flowers, Music, Chocolate & Celebration!
Church bells will be ringing, and les enfants will be searching for decorated eggs. Easter in Paris is a time of celebration for everyone. This year, Easter falls in April with Good Friday on April 14 and Easter Sunday on April 16. Given the country's love of culinary excellence, Easter focuses on traditions involving long, multi-course lunches and dinners.
Marvel at the chocolatiers and patisseries whose windows are filled with intricate, beautiful chocolate bunnies, eggs and other artful creations. Church bells are silenced on Maundy Thursday but ring out loudly on the morning of Good Friday. Neighbors will greet each other with Joyeuses Paques and good wishes for a the new Spring in Paris.

Classical Music Concerts in Historic Churches
Music at La Sainte Chapelle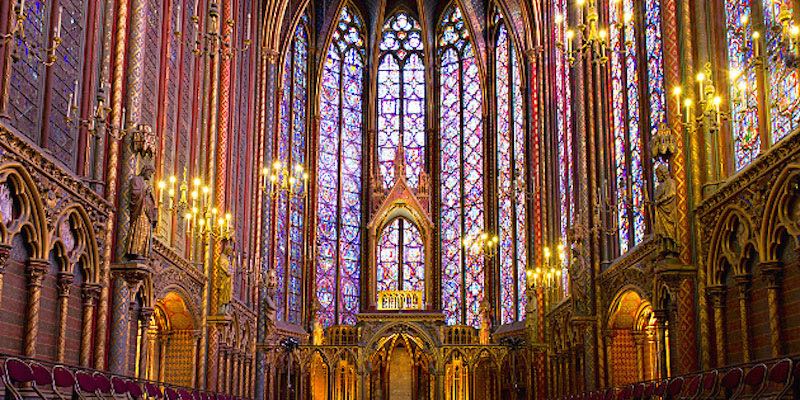 Springtime, at Easter, is when the gothic masterpiece church, La Sainte Chapelle, kicks off its new season of classical music.
Whenever there is something playing at this Île de la Cité gem you should try to get tickets. Sitting in amongst the massive, full-length stained glass windows is an experience you'll never forget — especially when great classical music pieces are being played.
Music at Notre Dame Cathedral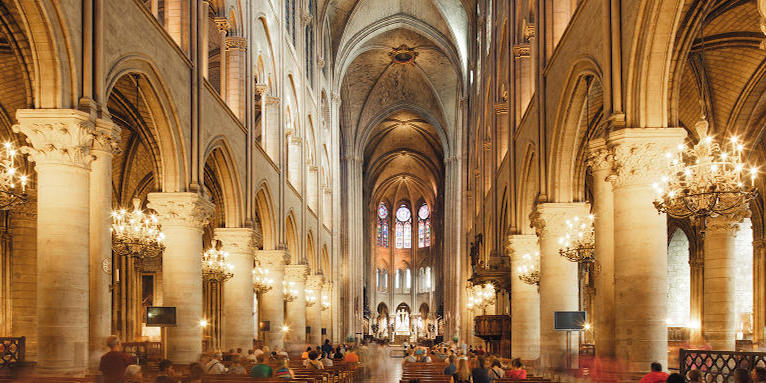 It's equally spine-tingling to attend a concert at Notre Dame, especially during the Easter celebrations!
You'll be cocooned in a thousand years of history, with light streaming in through the majestic stained glass windows. And with Easter falling in April this year, there will be even more performances to enjoy. (That's because these churches are unheated and have few concerts in the cooler months.)

Notre Dame Cathedral Special Easter Performances
RESURRECTIO: GREGORIAN CHANTS & MEDIEVAL MUSIC
Here's a chance to experience the cathedral as a music lover, not a tourist. April 11 only.
→ Reserve Your Tickets…
SACRED MUSIC PERFORMED BY YOUNG SOLOISTS & ORGANIST
Revel in the sound of the magnificent organ of Notre Dame. April 4 only.
→ Reserve Your Tickets…
Music at La Madeleine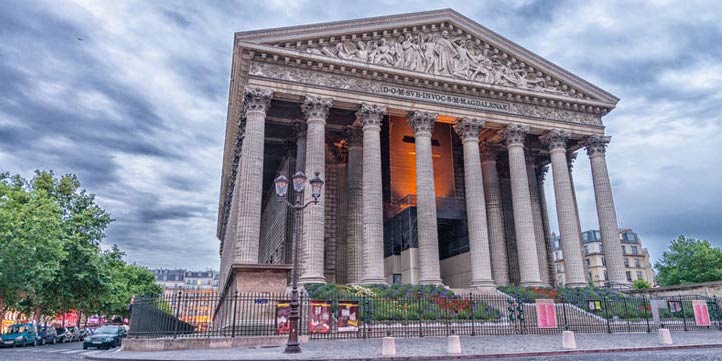 There will also be concert performances during the Easter season at this Greek-inspired church just up Rue Royale from Place de la Concorde. Napoleon had decreed that this small hill would be the site of a memorial to the soldiers of his Grande Armée. However, after Napoleon's fall, Louis XVIII dedicated the site to a church of the Madeleine.

La Madeleine Featured Concerts

Music at Eglise Saint-Roch (1st Arrondissement)

Easter in Paris 2017 – Best Things to Do
VIP Royal Tour of Versailles
Likely to Sell Out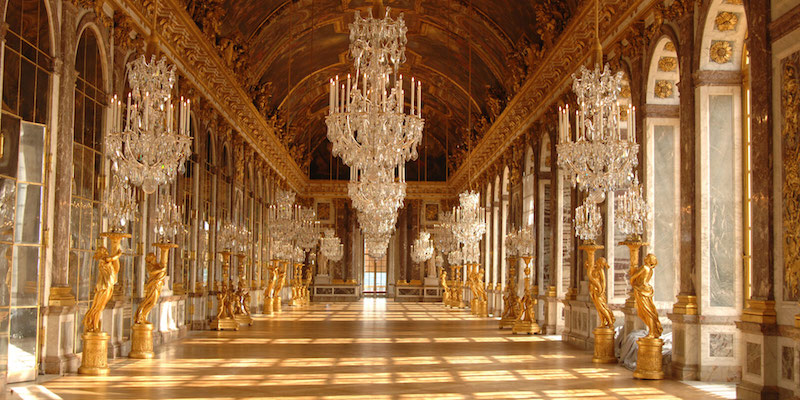 As we learned from our close personal friend, Lorde, we will never be royal. But, we can be treated like kings and queens on this special VIP tour of Versailles that get us access to the private royal chambers — the rooms of the royal family that are normally off-limits to tourists.
We love getting behind the scenes. Tour is available Easter Saturday, Easter Sunday and the following Tuesday.
Bateaux Parisiens Dinner Cruise on the Seine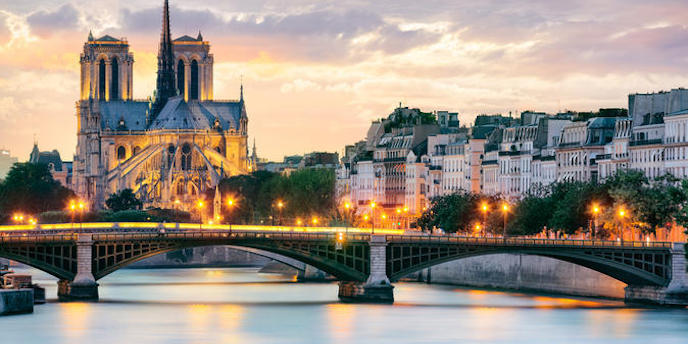 With the waves lapping softly at your boat, enjoy a classic French 3-course dinner with wine and a live music. We recommend dinner cruises as a way to combine Paris sightseeing + French cuisine + live entertainment.
The boat departs from beneath the Eiffel Tower as you set off on your voyage to see the best of the city by night — Musée d'Orsay, Notre Dame Cathedral, Place de la Concorde, the Louvre, the bridges, the islands.
Available Easter Weekend, including Easter Sunday.
Eiffel Tower + Moulin Rouge + Seine River Cruise
Available Easter Sunday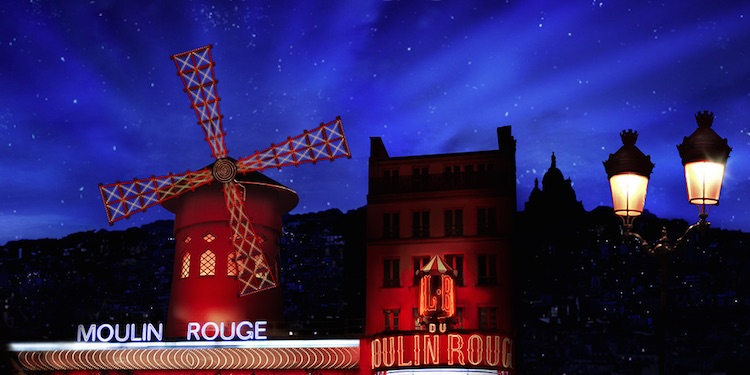 Imagine this — Easter in Paris, cruising along the city's romantic river, viewing the most iconic sights of the City of Light. Then imagine combining that with visits to two of the city's other icons — the Eiffel Tower and Moulin Rouge. That adds up to a complete night out in Paris.
You can choose to have dinner on the Eiffel Tower followed by a river cruise, or you can opt for a dinner cruise followed by a visit to the Eiffel Tower. In either case, the night is capped by a visit to the Moulin Rouge to see its famous cabaret show — with champagne, of course.
Available every day in April. Make sure to consult both options on the tour calendar — the "Seine River Cruise Option" and the "Eiffel Tower Dinner Option".
Easter Egg Hunts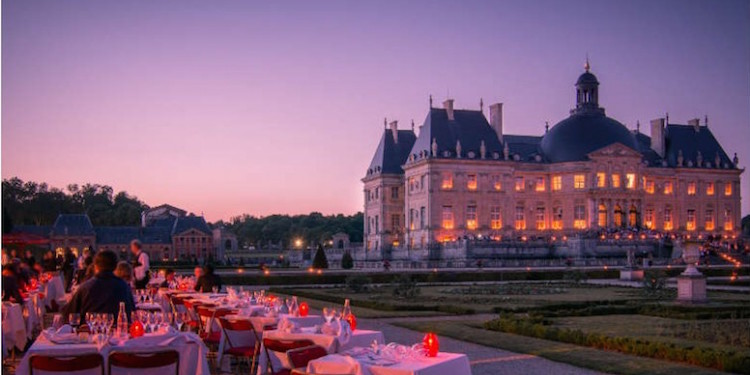 The biggest Easter egg hunt in France is held at Chateau Vaux-le-Vicomte, located about 30 miles southeast of Paris. Thousands of families will travel to this beautiful and famous chateaux to enjoy the weather and to hunt for the 85,000 eggs and beaucoup de chocolate hidden in André Le Notre's famous garden.
In addition to the gigantic egg hunt there's also Easter egg decoration workshops and other surprises scheduled for the weekend. Saturday, Easter Sunday, and Easter Monday, 10 AM to 6 PM.
Just after Easter, starting in May and running through the warm months, the chateau opens its door for candlelight dinners & tours. It's truly a magical place.
Easter Egg Hunt at the Eiffel Tower
An Easter egg hunt organized by the Secours Populaire takes place on Easter Sunday in front of the Eiffel Tower on the Champ-de-Mars from 10 AM to 5 PM. There is a small fee.

Where to Celebrate Easter Mass & Passover
Easter in Paris 2017
Notre Dame Cathedral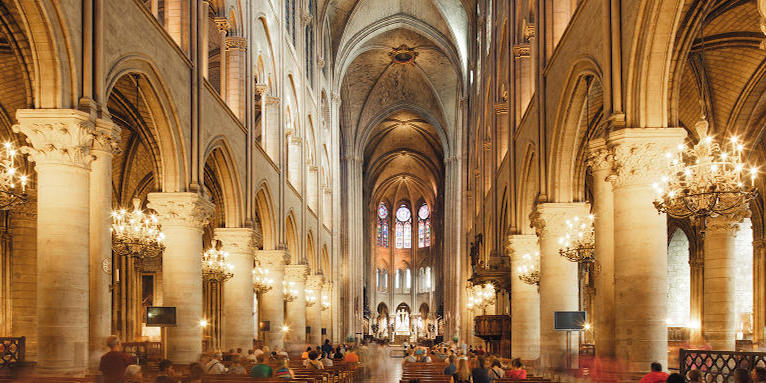 As you'd expect, with so many historic churches and cathedrals in Paris there are plenty of religious services during Easter in Paris. But if you're planning on attending, go early.
Of course, Notre Dame Cathedral is the place to be in Paris on Easter Sunday. The cathedral opens at 7:45 AM and you might want to arrive at that time to get a seat for mass. Mass begins at 8:30 AM with Gregorian Mass at 10:00 AM and International Mass at 11:30 AM.
Sacre Coeur Basilica
The world-famous snow-white basilica set on the highest point of Paris is open every day from 6:00 AM to 10:30 PM. Entrance is free. Check their calendar for services, including mass.
Sainte-Etienne-du-Mont
Instead of fighting the crowds at Notre Dame, head over to the Latin Quarter for services at this historic Catholic church, just kitty-corner from the Pantheon. The stained-glass windows date from the 16th and 17th centuries.
Place Sainte-Genevieve, 5th
Grande Synagogue de Paris
This is the largest synagogue in France. It was built in 1874 with financial support of the Rothschild family. It can seat over 1,800 people.
44, rue de la Victoire, 9th
Saint Alexandre Russian Orthodox Cathedral
Established in 1861, this was the first Orthodox church in France. Pablo Picasso and Olga Khokhlova were married here in 1918.
American Cathedral in Paris
Classified as a historic monument, the Cathedral is a a center for English-speakers in Paris.
American Church in Paris
This was the first American church established in Paris, in 1814. It's located on the left bank of the Seine between Pont d'Alma and Pont des Invalides.
Easter in Paris – Practical Information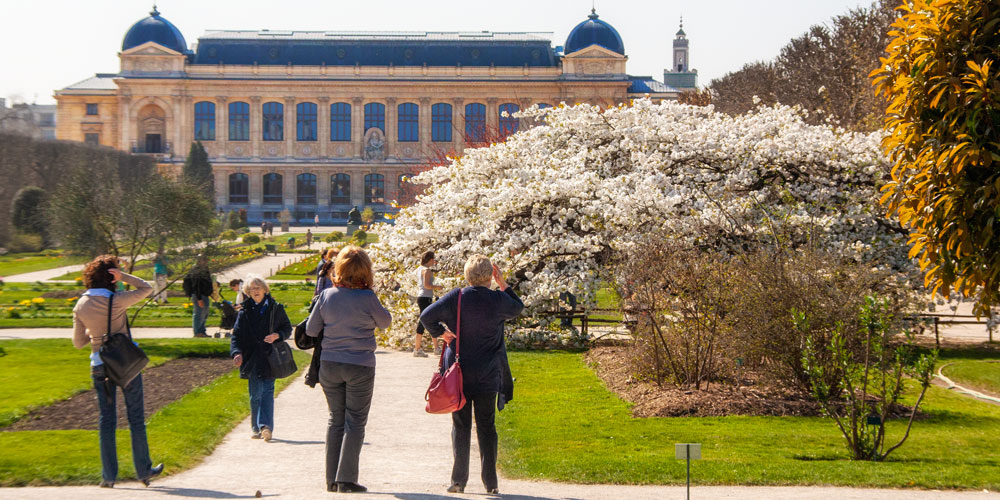 Easter Sunday & Easter Monday
Are public holidays. Banks, public services, small restaurants & cafes will closed. Even the public transit will run with limited holiday hours.
Good Friday
Shops, museums and restaurants will be open. Although Good Friday is not an official holiday in France, the train stations will be packed as Parisians's plan for a four-day Easter weekend getaway.
Saturday
Shops and services will be open but be warned — chocolatiers, fromageries and anywhere food and wine are sold will be jam-packed with locals stocking up for Easter Sunday and Easter Monday. Make sure to stock up yourself as many services will be closed for the next two days.