Crazy Horse Cabaret – Lush Nightlife in Paris
Posh, glamorous & sensual – Crazy Horse continues to amaze. Since the early 1950s, Crazy Horse Paris has been the most avant-garde burlesque cabaret in Paris. It's famous for its lavish song and dance routines performed by a troupe of talented nude dancers. Yes, nude, as in naked. But it's not a strip club.
The routines are presented in a sophisticated and glamorous way and are more sensual than sexual. Crazy Horse Paris is found at the posh address of 12 Avenue George V in the tony Champs-Elysées neighborhood of the Right Bank, steps away from some of the best luxury hotels in the city. While the cabaret's name has expanded to other cities, Crazy Horse Paris remains the most exciting and most glamorous.
The History of Crazy Horse
It was founder Alain Bernardin's vision to create a show that combined burlesque with magic, dancing, and complicated choreography.
He vision was to go beyond traditional burlesque clubs and intersperse routines with music and comedy from a variety of artists.
Over the years, magicians, jugglers, mimes and singers have been included in the shows. In fact, in 1961, French singer Charles Aznavour had his first break at Crazy Horse that set his career on the fast track.
Crazy Horse has become an essential element of the city's culture. More than sixty years after its debut, Crazy Horse Paris continues to reinvent itself with new acts, complicated light shows, scintillating costumes and celebrities. You must be 16 years old to attend Crazy Horse. Elegant dress is required.
Crazy Horse Show + Hotel Pickup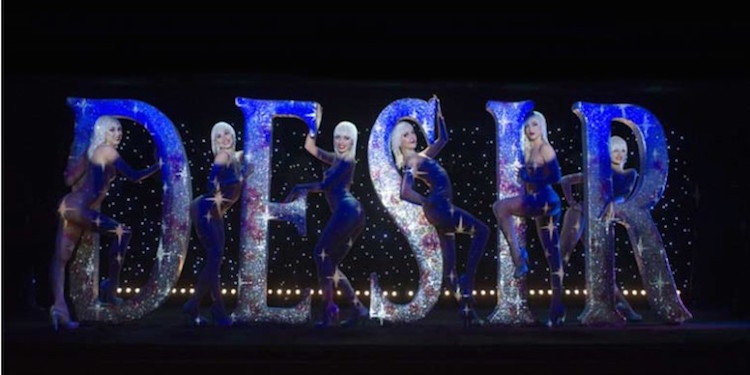 Spend a late night out at Crazy Horse, the most avant-garde of Paris cabarets.
Thrill to the new show, Désirs, from one breathtaking scene to the next. Sparkling, cheeky and glamorous.
The great thing about this package is that you'll be picked up at your hotel and returned there (safely!). Plus, you'll be served champagne at your table.
Dinner + A Show at Crazy Horse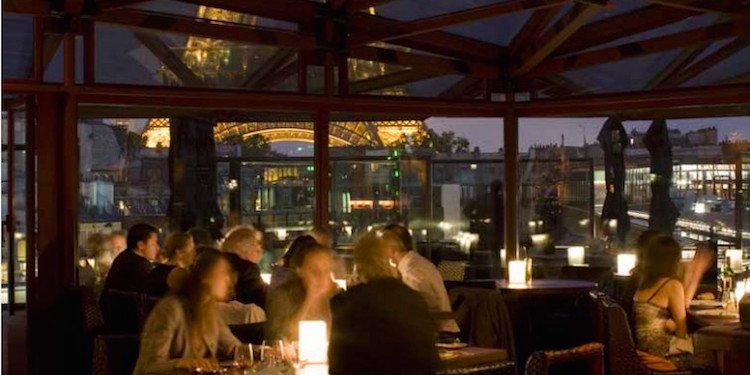 Start your evening a little earlier with dinner at one of our recommended restaurants — the restaurant with the best view of the Eiffel Tower — Les Ombres. Your driver meets you at your hotel.
You're going to love the glass walls and the glass ceiling that covers the dining room, giving you an unrestricted view of the tower. On the other side of the room, overlook the Seine and watch the lighted bateau cruising by.
Aftr dinner, it's over to nearby Crazy Horse to take in its spectacular new show, Désirs. You'll have champage during the show and, afterwards, be escorted home by your driver.
Crazy Horse Crazy Facts
In October 2006 the famous burlesque artist Dita Von Teese performed at Crazy Horse.
On Valentine's Day 2008 Pamela Anderson performed an act on a Harley Davidson based on Serge Gainsbourg's song "Harley Davidson".
Crazy Horse remained a Bernardin family business until at least 2008.
About 25% of dancers' salaries are put into locked savings to ensure they have money after they retire from dancing.
Founder Alain Bernardin shot and killed himself in his Crazy Horse office in 1994. He was 78.