The Best Things To Do In Paris – October 2017
The days are shorter and the air is crisp, yet Paris events are heating up for the fall season. The Paris Opera & Ballet companies are starting out their new season with a bang with performances at Opera Bastille & Palais Garnier. Also popular in October are classical music concerts at the newly refurbished stained-glass wonder, the Gothic church of La Sainte Chapelle.
October is also a great month to explore beyond Paris to Versailles or the Loire Valley to see the French landscape in its autumn glory. It's the last month of the season to catch the spectacular fountain shows at Versailles, and to see the gardens in bloom at Giverny. One more thing — for readers of Paris Insiders Guide (that's you!) the Paris Pass is offering a 10% discount when you use Paris Insiders Exclusive Discount Code: INGUIDE10

Most Popular Activities
Things to Do in Paris October 2017
Eiffel Tower, Moulin Rouge & Seine River Cruise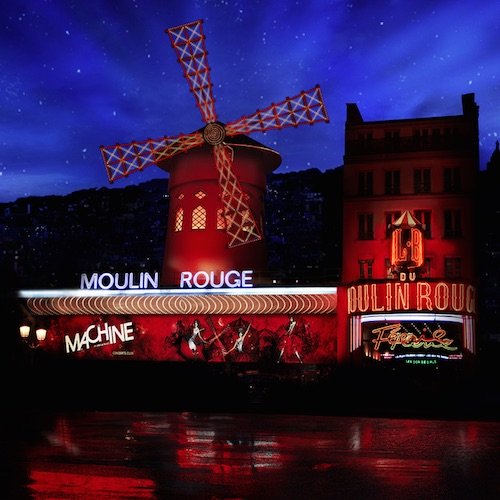 You only live once, make sure one of your days includes the best of Paris nightlife. Dine at the Eiffel tower: check. Seine River Cruise: check. Cabaret at the world famous Moulin Rouge: check. The evening starts with dinner high above the city at restaurant Eiffel 58, then to the river for an illuminations cruise. Finally, Moulin Rouge for champagne and the hit cabaret.
Skip the Line at the Louvre Museum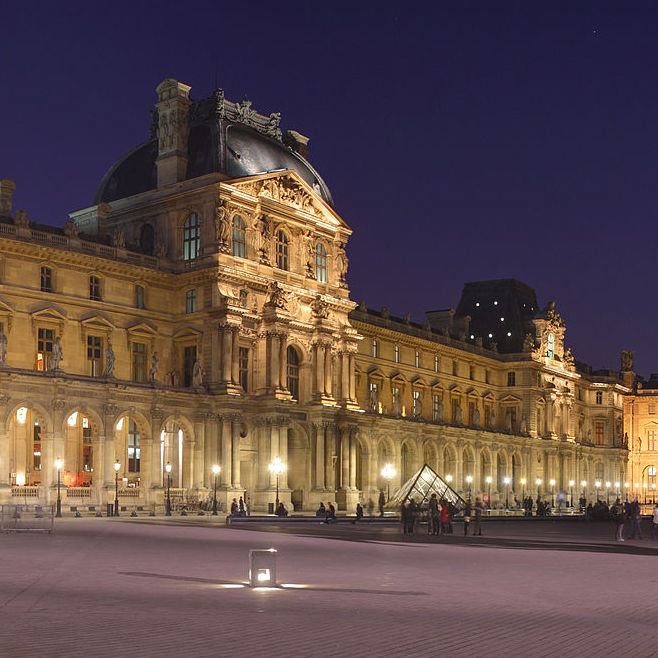 It's no secret that the Louvre is the world's most popular museum. Do you want to wait in line to see the best art in the world? Or do you want to zip ahead of the long line with fast access tickets and join a fascinating walking tour where your expert guide will personally take you right to the highlights — Venus, Mona, Nike, and other influential pieces.
Skip-the-Line Eiffel Tower Tour + River Cruise + City Tour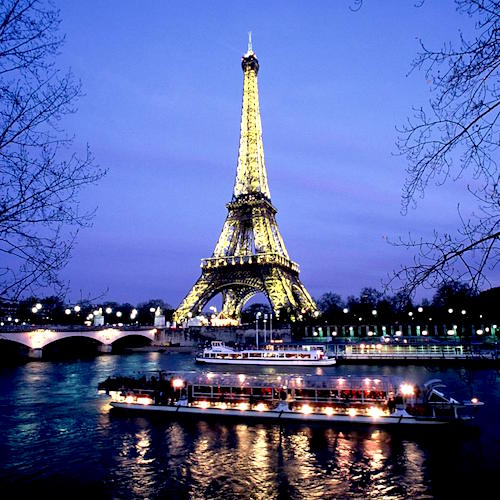 Another place you want to try to avoid the long lineups is the Eiffel Tower — and this 3-in-1 activity can help out. Your guide whisks you past the ticket lines at the Tower and takes you up to the top. Afterwards, hop on a bateau berthed on the river at the foot of the tower for a cruise along the Seine. Did we mention the city tour (also included) to see the lights at night?
Eiffel Tower Skip-the-Line Priority Access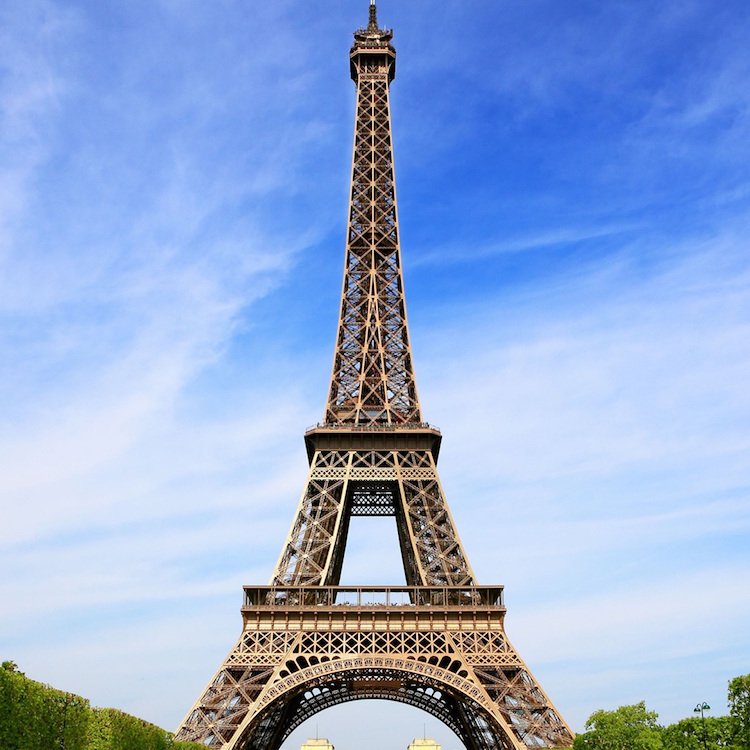 By now you know that we hate to waste time standing in the long lines at the major Paris attractions. And, of course, there is no attraction more major than the Eiffel Tower, which means there are always lines. That's why we love this tour where your guide leads you past the lineup to the priority entrance and then up the tower. You need to book early.

Skip-the-Line Eiffel Tower Night Tour
Of course, the best time to see Paris from on high is an night, when the city is all aglow. This popular Eiffel Tower tour lets you do just that!
Bateaux Parisiens Dinner Cruise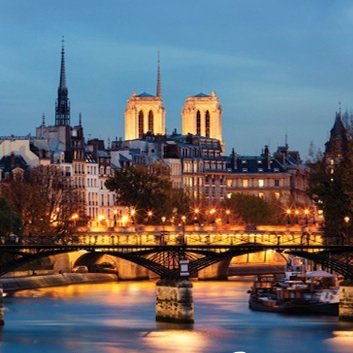 Everything looks better from a boat cruising down the Seine. On this relaxing ride you see Paris from a different perspective. All the famous landmarks will pass by as you enjoy a multi-course French meal. If you want to splurge, book the Service Premier option that gets you at the front of the boat with your own private table.
Versailles Bike Tour with Skip-the-Line Entrance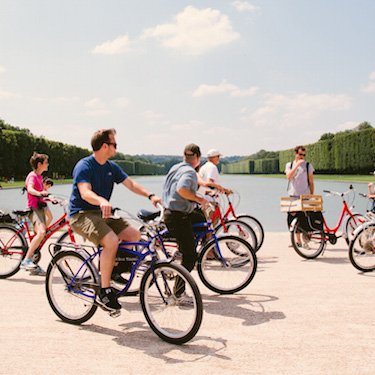 You're in luck! October is the last month of the season that this 2-in-1 tour is offered. Cycle the countryside near Versailles — through forests and pastures. Shop at local markets, then lounge in the gardens of Versailles eating grapes, nibbling on cheeses, while drinking in the history of the place. After le picnic, use your VIP skip-the-line pass to explore the Chateau de Versailles.

More Fun on Two Wheels!
Paris Perfume Workshop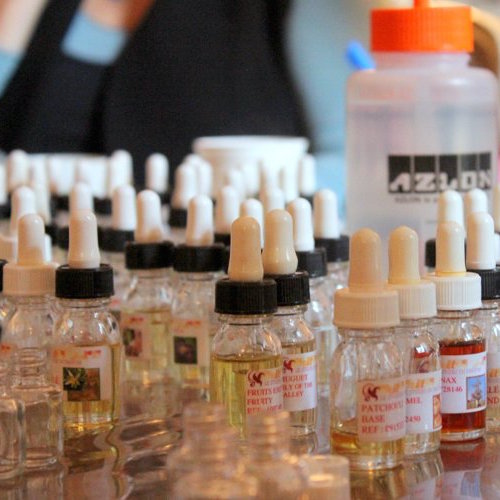 In the country that practically invented the art of scent, join an everything-perfume workshop led by an industry expert who also teaches at the Ecole Superieure du Parfum (school of Perfumery) in Versailles. First on the agenda is learning the basics of perfume including the characteristics of distinct families of scents. Then you dive in to make your own unique perfume to take home. How cool is that?
Ghosts, Mysteries and Legends Night Walking Tour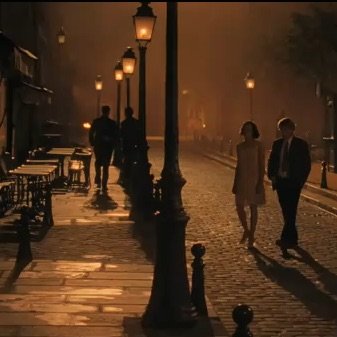 Bundle up a little from the slight nip in the air — and from the chills you'll get during this tour of the ghostly, the eerie, and the downright creepy! Your guide leads you down cobblestone streets and winding alleys as you learn about the darker side of the City of Light. The Black Plague, the Nazis, and the unexplained.
Paris in One Day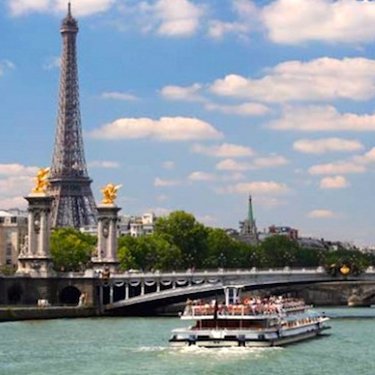 This fun, active tour covers Paris in just one day! It packs a wallop, taking you on a Seine River Cruise, a Louvre museum tour (where you skip the lines), plus lunch on the Eiffel Tower. From 58 Tour Eiffel restaurant you see the city laid out beneath you. Refreshed after lunch, you head to Notre Dame on Île de la Cité. Everything is included — lunch, entrance fees and river cruise.
Airport Transfers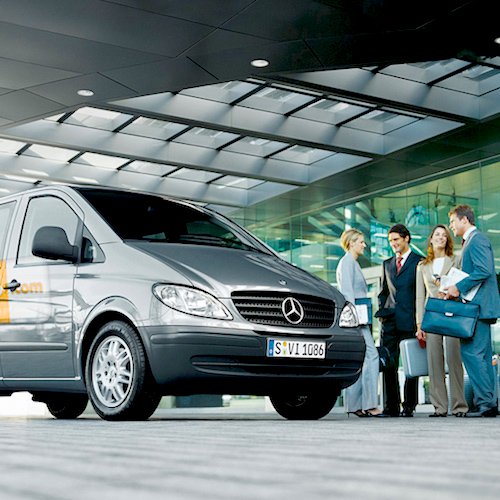 Of all the Paris travel advice we give, this is perhaps the most useful and appreciated. Simply, arrange for your ground transportation from the airport into central Paris before you leave home. Then, when you arrive tired and jet-lagged, you'll avoid the often long wait at the taxi stand. Readers have liked to book this shuttle van service right to their hotel.
Manu Prestige VIP Private Service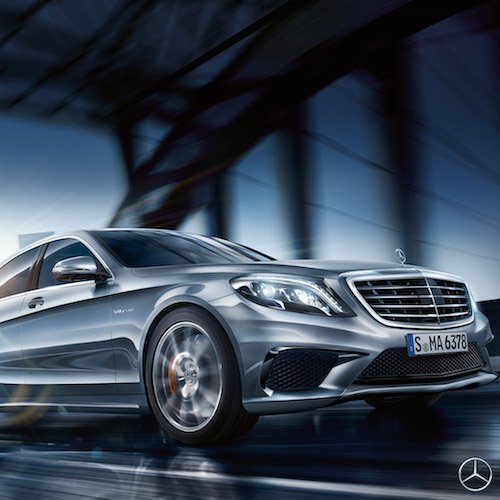 But, wait a minute, here's our very best advice! It costs more, but it's just the pampering you deserve after a long flight. The Insiders Secret way to get from the airport is to have a private, luxurious Mercedes S-Class booked before you leave home. If you're like us, you'll appreciate the extra comfort of a private ride after the long flight. We highly recommend Manu, our Paris friend and professional driver, to meet you at the arrivals gate and whisk you into the city! Questions about Manu's service? Ask us…

Fave Day Trips From Paris
Things to Do in Paris October 2017
Four Ways to Spend a Royal Day at Versailles

1. Go The Royal Route – Best of Versailles with Skip-the-Line Access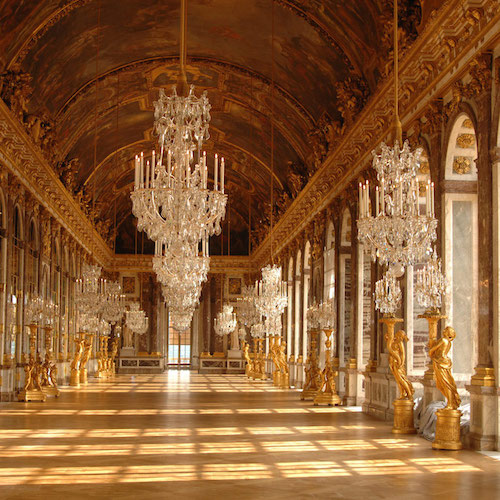 Your driver/guide whisks you from your Paris address to the royal estate. Included in your dossier are priority, skip-the-line tickets. Go directly inside (past the angry mob) to experience the grandeur of the chateau on a guided tour that includes the best of Versailles. Then stroll through the gardens until lunch (included) on the Grand Canal. Aprés lunch — the Grand Trianon & Marie Antoinette's farm.

2. Versailles VIP with Private Viewing of the Royal Quarters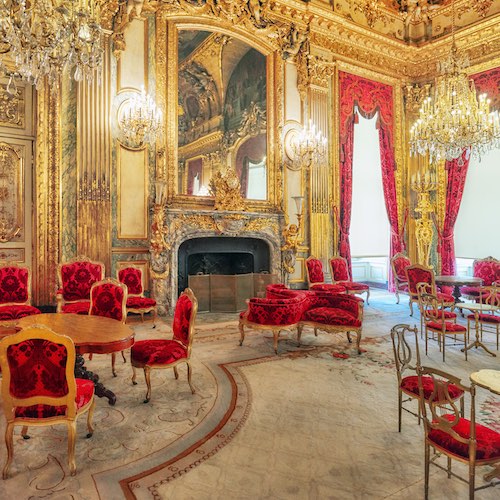 You will feel like royalty as you slip past the guards and the velvet ropes to to see Versailles' secrets that are usually reserved just for dignitaries. Here's what's in store on this VIP tour — Louis XVI's apartments, his personal library, the Royal Chapel (built for the wedding of Louis XVI and Marie Antoinette). You also get to view the Hall of Mirrors before the palace opens, before the crowds arrive. Your priority ticket gets you inside the palace with your small group for a leisurely, relaxing afternoon.

3. Versailles Fountain Show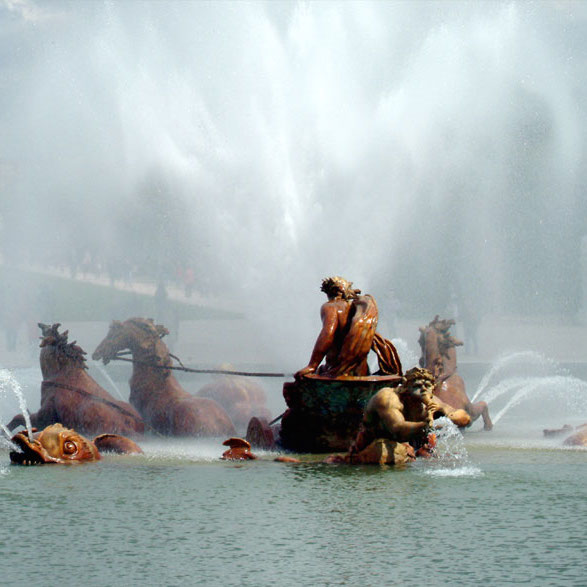 During October, grab the last chance of the season to experience the magnificent Versailles fountain show (on weekends only). The dazzling water display is carefully choreographed to music from the court of Louis XIV. This full-day activity includes a complete guided tour of Versailles with lunch at the Petite Venise restaurant (included) and a visit to the Queen's Hamlet.

4. VIP Private Tour of Versailles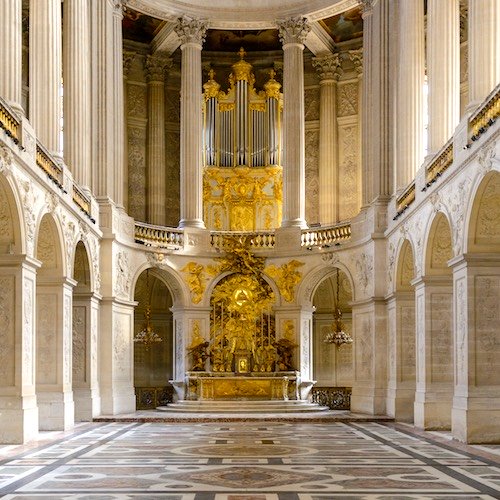 We've saved the best for last — a full-day, VIP private tour to Versailles. The day starts with your driver/guide meeting you and your party at your Paris address. Voila! You're whisked past the ticket lines for a custom, extensive tour geared to your interests. The full-day tour includes a lavish lunch. Choose this options if you really want to feel special.
Monet's Magical Gardens at Giverny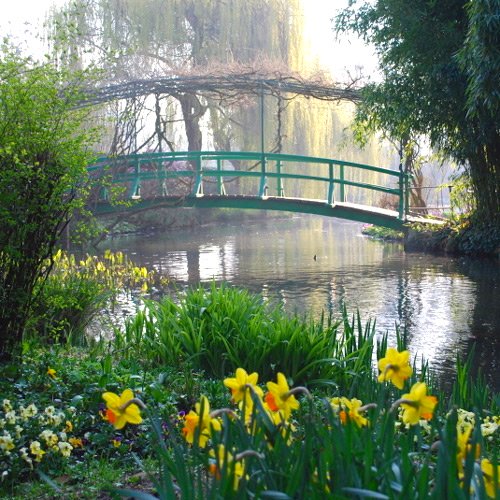 October, and the gardens of Claude Monet are still dazzling, and less crowded than during the peak summer months. A visit to the lush gardens and sprawling mansion of this Impressionist master should be an essential on your Paris itinerary. At Giverny you wander to the lily pond, pause at the Japanese bridge and reflect on the artist's sublime creations.
Visit the Chateaux of the Loire Valley
A Paris Insiders Guide Favourite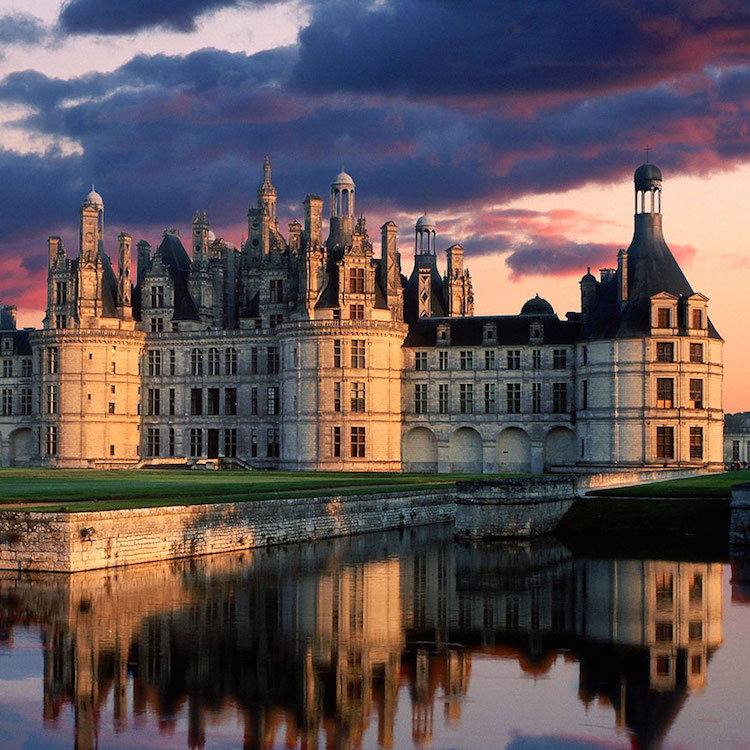 A visit to the nearby Loire Valley is one of those things you don't want to miss during your time in Paris. While its moniker, Valley of 1000 Chateaux, may be a slight exaggeration, you'll be amazed by the number and the splendour of the castles, such as Château de Chambord and Château de Chenonceau. Everything is arranged for you on this day trip from Paris.
Loire Valley Castles & Wine-Tasting Day Trip
This is the readers' favorite. Combine visits to the most magnificent chateaux with tastings of the wines of the Loire Valley.
→ Check Availability…
VIP Private Tours of the Loire Valley Chateaux
Our top recommendation is a VIP private tour, arranged specifically for you and including lunch.
→ Check Availability…
Spend a Day in the Champagne Region
With Paris Hotel Pickup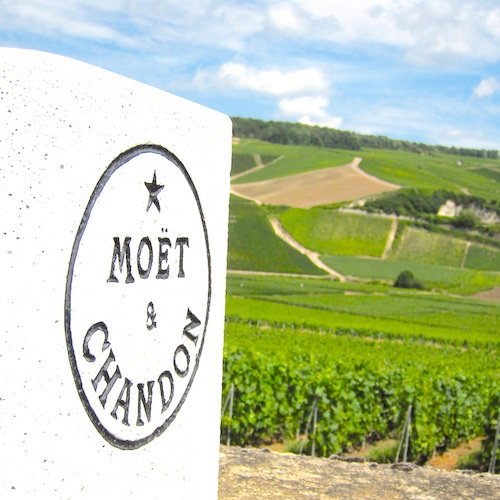 One of our favorite things to do while we're in Paris is to spend a day sampling champagne in the region it comes from. Champagne country is only an hour from Paris and it's easy to get to with day tours that pick you up right at your hotel. You spend the day focusing on the bubbly as you visit both small producers and grands maisons. Mondays & Thursdays in October.

We Also Like this Champagne Tour
Available Sunday, Monday, Tuesday, Thursday & Friday
Transportation by luxury coach
Essential Day Trips from Paris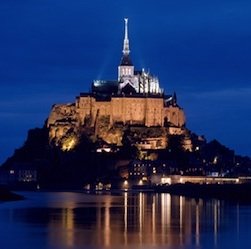 The day trips recommendations we can fit on this page are only a few of the wonders within easy reach of Paris. It's worth it to plan for a day or two to explore beyond the city gates to visit the D-Day beaches of Normandy, stunning Mont-Saint-Michel and other sites. Read our further recommendations for favourite day trips.
→ Private Day Trips in France…

Classical Music, Opera & Ballet
Things to Do in Paris October 2017
Classical Music at La Sainte Chapelle
A Paris Insiders Guide Favourite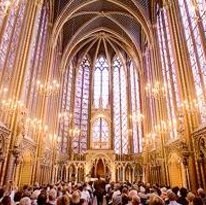 You'll certainly want to attend a concert fit for a king at this historic chapel in the heart of Paris on Île de la Cité. Built on the order of Louis IX in the 13th century, it has recently undergone an extensive seven-year, €9.5 million restoration to the rose stained-glass wall. The scaffolding is now down, revealing the sparkling glass windows! Combine a visit to the must-see chapel with a classical music concert.

La Sainte Chapelle Featured Concerts in October 2017
Palais Garnier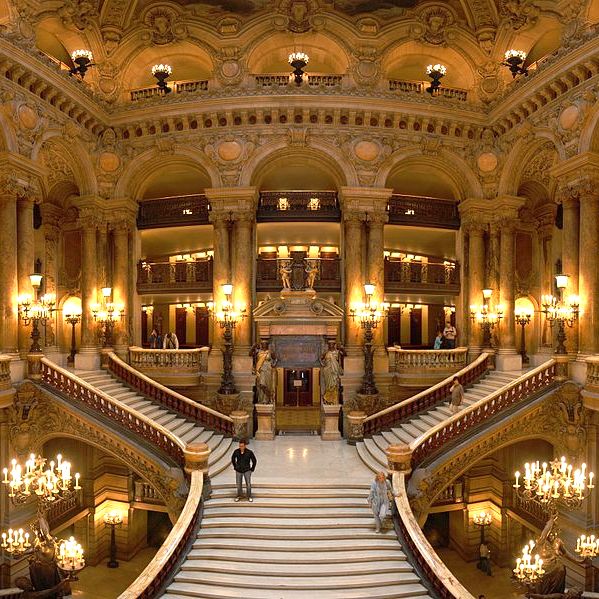 The amazing architecture and gold work in this stunning 19th-century opera palace is a wonder to behold, and alone worth attending a performance here. But the music is just as magnificent, with a calendar full of ballet, light opera, and music. Let's look at the concerts you want to attend this month —

Palais Garnier Featured Performances in October
COSÌ FAN TUTTE – PARIS OPERA
It's the premier event of the Paris opera season! Experience Mozart's most loved opera set in Naples during the age of enlightenment. The opera premiered in Vienna in January 1790.
October 3, 8, 10, 14 & 21
→ Reserve Tickets…
GEORGE BALANCHINE'S JOYAUX – PARIS BALLET
Choreography by Balanchine, costumes by Christian Lacroix, music by Stravinsky and Tchaikovsky. Marvel at the Paris Ballet company's performance based on a story inspired by the jewelry displays on NYC's 5th Avenue.
October 1, 2, 4, 6, 7, 9, 11 & 12
→ Reserve Tickets…
BALANCHINE, TESHIGAWARA & BAUSCH – PARIS BALLET
Immerse yourself in Stravinsky's masterpieces dedicated to dance, showcasing the choreography of George Balanchine. Also on the program are new works by choreographer Saburo Teshigawara.
October 25, 26, 27, 28 & 31
→ Reserve Tickets…
The Merry Widow – Paris Opera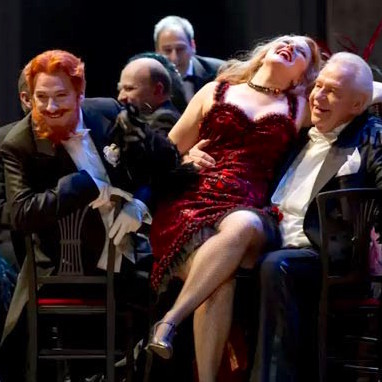 The opera bursts with Viennese waltzes, mazurkas and polkas. There's plenty of intrigue revolving around the possible marriage between Hanna, the beautiful, rich widow and the dubious Count Danilo.
• Opera Bastille
• October 5, 9, 11, 15, 18 & 21

Debussy's Pelléas et Mélisande – Paris Opera
It's the only opera Debussy ever completed and its considered a 20th-century landmark. The opera centers on a love triangle between Prince Goulaud; his wife, the mysterious Melisande and Goulad's half-brother Pelleas.
• Opera Bastille
• October 1 & 6

Verdi's Don Carlos – Paris Opera
Verdi's grand five-act opera covers politics, religion, and history and focuses on the life of 16th century Carlos, Prince of Asturias. Verdi tinkered and created many versions of his longest opera. Performed in Italian with English and French surtitles.
• Opera Bastille
• October 19, 22, 25, 28 & 31

Verdi's Falstaff – Paris Opera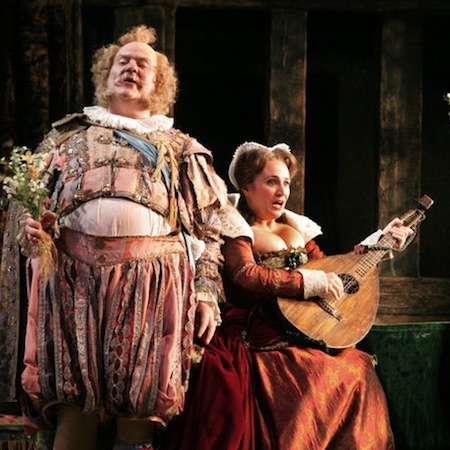 This classic comedy, based on Shakespeare, was composed by Giuseppe Verdi when he 80 years old. The story revolves around Sir John Falstaff, a portly knight who attempts to seduce two rich married women. Performed in Italian with English surtitles.
• Opera Bastille
• October 26, 29 & November 1

Opéra Comique – Salle Favart
This beautiful opera house is only rivalled by Palais Garnier. Recently re-opened after a long renovation, it's sparkling! Come to see the magnificent restored artwork, grand staircases, chandeliers, statues, murals and be dazzled by an Opéra Comique performance. Salle Favart is one of Paris' oldest drama and music institutions, founded in 1714 by Louis XIV and located in the heart of Paris on the Grand Boulevards.

Opéra Comique Featured Concerts in October
MIRANDA – MUSIC BY BACH + PURCELL
Conductor Raphael Pichon explores Bach's Baroque cantatas along with the music of Henry Purcell. The story, inspired by Shakespeare's The Tempest is set in a small town in modern day England.
October 1, 3, & 5
→ Reserve Tickets…
KEIN LICHT – PHILIPPE MANOURY
Inspired by by Nobel prize-winning author Elfriede Jelinek, (she wrote The Piano Teacher), Kein Licht explores new forms in musical theater by French composer Philippe Manoury. It features the Lucilin Ensemble with baritone Lionel Peintre and leading German sopranist Sarah Maria Sun.
October 18, 19, 21 & 22
→ Reserve Tickets…
MARIANNE CREBASSA + ORCHESTRE DE CHAMBRE DE PARIS
Rising star, French mezzo-soprano Marianne Crebassa will perform arias and selected works by Charles Gounod, Jules Massenet, Jacques Offenbach, and Ambroise Thomas with the Orchestre de Chambre de Paris.
October 24
→ Reserve Tickets…
La Madeleine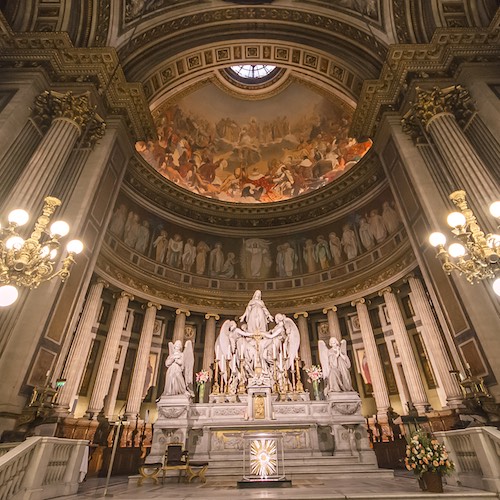 Eglise de la Madeleine boasts a famous pipe organ, built in 1846 and still used today. The neo-classical structure, with its Grecian columns, reaches back to Napoleon, the French Revolution, and Louis XVIII, the last French king. Today it's also a popular venue for a classical music concerts.

La Madeleine Featured Concerts in October
VERDI'S REQUIEM
October 14
→ Reserve Tickets…
IN MEMORY OF CHOPIN: MOZART'S REQUIEM
In honour of Frederic Chopin's funeral, held at La Madeleine 168 years ago on October 30, 1849.
October 30
→ Reserve Tickets…
Concerts at St-Germain-des-Prés + Dinner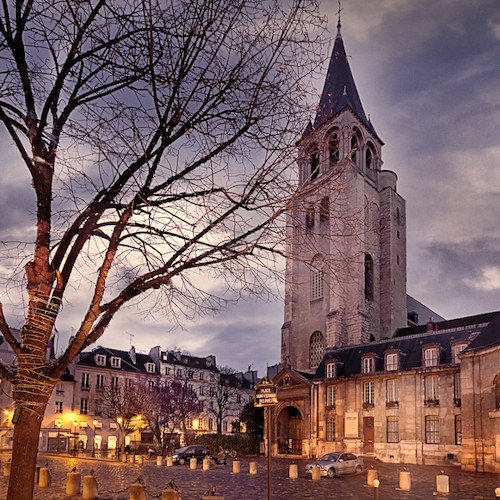 The oldest church in Paris, the iconic St-Germain, is also a popular venue for classical music concerts. In October you can catch a performance of The Four Seasons and then follow it up with classic French dinner at a Left Bank bistro.
• VIVALDI'S THE FOUR SEASONS, VITALI & SCHUBERT + DINNER
• October 7, 21 & 28

Classical Music in Paris – October 2017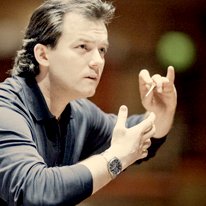 Paris is as much about music as it is art, fashion, and food, for that matter. Here we've presented just a few of the classical concerts being presented in October in venues throughout the city. It's a great time to give your feet a rest and take a break from the crisp autumn nights. And what better place than inside a classic Gothic church or a new, ultra-modern concert hall…in Paris?

Our Top Food & Wine Activities
Things to Do in Paris October 2017
Wine Tasting Near the Louvre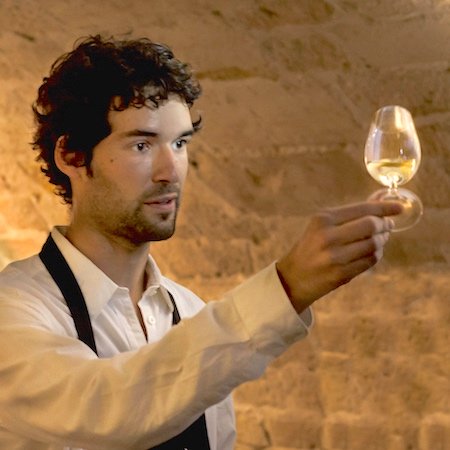 In the most knowledgable wine bar in the city, only steps from the Louvre in central Paris, a professional sommelier will guide you through tasting of wines from the most iconic vineyards of France — from Champagne to Sancerre, from Bordeaux to Burgundy, from Alsace to the Rhône. We recommend the 2-hour tasting sessions
Wine Tasting with Cheese and Charcuterie Lunch
For even more fun, opt for the wine tasting with cheese and charcuterie lunch!
→ Book Now…
Evening Tour at the Louvre + Wine Tasting
Wait, there's more! We love this one — skip-the-line evening tour at the Louvre followed by a wine tasting.
→ Book Now…
Market Tour & Classic French Cooking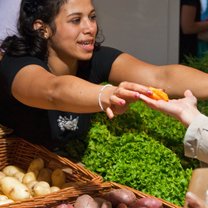 Instead of merely wandering around the Latin Quarter visit an historic outdoor food market with a professional chef at your side. Gather the freshest ingredients, then head back to the cooking school to whip up a fabulous 4-course lunch. Afterwards, relax and enjoy the classic French lunch that you've just prepared — with wine. A perfect Paris day.
Gourmet French Food Walking Tour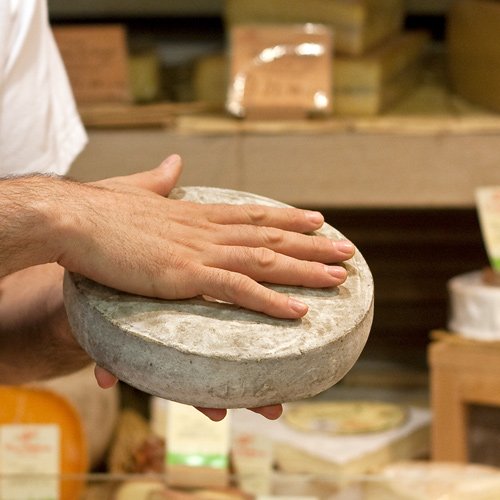 Any calories you consume in gourmet food sampling will be burned off by the 3-hour walking tour! You begin on the famous Boulevard Saint-Germain, the center of the Left Bank, at a traditional fromagerie. But this gourmet tour is about so much more than just cheese — freshly baked baguettes, fine French wine, chocolate, foie gras. It's a gourmet's dream hike!
Chocolate & Pastry Walking Tour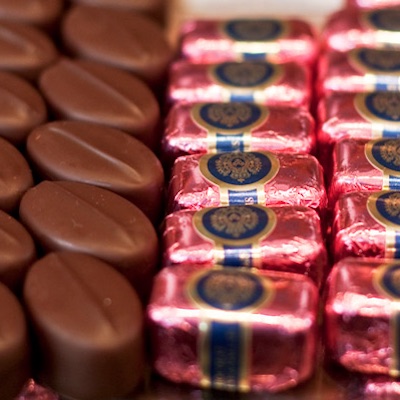 How could we not like this one? Chocolate, pastries and Paris — together at last! And it's not just us, this is also one of our readers' fave food activities. They love getting behind-the-scenes in a world of sweetness and goodness — with plenty of sampling, including regional specialities.
French Dinner + Wine Pairing
You're in Paris for just a short time! Learn about French food and how to pair exquisite French wines with the cuisine. Start with a glass of champagne and an appetizer and continue to taste the night away ending with moelleux au chocolat (warm chocolate cake) and a delicate white dessert wine from the south of France.

The Best Events in Paris
Things to Do in Paris October 2017
Nuit Blanche – White Night 2017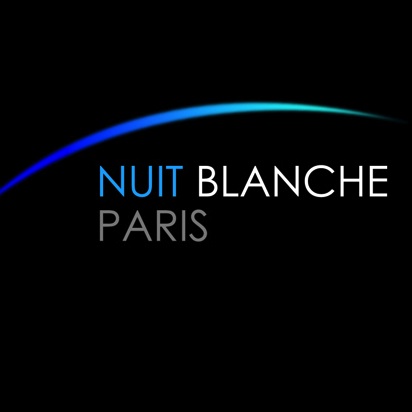 This fantastic event is the brain-child of former Paris Mayor Bertrand Delanoë. His idea was to create a Paris all-nighter with monuments, museums, and theaters kept open from dusk to dawn. Fourteen years later, Nuit Blanche is more popular than ever. Expect to be one of thousands that stay awake all night exploring the artistic side of Paris. At dawn, revellers enjoy a free breakfast compliments of the Hôtel de Ville.
• October 7 & 8, 2017
• Information…
Salon du Chocolat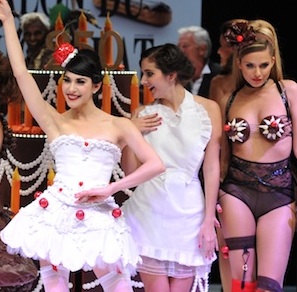 Chocolate lovers unite! If you're in Paris and a chocolate lover, this event will plug you into the latest choco-trends with plenty of tastings, demonstrations and symposiums. Meet the growers of cocoa, taste delicacies from the best Paris chocolatiers, and attend the famous Chocolate Dresses Fashion Show.
• Paris Expo Porte de Versailles
• October 28 to November 1, 2017
• Information…
The Paris-Deauville Rally & Auto Show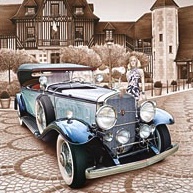 Vintage car enthusiasts gather round! Days before the famous annual race from Paris to Deauville begins, all the cars are on display at Place Vendome for a sowing-off event. The ritziest square in Paris (it's home of the hotel) is transformed into an outdoor museum of vintage cars, coupes and cabriolets.
• Place Vendôme, 1st Arrondissement
• October 7 to 9, 20177
• Website…
Fetes des Vendange à Montmartre – Wine Harvest Festival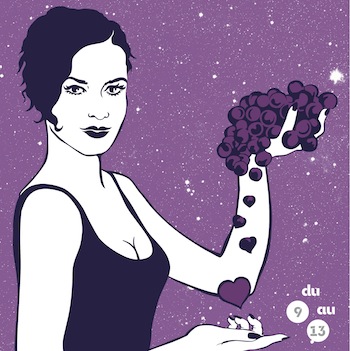 Join the festivities at Montmartre's town hall (Mairie) as locals harvest the annual crop of grapes to produce 500 bottles of Clos Montmartre. It's the last working vineyard in Paris, and Montmartians celebrate in the annual event with parades, tastings and wine-related festivities.
• Montmartre Mairie
• October 11 to 14, 2017
• Website (French)…
FIAC – Art Contemporain Fair
It's an event for the wonderful world of art — displayed at the fabulous Grand Palais.
• Grand Palais
• October 19 to 22, 2017
• Information…
Foire d'Automne – Autumn Fair
Explore how the French celebrate the good life in this even featuring home decor, gastronomy, furniture & design. .
• Porte de Versailles
• October 27 to November 5, 2017
• Information…

What's On at the Museums
Things to Do in Paris October 2017
The Art of Pastel – From Degas to Redon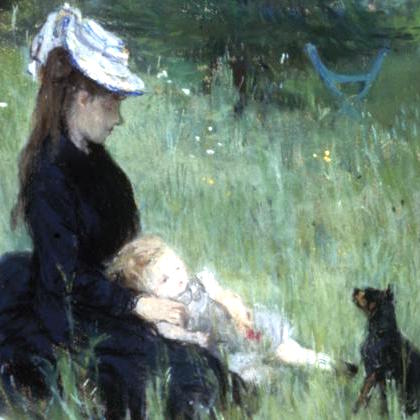 This is a show we're really excited about. Due to the fragile nature of pastels, many of these works rarely see the light of day. View rare paintings by Berthe Morisot, Auguste Renoir, Paul Gauguin, Mary Cassatt, and Edgar Degas.
• Petit Palais
• October 4 to April 8, 2018
• Information…

MEP – Maison Européene de la Photographie
LIU BOLIN, PABLO BARTHOLOMEW
September 6 to October 29, 2017
→ Information…
Musée du Quai Branley
Petit Palais
ANDERS ZORN, 19TH-CENTURY SWEDISH PAINTER
This is the first Paris retrospective of Anders Zor, (1860-1920). The exhibition showcases Zorn's work as a champion of Swedish folklore from the National Museum in Stockholm.
Ends December 17, 2017
Louvre Museum
FRANCOIS I & DUTCH ART
Although Francois I (1494-1547) had a thing for Italian art, he also admired and collected art from Dutch & Flemish painters.
October 18 to January 15
Jeu de Paume, Concorde
ALI KAZMA
See Turkish avant-garde artist Ali Kazma's body of work.
October 17 to January 21, 2018