Paris Insiders Guide – Our Privacy Policy
Privacy is an important issue, and so it should be. So, the first thing to know is — your privacy is important to us. This is where we talk about on-line privacy, and about the types of personal information we receive and collect when you use parisinsidersguide.com, as well as some of the steps we take to safeguard information.
Paris Insiders Guide and Voconces Culinary Ltd strive to maintain the highest standards of decency, fairness, and integrity in all our operations. Likewise, we are dedicated to protecting our online visitor's privacy on our Paris travel site. That's a fact.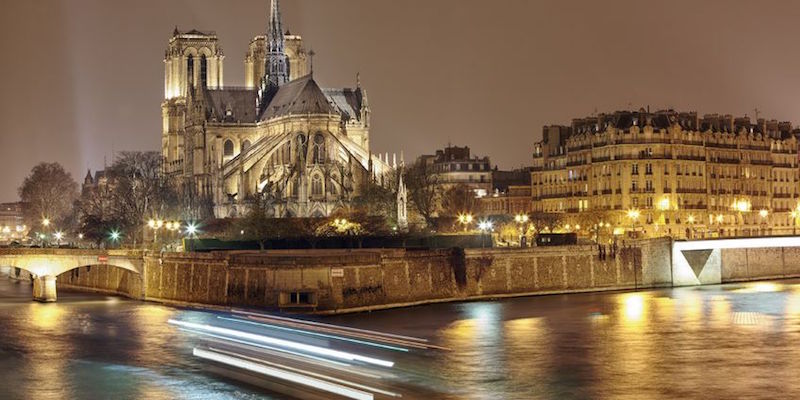 Learn All About Romantic Seine River Cruises
Personal Information
It's a fairly easy task for us to protect users' privacy, because one good thing about this website is that we don't collect any information from our visitors — except when a visitor signs up to receive our series of free Paris travel planning tips or asks us a question. In both those cases you provide your email address
But your email address is only used to send you the series of Paris travel planning tips or to respond to your question. After that, you'll never hear from us again. Personal information received from any visitor will be used only for those purposes and will never be sold or provided to third parties. We promise.
Use of Cookies
Cookies can help you personalize your online experience. Cookies are identifiers that are transferred to your computer's hard drive through your Web browser to enable some sites to recognize your browser. The purpose of a cookie is to tell the Web server that you have returned to a specific page. Browsers can be set to accept or reject cookies or notify you when a cookie is being sent.
We don't use cookies, we don't collect that information from our visitors. The only place that cookies may come into play are is some third-party content that may appear on very few (if any) of our pages, and that's exclusively the small ads that may appear. No personally identifiable information you give us is provided to anyone for cookie use, so no one can identify you with that information on our web site.
Children's Online Privacy Protection Act
This website is directed to adults; it is not intended for children under the age of 13. We operate our site in compliance with the Children's Online Privacy Protection Act, and will not knowingly collect or use personal information from anyone under 13 years of age.
How You Can Correct or Remove Information
We provide this privacy policy as a statement to you of our commitment to protect your personal information. If you have submitted personal information through our website (which in our case would only be your email) and would like that information deleted from our records or would like to update or correct that information, please use our contact form to let us know and we'll take care of it.
Updates and Effective Date
Paris Insiders Guide reserves the right to make changes to this policy. If there is a material change in our privacy practices, we will indicate on our site that our privacy practices have changed and provide a link to the new privacy policy. We encourage you to periodically review this policy so that you will know what information we collect and how we use it.
Updated for 2018.
Agreeing to Terms
If you do not agree to the Privacy Policy as posted here on this website, please do not use this site or any services offered by this site. Your use of this site indicates acceptance of this privacy policy.
Thanks again for visiting Paris Insiders Guide. Be sure to let us know if you have any questions…