More Than 50 Fun Things To Do In Paris – June 2016
It's summer in Paris! Everything seems even more alive — with flowers in full bloom, street markets bustling, and so many absolutely fun things to do. A Parisian food walking tour will show off the best of the city — from boulangeries and chocolateries to secret epiceries where you find the best macarons. Musically, on June 21 Paris celebrates summer with the annual Fête de la Musique with free music throughout the city.
We like to enjoy the soft summer evenings by getting aboard a Seine River cruise (champagne-fueled, if possible!) Perhaps our best tip, though, is to book your activities well in advance, as tickets sell quickly. Speaking of tickets, a performance at Gothic jewel of a church, La Sainte Chapelle will add immensely to your Paris experience. One more thing — for readers of Paris Insiders Guide (that's you!) the Paris Pass is offering a 10% discount when you use Paris Insiders Exclusive Discount Code: INGUIDE10.
Most Popular Activities
Things to Do in Paris June 2016
The Eiffel Tower — Why Stand in Line?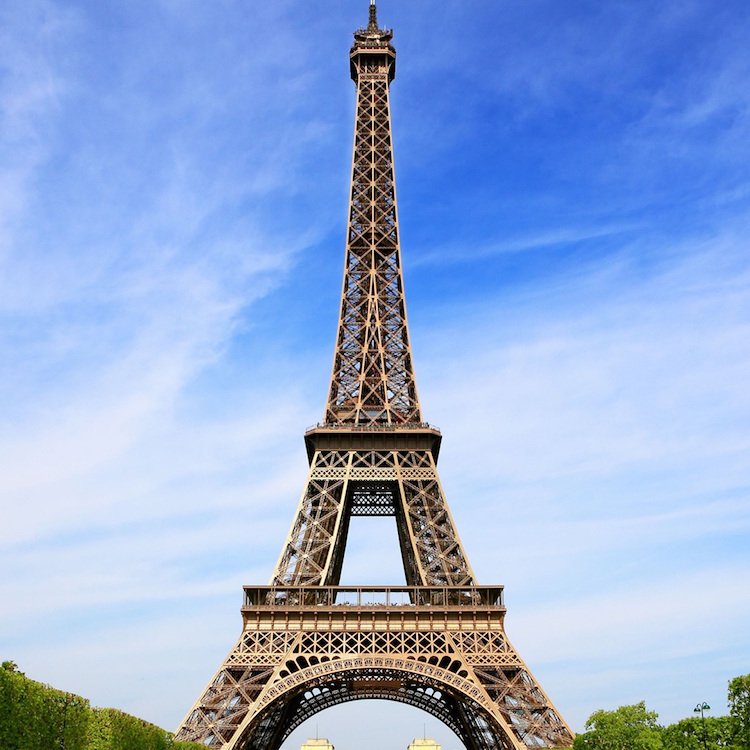 The Eiffel Tower gets well over 7 million visitors a year, and that means long lines anytime, but especially in summer. The Insiders way to beat the lines is to try to book a skip-the-line tour that whisks you past the lineups and up the tower. Here's a list of the top Eiffel Tower tours.
Champagne Cruise Along the Seine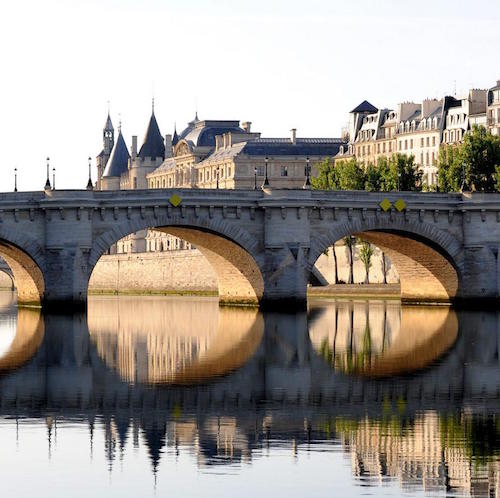 What better way to celebrate in summer in Paris than a relaxing cruise down its romantic river? One of our very favorites is this champagne cruise along the Seine.
Bateaux Parisiens Dinner Cruise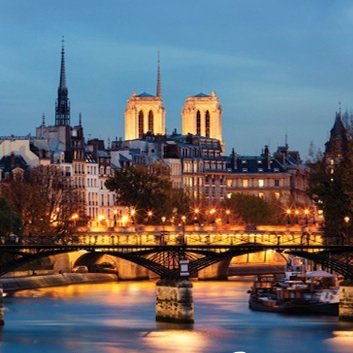 What's even better than a day spent cruising along the Seine? A nighttime dinner cruise, that's what! See Paris from a different perspective. You'll find that everything looks better from a bateau. Famous landmarks will pass by as you enjoy a multi-course French meal with wine.
Dinner on the Eiffel Tower + Seine River Cruise + Moulin Rouge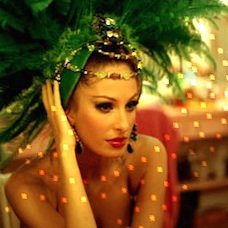 Travelers love this complete night on the town. Start the evening at the Eiffel Tower for dinner 200 feet above the City of Lights. Then it's time to see lights of the city riverside, on an evening cruise on the Seine. Finally, enjoy the show at Moulin Rouge while sipping champagne. All the details are taken care of for you.
Versailles Bike Tour + Chateau Visit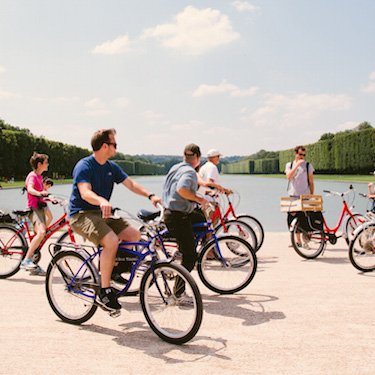 We love to kickstart summer with this 2-in-1 tour. Cruise the country around Versailles. Your guide takes you through the forests and pastures, to the local market and then on to the gardens of Versailles to visit the historic buildings, including Marie-Antoinette's farm. Use your passes to explore the Chateau de Versailles as long as you like.
More Fun on Two Wheels!
Ghosts, Mysteries and Legends Night Walking Tour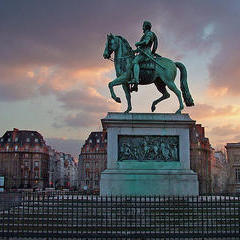 This is our readers' favourite creepy nighttime tour. Paris has over 2,000 years of mysteries and legends, so it's an action-packed evening. Your informative guide leads you down winding streets and hidden alleys in the City of Romance and Intrigue. You'll learn about ghosts, wars, eerie events.
Skip the Lines at the Louvre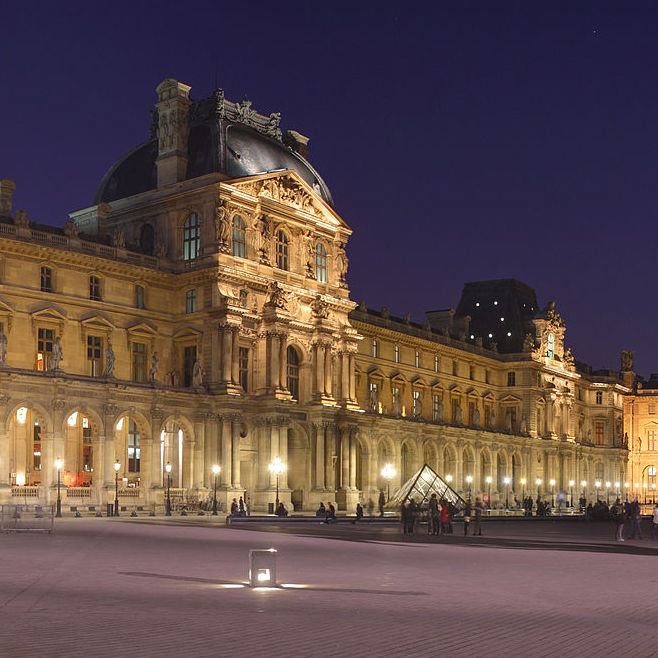 9 millions visitors a year means there are always long lines at the Louvre. But why stand in line when you can book a skip-the-line tour that not only gets you in a lot faster, but takes you directly to the best and most famous works of art. Another tip — these tours sell out, so be sure to book early.

Evening Tour Of The Louvre + Wine Tasting
Better yet, go for the tour of champions! This full evening activity combines three of our fave activities — being in Paris, viewing world-famous art, and wine tasting with an expert sommelier in the most popular wine cellar in Paris. You also get to skip the lines at the Louvre!
→ Reserve Now…
Saint-Germain-des-Prés & Latin Quarter Walking Tour – NEW!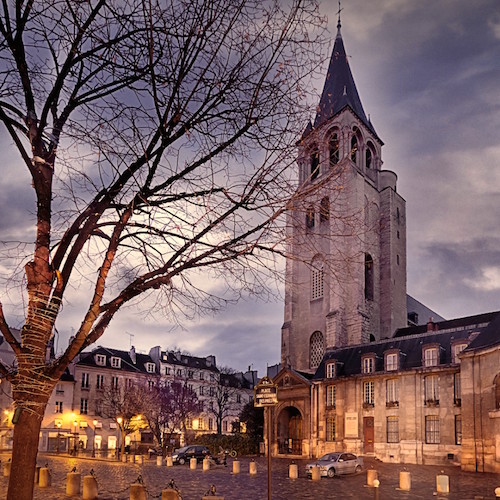 Eat, drink & être joyeux! Get a taste of la vie bohème in vibrant Saint-Germain. Experience activities that the French adore — drinking wine, sampling charcuterie & playing a game of boules. Also visit Shakespeare & Co. (Paris' original English bookshop) and Notre Dame Cathedral.
Perfume Workshop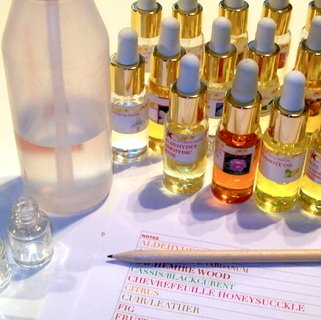 When you're in France, the country that practically invented the art of scent, join an everything-perfume workshop led by an industry expert who also teaches at the Ecole Superieure Du Parfum (School of Perfumery) in Versailles. Learn the basics of perfume making, including the characteristics of distinct families of scents. Then dive in to make your own unique perfume to take home. How cool is that?
Airport Transfers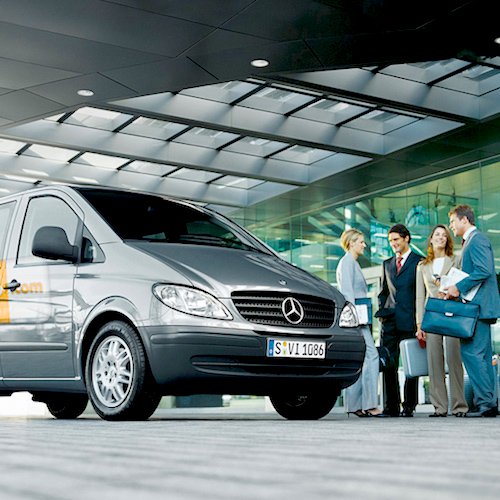 We want to share our best tip — before you leave home arrange your transportation from the airport into central Paris. We find it's comforting to be prepared and to know what's going to happen when you arrive. Easy and affordable is a shuttle van service right to your hotel. Choose from shared or a private vehicle, it's convenient and cheaper than a taxi.
Manu Prestige VIP Private Service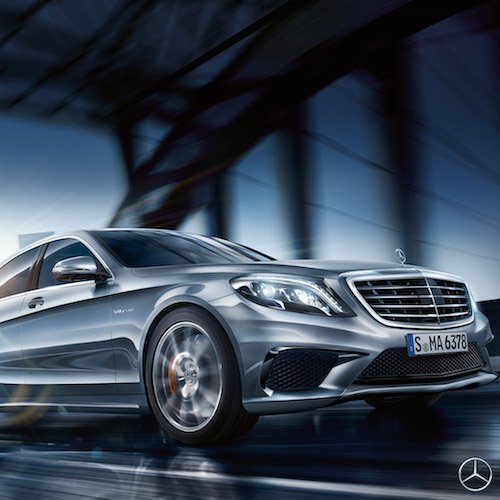 But, wait a minute, here's our very best advice, and a real Insiders Secret — being picked up at the airport by our Paris pal and professional driver, Manu. Traveling is tough, and after the flight we appreciate some comfort. We aways arrange for Manu meet us at the arrivals gate whisk us into the city in his Mercedes S-Class. Honestly, it's the only way to do it!
Fave Day Trips From Paris
Things to Do in Paris June 2016
Best of Versailles with Skip-the-Line Access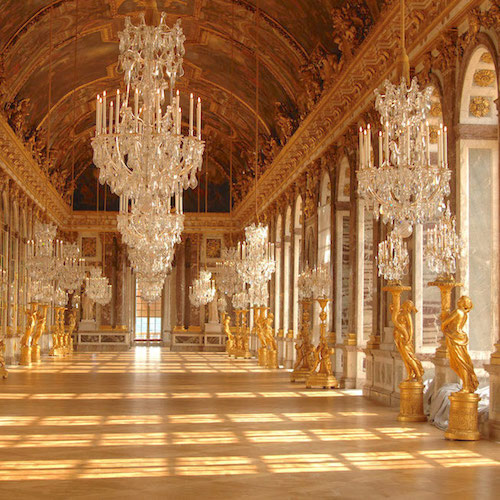 Instead of worrying about trains, brochures and guide books, why not go the royal route? From your hotel, your driver/guide takes you to the royal estate. Use your priority tickets to skip the lines and head directly into this grand chateau. Then, stroll through the stunning gardens until lunch (included) on the Grand Canal. Later there's time to visit Marie Antoinette's fantasy village farm and the Grand Trianon.

VIP Versailles with Priority Entrance & Access to Restricted Areas
Get access to the behind-the-scenes areas at Versailles that most tourists never visit.
→ Book Your Ticket…

Summer-Only Fountain Show at Versailles
During June, experience the summer-only fountain show at Versailles on Tuesdays, Saturdays and Sundays. Choreographed to music from the court of Louis XIV. Not to be missed. This is a full-day affair with a tour of the chateau and gardens and lunch included at the Petite Venise restaurant.
→ Check Availability…
D-Day Tour – Remembering WWII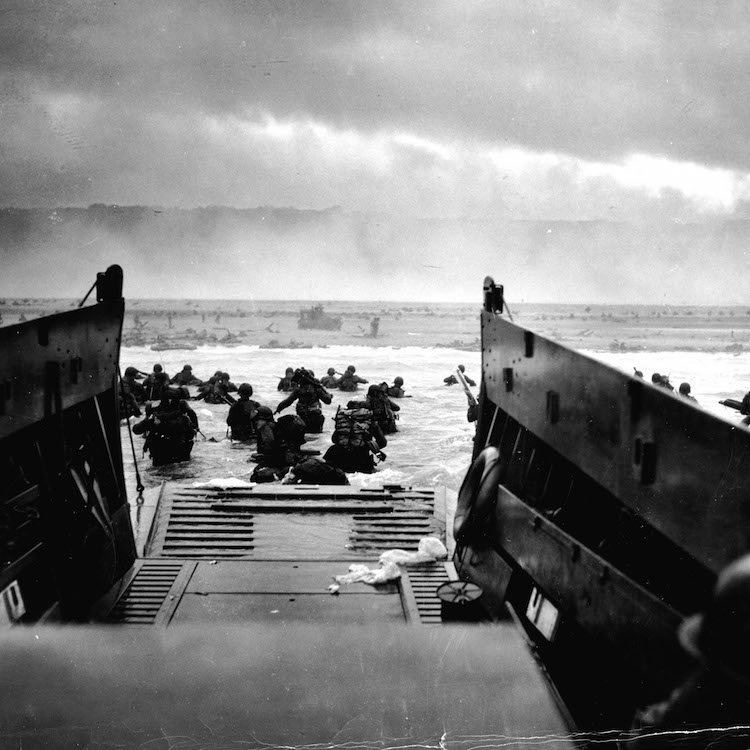 Perhaps the most famous battle site of World War II, the landing beaches of Normandy still evoke powerful memories and emotions. Visit the most important sites on a day trip from Paris and remember those who fought there. Of course, there are the beaches themselves. Take a day to step back in time on a trip that returns you to Paris the same day.
We also recommend — Private Tours of Normandy & the D-Day Beaches
→ Read Our Review…

World War I Somme Battlefields – Day Trip from Paris
If you're interested in World War I, there's no better place than France to visit the important battlefields from that bloody conflict.
Loire Valley – Castles + Wines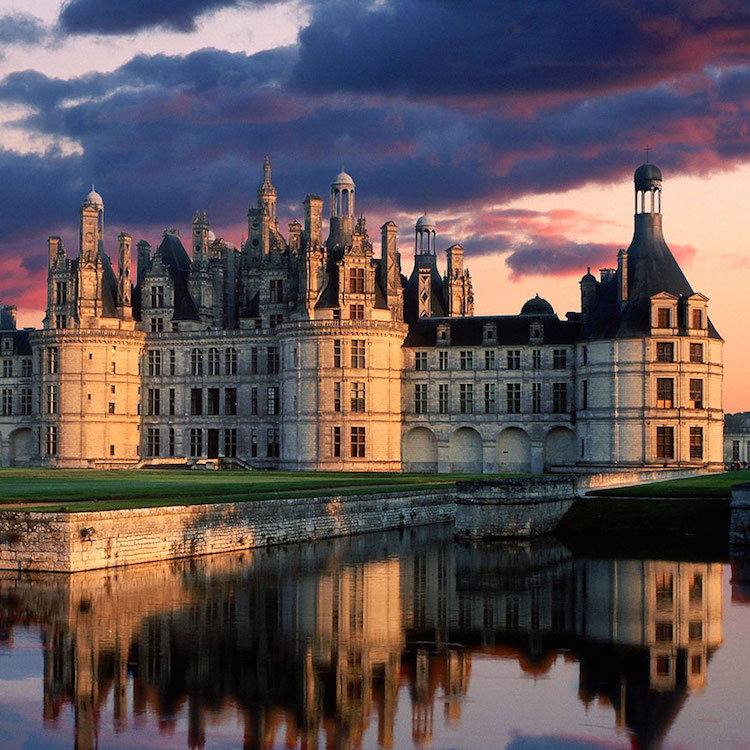 Sure, its the former playground of royalty and home to some of the most magnificent castles in the world, but the Loire Valley also produces some of the best wines in France. See the most spectacular chateaux — Chateau Chenonceau and the amazing Chateau Chambord — and taste refreshing Sauvignon blanc, crisp Pouilly-Fumé and delicate Cabernet Franc wines over a leisurely multi-course French lunch.

Three Magnificent Loire Valley Chateaux
On this day trip you visit Chenonceau, Cheverny & Chambord, the three most spectacular castles in the valley
→ Daily, except Fridays…
Monet's Magical Gardens at Giverny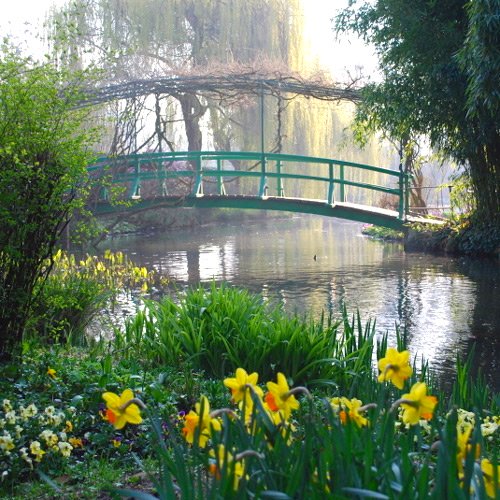 Don't miss the summer chance to visit the fabulous gardens and house of Impressionist Master Claude Monet. In June the gardens are in magnificent bloom and you're going to love the lily pond with its Japanese bridge. Your driver/guide picks you up at you Paris hotel and whisks through the lovely French countryside to Giverny. You'll have plenty of time to wander among the gardens, flowers, Monet's house and the pond to reflect on the artist's sublime creations.
We Also Like —
Wine-Tasting Trip to the Champagne Region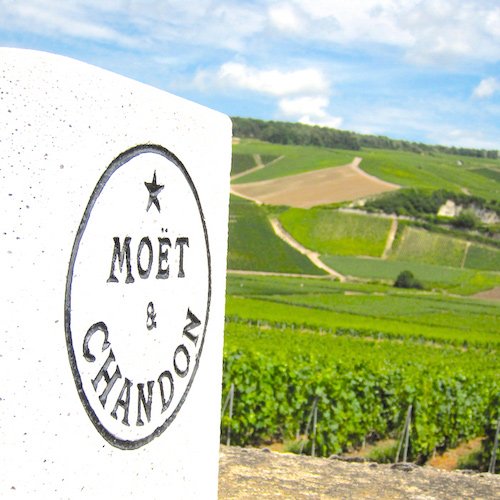 Only an hour from Paris is world-famous Champagne country. On this wonderful day trip you focus on the bubbly with guided tours and tastings at some of the most famous champagne houses. In between, enjoy lunch at a boutique winery. Sample as much as you want, your expert guide is doing the driving — door-to-door from your Paris hotel. Monday, Thursday, Friday & Saturday
Another Option for Visiting the Champagne Region
Essential Day Trips from Paris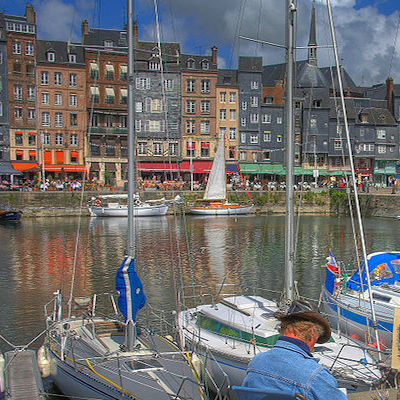 We've just scratched the surface of what you can see from Paris in one day. Read our complete guide to learn about visits to historic Mont-Saint-Michel, to the best of Normandy, to Disneyland Paris, and even to London!
• Essential Day Trips – Our Reviews…
• Go Deeper into France – Private Day Tours from Paris…
Paris Pass Discounts – Exclusive to You!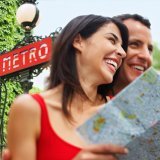 What we like about the Paris Pass is that it saves money & time. You get into the museums for free and ride the Metro for free. But the big advantage is that you get to bypass the ticket lines. If you've ever stood in line for hours at the Louvre or d'Orsay, you'll appreciate how nice it would be to just walk up to the door and show your Paris Pass
Now, we're able to offer a special discount, exclusively for our readers, that gives you an additional 10% on all 4-day and 6-day passes. What used to be just a good deal is now a great deal. And, since the clock doesn't start ticking on the Paris Pass until you first use it, you can buy it up to a year in advance. Be sure to use the discount code: INGUIDE10.
Classical Music, Opera & Ballet
Things to Do in Paris June 2016
Classical Concerts at La Sainte Chapelle
A Paris Insiders Guide Favourite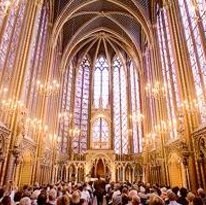 There are some stunning Gothic churches in Paris where classical music can be heard performed. But, hands down, the acoustically-perfect Saint Chapelle is our favourite venue in Paris for classical music. Imagine being swept away by the music of Vivaldi, Bach, Purcell and Monteverdi while surrounded by the spectacular vaulted arches filled with colourful and recently restored stained glass.

La Sainte Chapelle Featured Concerts in June
THE FOUR SEASONS BY VIVALDI
Performed with other great pieces like the Canon by Pachelbel, Roses from the South by Strauss; or selected works by Mozart, Beethoven & Handel, Sonatas and Partitas for Solo Violin by Bach. You can choose to upgrade with VIP champagne service before or after the concert. Most days in June.
→ Reserve Your Tickets…
CLASSICAL MUSIC CONCERT + CLASSICAL FRENCH BRASSERIE DINNER
This is a favorite new event. Combine a classic three-course French bistro meal before or after the concert for a completely classical French experience. Most days in June.
→ Reserve Your Tickets…
Special Performances at Notre Dame Cathedral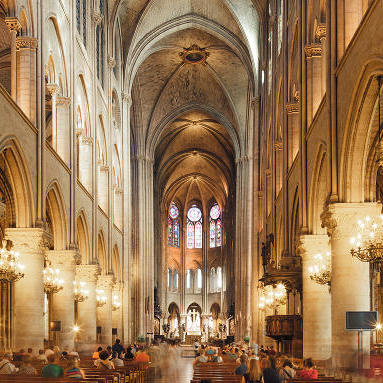 Don't just visit the world's most famous cathedral, be a part of it. There are four special performances in June. Enjoy the soaring stained glass and unbelievable acoustics as you list to concerts performed by some of the best contemporary musicians in France.

Notre Dame Cathedral Featured Concerts in June 2016
Lear at Palais Garnier – Paris Opera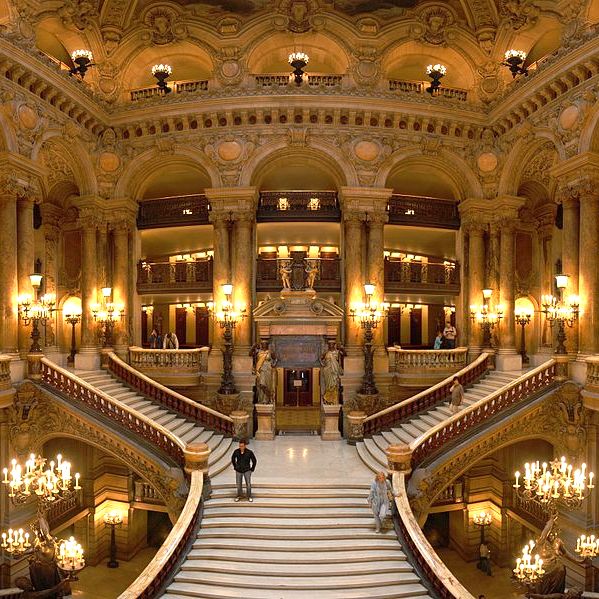 When in Paris, you must see a performance at the golden Palais Garnier in the Opera district. The building is so magnificent it will take your breath away. In June you have the chance to see a stellar production of the opera Lear performed by the Paris Opera. May 29 & June 1.

The English National Ballet at Palais Garnier
Also at Palais Garnier in June is a performance by the famed British ballet company. June 22, 23, 24, 25.
La Traviata – Paris Opera
Benoît Jacquot's production returns to the Paris with a stellar cast including Sonya Yoncheva, opera's brightest new star. Verdi's masterpiece is the bittersweet story of Violetta, a young courtesan, and Alfredo, a young man who is pure of heart. Performed in Italian, with English and French titles. Opera Bastille. Many Dates in June.
Performances at La Madeleine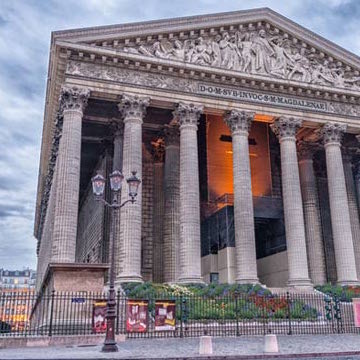 The classically-inspired Église de la Madeleine owes its existence to France's last kings and to its first emperor. Today it's a popular venue for classical music concerts — hearing Vivaldi's Four Seasons performed in this historic church will be a lasting memory.
Candlelight Concerts at Saint Ephrem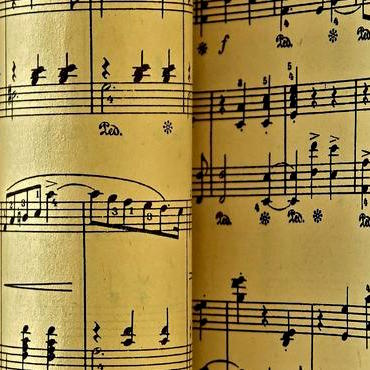 Enjoy a candlelight performance at the historic Eglise Saint Ephrem set in the Latin Quarter. Piano works by Chopin, Mozart and Beethoven will be performed as well as Bach's Goldberg Variations. Take in a concert, then wander through the most iconic of Paris neighborhoods, the Left Bank.

Saint Ephrem Featured Concerts in June
BEST OF MOZART, CHOPIN, BEETHOVEN & PROKOFIEV
June 2, 4, 6, 11, 18, 23, 24 & 26
→ Reserve Tickets…
BACH'S GOLDBERG VARIATIONS
June 8 & 25
→ Reserve Tickets…
BACH SUITES FOR VIOLONCELLO SOLO
June 12, 15, 19 & 28
→ Reserve Tickets…
BEST OF CHOPIN & LISZT
June 5 & 29
→ Reserve Tickets…
Top Food & Wine Activities
Things to Do in Paris June 2016
Don Juan II Dinner Cruise
A Paris Insiders Guide Readers' Favourite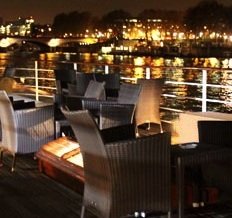 Pure Paris luxury! Take a three-hour cruise along the Seine in the luxury yacht, Don Juan II, as you are served a gourmet meal prepared by a Michelin starred chef. Combine romance, traditional French fine dining, and a tour of the City of Lights on the River Seine.
Wine Tasting in the Heart of Paris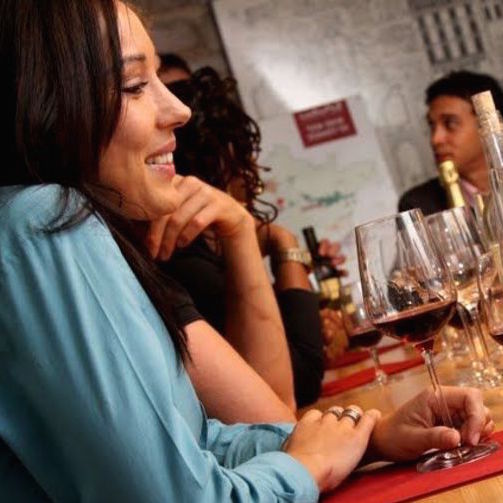 In a charming wine cellar smack in the center of Paris you spend an hour or two you covering a lot of French wine territory. This fun and informal wine tasting is led by professional sommeliers (in English) who deliver an extensive tasting of wines from the most important regions in France in a charming, centrally-located wine cellar.

More Wine Tastings in Paris
WINE TASTING WITH CHEESE & CHARCUTERIE LUNCH
Have even more fun! Not only do you participated in a guided tasting of wines from some of the most famous regions of France, you match the individual wines the plates of French specialty cheeses and charcuterie.
→ Book Now…
EVENING TOUR OF THE LOUVRE + WINE TASTING
This full evening activity combines three of our fave activities — being in Paris, viewing world-famous art with a guide who can explain it all, and wine tasting with an expert sommelier in the most popular wine cellar in Paris. You also get to skip the lines at the Louvre!
→ Reserve Now…
Gourmet French Food Walking Tour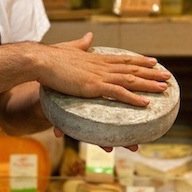 The good thing about this tour is that any calories you consume from the delicious taste samplings are likely to be burned off by the walk! It all takes place on the gourmet haven of the Left Bank. Begin at a traditional fromagerie. Sample and move on to freshly baked baguettes, fine French wine, foie gras and famous French cheeses.
Chocolate & Pastry Walking Tour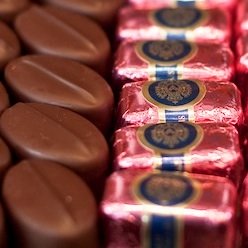 Combine your passion for Paris, chocolate and fabulous French pastries. Spend the afternoon tasting your way through the best chocolate shops, patisseries and boulangeries in Paris. A gourmet food expert will lead you through the neighborhood on this small group (8 people) walking tour.
The Best Events in Paris
Things to Do in Paris June 2016
Fête de la Musique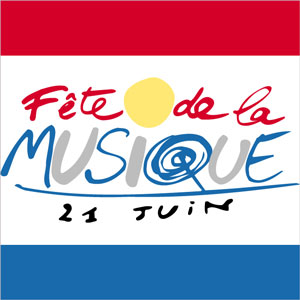 Paris and all of France will be filled with music on the longest day of the year as live bands play in parks and streets. Check the schedule to see where to catch live music. June 21.
→ Information…

International Rose Competition at Bagatelle
The best roses will be chosen on June 21 and can be viewed in the Bois de Boulogne's Jardins de Bagatelle throughout the summer.
→ Information…
The French Open
It's the only Grand Slam tennis tournament played on red clay! The French Open starts during the last week of May. Expect to see plenty of red clay flying! Held at Roland Garros. Ends June 5.
→ Information…
Futur en Seine
Something old, something new. All the latest digital discoveries will be shown at the historic covered market, the Carreau du Temple in the Marais. June 9 to 19, 2016 .
→ Information…
MakeUp 2016 in Paris
Love cosmetics? Head to the Carroussel du Louvre for all things make-up. See the latest trends and trendsetters. June 9 & 10.
→ Information…
Euro Cup 2016
It only happens every four years. This year, head to the Parc des Princes for the men's football (soccer) championship. June 10 to July 10.
→ Information…
23rd Annual Paris Jazz Festival
A magical international jazz event in the beautiful gardens of Parc Floral. Parc Floral de Vincennes. June 11 to July 31.
→ Information…
Salon International de la Maison de Poupee
It's the International Dollhouse Show, attracting vintage dollhouse collectors from around the globe. Espace Champerret. June 25 to 26.
→ Information…
Fête des Tuileries – Paris Funfair
It's the best fair and it's held in the beautiful Tuileries garden in the middle of Paris. The kids will love the trampolines, bumper cars & cotton candy. Tuileries Gardens, Place de la Concorde. June 27 to August 23.
→ Information…
New Exhibits at the Museums
Things to Do in Paris June 2016
So Many Paris Museums, So Little Time!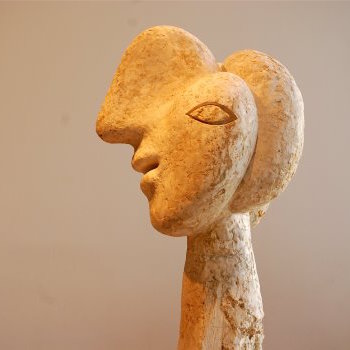 But, don't worry. We've put together the best of popular exhibits during the month of June. You'll want to go to Musee d'Orsay to discover the painter Charles Gleyre who's believed to be true father of impressionist painting. Among his students were Monet and Renoir. Also catch the Henri Rousseau exhibit while you're there. Across town at the Pompidou Centre is a special exhibit of the works of Paul Klee.

Charles Gleyre – The Reformed Romantic
Picasso & His Sculptures
Henri Rousseau – French Post-Impressionist Master
Persona – Strangely Human
Paul Klee – Swiss-German Modern Master
L'Art et l'Enfant (Art & The Child)
Founding Myths – From Hercules to Darth Vader