Things To Do In Paris –
January 2015
Things to Do in Paris January 2015. Paris doesn't slow down after the holidays, in fact it starts gearing up for more events like Paris Fashion Week, classical music concerts, and new museum exhibits.
There's a good reason we call it the City of Celebration, Paris starts off 2015 with a New Years concerts throughout the city, including at the historic Saint-Germain-des-Pres plus a concert cruise on the Seine.
January also means fashion week in Paris with the men's and women's haute couture collections.
Les Mega Soldes (big sales!) — At virtually every store in Paris the winter sales officially kick-off on January 7, 2015. As the calendar pages turn the discounts get deeper and deeper — up to 70% off by the time the sales end on February 10. If you're in Paris in January it's the right time to scoop up that Louis Vuitton bag you've been dreaming about.

Before-You-Go January 2015 Checklist
Get a Paris City Pass
Our best advice? Order a Paris city pass before you leave home. You'll get free entrance to almost all the museums, free rides on the Metro, and a lot more.
Read Our Guide to – Paris City Passes »
• Exclusive Paris Pass Discount Code Here »
Second best tip: Set Up Your Paris Airport Transfer in Advance
By private car, shuttle van, taxi, train or bus. Know in advance what's going to happen when you land in Paris.
Here's Our Complete Guide – Paris Airport Transfers »
Third: Book Your Activities in Advance
Don't wait until the last minute — It's Paris, it's busy, and many activities and events fill up quickly.
Read The Guide – The Eiffel Tower »
Things to Do in Paris – January 2015
Most Popular Activities
Things to Do in Paris January 2015
Bateaux Parisiens Dinner Cruise

Everything looks better from a boat cruising down the Seine! On this relaxing ride you see Paris from a different perspective. All the famous landmarks will pass by as you enjoy a multi-course French meal with wine. If you want to splurge, book the Service Premier option, which gets you a private table at the front of the boat.
• Seine Dinner Cruise – Booking & Information »
City Tour with Seine River Cruise & Eiffel Tower Lunch

If it's your first time to Paris it might be a fun idea to book a city tour, someting to give you an overview of the city and to give you an idea of what you want to see more of. The great thing about this tour is that, after you see the sights, you also take a relaxing cruise down the Seine followed by a leisurely lunch on the Eiffel Tower. All in all, it makes for a darn-near perfect first day in Paris.
• All-Inclusive City Tour – More Information Here »
Eiffel Tower, Moulin Rouge & Seine River Cruise

Here's another action-packed tour that lets you experience the best of Paris by night. The evening starts on the Eiffel Tower, where you have dinner at Restaurant 58. Next, view the lights of Paris from the Seine river cruise. You end up at number-one rated cabaret in Europe, the iconic Moulin Rouge, complete with champagne. Everything's been arranged for you, just sit back and enjoy.
• Eiffel Tower, Moulin Rouge & Seine River Cruise – More Info »
Paris, paris – Private Walking Tours
A Paris Insiders Guide favourite

That's right, two Parises. Named for one our fave books about ouf fave city, Paris, paris, these custom walks are conducted by author David Downey. What better way to see Paris than with the guy who writes about it most interestingly? These are private tours put together for a few lucky individuals. Grab a little luck for yourself. Highly recommended.
• Paris, paris Tours – Learn More »
Cruising in the Evening, with Bubbles

Our Paris Concierge has created some wonderful, private evening tours of Paris, perfect for special a occasion with a special someone. Your driver picks you up at your Paris address and shows you the best of the city while you simply relax and take in the sights…while drinking champagne!, That's right, you could be sipping bubbly in Paris. Did we mention that a vintage Rolls-Royce is also involved?
• VIP Night Tours of Paris – Complete Details »
Skip-the-Line Eiffel Tower Tours
A Paris Insiders Guide favourite

Why wait out in the cold? (it is January, after all) when you can skip-the-line and make your way to top of the world's most popular monument, the Eiffel Tower. On this guided tour, you'll learn fascinating details and trivia about the building of Gustave Eiffel's iron-laced wonder.
• More Information about – Eiffel Tower Tours »
Private Airport Transfer
A Paris Insiders Secret
best Insiders tip
, and we're sharing it with you here. By the time you land in Paris you're looking for some comfort, some TLC. The way we get that is by booking a ride from the airport in the private car of our
professional Paris pal
, Manu. He meets us at the arrivals gate in his
Mercedes S-Class
. Honestly, it's the only way to do it!
•
Manu Prestige Service –
More Information & Booking »
Fave Day Trips From Paris
Things to Do in Paris January 2015
Châteaux of the Loire Valley Day Tour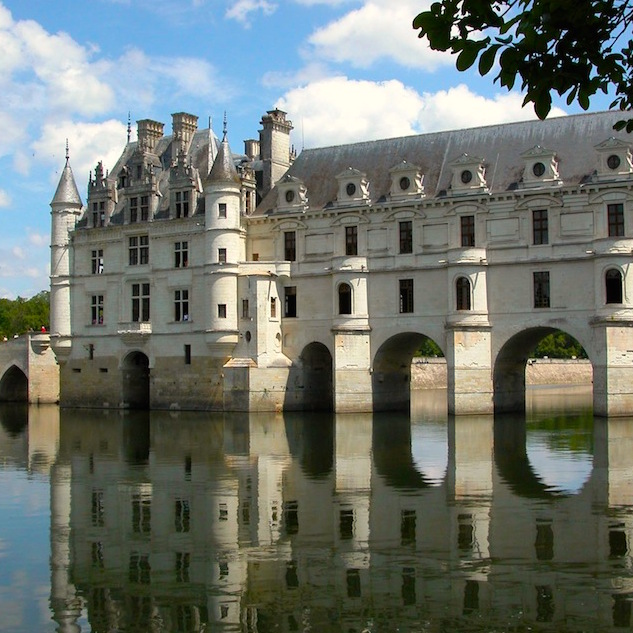 It's easy to get from Paris to the splendid chateaux of the Loire in a day. Take a leisurely tour of the magnificent castles on the banks of the Seine and still get back to Paris for dinner. Step back in time as you wander the gardens, mazes and traverse the moats of the Renaissance castles.
• Châteaux of the Loire Valley – More Information Here »
Spend a Day in the Famous Champagne Region
A Paris Insiders Guide Favourite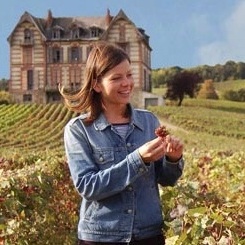 your Paris address
and takes along the
route des vins
, bordered with vineyards, to Reims, capital of the Champagne region. You tour the historic city, for sure, but it's the famous champagne houses that beckon and where
your sampling begins!
•
A Day in Champage
–
Complete Information & Booking »
A Day at Versailles
A Paris Insiders Guide Favourite
The day starts with you being picked up at your hotel. From there, everything is taken care of so you don't have to worry about RER trains, lineups and tickets. Your English-speaking driver is also your guide. There are half-day tours in the morning and in the afternoon, but we prefere the full-day tour for a complete, leisurely experience.
• Day Trip to Versaille – Learn More »
Essential Day Trips from Paris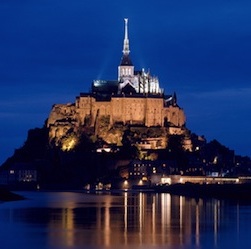 few of the magnificent things
found outside the gates of Paris. We know from experience that your trip to Paris will be even better and more memorable if you put aside day or two to experience the wonders of France that are within easy reach of Paris. We've put together a couple of articles about our recommended day trips.
•
Essential Day Trips from Paris
–
Our Recommendations »
Paris Pass Discounts – Exclusive to You!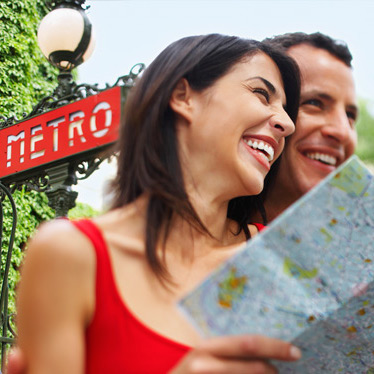 Paris Pass is offering a special discount, exclusively for our readers, but only for a limited time.
The Paris Pass saves you a lot of money and time, getting you inside almost all the museums for free (and as many times as you want) and giving you unlimited rides on the Metro.
With this special offer you will save an additional 10% on all 4-day and 6-day Paris Passes. What used to be just a good deal is now a great deal. And, since the clock doesn't start ticking on the Paris Pass until you first use it, you can buy it way in advance.
Thanks to Paris Pass for making this special offer to our readers.
Be sure to use this code – INSIDERGUIDE
Save 10% on all Paris Passes – Buy Yours Now »
Our Top Food & Wine Activities
Things to Do in Paris January 2015
Chocolate & Pastry Walking Tour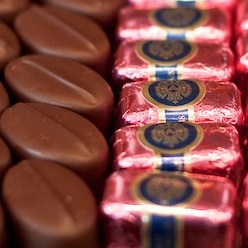 Go behind-the-scenes for an Insider look at some of the best patisseries and chocolatiers in Paris. If you've never eaten chocolate in The City of Good Food, you won't want to miss the chance to taste, taste taste — including regional specialties. Find out how all those delectable delights are made on this small-group tour.
• Chocolate & Pastry Walking Tour – Complete Information »
Don Juan II Gourmet Dinner Cruise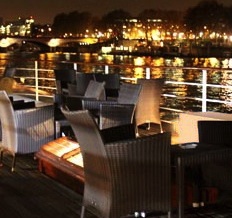 How's this for Paris luxury? Could you even imagine getting to take 3-hour cruise down the Seine in a luxury yacht…while being served a 3-course gourmet meal prepared by a Michelin chef? Well, imagine on — this fab food activity has been set up by by our Paris Concierge, so you know it's going to be great. Night in the City of Lights — combine romance, fine dining, and a tour of Paris…riverside.
• Gourmet Dinner Cruise – Inquiry Form & More Info »
Private Tours of The Paris Food Scene
A Paris Insiders Guide Favourite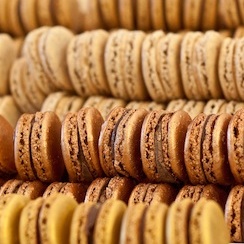 If you really want to feel like you've experienced the culinary culture of The City of Food, then book one of the amazing private food tours created by our Paris Concierge. Market tours, cooking classes, wine tastings and chocolate walks give you and your group (two-person minimum) a hands-on introduction to gourmet goodness in the city that pretty much invented it all!
• Private Food Tours – Read All About Them »
Classic French Cooking & Baking
If the weather gets a little wintery you can stay inside and take a leisurely cooking class to master a few French classic dishes — recipes you can make when you return home (to the delight of friends and family). Our Paris Concierge has included favorites – from private classes to group classes in a kitchen studio.
• Classic French Cooking – Find Out More »
Don't Wait…Until It's Too Late
The Sheer Poetry of That Title Hides an Important Truth
While we love poetry as much as the next guy it's the serious message it contains that's important here. Paris is a beautiful place, and a busy place. If you wait until you arrive to start to plan your activities and events you may find yourself left out in the cold.
That's why one of our top pieces of advice is this — plan and book at least some of the things you want to do before you leave home. After all, that's why we created Paris Insiders Guide in the first place. We were tired of missing out and waiting in lines. And we're here we show you the easy ways to plan and book in advance.
More Things To Do In Paris January 2015
The Best Events in Paris
Things to Do in Paris January 2015
January Sales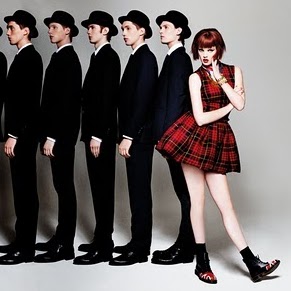 On your mark, get ready and shop! On January 7 one thousand Paris boutiques, as well as the Grands Magasins, kick off the annual January sales. France being France, even store sales must be authorized by the préfectures of each département (local government). It's hard to describe the shopping frenzy that the January sales inspire, especially at our fave department stores:
• Le Bon Marché »     • Printemps »     • Galeries Lafayette »
Paris Fashion Week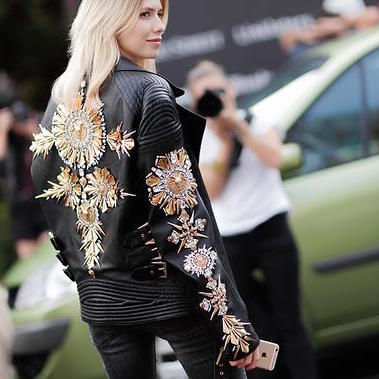 Although you can't buy tickets to the fashion shows, if you hang out in the trendy bars around the Carrousel du Louvre you might experience a celebrity sighting. Be on the lookout for Agnes B, Vivienne Westwood, Karl Lagerfeld and a collection of tall, thin models.
• January 21 to 25 Men's Fashion
• January 25 to 30 Haute Couture
• Mode à Paris Website »
Classical Music, Opera & Ballet
Things to Do in Paris January 2015
Classical Music on New Year's Day
Bring in the New Year with classical music. There's plenty to choose from — Bach's Suites for Violoncello performed at Saint Ephrem, trumpet & organ music at St. Eustache, a New Year's Concert at St. Germain des Pres even a concert cruise on the Seine! With works by some of the Big Stars of classic music — Chopin, Vivaldi, Dvorak, Strauss, even George Gershwin.
• December 31 to January 2
• New Year's Day Concerts – Complete Info & Tickets »
Vivaldi's Four Seasons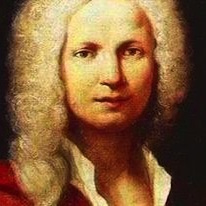 Take in Vivaldi's masterpiece in the 19th-century church commissioned by Napoleon (yes, that Napoleon). It's performed by the Orchestre Les Violons de France. The concert include other works by Schubert, Pachelbel, Mozart and Albinoni The location in the center of Paris cannot be beat!
• La Madeleine
• January 1, 2, 4, 6, 9, 17, 23, 27
• The Four Seasons – Book Your Seats »
Also Performed at La Madeleine – Mozart's Requiem, January 31 »
Music at Saint Ephrem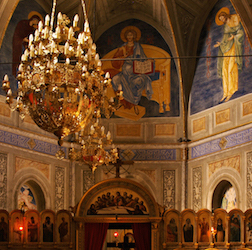 Take advantage of being in Paris by attending a concert of works by some of the the greatest composers of all time — Franz Liszt, Erik Satie, Ludwig van Beethoven, Peter Tchaikovsky, Frédéric Chopin — at one of the most beautiful churches in Paris, now classified as an historic monument.
• Throughout January
• Concerts at Saint Ephrem – More Information & Tickets »
An American in Paris: The Musical – World Premiere!
A Paris Insiders Guide Favourite
January is the last chance to see the World Premier of a new stage adaptation of the 1951 film classic starring Gene Kelly. The show is moving to Broadway, where it will open in March. Don't miss your chance to see a classic story of a young man trying to make a name for himself in the City of Lights at the end of World War II.
• January 1, 2, 3, 4
• An American in Paris – Act Now to Secure Your Seats »
Classical Music, Ballet & Opera in January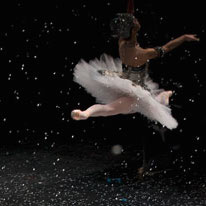 Attending a classical music concert in an historic church or cathedral will create a powerful memory of your trip to the City of Music. Listen to favorites by Mozart, Pachelbel, Schubert, Vivaldi, Bach, Beethoven in somes of the city's oldest religious buildings. Popular concerts are held throughout Paris at Saint Ephrem, La Madeleine, Saint Germain-des-Pres and even on a boat on the Seine River.
• Classical Music in January – The Complete List »
New Exhibits at the Museums Things to Do in Paris January 2015 The Mayans, 3000 years of Civilization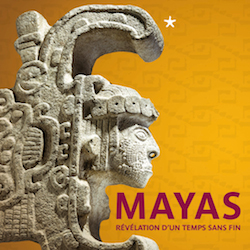 Boasting hundreds of masterpieces, Quai Branly hosts the biggest exhibition ever dedicated to the incredible achievements of this ancient culture. Guided by the stars, the mysterious civilizations of the Incas, Aztecs and Mayans flourished for more than 3000 years. Though pre-Columbian, these ancient cultures advanced the knowledge of art, mathematics, astronomy and even architecture
• Quai Branly. Ends February 8
• Website »
• Entrance to the museum is free with The Paris Pass »
Rhodes: A Greek Island and Gateway to the East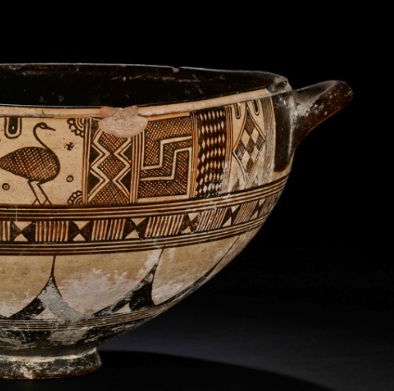 Discover the exceptional richness of Rhodian archeology from the Bronze Age to the Archaid period including clues to the now-gone Colossus — one of the Seven Wonders of the Ancient World. This exhibition brings together rare works from museums in Rhodes, Copenhagen, the British Museum, including gold and silver works.
• The Louvre. Ends February 10
• Website »

Paris Travel Planning Guides
Don't Miss a Single Paris Travel Tip.
Sign up for Le Petit Journal!
The Newsletter of Paris Insiders Guide
Don't Miss a Single Paris Travel Tip.
Sign up for Le Petit Journal!
The Newsletter Of Paris Insiders Guide