The 30 Best Things To Do In Paris – February 2016
Sure, it's Valentine's Day in the City of Love, but there's a lot to do between kisses! Given the hundreds of chocolatiers that dot the Paris landscape — with champagne vendors, flower shops and parfumiers trailing not far behind — celebrating Valentine's Day will be a melt-in-your-mouth experience. The weather will be chilly, but the occasional spring thaw will bring out a few sunny patches, when tout le monde gathers outside at cafés, eager to soak up a few rays.
February is a good time to book a day trip to take you on a guided tour to some of the fascinating places near Paris, like the Loire Valley or Versailles. Music is alive and well in Paris during fevrier with operas, classical music concerts, and ballets found at landmark locations — like Opera Bastille and Palais Garnier. One more thing — for readers of Paris Insiders Guide (that's you!) the Paris Pass is offering a 10% discount when you use Paris Insiders Exclusive Discount Code: INSIDERGUIDE.
Most Popular Activities
Things to Do in Paris February 2016
Eiffel Tower, Moulin Rouge & Seine River Cruise
Insiders Travelers' Favourite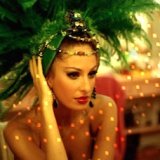 the best of Paris by night.
You start out by dining on the Eiffel Tower, gazing down at the Paris vista. Next is a romantic evening cruise along the Seine, seeing the lights of the City of Lights. You're not done yet! Finish this spectacular evening with a cabaret show at the world-famous Moulin Rouge. Champagne is included, of course!
•
Eiffel Tower, Moulin Rouge & Seine River Cruise – Information & Booking…
Best of Paris Tour + Versailles, Eiffel Tower & Seine River Cruise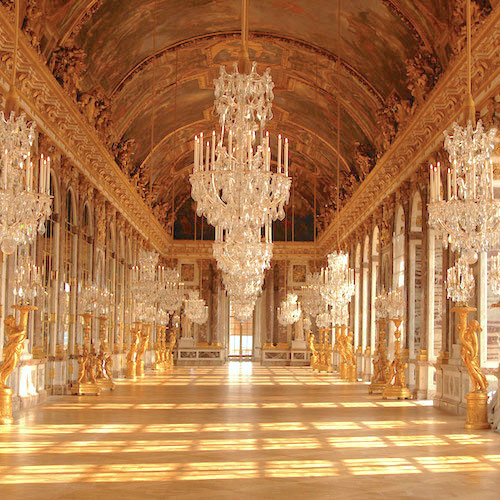 Versailles and the highlights of Paris
in one full-day tour. Visit the Palace of Versailles in the morning with a guided tour of the Great Royal Apartments, the Hall of Mirrors and the Queen's Apartments. Then return to Paris for lunch,
a Seine River cruise,
and a city tour in the afternoon. You even take the elevator to the second floor of the Eiffel Tower for panoramic views of the city. The adventure ends with a Seine River cruise. As you admire the famous bridges, marvel at all you've experienced on a day in Paris.
Moulin Rouge Dinner + Cabaret Show
Includes Roundtrip Hotel Transportation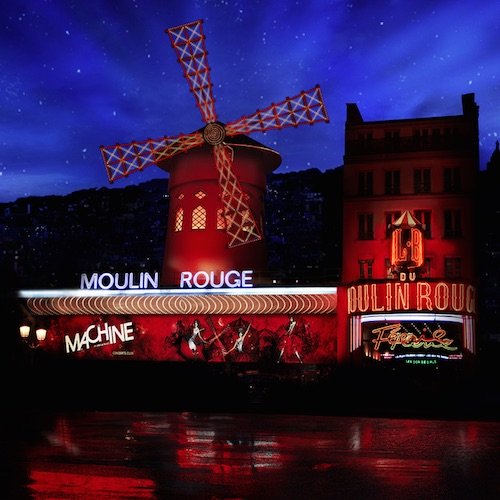 it includes hotel pickup and return
. The fun starts at 7:00 PM with a leisurely multi-course meal featuring classic French food and champagne. After dinner, settle back and enjoy the timeless cabaret show. Best part, all the details have been arranged for you. Everything is included — tickets to the show, dinner, champagne and transportation to and from your hotel. This sells out weeks in advance, so be sure to book early!
Private Historic Walking Tour + VIP Louvre Tour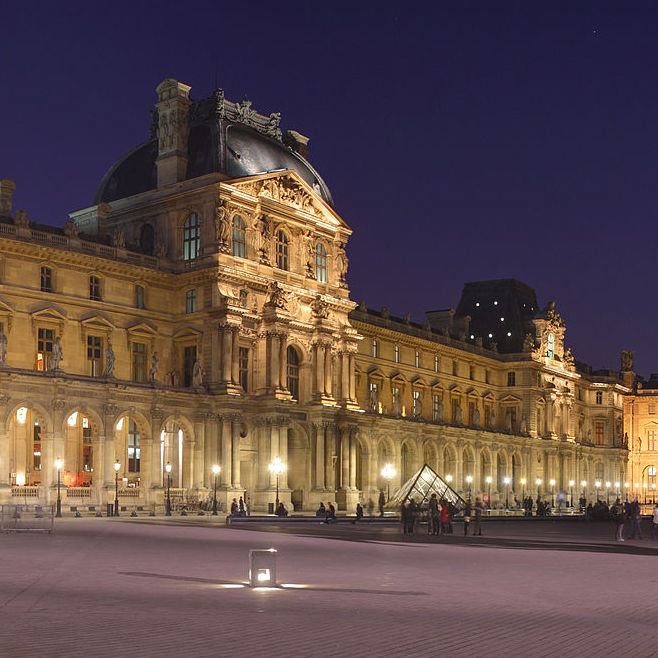 This is our new favorite.
First, see the best of Paris on a walking tour, then head directly to the Louvre for a private tour of the masterpieces and hidden treasures. Instead of wandering aimlessly, your gude will inspire you with the Louvre's history — from fortress, to a palace for French emperors (including Napoleon), to today — the single most important museum in the world.
Montmartre Impressionist Walking Tour – NEW!
Plus Skip-the-Line at Musée d'Orsay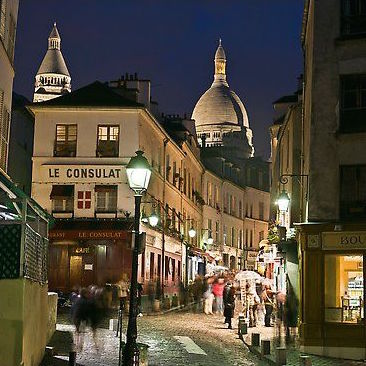 Attention art-lovers! Explore Montmartre, the neighborhood that inspired so many legendary artists. As you stroll through the romantic, winding streets, hear tales of the Impressionist painters, see where Van Gogh lived, the Montmartre windmill that Renoir painted in his masterpiece Bal du Moulin de la Galette, and Moulin Rouge. The tour ends with stunning views of the city from Sacre Coeur. Also included is a skip-the-line ticket to Musée d'Orsay to see Impressionist paintings, up close and personal
Paris Perfume Workshop – NEW!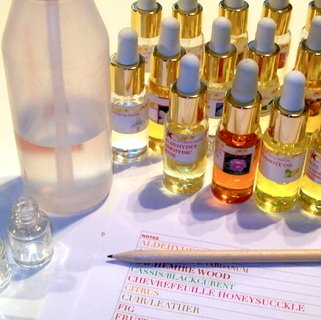 While in France, the country that practically invented the art of the scent, why not join a perfume workshop to learn about its history — and even how to make your own! After learning the ABCs of perfumery, including the characteristics of distinct families of scents, you dive in to make your own unique perfume to take home. The workshop is led by an expert who teaches at the school of Perfumery in Versailles. How cool is that?
• Paris Perfume Workshop – Information & Booking…
Champagne Cruise Along the Seine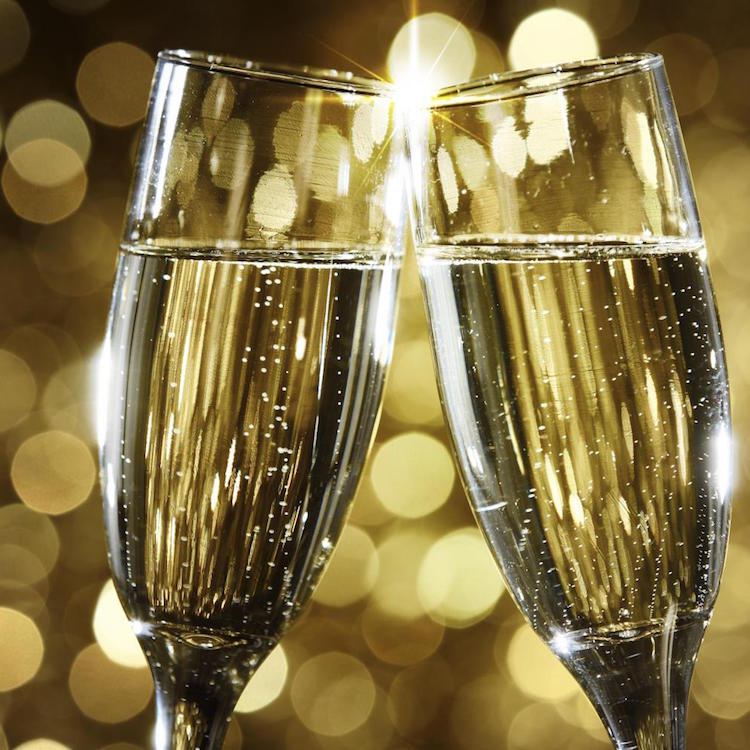 The days and night are still warm, so what better way to celebrate your stay Paris than a champagne-fuelled cruise down the Seine — the most romantic river in the world. You'll discover this is the very best way to see the sights of the city as you glide past the monuments on a bateaux while sipping bubbly.
• Bubbly on the River – Information & Booking…
Or…
Seine River Cruise + Lunch + Live Music – Information & Booking…
Airport Transfers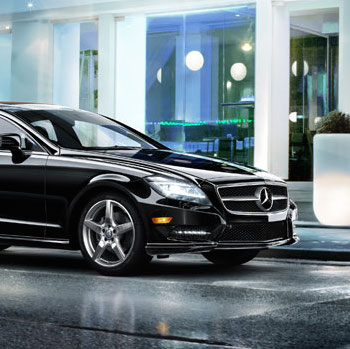 most appreciated pieces of advice
is to arrange your transportation from the Paris airport before you leave home. You'll be prepared and relaxed when you arrive. An easy and affordable way is to book a shuttle van service
right to your hotel.
Here's the service our readers like, it's convenient and cheaper than a taxi —
•
Paris Shuttle Arrival Transfer – Book Your Transfer…
But here's our very best tip, and a real Insiders Secret — ride directly to your hotel in a private car. After a long flight we appreciate the comfort of having our Paris pal, Manu, meet us at the arrivals gate and whisk us into the city in his Mercedes S-Class. Honestly, it's the only way to do it.
• Manu Prestige Service – Complete Information…
Fave Day Trips From Paris
Things to Do in Paris February 2016
Versailles Guided Tour & Grand Canal Gourmet Lunch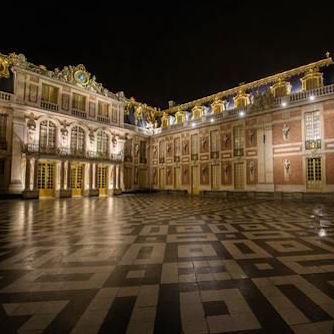 why not go the royal route?
A guided tour adds illuminating details and will make the past come alive with stories of palace life. Did you know it took 40 years to complete the gardens, fountains and Orangerie? Includes
luxury transportation to and from your hotel
, entrance to Versailles and an elegant lunch near the Grande Canal. Best of all, you skip the long lines!
The Historic D-Day Beaches of Normandy
A Paris Insiders Guide favourite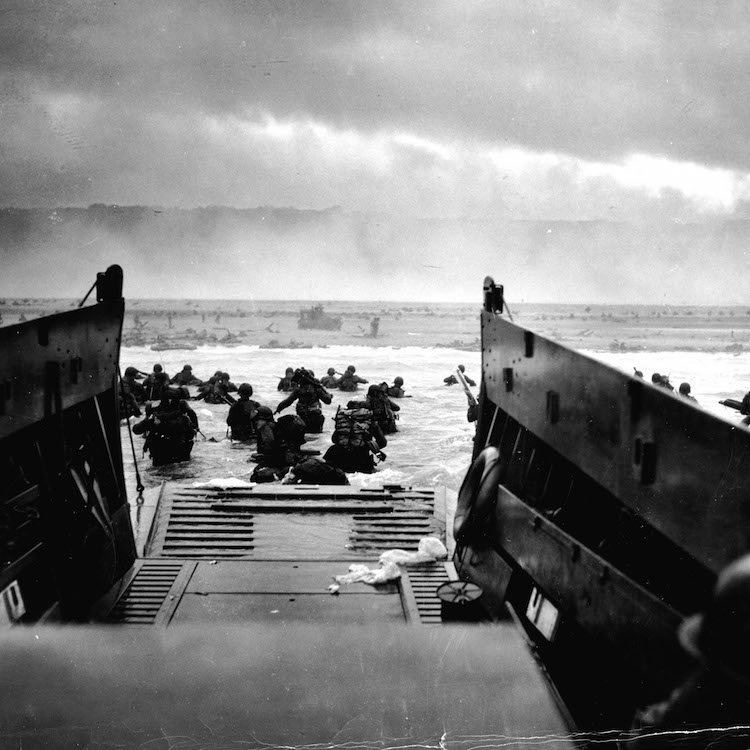 some of the most important sites of World War II
. You visit the memorials to those who fought and died here. The landing beaches themselves, and the nearby cemeteries, can be very emotional experiences. We strongly recommend the small group tour of 8 people where you get picked up at your Paris hotel as well as a personal driver/guide.
Spend a Day in the Magical Champagne Region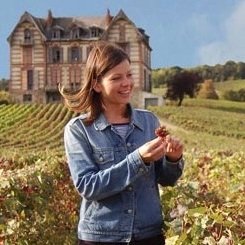 places where champagne is made.
Only an hour from Paris, a visit to the Champagne region makes for a memorable day trip. Your private driver picks you up at your hotel and whisks through rolling hills and world-class vineyards. After touring historic Reims, including a visit to its famous cathedral, the champagne houses beckon and your
sampling of bubbly begins!
You'll taste the Grands Crus as well as champagne from small family producers.
Visit the Chateaux of the Loire Valley
A Paris Insiders Guide Favourite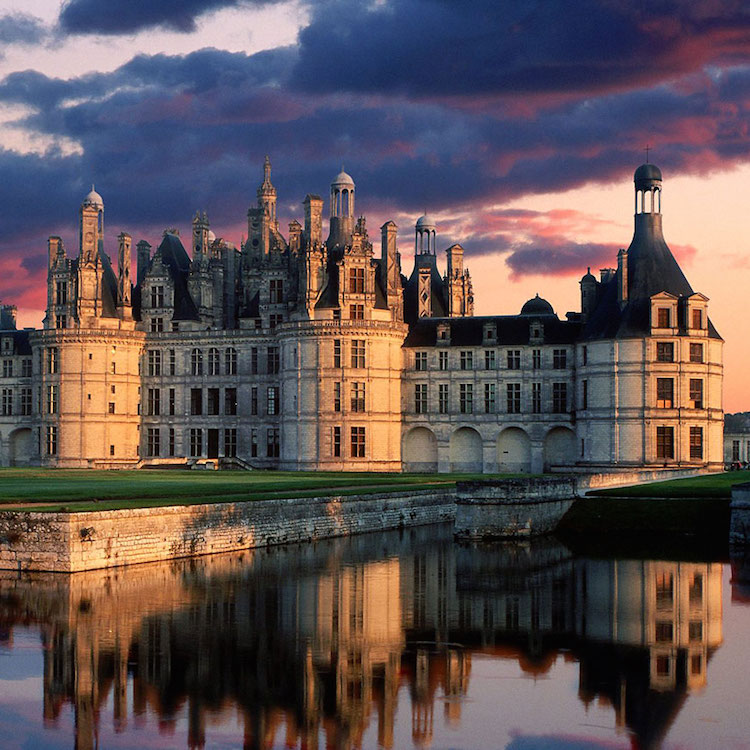 the most visited destinations
is the Loire Valley with its magnificent castles. It's an easy day trip from Paris, and the easiest way to do it is on a tour with an expert guide. Visit three of the most spectacular chateaux the Loire Valley has to offer — Chateau Amboise, Chateau Chenonceau and the amazing Chateau Chambord.
• Chateaux of the Loire Valley – Complete Details…
•As usual, our top recommendation is a VIP private tour. You can even elect to include tastings of Loire Valley wines on your day trip. VIP Private Tours of the Loire Valley Chateaux – Learn More…
Essential Day Trips from Paris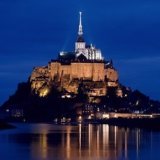 These are just a few of the wonders
within easy reach of Paris. We can tell you from our own experiences that putting aside a day or two to explore beyond the city gates will make your trips that much more memorable. We've put our thoughts and recommendations into a couple of articles about our favourite day trips.
•
Essential Day Trips from Paris – Read Our Reviews…
•
Private Day Trips in France – Go Deeper into France…
Our Top Food & Wine Activities
Things to Do in Paris February 2016
Don Juan II Gourmet Dinner Cruise
A Paris Insiders Guide Readers' Favourite
Pure Paris luxury.
Imagine taking a 3-hour cruise down the Seine in a luxury yacht…while being served a 3-course gourmet meal prepared by a Michelin chef. Well, imagine no longer — all the details of this fabulous food activity have been arranged by our Paris Concierge, so you know it's going to be great. This magical night in the City of Lights combines romance, fine dining, and a tour of Paris along the Seine.
•
Gourmet Dinner Cruise Aboard the Don Juan II
–
Inquiry Form & More Info…
Gourmet Bus Tour of Paris – NEW!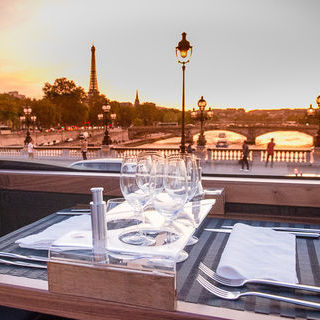 This sounds like pure Paris fun! Board an elegant double-decker bus for a classic French multi-course meal with wine as the best of Paris passes before you at your table. Every seat is a window seat — in fact, the luxury bus is designed to create the atmosphere of a Paris bistro with 360-degree glass windows. Choose between a 4-course lunch or a 6-course dinner. Champagne is included, of course!
• Gourmet Bus Tour of Paris – Information & Booking…
Chocolate Walking Tour
you walk from chocolate shop to chocolate shop in
the classic 1st Arrondissement of Paris, learn the secrets and techniques of each, and sample all along the route. It's a small group tour with hands-on attention, and it goes at a relaxed pace. You're going to find out why we say that
Paris = chocolat
.
•
Chocolate Walking Tour – Info & Booking…
Evening Wine Tour & Tasting – NEW!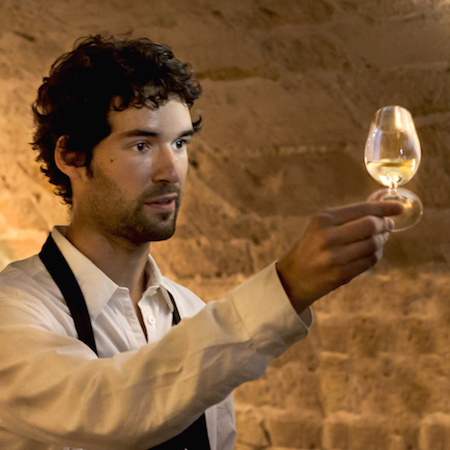 bar á vin
to
learn about the wine regions of France
as you taste the wines. Next (and this is clever), stroll to a grocery store where your guide shows you how to decipher wine labels.You end the night at a
trendy wine bar for a flight of wine tastings
accompanied by baguette and cheeses.
•
Evening Wine Tour & Tasting – Learn More…
Saint-Germain-des-Prés Gourmet Walking Tour
fromagerie
to learn about the country's cheeses. Sample there and move on to
freshly baked baguettes
. You'll also take in French wine and even foie gras! And, don't worry — any calories you take in at
delicious taste samplings
are going to be burned off by the walk!
•
Gourmet French Food Walking Tour – Complete Information…
Classical Music, Opera & Ballet
Things to Do in Paris February 2016
The Barber of Seville
See one of the most enduring masterpieces of comedy & opera. In the perfectly-paced frenzy of this riotous romp, barber Figaro helps a lovesick nobleman win the woman of his dreams. It's a complex musical piece with duos, trios, quintets and sextets all demonstrated in the finale of the first act. Performed in Italian, with surtitles in English and French.
• Opera Bastille
• Various dates in February through March 4
• The Barber of Seville – Reserve Your Seats…
Capriccio
Robert Carsen's staging of Richard Strauss' Capriccio captures the essence of the Strauss' final work. This fiery opera rekindles the conflict between music and words with a composer and a poet as they vie for the favours of a countess. First performed in Munich in 1942, Strauss' last opera is a vibrant declaration of love to opera. Performed in German with English and French surtitles.
• Palais Garnier
• February 3, 6, 10 14
• Capriccio – Information & Booking…
Werther – Paris Opera
Although more than a century passed between the publication of Goethe's novel and Massenet's operatic interpretation, Werther captured the essence of budding Romanticism. Be dazzled by Benoît Jacquot's legendary production of Werther, conducted by Michel Plasson. In this French masterpiece, the drama unfolds under moonlight.
• Opera Bastille
• Dates in January and February 1
• Werther – Buy Tickets…
Ballet Performances at Palais Garnier
must
see a performance of ballet
at the golden Palais Garnier
in the Opera district. This month see a new work by French choreographerJerome Bel sharing the program with Jerome Robbins's timeless masterpiece,
Goldberg Variations
, set to the music of J.S. Bach. At the Palais Garnier, as well as other events.
•
Ballet at Palais Garnier – Complete List for February 2016…
The Best Events in Paris
Things to Do in Paris February 2016
Carnaval de Paris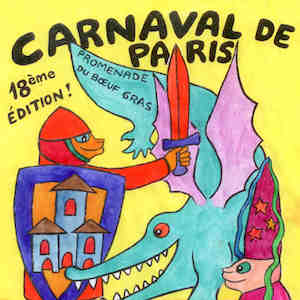 Party like it's 1411! That's how long the Carnaval has been celebrated (except for a brief break between 1952 and 1997). But it's business as usual with parades and festivities that start at the Place Gambetta and end at the Hôtel de Ville. COPY
• Website…
Chinese New Year in Paris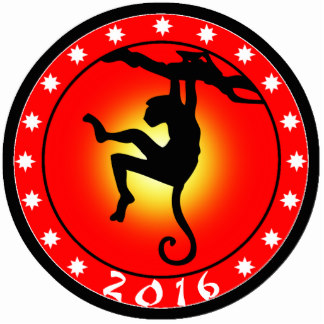 2016 is L'Année de la Singe (Year of the Monkey). Celebrations for Chinese New Year begin on February 8. There's a lively parade and celebrations throughout the 13th Arrondissement between Place d'Italie and the Porte de Choisy, with Buddhist shrines and plenty of good Asian eats.
• Information…
New Exhibits at the Museums
Things to Do in Paris February 2016
Pablo Picasso & the Modern Masters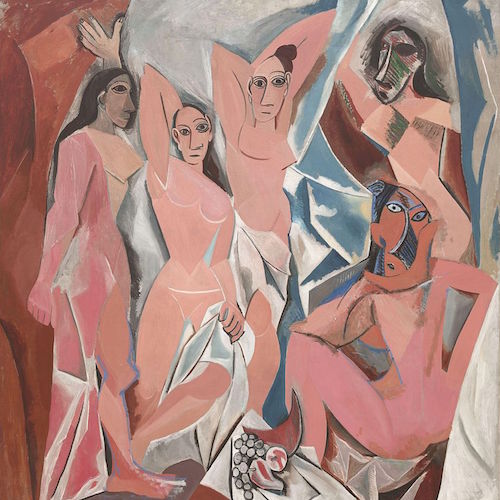 Picasso's Les Demoiselles d'Avignon and Guernica make a rare appearance together
, displayed along side works by other modern masters like David Hockney, Jasper Johns, Roy Lichtenstein, Martin Kippenberger, Andy Warhol, Jean-Michel Basquiat and Jeff Koons. This is a very rare chance see the Picassos.
Sure to be sold out.
• Grand Palais – Ends February 29
•
Website…
Metamorphoses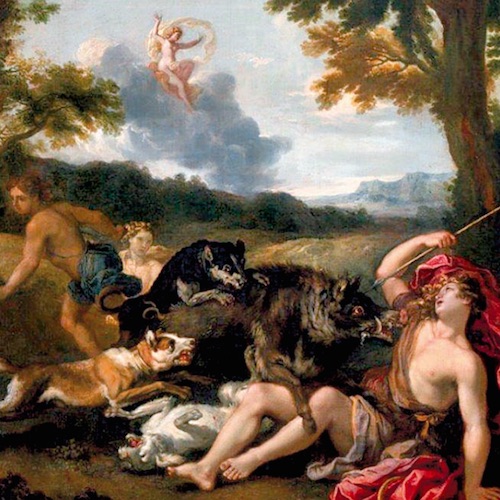 Thirty artworks including first-century bronzes, paintings by Van Dyck and Delacroix, sculptures by Rodin, as well as decorative objects have been brought together in the glass pavilion of the Louvre. The exhibit showcases the Metamorphoses of Ovid, an epic poem that chronicles the history of the Greco-Roman world. Through tales of transformation of gods, heroes, or mere mortals, he describes the beauty of nature and the geography of the Mediterranean world.
• Louvre. Ends March 16
• Website…