Things To Do In Paris –
February 2015
Things to do in Paris February 2015. Sure, it's Valentine's Day in the City of Love, but there's a lot to do between kisses!
Given the hundreds of chocolatiers that dot the Parisian landscape – with champagne vendors, flower and perfume shops trailing not far behind – celebrating Valentine's Day in Paris will be a melt-in-your-mouth experience.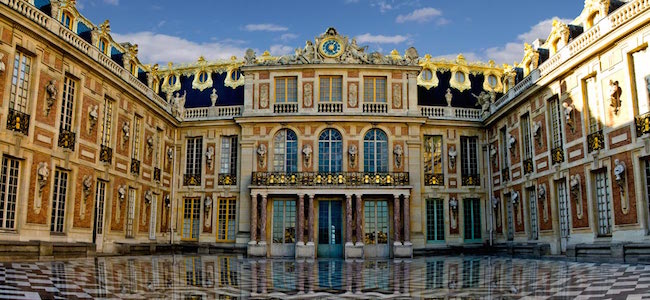 The weather may still be chilly, but the occasional spring thaw will bring out sunny patches. And when that happens, you're sure to see tout le monde crowding outside at cafés eager to soak up a few rays.
February is a good time to book a day trip to take you on a guided tour to some of the fascinating places near Paris, like the Loire Valley or Versailles. That's the courtyard at Versailles in the photo above.
Music is alive and well in Paris during Fevrier with operas, classical music concerts, ballets found throughout the City of Song & Dance held throughout landmark locations – churches, Opera Bastille and Palais Garnier.

Before-You-Go February 2015 Checklist
Get a Paris City Pass
It's our best piece of advice. Avoid standing in line at museums and get unlimited free rides on the Metro
Read Our Guide to – Paris City Passes »
• Exclusive Paris Pass Discount Code Here »
Second best tip: Set Up Your Paris Airport Transfer in Advance
By private car, shuttle van, taxi, train or bus.
Here's Our Complete Guide – Paris Airport Transfers »
Third: Book Your Activities in Advance
Don't wait until the last minute, many activities and events fill up quickly.
Read The Guide – Chateau de Versailles tours »
Things to Do in Paris – January 2015
Most Popular Activities
Things to Do in Paris February 2015
Eiffel Tower Skip-the-Line Tour – No Waiting!
A Paris Insiders Guide Favourite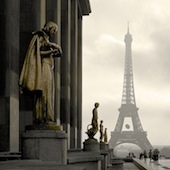 The Paris Insiders secret way to avoid the long lines at the Eiffel Tower is to book a skip-the-line-tour. You meet your guide at the base of the tower and are whisked past the lineups right to the second level. Not only do you get priority access, but your guide fills you in on the history and fun facts about the ET. After the tour take the elvator right to the very top..
• Eiffel Tower Skip-the-Line Tour – Info & Booking »
Seine River Dinner Cruise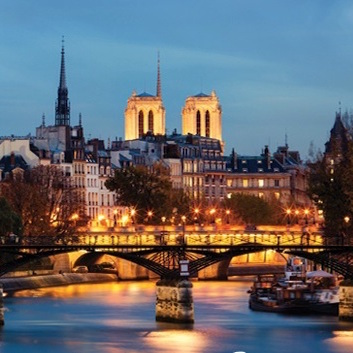 One of our reader's fave activities is to spend an evening gliding down the most famous river in the world, watching the city illuminated, while dining at your own private table. Three-course classic French meal with red and white wine and aperitifs. Remember it's February — romance and all that.
• Seine River Dinner Cruise – Book Your Cruise »
Moulin Rouge Dinner and Show with Hotel Pickup
The Moulin Rouge was built in the same year as the Eiffel Tower and, like the Tower, it's still just as glorious, as well as being the top-rated nightclub in the world. This is the easy way to take in the Moulin Rouge experience — your driver picks you up at your Paris address and returns you when the night is over.
• Moulin Rouge Dinner and Show – Information & Booking »
Ghosts, Mysteries and Legends Night Walking Tour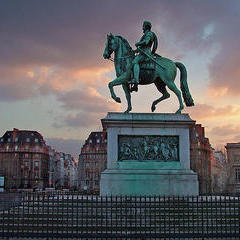 Paris at night can be romantic, or it can be mysterious. With 2000 years of history, there are bound to be a fair number of mysteries and eerie events. Wind through the ancient, narrow streets with your expert guide and learn about ghosts, plaques, wars and Nazis.
• Ghosts, Mysteries and Legends – Learn More & Book Your Tour »
Skip the Line – Evening Louvre Tour and Wine Tasting
A Paris Insiders Guide Favourite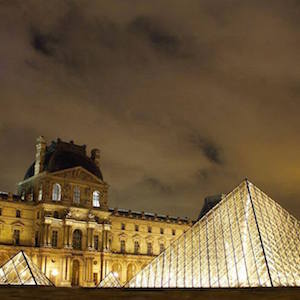 This is our new favourite. Not only do you skip the lines at the Louvre, see the museum in the evening when it's less crowded, and be shown around by an expert guide…not only that, but the evening ends with a wine tasting at a nearby wine bar hosted by an expert sommelier. Did you know that the Louvre saw 9.3 MILLION visitors in 2014? That's why you have to skip the lines.
• Evening Louvre Tour and Wine Tasting – More Information »
Cruising in the Evening, with Bubbles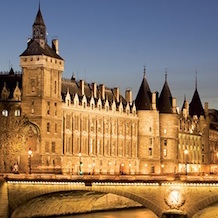 Imagine cruising the streets of Paris in the back of your own private car while your driver takes you to best of the nighttime sights. These wonderful, private evening tours are perfect for special occasions like Valentine's Day. Your driver picks you up and you simply relax and take in the sights…while drinking champagne! That's right, you could be sipping bubbly in Paris. Did we mention that a vintage Rolls-Royce could also be involved?
• VIP Night Tours of Paris – Complete Details »
Private Airport Transfer
A Paris Insiders Secret
Before we get to our day trip recommendations, we want to share our best tip — transfer in a private car to and from the airport. Traveling is tough, and after the flight we appreciate some comfort. So we have our Paris pal Manu meet us at the arrivals gate and whisk us into the city in his Mercedes S-Class. Honestly, it's the only way to do it!
• Manu Prestige Service – More Information & Booking »
Fave Day Trips From Paris
Things to Do in Paris February 2015
Spend a Day at Versailles
A Paris Insiders Guide Favourite
Instead of worrying about trains, brochures and guide books, why not go the royal route? Book a private van and a guide to add illuminating details and make the past come alive with stories of palace life. Includes transportation to and from your hotel.
• Day Trip to Versailles – Learn More »
Chateaux of the Loire Valley Day Tour
A Paris Insiders Guide Favourite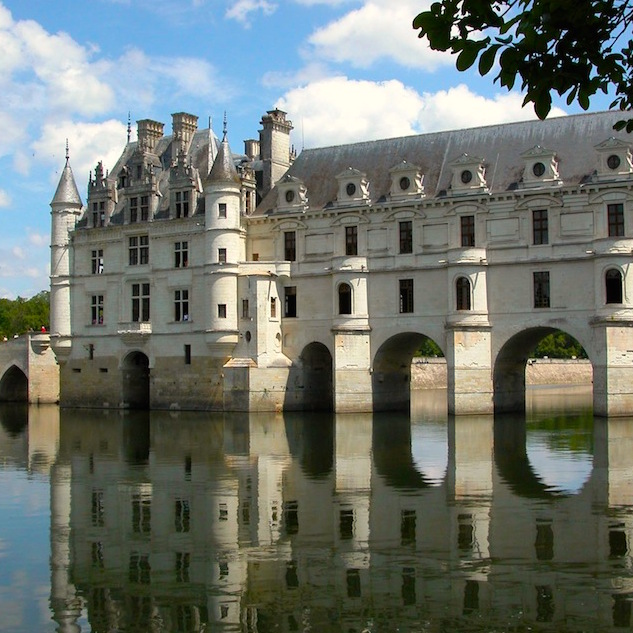 One of the most visited destinations in France is the Loire Valley with its magnificent castles. It's an easy day trip from Paris, and the best way to do it is on a tour with an expert guide. Visit three of the most spectacular chateaux the Loire Valley has to offer — Chateau Amboise, Chateau Chenonceau and the amazing Chateau Chambord.
• Chateaux of the Loire Valley – Complete Details »
The D-Day Beaches
Day Trips from Paris
On this popular trip you drive through the beautiful Normandy countryside to some of the most important sites of World War II to visit the memorials to those who fought and died here. The landing beaches themselves, and the nearby cemeteries, can be very emotional experiences. We strongly recommend the small group tour of 8 people — your personal driver picks you up at your Paris hotel or apartment.
• The D-Day Beaches – More Information & Booking »
Spend a Day in the Legendary Champagne Region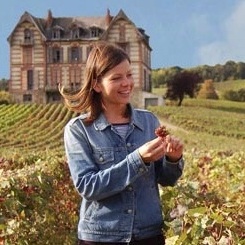 Only an hour from Paris, a visit to the Champagne region makes for a memorable day trip. Your private driver picks you up at your hotel and whisks through rolling hills and world-class vineyards. You'll taste the Grands Crus as well as champagne from small family producers.
• Visit the Champagne Region – Complete Information »
Essential Day Trips from Paris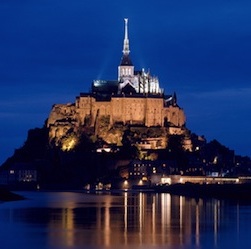 few of the wonders
within easy reach of Paris. We can tell you from our own experiences that putting aside a day or two to
explore beyond the city gates
will make your trips that much more memorable. We've put our thoughts and recommendations into a couple of articles about our favourite day trips.
•
Essential Day Trips from Paris
–
Our Recommendations »
Paris Pass Discounts – Exclusive to You!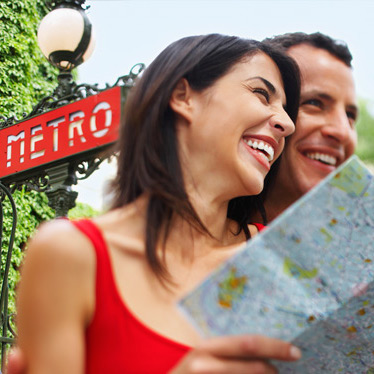 Paris Pass is offering a special discount, exclusively for our readers, but only for a limited time.
The Paris Pass saves you a lot of money and time, getting you inside almost all the museums for free (and as many times as you want) and giving you unlimited rides on the Metro.
With this special offer you will save an additional 10% on all 4-day and 6-day Paris Passes. What used to be just a good deal is now a great deal. And, since the clock doesn't start ticking on the Paris Pass until you first use it, you can buy it way in advance.
Thanks to Paris Pass for making this special offer to our readers.
Be sure to use this code – INSIDERGUIDE
Save 10% on all Paris Passes – Buy Yours Now »
Our Top Food & Wine Activities
Things to Do in Paris February 2015
Gourmet Walking Tour

Visiting the small, specialty food shops of Paris with an expert is one of the best ways to get into the culinary culture of the city renowned for its food. On these tours you visit and sample at boulangeries, cheese shops, charcuteries and foie gras merchants.
• Gourmet Walking Tour – Info & Booking »
Chocolate Walking Tour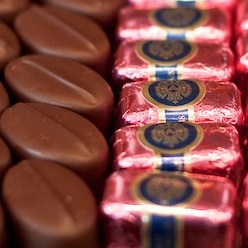 The name says it all — with an expert guide you walk from chocolate shop to chocolate shop in the classic 1st Arrondissement of Paris, learn the secrets and techniques of each, and sample all along the route. It's a small group tour with hands-on attention, and it goes at a relaxed pace. You're going to find out why we say that Paris = chocolat.
• Chocolate Walking Tour – Info & Booking »
Market Tour & Classic French Cooking
The day starts with a visit to one of the city's open-air markets where your chef/guide teaches you about the foods of France and how to choose them. Then he takes you to the cooking studio where he shows you how to turn your purchases into a fabulous lunch. Shop, cook, eat — a perfect day in Paris.
• Market Tour & Classic French Cooking – Booking Details »
Wine Tasting with Cheese and Charcuterie Lunch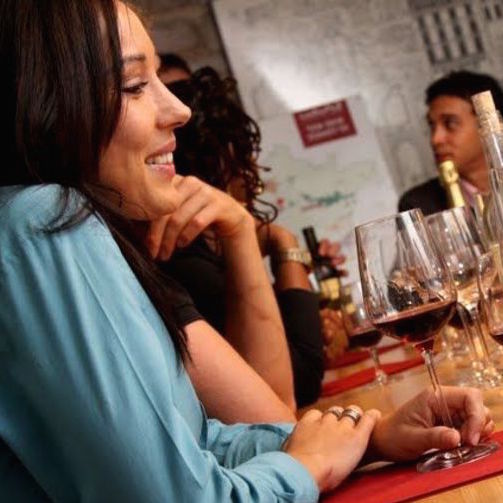 In the cellar of the most popular wine bar in Paris join your expert sommerlier for a guided tasting of wines from some of the most famous regions of France. You'll learn a lot about how to inspect, choose and taste wine. To match the individual wines there's a board of French specialty cheeses and charcuterie.
• Wine Tasting in Paris – Book Online »
Classical Music, Opera & Ballet
Things to Do in Paris February 2015
Vivaldi's Four Seasons at La Madeleine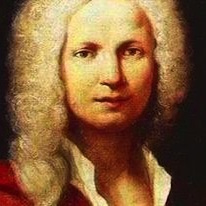 Hear Vivaldi's most enduring masterwork performed by the Orchestre Les Violons at La Madeleine. It's hard to believe that Antonio Vivaldi wrote this classic violin concerto around 1720 (there's debate on the exact date). Equally hard to believe is he wrote 500 concertos in total during his life.
• Eglise de la Madeleine
• February 3, 8, 14, 20 & 25
• The Four Seasons – Reserve Your Seat Online »
Classic Concerts at Eglise Saint-Ephrem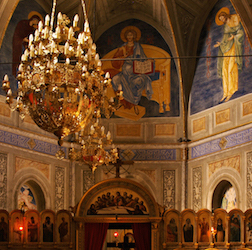 February is a great month to catch one of the many classical concerts held at this landmark church on the Left Bank. Choose from an evening of piano trios by Schubert and Mendelssohn, Bach's Suites for Violoncello or the beautiful Goldberg Variations by Bach.
• Eglise Saint-Ephrem
• Many dates in February
• Classic Concerts at Eglise Saint-Ephrem – Buy Your Tickets »
Ballet Performances at Palais Garnier
When in Paris, you must see a performance of ballet at the gold-plated Palais Garnier found in the Opera district. Choose from The Abduction from the Seraglio, a new interpretation of Mozart's famed singspiel, and the Song of the Earth, a dance set to Gustav Mahler's music.
• Palais Garnier
• 14 dates in February
• Ballet at Palais Garnier – Get Your Tickets Online »
Opera Performances at Opera Bastille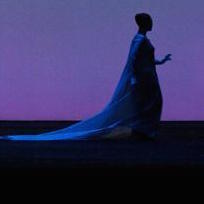 Be dazzled by Mozart's Don Giovanni performed in Italian, Claude Debussy's lyric drama, Pelleas et Melisande performed in French, or Robert Strauss bold masterpiece, Ariadne Auf Naxos performed in German. The Opera Bastille is a stunning Paris landmark on Place Bastille — a must see while in the City of Music.
• Opera de la Bastille
• February 5 to 28
• Performances at Opera Bastille – Information & Tickets »
Music at Théâtre des Champs-Élysées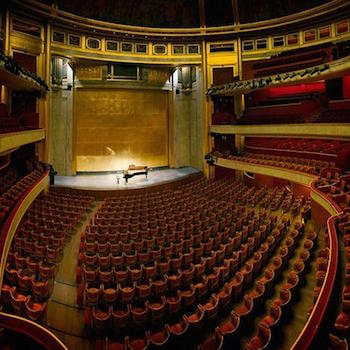 At this classic theater just off the Champs-Élysées where incendiary works such as Stravinsky's Rite of Spring were first performed, hear works by Verdi, Dvorak, Rossini and Håndel in magnificent performances in February.
• Théâtre des Champs-Élysées
• February 3 to 19
• Théâtre des Champs-Élysées – Website »
Complete Listings of Concerts, Opera & Ballet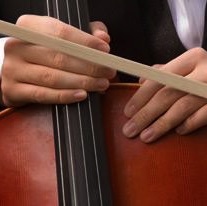 That's just the start — there is a lot of music being performed in Paris in February. To find the concert perfect for you, see the Big List of concerts, ballets, operas and chamber music performed around the city at Théâtre du Chatelet, Palais Garnier, Salle Gaveau, Cité de la Musique and the other hidden gems in Paris. Discover why we call it The City of Music.
• February Classical Music in Paris – See the Big List »
More Things To Do In Paris January 2015
Our Advice Remains the Same…
In a city as popular and busy as Paris you simply don't want to wait until the last minute to plan your activities. Besides, it's way more relaxing – and fun – when you have your plans in place and you can simply lay back and enjoy the wonders of the city while you're there.
So, read our handy guides (we've done a lot of work on them, so put them to use) to arrange your airport transfers, one or two day trips out of the city, a Seine River cruise…
The Best Events in Paris
Things to Do in Paris February 2015
Chinese New Year
This has become a very popular event in recent years. There's a lively parade and celebrations throughout the 13th Arrondissement between Place d'Italie and the Porte de Choisy with Buddhist shrines and plenty of good Asian eats.
• Place d'Italie
• February 19, 2015
• Website »
Carnaval de Paris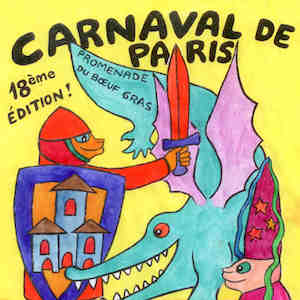 Party like it's 1411! That's how long the Carnaval has been celebrated (except for a brief break between 1952 and 1997). But now it's business as usual with parades and festivities that start at the Place Gambetta and end at the Hôtel de Ville.
• Place Gambetta
• February 15
• Website »
New Exhibits at the Museums Things to Do in Paris February 2015 Jeff Koons Exhibition
American contemporary artist Jeff Koons started as a Wall Street trader before an abrupt career change to contemporary artist. See a range of his modern media work — from photography and painting to computer-assisted creations. For thirty-five years his monumental works have been exhibited around the globe.
• Centre Pompidou
• Ends April 27
• Website »
The World of Buttons
Déboutonnez la mode! Explore the fascinating history of the button. See an outstanding collection of 3,700 buttons from the 18th to the 20th century and trace the evolution of the button from utilitarian object to objet d'art and the world of fashion. Les Arts Decoratifs entry is included in the Paris Pass.
• Musée Les Arts Decoratifs
• Ends April 13
• Website »

Don't Miss a Single Paris Travel Tip.
Sign up for Le Petit Journal!
The Newsletter of Paris Insiders Guide
Don't Miss a Single Paris Travel Tip.
Sign up for Le Petit Journal!
The Newsletter Of Paris Insiders Guide