The 40 Best Things To Do In Paris – February 2017
Sure, it's Valentine's Day in the City of Love, but there's a lot to do between kisses! Given the hundreds of chocolatiers that dot the Paris landscape — with champagne vendors, flower shops and parfumiers trailing not far behind — celebrating Valentine's Day will be a melt-in-your-mouth experience. The weather will be chilly, but the occasional spring thaw will bring out a few sunny patches, when tout le monde gathers outside at cafés, eager to soak up a few rays.
Surprisingly, February is a good time to book a day trip to take you on a guided tour to some of the fascinating places near Paris, like the Loire Valley or Versailles. Music is alive and well in Paris during fevrier with operas, classical music concerts, and ballets found at landmark locations — like Opera Bastille and Palais Garnier. One more thing — for readers of Paris Insiders Guide (that's you!) the Paris Pass is offering a 10% discount when you use Paris Insiders Exclusive Discount Code.

Most Popular Activities
Things to Do in Paris February 2017
Eiffel Tower Skip-the-Line Tour – Don't Be Left Out in the Cold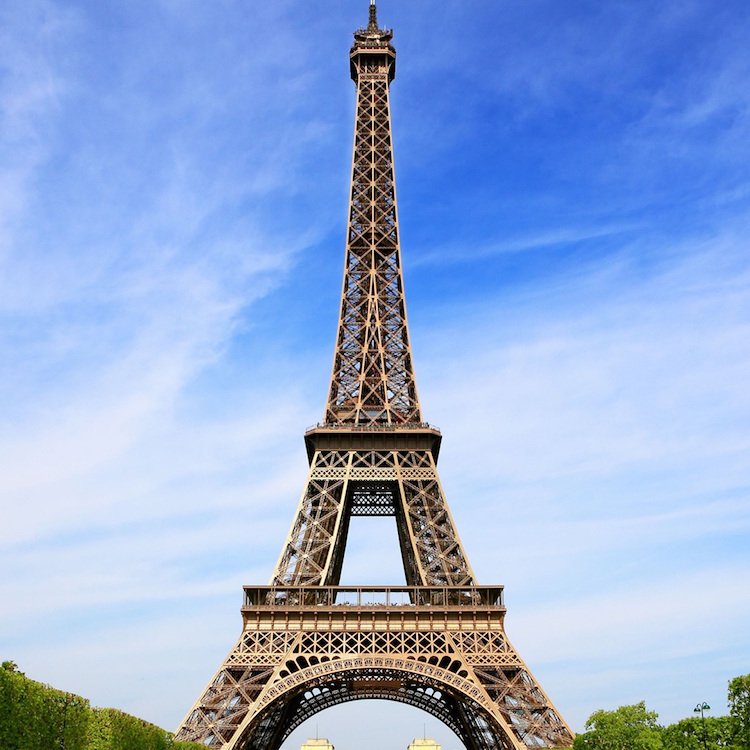 The Paris Insiders secret way to avoid the long lines at the Eiffel Tower is to book a skip-the-line-tour. You meet your guide at the base of the tower and are whisked past the lineups right to the second level. Not only do you get priority access, but your guide fills you in on the history and fun facts about the ET. After the tour, take the elevator right to the very top.
Champagne Cruise Along the Seine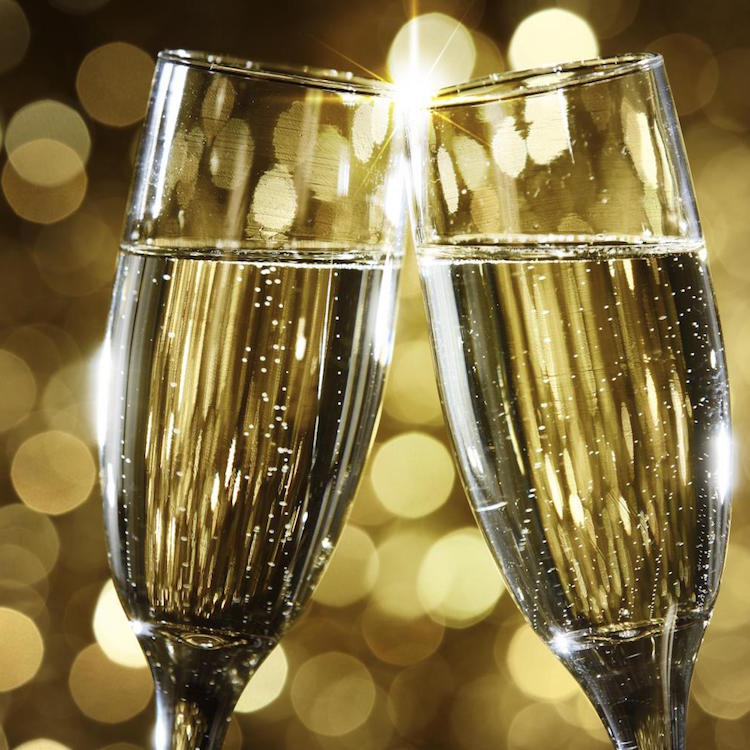 What better way to celebrate your stay Paris than a champagne-fuelled cruise down the Seine — the most romantic river in the world. You'll discover this is one of the very best ways to see the sights of the city as you glide past the monuments on a bateaux… while sipping bubbly! Weekends only in February

Seine River Cruise + Lunch + Live Music
Eiffel Tower, Moulin Rouge & Seine River Cruise
Insiders Travelers' Favourite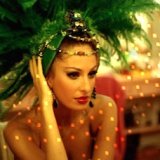 This activity lets you experience the best of Paris by night. You start out by dining on the Eiffel Tower, gazing down at the Paris vista. Next is a romantic evening cruise along the Seine, seeing the lights of the City of Lights. You're not done yet! Finish this spectacular evening with a cabaret show at the world-famous Moulin Rouge. Champagne is included, of course!
Best of Paris + Versailles + Eiffel Tower + River Cruise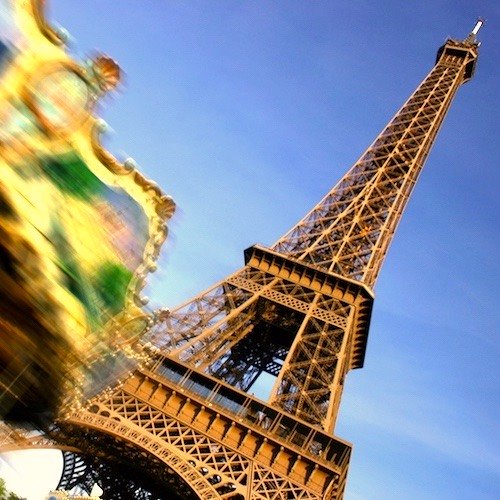 Short on time? Combine Versailles and the highlights of Paris in one full-day tour. Visit the Palace of Versailles in the morning with a guided tour of the royal apartments. Then return to Paris for lunch and a city tour in the afternoon. You even take the elevator to the second floor of the Eiffel Tower for panoramic views of the city. The adventure ends with a Seine River cruise. As you admire the famous bridges, marvel at all you've experienced on a day in Paris.
Moulin Rouge Dinner + Cabaret Show
Includes Roundtrip Hotel Transportation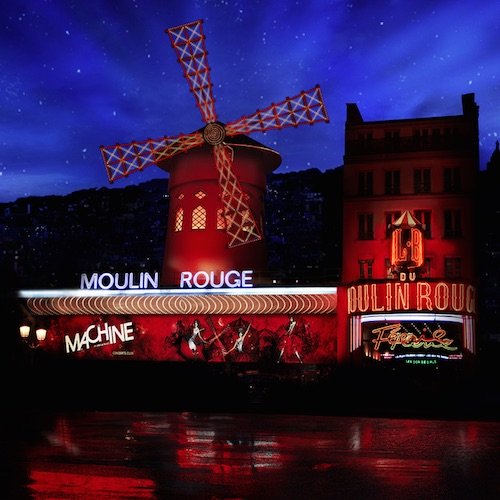 We recommend this activity because it includes everything. It starts at 7:00 PM with a leisurely multi-course meal featuring classic French food and champagne. After dinner, settle back and enjoy the timeless cabaret show. Includes transportation to and from your hotel. This sells out weeks in advance, so be sure to book early!
Skip the Line at the Louvre Museum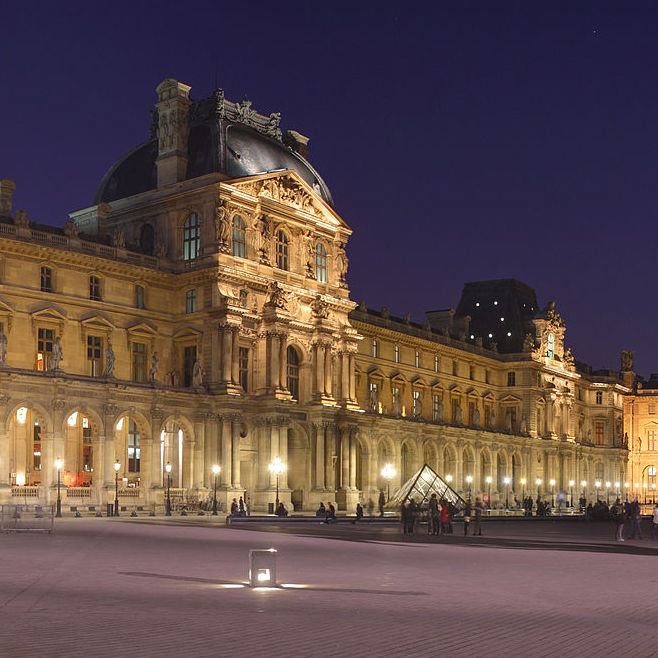 9.8 million people visited the Louvre this year, and that means lots of visitors and it means very long lineups. As you know, we hate standing in line, but here are the three easy steps we take to avoid it —
1. Book ahead, before we leave home.
2. Get skip-the-line fast access by booking this guided tour.
3. Enjoy the small-group walk through the world's most popular museum.
The tour is especially designed to feature the most famous works, the ones you must see when in Paris. So, we advise you not to waste your time in line or get lost in the mammoth 60,000 square foot museum — see it like a Paris VIP. Fridays, Saturdays, Sundays, Mondays.

Other Tours of the Louvre We Like
Paris L'Open Hop-On-Hop-Off Bus Pass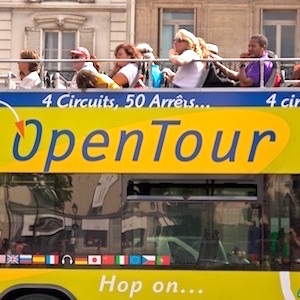 If it's your first time in Paris, or if you just want to have a little fun, then we recommend L'Open Hop-on Bus. Sure, it might be a tad touristy, but it's a great feeling seeing Paris form the top of an open bus, with the breeze blowing through your hair. There are 4 routes, covering all of Paris, and your pass is good on all of them.
Montmartre Impressionist Walking Tour
Plus Skip-the-Line at Musée d'Orsay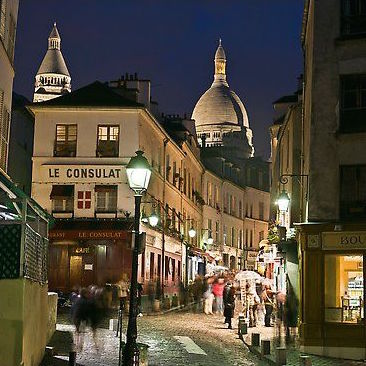 Explore Montmartre, the neighborhood that inspired so many legendary artists. As you stroll through the romantic, winding streets, hear tales of the Impressionist painters, see where Van Gogh lived, and Moulin Rouge. Also included is a skip-the-line ticket to Musée d'Orsay to see Impressionist paintings, up close and personal.
Paris-in-One-Day Sightseeing Tour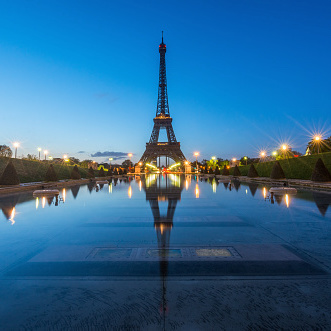 This is a fun, active tour, covering Paris in one day! It packs a wallop taking in a Seine River Cruise, a Louvre museum tour & lunch on the Eiffel Tower. From 58 Tour Eiffel restaurant you will see the city laid out beneath you. You're not done yet. After lunch, visit Notre Dame on Île de la Cité. Everything is included — lunch, entrance fees and river cruise.
Airport Transfers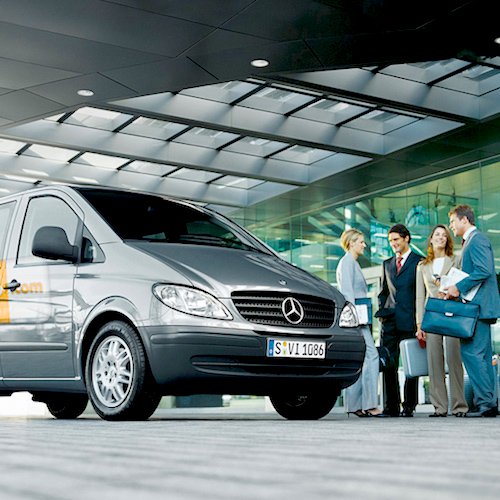 One of our most appreciated pieces of advice is to arrange your transportation from the Paris airport before you leave home. You'll be prepared and relaxed when you arrive. An easy and affordable way is to book a shuttle van service right to your hotel. Here's the service our readers like, it's convenient and cheaper than a taxi —
Manu Prestige VIP Private Service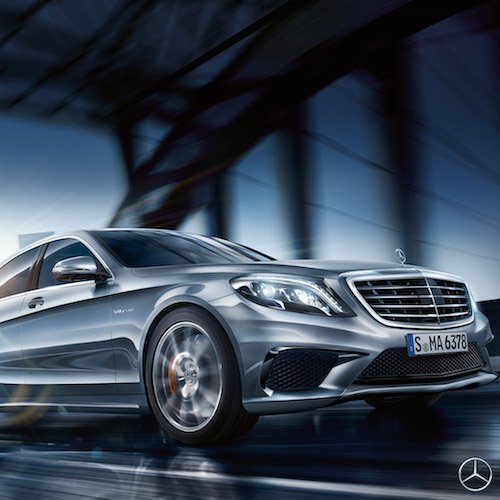 Here's our very best tip, and a real Insiders Secret — ride directly to your hotel in a private luxury car. After a long flight we appreciate the comfort of having our Paris pal (and professional driver), Manu, meet us at the arrivals gate and whisk us into the city in his Mercedes S-Class. Honestly, it's the only way to do it.
Paris Pass Discounts – Exclusive to You !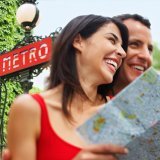 The Paris Pass saves money & time —g et into the museums for free and ride the Metro for free. But the big advantage is bypassing the ticket lines. If you've ever stood in line for hours at the Louvre, you'll appreciate how nice that is.
We also have a special discount for you — an additional 10% off on all 4-day and 6-day passes. What used to be just a good deal is now a great deal. And, since the clock doesn't start ticking on the Paris Pass until you first use it, you can buy it up to a year in advance. Use the discount code: INGUIDE10.
Fave Day Trips From Paris
Things to Do in Paris February 2017
Versailles Guided Tour & Grand Canal Gourmet Lunch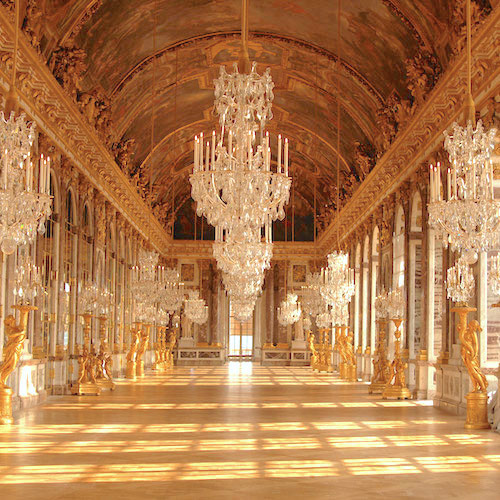 Instead of worrying about trains, brochures and guide books, we prefer to go the royal route. A guided tour adds illuminating details and makes the past come alive with stories of palace life. Includes luxury transportation to and from your hotel, entrance to Versailles and an elegant lunch near the Grande Canal. Best of all, you skip the long lines!
VIP Behind-the-Scenes Versailles Guided Tour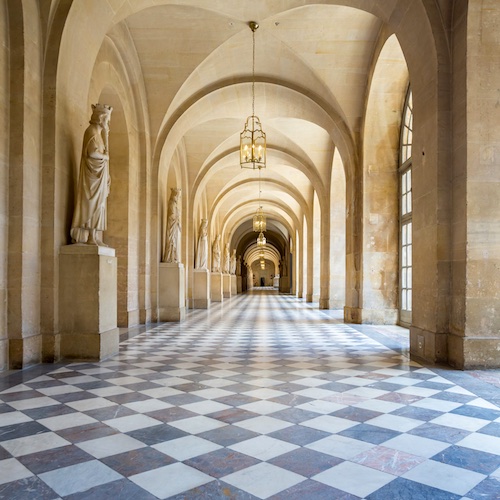 If you're like us, you appreciate special treatment. And that's what we like about this Versailles tour. Glide past the velvet ropes to see parts of Versailles that most tourists will never see — Louis XVI's apartments, his personal library, and the Royal Chapel built for the wedding of Louis XVI and Marie Antoinette. Tour the Hall of Mirrors just as the doors of the palace open and before the crowds arrive. Saturdays only.
The Historic D-Day Beaches of Normandy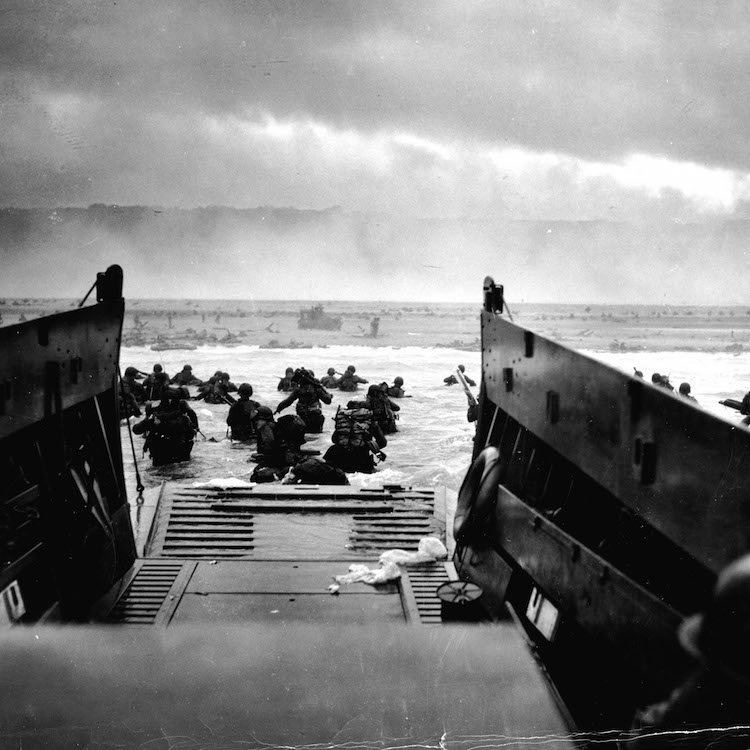 On this popular trip you drive through the Normandy countryside to some of the most important sites of World War II. Visit the memorials to those who fought and died there. The landing beaches themselves, and the nearby cemeteries, can be very emotional experiences. We strongly recommend the small group tour of 8 people where you get picked up at your Paris hotel.
Spend a Day in the Magical Champagne Region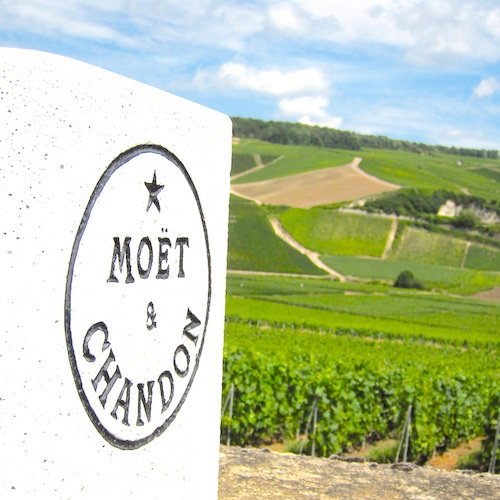 Only an hour from Paris, a visit to the Champagne region makes for a memorable day trip. Your private driver picks you up at your hotel and whisks you through rolling hills and world-class vineyards. After touring historic Reims, including a visit to its famous cathedral, the champagne houses beckon and your sampling of bubbly begins! You'll taste the Grands Crus as well as champagne from small family producers. Monday, Wednesday, Friday.

Other Day Trips to Champagne
Visit the Chateaux of the Loire Valley
A Paris Insiders Guide Favourite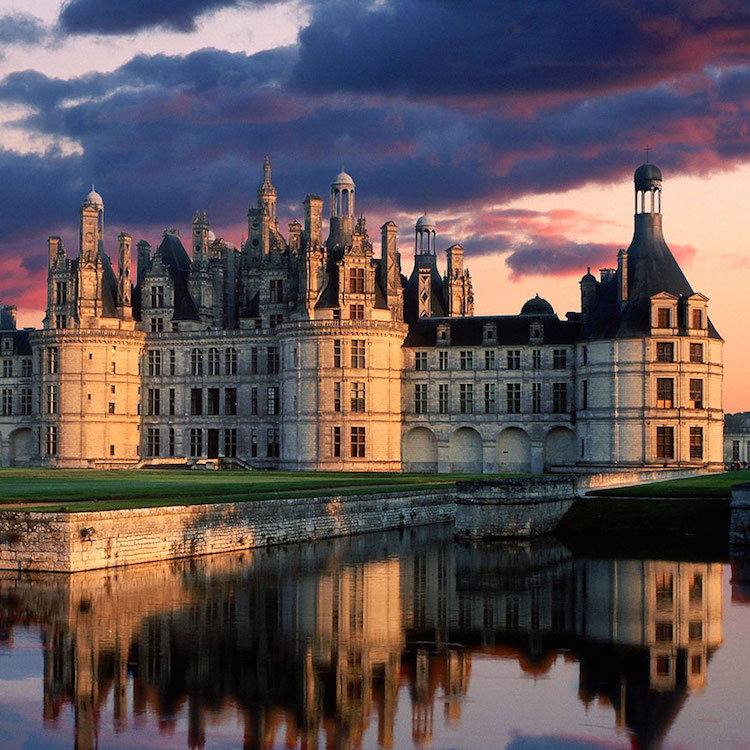 There's a lot to see in France just beyond the Paris city gates, and one of the most visited destinations is the Loire Valley with its magnificent castles. It's an easy day trip from Paris on a tour with an expert guide. Visit three of the most spectacular chateaux the Loire Valley has to offer — Chateau Amboise, Chateau Chenonceau and the amazing Chateau Chambord. Tuesday, Thursday, Saturday
TOP RECOMMENDATION
Loire Valley chateaux, lunch at a wine domain, plus valley wine tastings.
→ Check Availability…
Essential Day Trips from Paris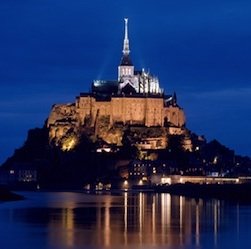 These are just a few of the wonders within easy reach of Paris. We can tell you from our own experiences that putting aside a day or two to explore beyond the city gates will make your trips that much more memorable. We've put our thoughts and recommendations into a couple of articles about our favourite day trips.
• Essential Day Trips from Paris…
• Private Day Trips in France – Go Deeper into France…

Classical Music, Opera & Ballet
Things to Do in Paris February 2017
Classical Concerts at La Madeleine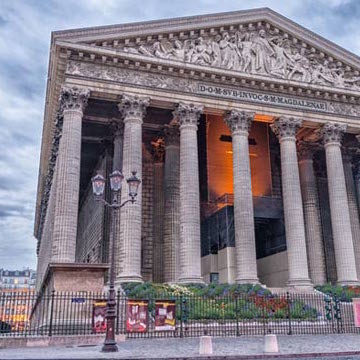 La Madeleine's famous pipe organ, built in 1846, is still used today. The neo-classical structure's stormy history reaches back to Napoleon, the French Revolution and Louis XVIII. Today it's also a popular venue for a classical music concerts. There are a half-dozen performances at La Madeleine in February.

La Madeleine Featured Concerts in February
Performances at Saint-Ephrem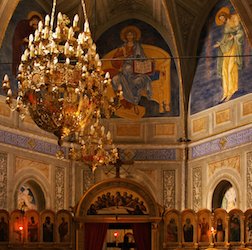 Just a stone's throw from the Sorbonne in the city's historic Latin Quarter (the 5th Arrondissement) is Saint Ephrem, one of the most popular venues for classical music concerts in Paris. In February you can hear works by Bach, Chopin, Mozart, Tchaikovsky, Ravel and Rachmaninoff performed in this majestic venue… sometimes by candlelight.

Candlight Performances at St Ephrem in February
Music at Notre Dame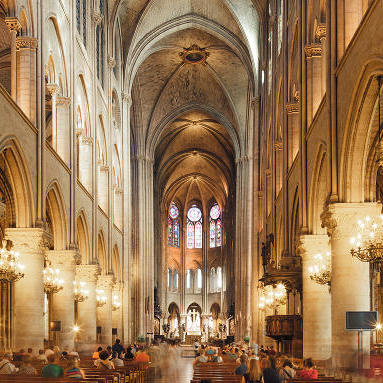 Notre-Dame de Paris is the most popular and most famous church in the world. You haven't experienced the magic of Paris until you've attended a performance here. In the evening, only ticket holders are allowed entry into the 850-year-old sacred space. In February experience Ave Maria, The Westminster Choir, an organ recital, and other soloists perform music of the Renaissance to the 18th century.
Ballet, Opera & Classic Music Performances at Palais Garnier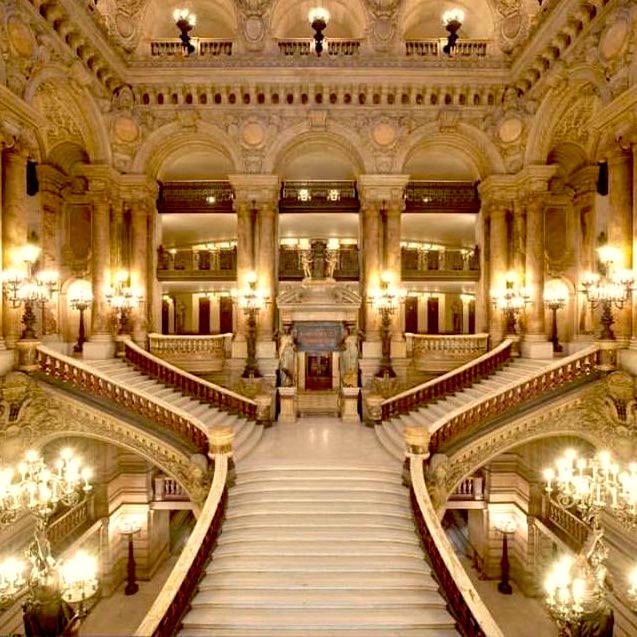 When in Paris, you must see a performance at the golden Palais Garnier in the Opera district. This month you'll have the chance to experience strings & winds chamber music, a Wayne McGregor ballet, and Mozart's ever-popular opera, Cosi Fan Tutte.
Opera at Bastille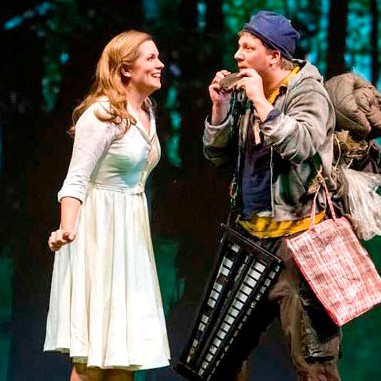 Another thing not to miss in Paris is opera. This month you can be dazzled by Mozart's The Magic Flute, Bach's Mass in B Minor conducted by Philippe Jordan, or Richard Wagner's bold opera, Lohengrin performed in German. The Opera Bastille is a stunning landmark right on Place de la Bastille, a must see while in the City of Music.

Our Top Food & Wine Activities
Things to Do in Paris February 2017
Chocolate & Pastry Walking Tour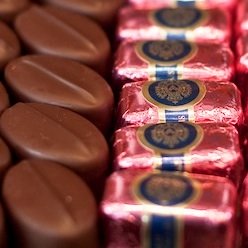 Chocolates + pastry + Paris. Does it get more delicious? You get behind-the-scenes on this small-group tasting tour that visits some of the city's best patisseries and chocolatiers. You'll taste regional specialties and discover how all those delectable delights are made.
Gourmet French Food Walking Tour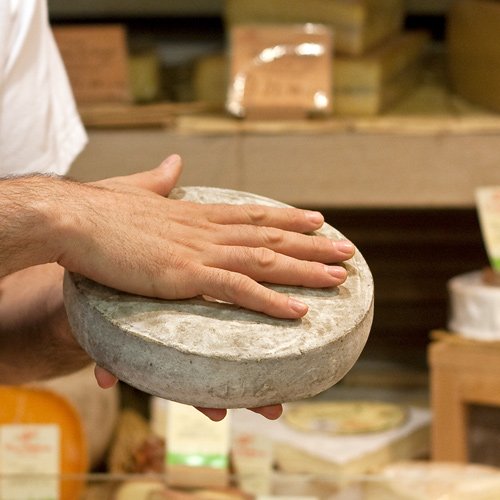 Visiting the small, specialty food shops of Paris with an expert is one of the best ways to get into the culinary culture of the city renowned for its food. On these tours you visit and sample at boulangeries, cheese shops, charcuteries. And, don't worry — any calories you take in at delicious taste samplings are going to be burned off by the walk!
Evening Wine Tour & Tasting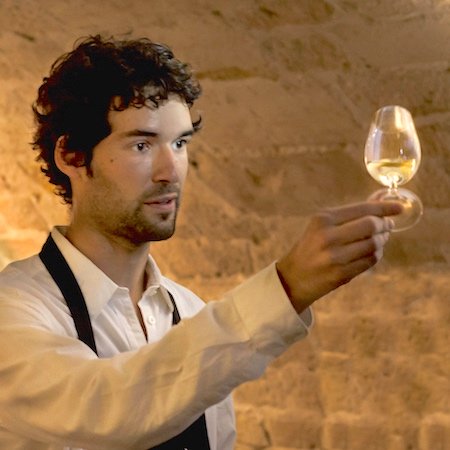 On the ancient streets of Paris, very near the Louvre, is an elegant wine bar, where you'll be introduced to the wine regions of France as you taste the wines. You can choose from a 2-hour wine & champagne tasting, a wine tasting with lunch,, or (our favorite) the evening tasting of Grand Cru wines. What better place than Paris to learn about French wines?
Taste of Montmartre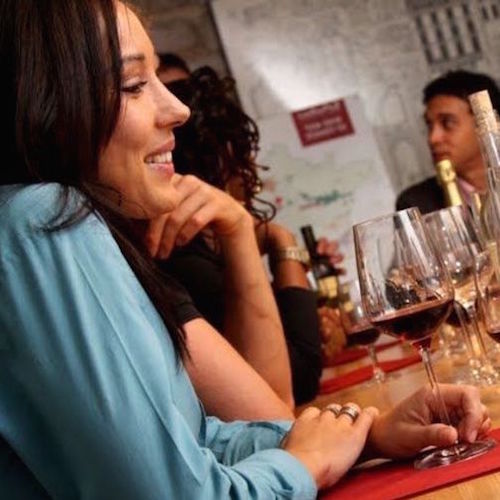 Wander the cobblestone streets where Picasso once lived and worked. Along the way stop at a fromagerie and boucherie to taste French cheeses, hams, and cured sausages. Then visit a creperie to see how authentic crepes are made. Of course, you'll sample as you learn. And last but not least, visit a local wine bar to learn about French wines from your personal sommelier.

The Best Events in Paris
Things to Do in Paris February 2017
Carnaval de Paris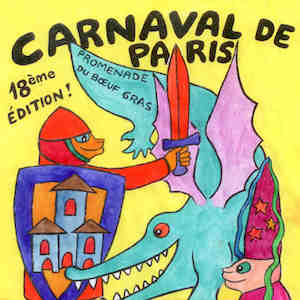 Party like it's 1411! That's how long the Carnaval has been celebrated (except for a brief break between 1952 and 1997). But it's business as usual with parades and festivities that start at the Place Gambetta and end at the Hôtel de Ville.
• February 26, 2017
• Website…
Course Saint-Valentin — Valentine's Day Run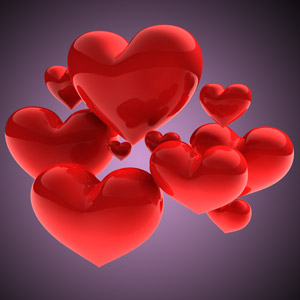 Run for love & laughter in Paris.
• Parc des Buttes-Chaumont
• February 18, 2017
• Website…

What's On at the Museums
Things to Do in Paris February 2017
Frédéric Bazille – The Youth of Impressionism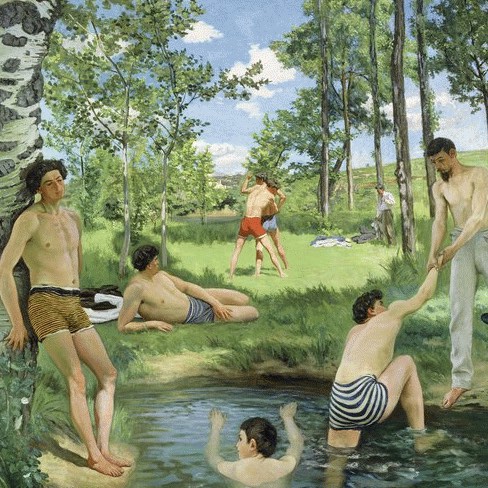 On a chilly day in February in Paris, there's nothing better than slipping into one of the fabulous museums to see the latest exhibits. At the Musee d'Orsay catch the Frederic Bazille exhibit. He was just 28 years old when he was killed in battle during the Prussian war but he still managed to create a lasting legacy in his paintings. See his work and you'll discover why they call him an early influencer of Impressionism.
• Musee d'Orsay
• Ends March 5, 2017
• Website…
The Body in Movement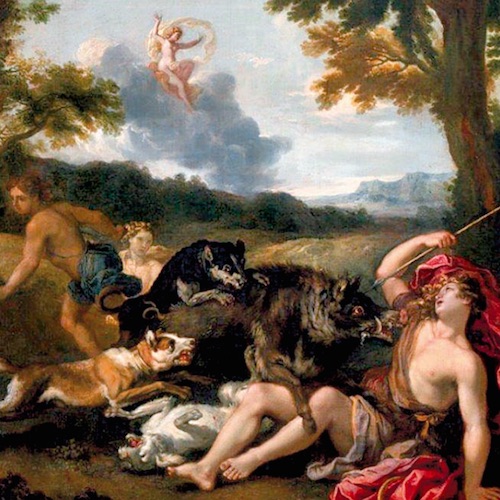 An exhibition organized by choreographer Benjamin Millepied (who lately quit the Paris Ballet), husband of Natalie Portman.
• Petite Galerie, Louvre Museum
• Ends July 3, 2017
• Website…
• Other Exhibitions at the Louvre…
Other Museum Exhibitions in February
Pompidou Centre
Hall Napoleon, Louvre Museum
VERMEER & THE MASTERS OF PAINTING
The most highly anticipated exhibition of 2017 opens on February 22. Ends May 22.
→ Information…
Musée du Quai Branley
AFRICA AT THE CROSSROADS
Ends November 12, 2017
→ Information…
Jeu de Paume
ELI LOTAR
A retrospective of French avant-garde photographer & cinematographer.
February 14 to May 28, 2017
→ Information…
Maison Européene de la Photographie
Bernard Plossu, Vincent Perez, Identités, Gao Bo, Les Offrandes, Jean-Yves Cousseau
February 8 to April 9, 2017
→ Information…