The 40 Best Things To Do In Paris For April 2017
Springtime in Paris can bring April showers, but also days of glorious sunshine. So come prepared with a parapluie (umbrella) as well as your lunettes (sunglasses). This year, Easter comes in April, with Good Friday falling on April 14 and Easter Sunday on April 16.
This month includes performances of the popular opera Carmen at Opera Bastille plus classical music concerts at La Sainte Chapelle and Easter music at Notre Dame Cathedral. Also running is the 41st annual Paris Marathon, featuring 40,000 runners circling the Arc de Triomphe and the Eiffel Tower. We'll be watching it all from a sidewalk cafe!

Most Popular Activities
Things to Do in Paris April 2017
Evening in Paris – Eiffel Tower, Moulin Rouge & Seine River Cruise
Paris Insiders Travelers' Favourite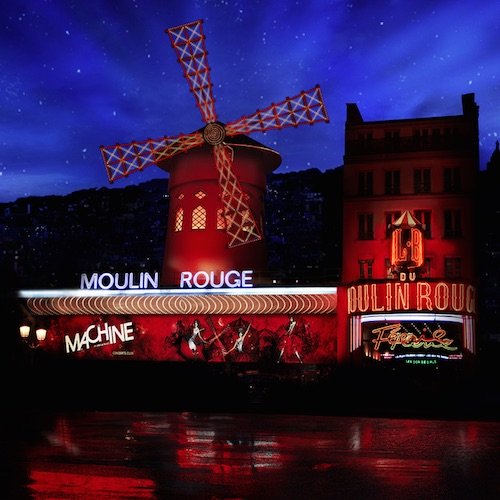 Experience the best of Paris on this action-packed evening. Start the on the Eiffel Tower, for dinner and spectacular views of the city. Then board a bateau to see lights of Paris from the Seine. Next, it's over to the Moulin Rouge's cabaret show, complete with champagne. Everything's been arranged for you, just sit back and enjoy. Includes hotel pick-up and return.
Skip-the Line at the Eiffel Tower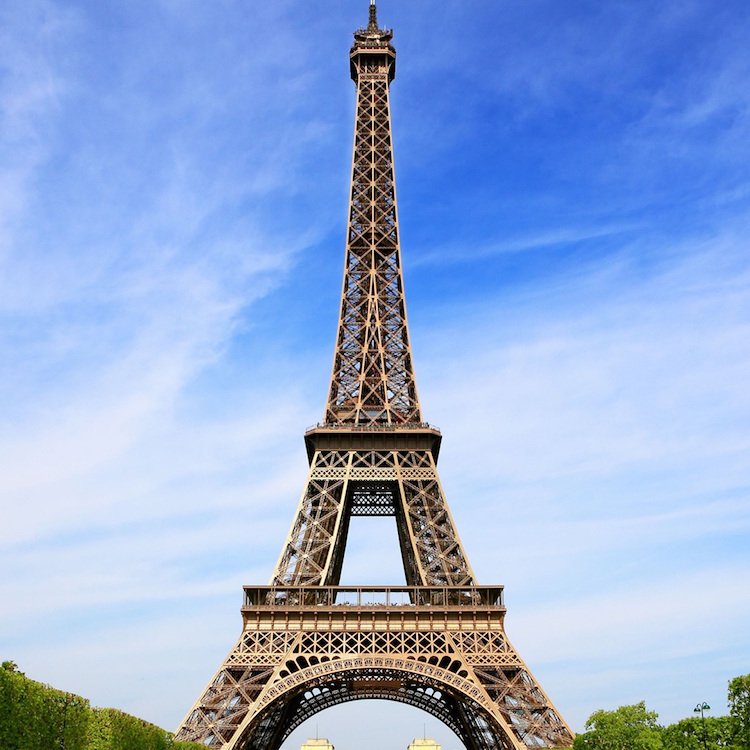 The secret way to avoid the long lines at the Eiffel Tower is to book a skip-the-line-tour. Meet up with your guide at the base of the tower and be walked right past the lineups and into the elevator. Not only do you get priority access, but your guide fills you in on history and fun facts. After the tour, take the final elevator right to the very top. It's really the only way to do it.
Other Skip-the-Line Eiffel Tower Dates Are Available Here
Seine River Dinner Cruise With Live Music & Hotel Pickup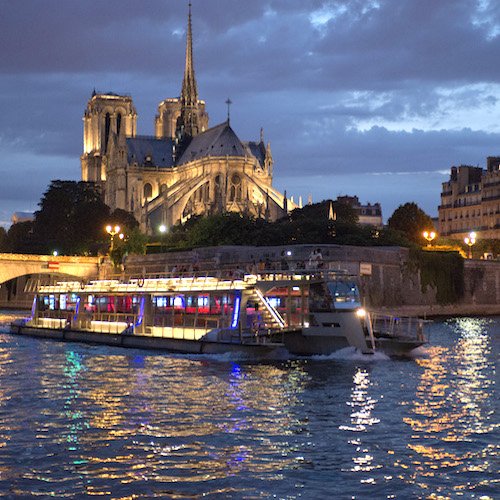 A cruise along the Seine is pretty near mandatory when visiting Paris, and what better way to do it than an evening dinner cruise? It starts with your driver picking you up from your Paris address. Once aboard the bateau you're served a 3-course meal with wine, watching the city illuminations slowly pass by as you listen to live music.
Dinner & Show at Moulin Rouge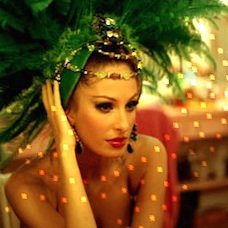 Here's how to enjoy a complete evening out at the #1 cabaret in the world. It all starts when your driver meets you at your hotel and whisks you to the foot of Montmartre. During a 3-course French dinner you'll marvel at the show performed by 100 dancers in 1,000 costumes. Be sure to book early.
Skip the Line at the Louvre Museum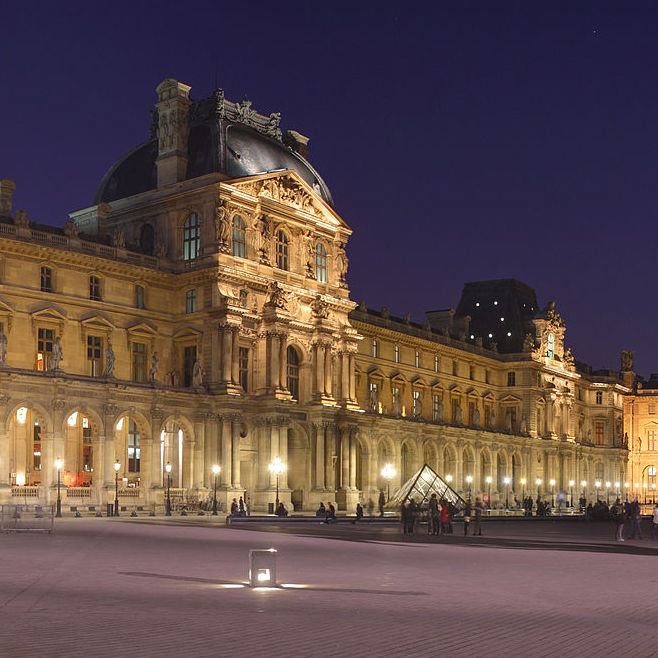 The Louvre is very popular, and very crowded. That's why we always recommend a skip-the-line tour that gets you past the crowds and into the museum. Visit masterpieces of the ancient Greeks, the Italian Renaissance and French emperors. You'll also spend time with the Big Three — Venus, Nike and Mona! Best part? No waiting in the long line. Popular tours are offered morning, afternoon, and evening.
Paris Classic Bike Tour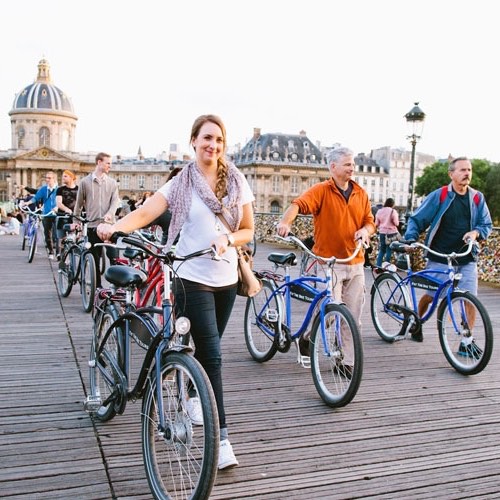 What can you see in Paris in four hours and six miles? Pretty much everything, if you're on this classic Paris bike tour. Paris is largely flat, so this is an easy cycle that gets you to all the best places — the Eiffel Tower, the Louvre, Napoleon's Tomb and much, much more.
Ghosts, Mysteries and Legends Night Walking Tour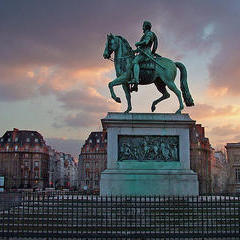 Paris has over 2,000 years of history and 2,000 years of mysteries and legends. So, spend an evening with an informative guide exploring the winding streets and hidden alleys of the City of Romance and Intrigue. You'll learn about ghosts, wars, Nazis, and eerie events.
Paris-in-One-Day Sightseeing Tour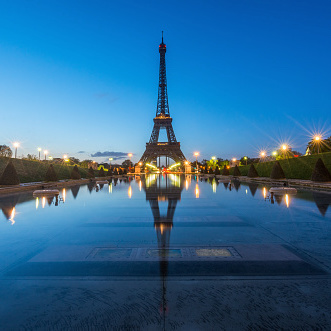 That's right, do Paris in one day. This action-packed tour packs a wallop with a combination of Louvre museum tour, Seine River Cruise & lunch on the Eiffel Tower. From restaurant 58 Tour Eiffel you can see the city spread beneath you. Aprés lunch, visit the world's most popular cathedral — Notre Dame on Île de la Cité. Everything is included — lunch, entrance fees and river cruise.
Saint-Germain-des-Prés & Latin Quarter Walking Tour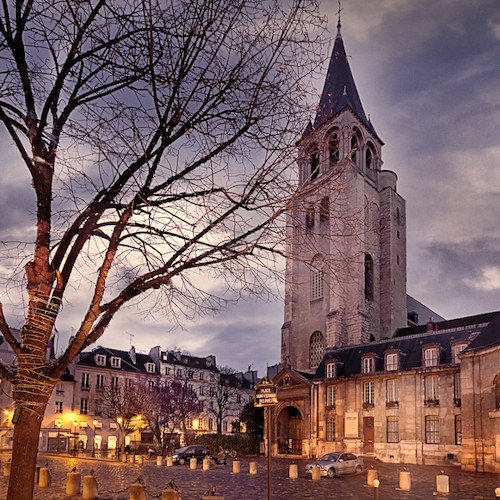 Get a taste of la vie bohème. From the Pantheon you stroll to vibrant Saint-Germain, the bohemian quarter made famous by poets, musicians and intellectuals. Then experience two activities that the French adore — playing a game of French boules and relaxing with a glass of wine and some charcuterie. You visit Shakespeare & Co and end up at Notre Dame Cathedral.
Airport Transfers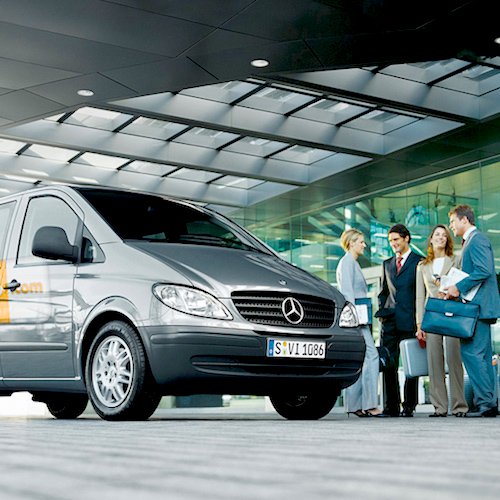 One of our most appreciated pieces of advice is to pre-arrange transportation from the airport into central Paris. We find it's comforting to be prepared and to know what's going to happen when you arrive. Easy and affordable is a shuttle van service right to your hotel. Choose from shared or a private vehicle, it's convenient and cheaper than a taxi.
Manu Prestige VIP Private Service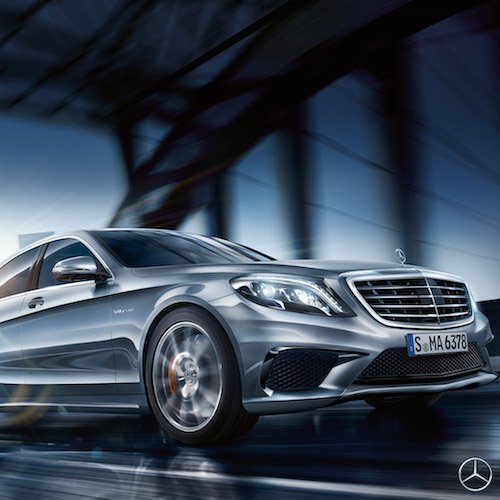 But, wait a minute, here's our very best tip, and a real Insiders Secret — transfer in a private car from the airport. After a long flight we appreciate the comfort of having our Paris pal and professional driver, Manu, meet us at the arrivals gate and whisk us into the city in his luxurious Mercedes S-Class. Honestly, it's the only way to do it! Very highly recommended by us.

Fave Day Trips From Paris
Things to Do in Paris April 2017
VIP Versailles Small Group Tour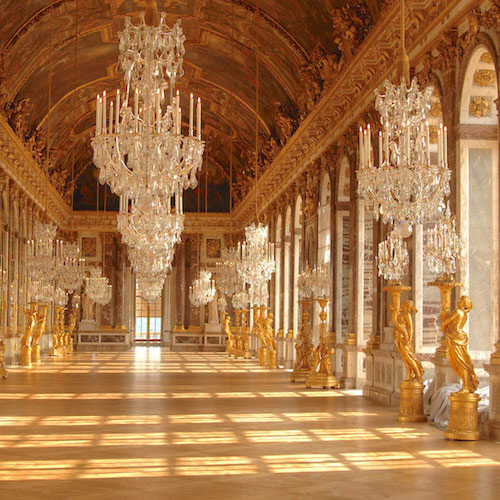 Versailles is a magnificent reminder of the glory of France's royal history, and April is an ideal month to take a trip to see the palace, with the gardens starting to bloom. But do it the easy & leisurely way — with a guided tour from Paris. Your guide takes you right past the long ticket lines and into the palace and gardens, making the past come alive with stories of those bygone days. Let's not forget the 3-course lunch by the Grand Canal.
Versailles En Bicyclette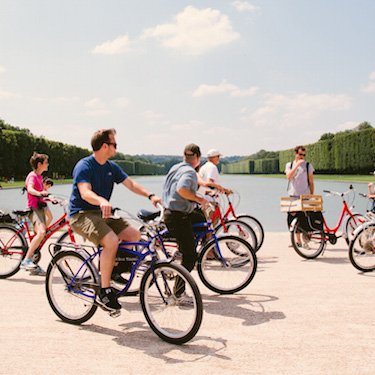 If you're more of a sportif sort of traveler, this is the day tour for you. Cycle through the idyllic countryside near Versailles with your guide leading the way. Shop the local markets for picnic supplies and stop for an impromptu lunch in — you guessed it — the gardens of Versailles! Also explore the palace on this VIP skip-the-line day of exploration. Book early, it's likely to sell out.
Visit Monet's Magical Gardens at Giverny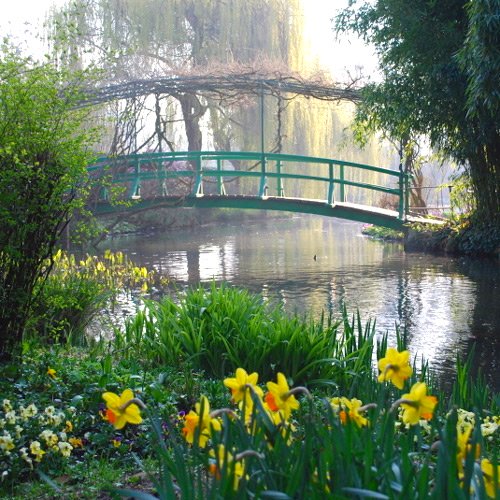 In April the fabulous gardens of Impressionist painter Claude Monet are back in bloom Get picked up at your Paris hotel and driven through the lovely French countryside to Giverny, where you visit both Monet's home and his gardens, including the famous Japanese bridge. Best of all, you have plenty of free time to wander among the gardens to reflect on Monet's sublime creations.
The Best of the Champagne Region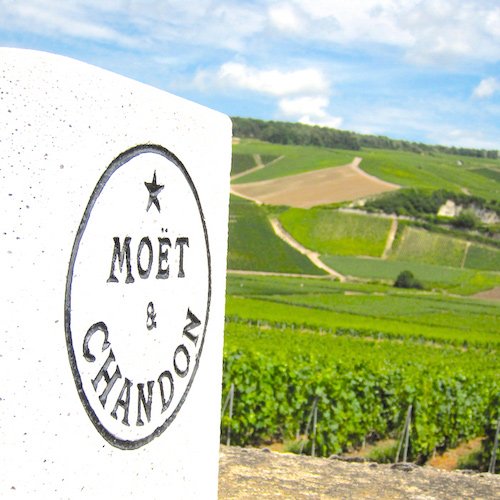 Your driver gathers you from your Paris hotel and whisks you away on an action-packed day in the Land of Bubbly. Visit champagne estates plus the famous underground caves where thousands of bottles are stored. Ride through the vineyards to the village of Hautvilliers, home of Dom Perignon. Tours run Wednesdays & Thursdays in April.
D-Day Tours – 73nd Anniversary Edition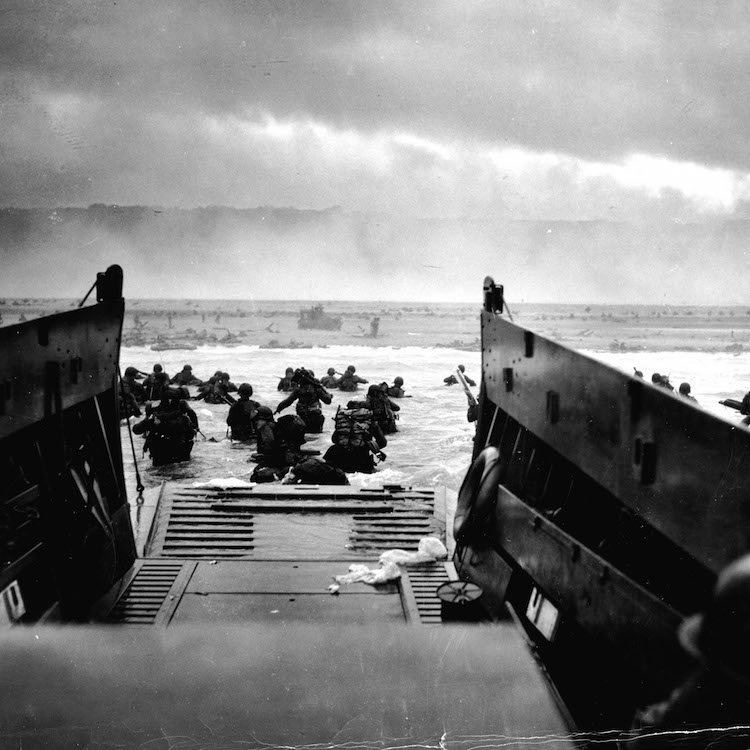 The landing beaches of Normandy are rightly among the most famous battle sites of World War II, and an important step to the ending of that war. Today the event is remembered with monuments, museums and dedicated cemeteries, as well as visit to the beaches themselves. Take a day to step back in time on a trip that returns you to Paris the same day. Daily.

Two-Day, D-Day Trip from Paris
On this 2-day tour you have the time to explore the beaches of Normandy as well as to discover Brittany. Visit Omaha Beach and the American Cemetery at Saint-Laurent and Arromanches. You then make your way to the heart of Brittany, Saint Malo, before continuing onto Mont Saint-Michel for a guided visit of this jewel of French monuments. All transportation, accommodation and meals are included. Thursday & Saturday.
Chateaux of the Loire Valley – Day Tour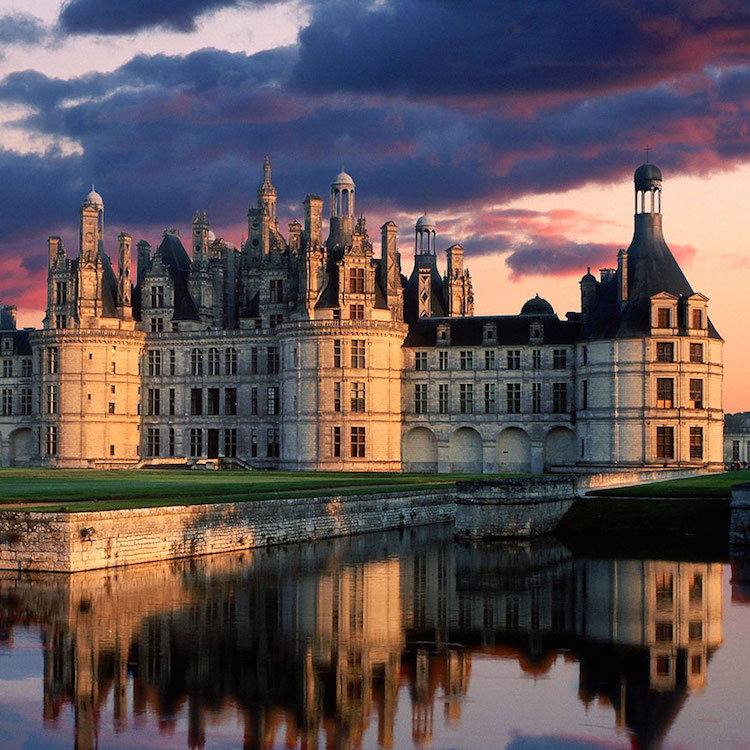 Another not-to-miss day excursion from Paris is a trip to visit the chateaux of the Loire Valley, home to some of the most magnificent castles in the world. The best way is on a day tour from Paris with an expert guide. You will see three of the most spectacular chateaux — Chateau Amboise, Chateau Chenonceau and the amazing Chateau Chambord.

Loire Valley Castles Plus Loire Valley Wines
In addition to stunning chateaux, the Loire Valley is also famous for crisp wines. So it's no wonder travelers love this tour that combines the castles with a lunch and guided wine tour.
Mont Saint-Michel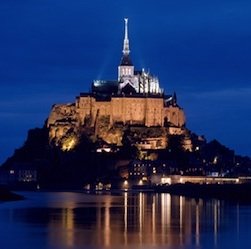 Explore this famed, fairytale castle and the island it's on. Leaving Paris, you drive through the picturesque Normandy countryside before arriving at the UNESCO World Heritage site. Wander the village and the Benedictine abbey — the cloister, refectory and ramparts. Take in the spectacular views over the sands of the bay. At high tide, you will be spellbound as the sea rushes to surround Mont Saint-Michel and separate it from the mainland.
Essential Day Trips from Paris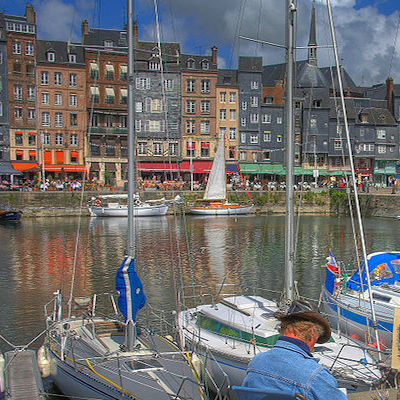 There's a world of France just outside the gates of Paris and what we've talked about so far are just a few of the most popular day trips. We always tell our friends to set aside a day or two to explore the wonderful things of France within easy reach. We've collected our favourite day trips (and our readers') in a couple of articles.
• Essential Day Trip from Paris…

Classical Music, Opera & Ballet
Things to Do in Paris April 2017
The Snow Maiden – Paris Opera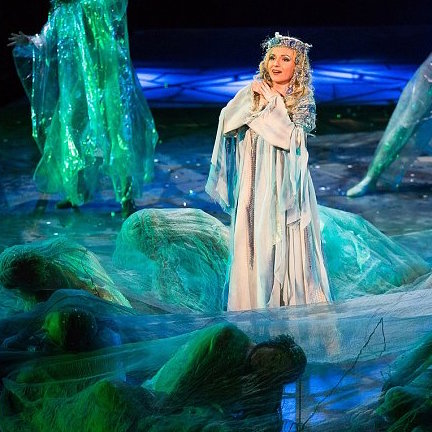 Experience Rimski-Korsakov's fairy-tale opera with Russian director Dmitri Tcherniakov and the soprano sensation, Aida Garifullina, in the leading role. The Snow Maiden, daughter of Spring Beauty and Grandfather Frost, is threatened by the God of the Sun and the temptations of love.
• Opera Bastille
• April 15, 17, 22, 25, 28, 30, May 3

Carmen at Opera Bastille – SOLD OUT FOR APRIL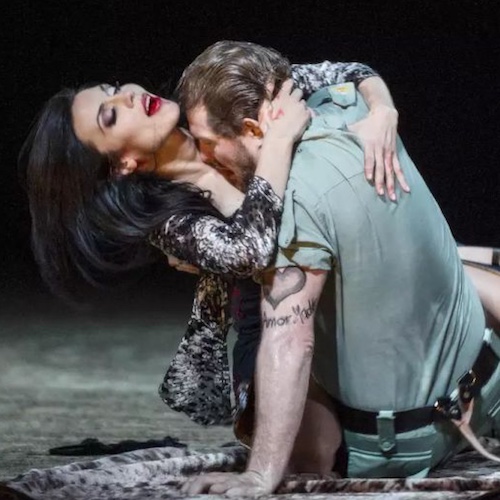 George Bizet died suddenly during the first run of Carmen in 1875 and never enjoyed his opera's future success in Vienna later that year. Set under a blazing Spanish sun, this new staging features a star-studded cast. Unfortunately, sold out for April.
• Tickets Available for June 13 to July 13
Trompe-La-Mort – Opera at Palais Garnier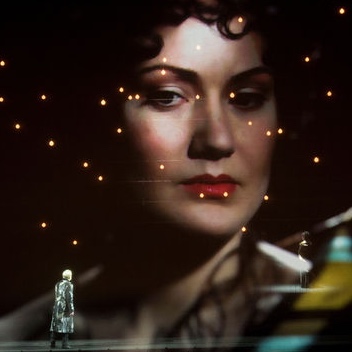 Italian composer Luca Francesconi's newest opera, Trompe-la-Mort, (Cheating Death) is based on Balzac's Comédie Humaine and explores the complexities of humanity. Performed in French, with French and English surtitles.
• Palais Garnier
• April 2 & 5

Merce Cunningham & William Forsythe – Paris Ballet
See the best of the American school of dance from legendary American performers and choreographers: William Forsythe and Merce Cunningham (1919-2009). Both helped to shape the New York City Ballet, Paris Opera Ballet, and the American Ballet Theatre.
• Palais Garnier
• April 15, 18, 19, 21, 22, 26 & 30

Performances at Palais Garnier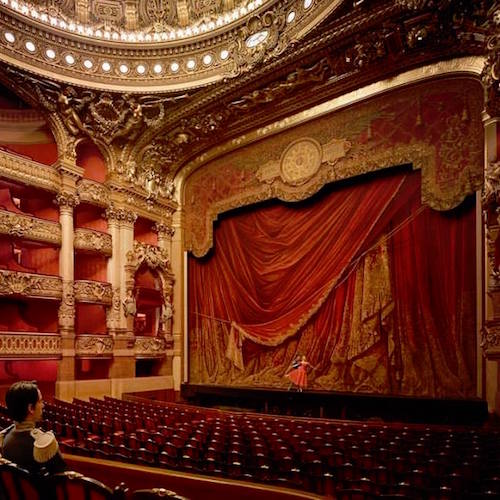 Seeing a performance at this Belle Epoque masterpiece is something you don't want to miss. The architecture and decoration are stunning. This month catch the premier of a brand new opera as well as ballets by Forsythe, Robbins, and Balanchine.
Performances At La Sainte Chapelle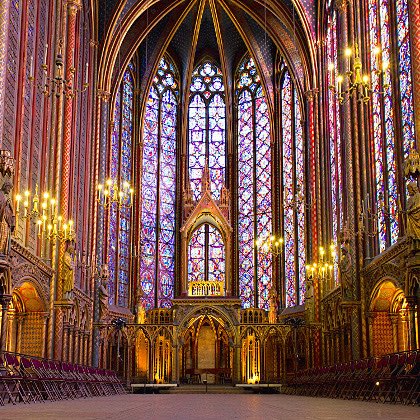 We can't think of a better way to celebrate Springtime and Easter in Paris than with a concert of classical music at the stunning Gothic church on Île de la Cité, La Sainte Chapelle. There will be special performances on Good Friday, Saturday & Easter Sunday. Hear works by Vivaldi, Pachelbel, Bach, Monteverdi and other famous composers. You might want to upgrade to the VIP champagne service.

La Sainte Chapelle Featured Concerts in April
Music at Notre Dame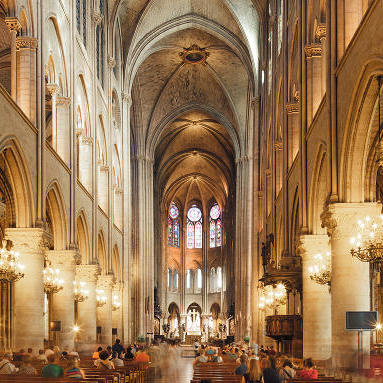 Notre-Dame de Paris may be the most popular church in the world. Although admittance is free, during the evening concerts only ticket-holders are admitted to experience classical music in the 850-year-old cathedral. It will be a highlight of your trip to Paris.

Notre Dame Featured Concerts in April 2017
GREGORIAN CHANTS & MEDIEVAL MUSIC
Here's a chance to experience the cathedral as a music lover, not a tourist. April 11 only.
→ Reserve Your Tickets…
SACRED MUSIC PERFORMED BY YOUNG SOLOISTS & ORGANIST
Revel in the sound of the magnificent organ of Notre Dame. April 4 only.
→ Reserve Your Tickets…
Classical Concerts at La Madeleine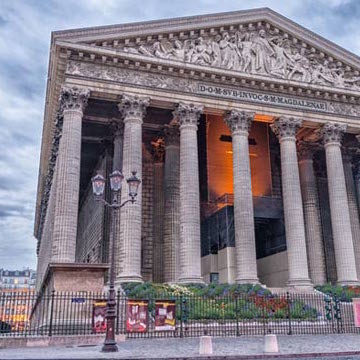 This is another Parisian church with a stormy history, and one that took a century to build. Louis XVI, Napoleon, and Louis XVIII all had a hand in it at one time or another. Eglise de la Madeleine is known for its greek columns and its famous pipe organ, built in 1846. It's also a popular venue for a classical music concerts. There are a handful performances at La Madeleine in April.

La Madeleine Featured Concerts in April
Performances at Saint-Ephrem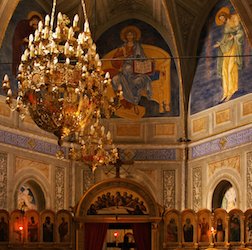 Located in the historic Latin Quarter, Eglise Saint-Ephrem is close to the Sorbonne and other historic sites. It's one of the most popular venues for classical music concerts in Paris, including by candlelight performances. In March hear works by Bach, Chopin, Mozart, Tchaikovsky, Ravel and Rachmaninoff.

Saint-Ephrem Featured Concerts in April

Our Top Food & Wine Activities
Things to Do in Paris April 2017
Gourmet French Food Walking Tour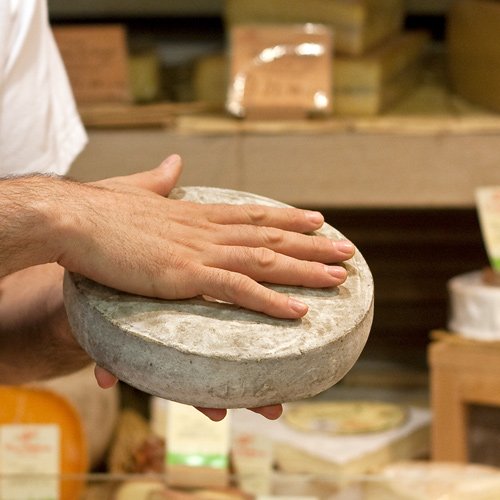 This is a wonderful way to learn about the food of Paris, exploring and tasting your way through fromageries, boulangeries and wine shops in one of the city's most famous neighborhoods. It's a chance to sample traditional French foods and learn about the craftsmanship involved in producing them. Morning tours are in the Latin Quarter, afternoon tours are in Montmartre.
3-Course Luxury Dinner Cruise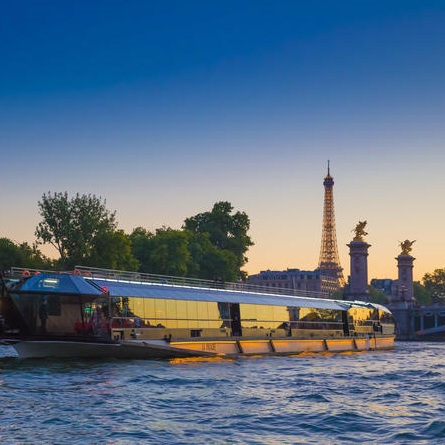 Here's an activity where you don't do anything except eat and drink — unless, that is, you want to look out the window at the lights of Paris passing by. A cruise down the Seine on a luxury yacht… while being served a 3-course gourmet meal prepared by a French chef. Night in the City of Lights — combine romance, fine dining, and a tour of Paris… riverside.
Wine Tasting in the Heart of Paris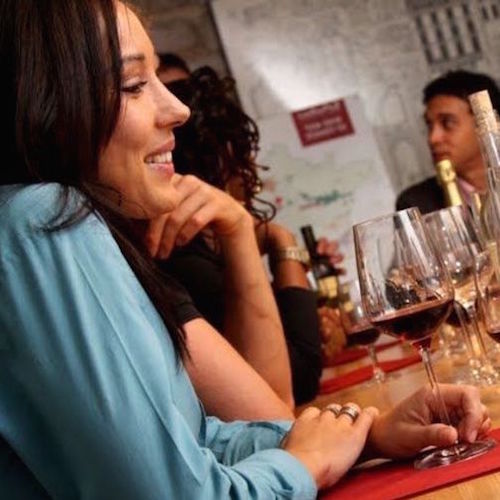 You simply cannot go to Paris without tasting some wine. Not allowed. The professional sommeliers on these fun and informal wine tastings cover a lot of wine territory and deliver an extensive tasting of wines in a charming wine cellar smack in the center of Paris. We prefer the 2-hour grand cru wine tasting because it's not every day you'll get a chance to taste a flight of some of the best wines of France.
Small-Group French Cooking Class & Market Tour
What better place to hone your French culinary skills than a cooking class in Paris? Join a Parisian chef in a small group setting (limited to 8) to tour a local fresh food market, then return to the Paris cooking studio to create a three-course meal. You will prepare a delicious lunch — including entree, main course and dessert — and enjoy the fruits of your labor with a glass of wine.
The 10 Tastings Private Food Tour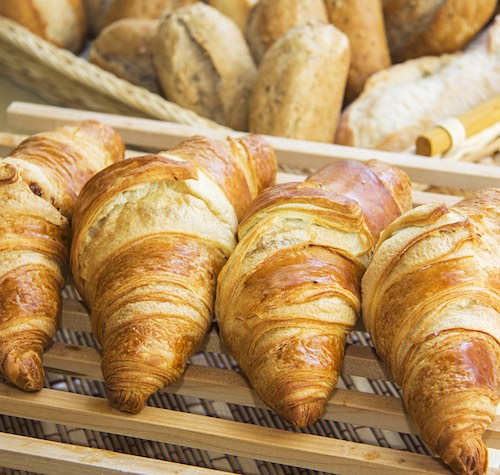 Walk with your expert gourmet guide at your side as you taste your way through one of the hottest food neighborhoods in Paris, Aligre. Stop at specialty shops and sample ten of the most iconic foods of France — from baguettes to chocolate to cheese. The fun kicks off in a vibrant market at one of the most popular oyster bars in the city.
Chocolate & Pastry Walking Tour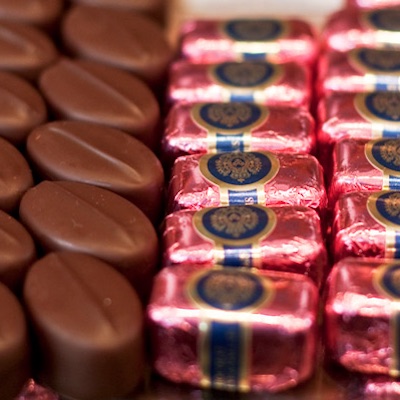 You know the ditty about love and marriage? Well, for us it's Paris and chocolate. And when you throw in French pastries, we're in heaven. And that's just where this Paris guided walking tour takes you. Did we mention all the sampling?

The Top Events in Paris
Things to Do in Paris April 2017
The Annual Paris Marathon
It's the 41th annual Paris marathon that takes runners from Champs-Elysées near the Arc de Triomphe, to Bois de Vincennes and ending at the Bois du Boulogne. Take a peek at the map to see the complete route. When the Paris marathon began in 1976 it attracted only a small group of dedicated marathoners. In 2014, they capped entries at 40,000!
• April 9
• Website…
Foire de Paris – The Grand Paris Expo
It's the largest home show in Paris and it's been that way for 111 years! Discover the latest French decorating trends. (Who doesn't want in on that one?) More than 3,500 brands in Europe give you a chance to discover all the latest French house and home trends.
• Paris Expo, Porte de Versailles
• April 27 to May 8
• Website…
Easter Sunday is April 14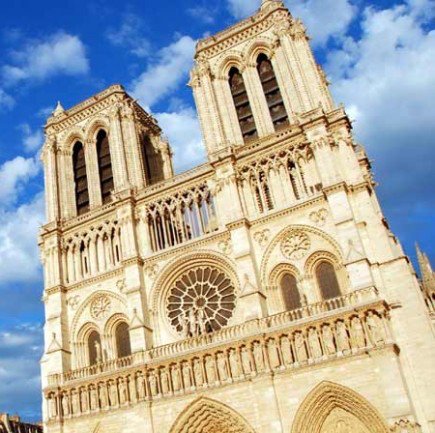 If you're going to attend Easter Service at Notre Dame, plan on arriving quite early. First Mass is at 8:30 AM. For more information on Easter holiday events and Easter services, visit our Guide to Easter in Paris.
• Notre Dame Easter Services…
What's On at the Museums
Things to Do in Paris April 2017
The Best of Paris Museum Exhibits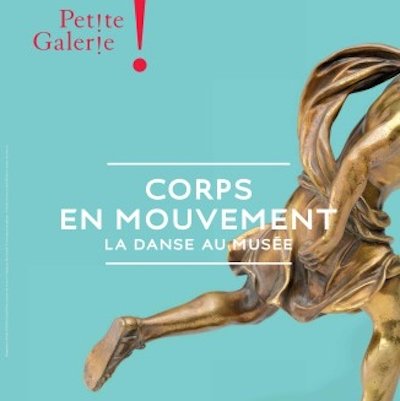 The Body in Movement exhibit continues at the Petite Galerie in the Louvre Museum, a collection of artwork by Degas, Rodin, and others that show movement and dance captured in drawings, paintings and sculptures. At Musée d'Orsay you can still see Canadian content at the Mythical Landscapes exhibition featuring paintings by Emily Carr.
The Body in Movement
An exhibition organized by choreographer Benjamin Millepied, Natalie Portman's husband.
Petite Galerie, Louvre Museum
Ends July 3, 2017
Mythical Landscapes – From Monet to Emily Carr
A selection of landscapes by Gauguin, Monet, Klimt, Carr and van Gogh.
Musée d'Orsay
March 14 to June 25, 2017

Hall Napoleon, Louvre Museum
VERMEER & THE MASTERS OF PAINTING
Ends May 22
→ Information…
Rotunde Sully, Louvre Museum
DRAWINGS FROM HOLLAND – THE GOLDEN AGE
Ends May 22
→ Information…
Musée du Quai Branley
AFRICA AT THE CROSSROADS
Ends November 12, 2017
→ Information…
Musée du Quai Branley
Jeu de Paume
ELI LOTAR
A retrospective of French avant-garde photographer & cinematographer.
February 14 to May 28, 2017
→ Information…