Hotel Therese Paris
A perfectly located
paris boutique hotel
Hotel Therese Paris. Close your eyes and put a pin in the middle of a Paris map and it will probably land close to the Hotel Therese Paris.
Situated on the Right Bank on a quiet street, Hotel Therese is located in the triangle of Palais Royal, Palais Garnier (Opera), and the Tuileries Garden. It's about a 5-minute walk from its neighbor, the Louvre.
And it's easy to get to any other part of Paris as well. The two nearby Metro stations of Pyramides and Palais Royal–Musée du Louvre let you choose from three different Metro lines that take you pretty much anywhere you want to go.
Travelers rave about this chic 3-star hotel and call it a "Paris find". They also mention the helpful, friendly staff.
What can you expect at Hotel Therese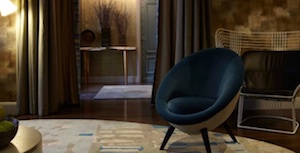 Hotel Therese has been renovated recently, so you can expect modern bathrooms and other amenities, but they've managed to keep touches from the past like the vaulted breakfast room, panelled library, and marbled baths.
Travelers love the central location of Hotel Therese Paris. At this Right Bank hotel, you're in walking distance of the Louvre, the Tuileries Gardens, the d'Orsay Museum, shopping at the Grand Magasins, Place Vendôme … the list goes on. In short, it's very close to everything you want to be near in Paris.
The rooms are air-conditioned (rare for Paris) and have a minibar, a flat-screen TV with satellite channels and free high speed WiFi access. In the library you'll find comfortable sofas to relax on and morning papers to read.
Hotel Therese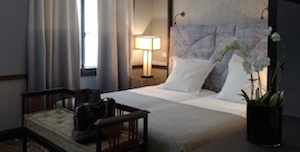 5 Rue Therese
1st Arrondissement
Metro: Palais Royal–Musée du Louvre
The staff can arrange a complementary airport shuttle and also can arrange activities for you.
With the exception of the deluxe suites, most of the rooms are on the small side (this is Paris, after all).
Paris Planning Quick Links
Don't Miss a Single Paris Travel Tip.
Sign up for Le Petit Journal!
The Newsletter of Paris Insiders Guide
Don't Miss a Single Paris Travel Tip.
Sign up for Le Petit Journal!
The Newsletter Of Paris Insiders Guide