VIP & Private Seine River Cruises – Inquiry Form
If you're going to cruise in Paris, you might as well go the VIP route. It's not often that you'll be in a city as magical as Paris, and we like to see you make the most of it. Instead of standing in line for tickets to a crowded river boat, get a little extra special attention for yourself.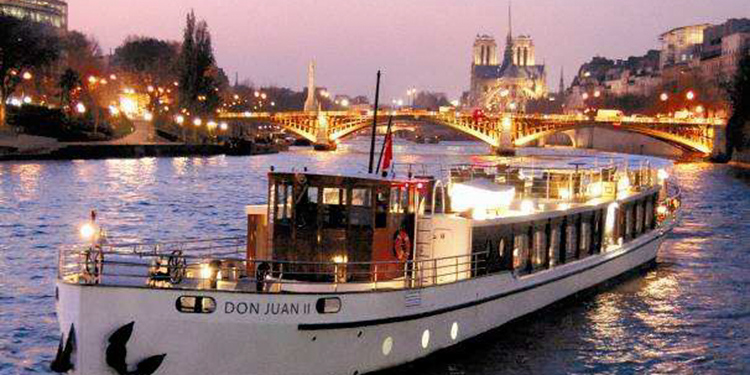 Private activities need to be booked in advance — the earlier the better.
Our Paris Concierge makes it easy for you to treat yourself well and to get what you want. He can get you one board the right boat for you and, even better, in most cases he can add a special touch to suit your interests and needs. Drop him a line using the form and tell him what you're looking for.
Information
Don Juan II Dinner Cruise
All tables are private and by a window.
2 persons or more.
260€ to 310€ per person.
Optional one-way hotel transfer 59€
Don Juan II Dinner Cruise Proposal Evening
With champagne, flowers, Bollinger Rosé.
All tables are private and by a window.
Optional one-way hotel transfer 59€