The Best Things To Do In Paris – September 2017
It's not yet autumn — all the gardens are still in bloom. September in Paris means la rentrée, when thousands of Parisians return from their long summer vacation and transition back to city life. The "back to school" feeling in Paris is palpable – tout le monde are talking about what they did on their summer vacation and looking forward to a new period of activities and events. The Paris cultural season begins with a stellar line-up of ballet, opera, dance and theater events.
We think it's one of the best times to be in Paris. Take advantage of the season by organizing day trips from Paris, walking city tours, and evening concerts at the great churches of Paris. With so many events and so many things to do, yours will be a memorable month to be in the City of Life! One more thing — for readers of Paris Insiders Guide (that's you!) the Paris Pass is offering a 10% discount when you use Paris Insiders Exclusive Discount Code: INGUIDE10.

Most Popular Activities
Things to Do in Paris September 2017
Eiffel Tower + Moulin Rouge + Seine River Cruise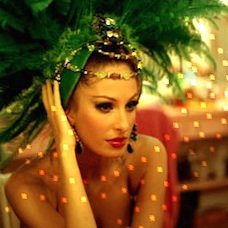 Here's an iconic activity that's a complete night on the town. It starts with an evening dinner on the Eiffel Tower. After a classic French meal, you stroll to the banks of the Seine for an evening river cruise. But the night's not over! Next up is the famous Moulin Rouge to enjoy the show — while sipping champagne. All the details are taken care of.
Eiffel Tower by Night, Skip-the-Line Tour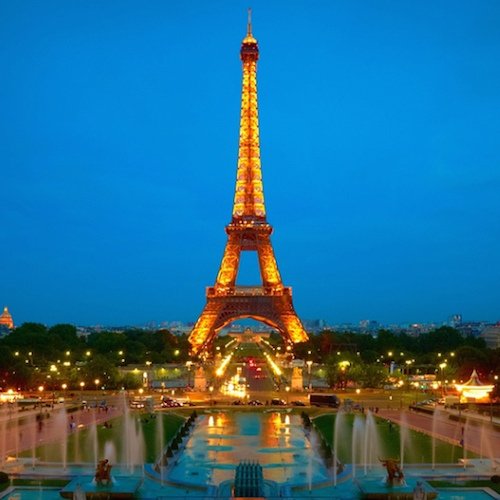 When we're in Paris we don't want to waste time standing in line. That's why we choose skip-the-line tours. Breeze past the line and follow your guide up the tower while she relates tales about the the most famous tower in the world. And, Paris is even better seen by night, when the lights are all aglow.

Skip the Line – Eiffel Tower Tour and Summit Access
This is another tour that everyone loves. And what's not to love about skipping the long lines!
Champagne Cruise Along the Seine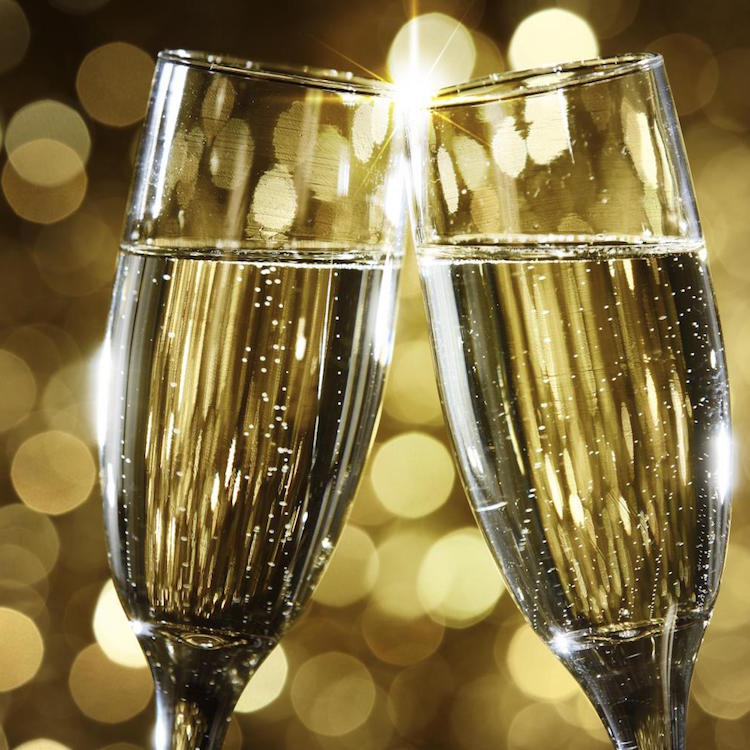 The days and nights are still warm, so what better way to celebrate your stay Paris than a champagne-fuelled cruise down the Seine — the most romantic river in the world. You'll discover this is the very best way to see the sights of the city as you glide past the monuments on a bateaux while sipping bubbly.
Versailles Bike Tour with Skip-the-Line Entrance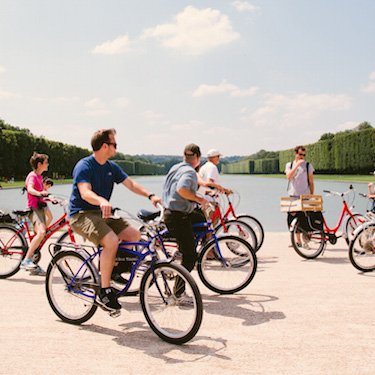 A great way to end the summer is this 2-in-1 tour. Follow your guide as you cycle around the countryside near Versailles — through forests and pastures — and then picnic in the gardens of Versailles. After touring the grounds you use your VIP skip-the-line pass to explore the magnificent Chateau de Versailles. It makes for a wonderful day, but it's likely to sell out.

Paris Nighttime Bike Tour
More fun on two wheels in the City of Light — at night!
→ Book Now…
Bateaux Parisiens Dinner Cruise on the Seine
A Paris Insiders Readers' Favourite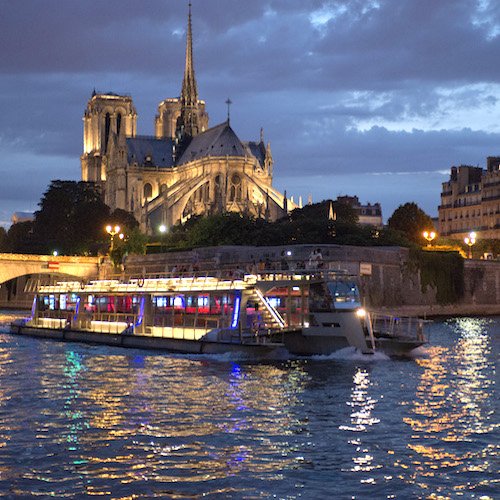 Travelers love this nighttime dinner cruise, and it's easy to see why. It's fun, it's romantic, and everything's taken care of for you – starting when your driver meets you at your hotel. At the Seine you board your bateau for a relaxing cruise and 3-course French meal. Watch the lights of Paris pass by while sipping wine. When the cruise ends, your driver will be waiting.
Skip the Lines at the Louvre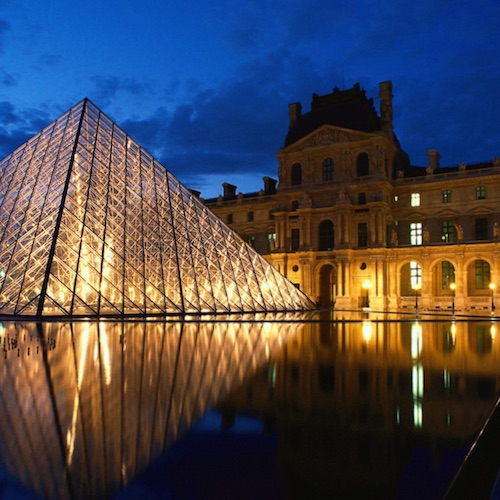 With over 9 millions visitors a year, the Louvre Art Museum is another über-popular site in Paris, which again means long, long lines. Another great insiders tip is to book a guided tour of the museum, which leads you past the lines and right to the most famous works of art, also allowing you plenty of time to wander. Another tip — these tours sell out, so be sure to book early.

Skip-the-Line Evening Louvre Tour + Wine Tasting
Ghosts, Mysteries and Legends Night Walking Tour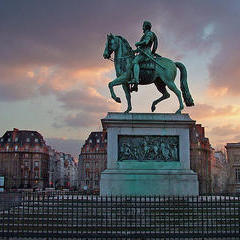 Visitors to Paris seem to love this (somewhat) creepy nighttime tour. Follow your knowledgeable guide along the winding streets and the hidden alleys to visit the little-known spots of a city with over 2,000 years of history, mysteries and legends. That makes for an action-packed evening. You'll learn about the slightly darker side of the City Light. Ooooo.
Île de la Cité Walking Tour + Skip the Line at Notre Dame
As you can see, we love the idea of saving time by skipping the long lines in Paris. This walking tour is a great introduction to the history and sites of the original part of Paris — the historic Île de la Cité. We predict you'll marvel at the ancient remains and the sites so important to the city's past. There's also a guided tour of the interior of the famous cathedral and it's all topped off (so to speak) by a skip-the-line visit to the famous Notre Dame bell towers, complete with gargoyles!
Airport Transfers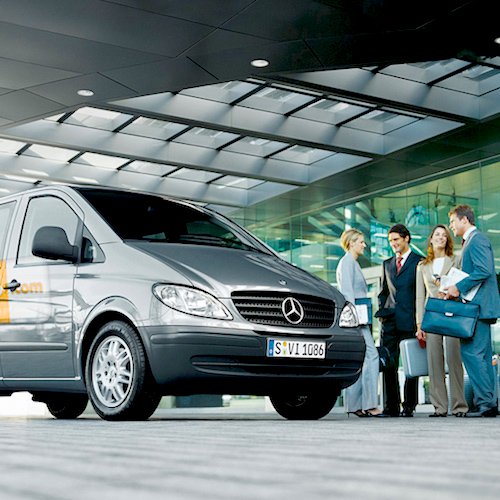 Here is one of our best and most appreciated Paris tips — know what's going to happen when you arrive by pre-arranging transportation from the airport into the city center. A popular and affordable way is to book a shuttle van service from the airport right to your hotel. It's convenient and cheaper than a taxi.
Manu Prestige VIP Private Service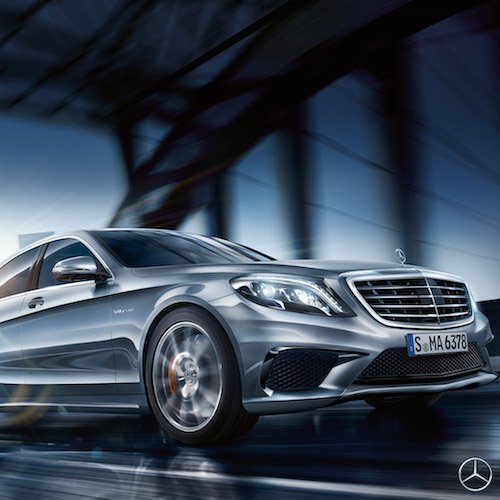 An even better tip — and a real Insiders secret — is to arrange to have the driver we personally trust the most meet you for a relaxing, private transfer in a luxurious Mercedes S-Class. We appreciate the comfort and peace of mind after a long flight. Therefore, we always have our Paris pal, Manu, meet us at the arrivals gate and whisk us into the city. Honestly, it's the only way to do it! Questions about Manu's service? Ask us…

Fave Day Trips From Paris
Things to Do in Paris September 2017
Three Ways to Spend a Royal Day at Versailles

1. VIP Palace of Versailles Guided Tour, With Private Viewing of the Royal Quarters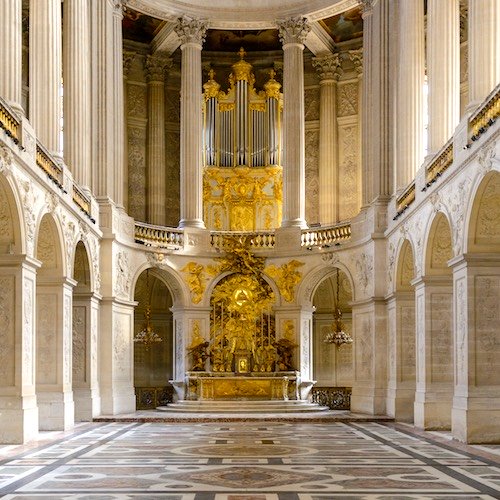 Glide past the velvet ropes to see the Versailles most tourists will never see — Louis XVI's private apartments, his personal library, and the Royal Chapel built for the wedding of Louis and Marie Antoinette. Tour the Hall of Mirrors just as the doors of the palace open and before the crowds arrive.

2. Versailles Walking Tour + Fountain Show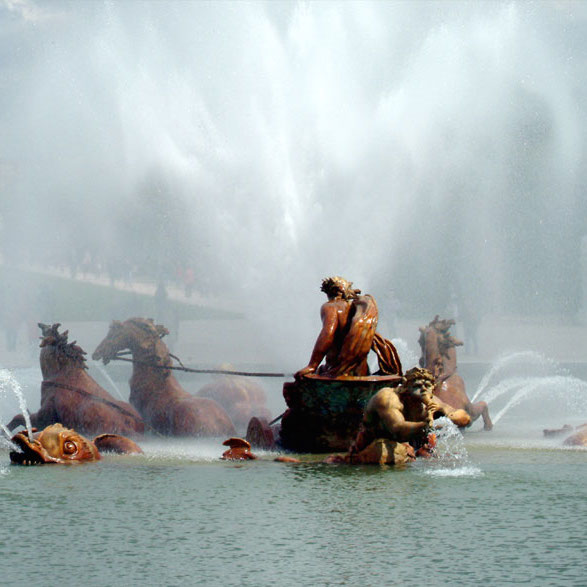 Among the wonders of the gardens of Versailles are the magnificent fountains, which are still turned on at certain times of the year. During September, grab the last chance of the year to experience the summer-only fountain show on Saturdays and Sundays only. Choreographed to music from the court of Louis XIV, it's not to be missed. This is a full-day activity and includes lunch at the Petite Venise restaurant.

3. Best of Versailles with Skip-the-Line Access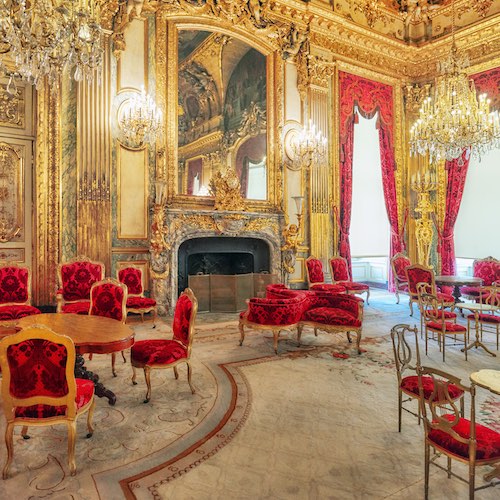 Your driver meets you at your hotel and whisks you off to the royal estate where you use your priority, skip-the-line tickets to avoid the throngs. Head directly inside to experience the grandeur of the chateau on a guided tour that includes the state apartments, the Hall of Mirrors and the Queen's Chambers. Afterwards, stroll through the equally-stunning gardens at your leisure until you meet up for lunch on the Grand Canal. Late there's plenty of time to visit the Grand Trianon and Marie Antoinette's fantasy village farm.
D-Day Tour – Remembering WWII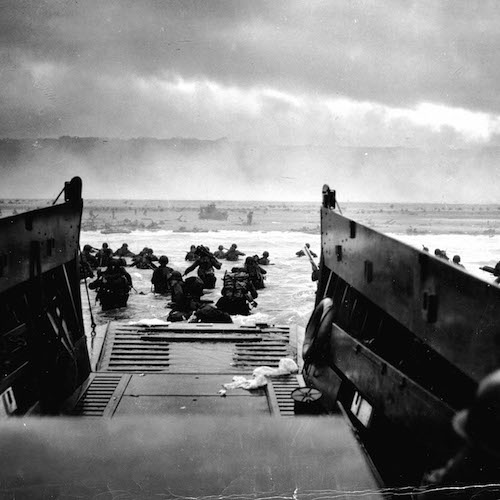 The most famous battle sites of World War II are found on the landing beaches of Normandy. On a small-group tour you visit the most important sites on a day trip from Paris, and return to your hotel the same day. On the beaches and at the monuments, museums and dedicated cemeteries, remember those who fought here. It's a powerfully emotional experience.

Private Tours of Normandy & the D-Day Beaches
Loire Valley Chateaux + Wine Tasting
A Paris Insiders Guide Favourite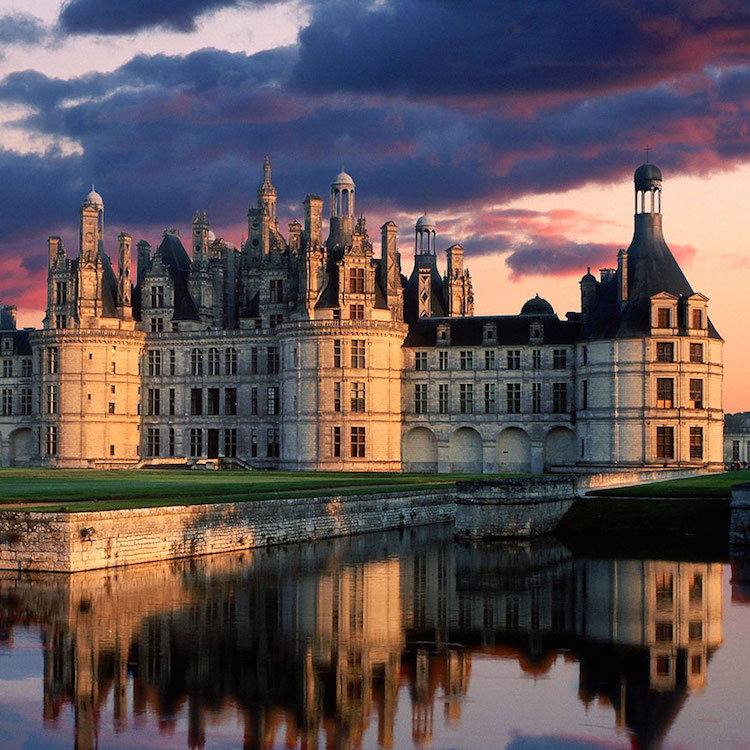 Yes, you can get from Paris to to the splendid chateaux of the Loire in a day. This tour not only takes you on leisurely visits to the magnificent castles on the banks of the River Loire, it also includes sampling the spectacular wines of the region. September is a superb month to see the gardens, mazes and moats of the Renaissance castles.
Monet's Magical Gardens at Giverny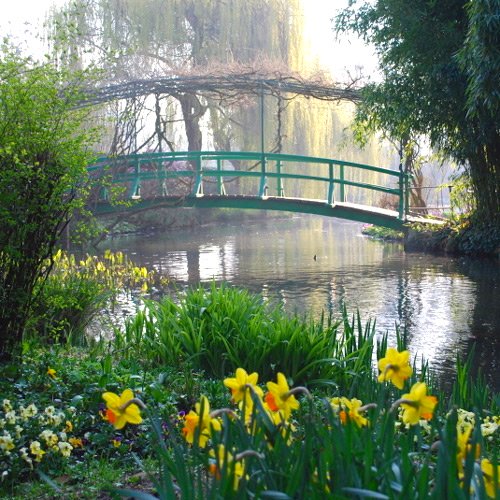 In September the gardens of Claude Monet at Giverny are spectacular — and less crowded — and should not be missed. Your driver/guide picks you up at your Paris hotel and whisks through the lovely French countryside to Giverny, where you'll have plenty of time to wander among the gardens, flowers, Monet's house and the pond.
Wine-Tasting Trip to the Champagne Region
With Paris Hotel Pickup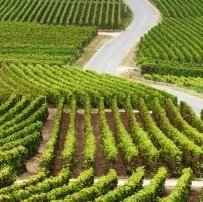 The beautiful and world-famous Champagne country is only one hour from Paris. Spend the day focusing on the bubbly, with guided tours and tastings at some of the most famous champagne houses. In between, enjoy lunch at a boutique winery. Sample as much as you want, your expert guide is doing the driving — door-to-door from your Paris hotel.

VIP Private Champagne Region Tour
Essential Day Trips from Paris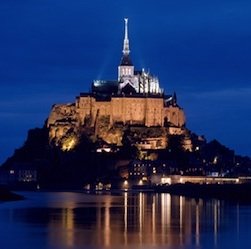 We've just scratched the surface of what you can see from Paris in one day. Read our complete guide to learn about visits to historic Mont-Saint-Michel, to the World War I battlefields, Disneyland Paris, and even London!
• Private Day Trips in France…

Classical Music, Opera & Ballet
Things to Do in Paris September 2017
Concerts at La Sainte Chapelle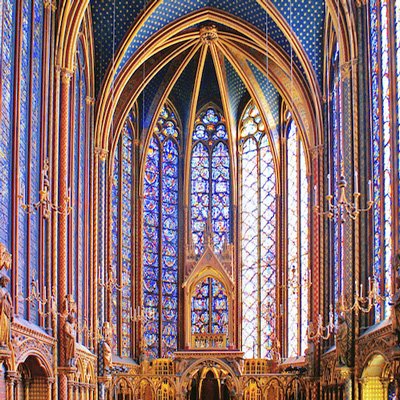 There are many stunning Gothic churches in Paris where classical music is performed performed. But, without doubt, the top venue for classical music is the acoustically-perfect Saint Chapelle in the dead-center of Paris on Île de la Cité. There, surrounded by stunning stained glass windows, with vaulted arches towering overhead, you're swept away by the music of some of the greatest composers who ever lived.

La Sainte Chapelle Featured Concerts in September 2017
Special Performance at Notre Dame Cathedral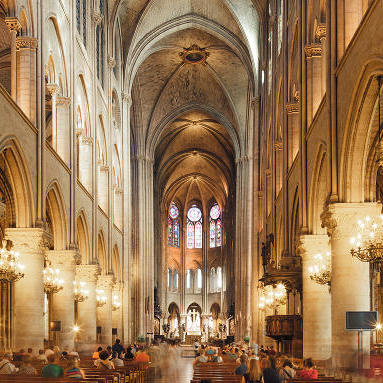 For one day only this month you can hear music of Bach, Charpentier, and Faurel in the spectacular atmosphere of this famous Gothic church.
• September 5, 2017

Open Air Opera – The Marriage of Figaro at Invalides
This is a very special event. Experience opera under the stars. The Marriage of Figaro is one of Mozart's most performed opera and for good reason. The opera buffa is full of plot twists, deceptions, and misunderstandings. The special performances are held in the Cour d'Honneur, the courtyard of the Hotel des Invalides.
• September 7, 8 & 9
• Les Invalides

Performances at Palais Garnier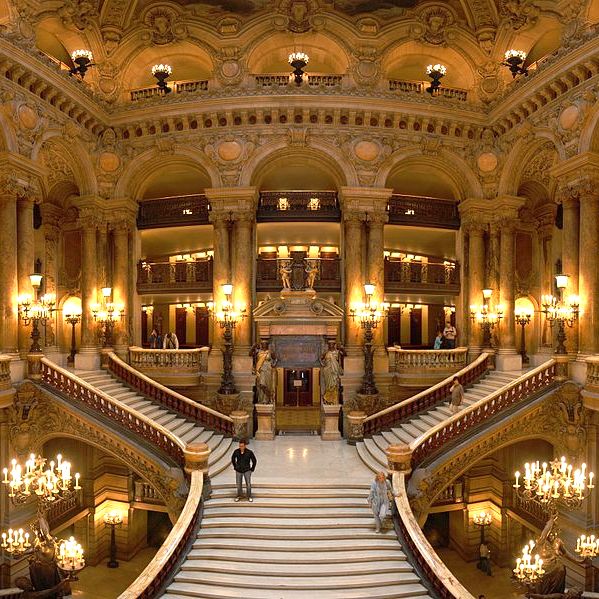 As we've said many times, you don't want to miss a performance in this stunning (and stunningly restored) Belle Epoque palace. The performances will be magnificent, and you'll find that the Palais is stunning!

Palais Garner Featured Performances in September
COSÌ FAN TUTTE – PARIS OPERA
Mozart's most loved opera is the premier of the Paris opera season. It was first performed in Vienna in January 1790. At the time, the theme of adultery was considered scandalous. The action takes place in Naples during the Age of Enlightenment.
• September 12, 16, 18, 20, 25, 28 & 30
→ Reserve Tickets…
GEORGE BALANCHINE'S JOYAUX – PARIS BALLET
Choreography by Balanchine, costumes by Christian Lacroix, music by Stravinsky and Tchaikovsky. You will marvel at the the Paris Ballet company's performance inspired by streetscapes along NYC's 5th Avenue.
September 22, 23, 24, 26, 27 & 29
→ Reserve Tickets…
HOMAGE TO MAURICE RAVEL – OPERA ORCHESTRA
Experience the music of Maurice Ravel 80 years after his death. Fun fact, we once lived in an apartment building in Paris where Ravel lived and composed music. The program includes his Piano Trio in A Minor and String Quartet in F Major, Op. 35.
September 24
→ Reserve Tickets…
The Merry Widow – Paris Opera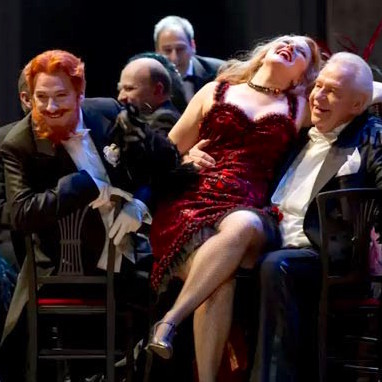 Viennese waltzes, mazurkas and polkas! This opera bursts with intrigue and revolves around the possible marriage between Hanna, the beautiful, rich widow and the dubious Count Danilo. Performed in German with French and English surtitles.
• Opera Bastille
• September 9, 12, 16, 20, 22, 24 & 30

Debussy's Pelléas et Mélisande – Paris Opera
Debussy's landmark five-act opera premiered here in Paris in 1902 and is the only opera he ever completed. The love triangle centers on Prince Goulaud, his mysterious wife, Melisande, and the prince's half-brother Pelleas. Performed in French with English surtitles.
• Opera Bastille
• September 19, 23 & 27

Eglise de la Madeleine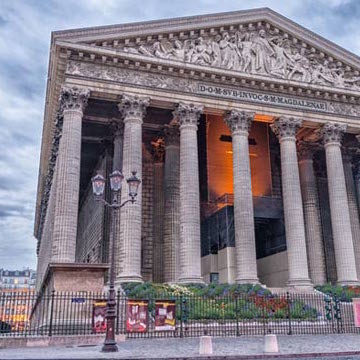 First designed as a temple to the glory of Napoleon's achievements, the church of La Madeleine takes a commanding position on the place that bears its name. Today, it's also a popular venue for classical music concerts.

La Madeleine Featured Concerts in September
Opéra Comique – Salle Favart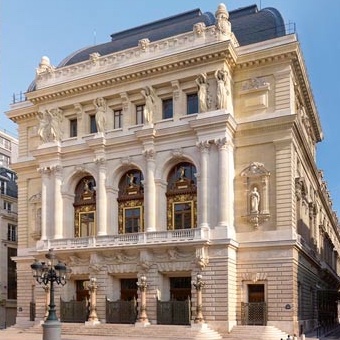 This beautiful opera house is a national treasure, rivalled only by Palais Garnier. It has recently undergone a multi-year renovation and is finally re-opened. Salle Favart is one of oldest French drama and music institutions in Paris, founded in 1714 by Louis XIV. Come to see the magnificent restored staircases, chandeliers, mosaics, murals and to be dazzled by an eclectic and adventurous performance. Opéra Comique is located in the 2nd Arrondissement on Place Boieldieu.

Opéra Comique Featured Concert in September
MIRANDA – MUSIC BY HENRY PURCELL
Conductor Raphael Pichon explores Bach's Baroque cantatas along with the music of Henry Purcell. The story, inspired by Shakespeare's The Tempest, is set in a small town in modern day England. A family is gathered at the funeral of their wife and mother, Miranda.
September 25, 27, 29, 2017
→ Reserve Tickets…
Performances at Saint-Ephrem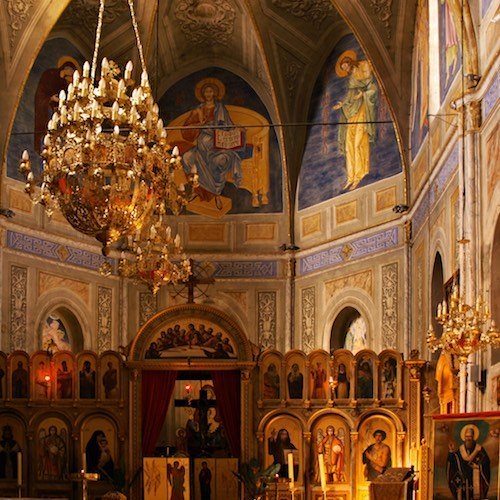 Set in the Latin Quarter, this small church with tall ceilings makes for perfect acoustics. Add to that candelabras for atmosphere and you have theperfect ingredients for a magical night in Paris.

Saint-Ephrem Featured Concerts in September
Eglise Saint-Germain-des-Prés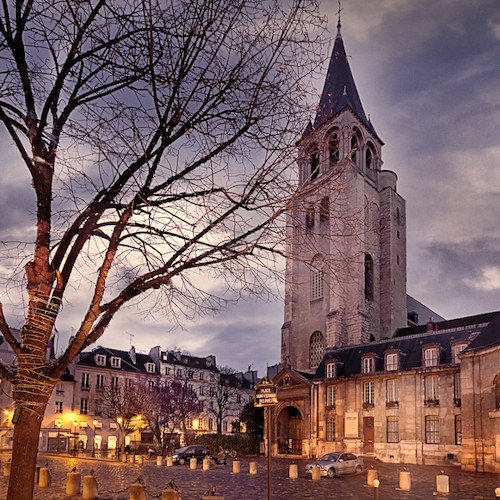 Looking for a reason to visit the oldest church in Paris? Step inside this historic Gothic building to enjoy a classical music concert. Take note of the marble columns, the last survivors of the 6th-century abbey, and the colourful 19th-century frescoes.

Saint-Germain-des-Prés Featured Concerts in September
VIVALDI'S FOUR SEASONS, VITALI & SCHUBERT + DINNER
September 9
→ Reserve Tickets…
Classical Music in Paris – September 2017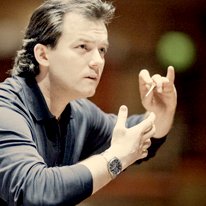 Here we only have room for a few of the stellar classical music performances coming in September — there will be more this month at the Philharmonie de Paris, Opera Bastille, and more events at the grands opera houses. Be sure to check out what will be playing when you're in Paris in September.

Top Paris Food & Wine Activities
Things to Do in Paris September 2017
Gourmet French Food Walking Tour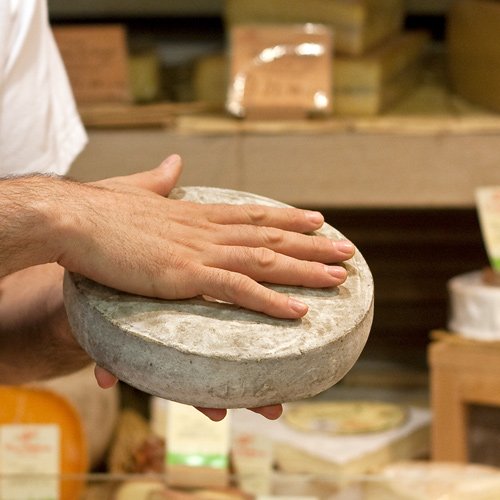 On the Left Bank, the gourmet haven of Paris, walk with an expert good guide to learn all about the foods that France is most famous for. Start at a traditional fromagerie to learn about the country's cheeses. Sample there and move on to freshly baked baguettes. You'll also take in French wine and even foie gras!
Wine Tasting Near the Louvre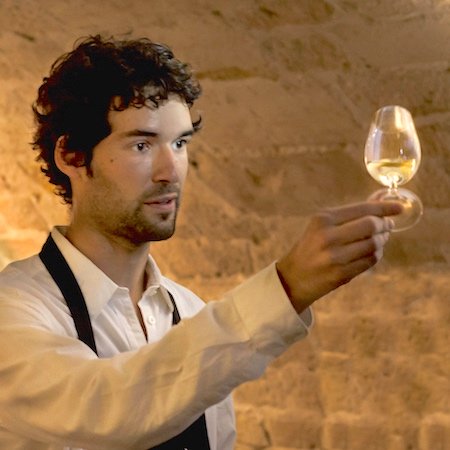 These fun wine tastings cover a lot of wine territory. Professional French sommeliers deliver (in English) an extensive tasting of award-winning wines — from Champagne to Sancerre, from Bordeaux to Burgundy, from Alsace to the Rhône. It all takes place in a wine bar steps away from the Louvre. We heartily recommend the 2-hour tasting.
Wine Tasting with Cheese and Charcuterie Lunch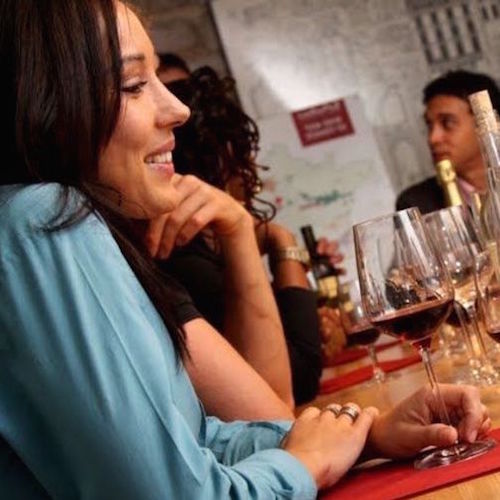 For even more fun sign up for this wine tasting that includes an extensive sampling of the delicacies of France. In the cellar of the city's most popular wine bar take a guided tasting tour of French wines. Learn how to inspect, choose and taste wine and how to pair each wine with French specialty cheeses and charcuterie.
Chocolate & Pastry Walking Tour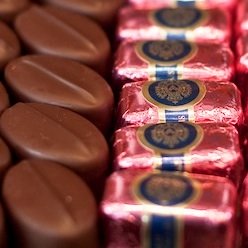 Now we're getting to the good stuff! On this tour you wander between the city's iconic chocolate & pastry shops to learn the secrets and techniques of each, while you sample all along the route. It's a small group tour with hands-on attention, and it goes at a relaxed pace. With only 8 people you get to sample a lot!
French Gourmet Dinner + Wine Tasting
Enjoy a multi-course meal prepared by a talented French chef in a restaurant near the Louvre. Each course is perfectly matched with wine… but we're getting ahead of ourselves. The meal starts with a glass of champagne, then as you move to each course, another glass is served, ending with dessert and a digestif. Read the 5-star reviews, this one is a winner!
Market Tour & Classic French Cooking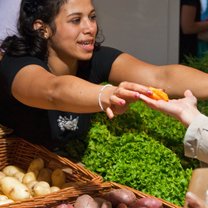 Shopping, cooking, eating — they make for a great day of our fave food activities. Visit one of the best open-air markets, where the chef explains all about the typical French foods found at the markets. You shop for lunch and then move on to the cooking studio where you learn, hands-on, how to turn your purchases into a fabulous meal.

The Best Events in Paris
Things to Do in Paris September 2017
Le Grande Classique – Paris to Versailles Run & Walk
The Grande Classique is a…well, classic walk from Paris to Versailles. This popular annual event has been taking place for more than 30 years. It start at the steps of the Eiffel Tower and ends 10 miles (16 km) later at the gates of Château de Versailles. The Grande Classique is open to walkers over the age of 16, and, if you don't want to do the walk, it's fun to cheer from the sidelines!
• September 24, 2017
• Website…
Le Festival d'Automne à Paris – The Autumn Festival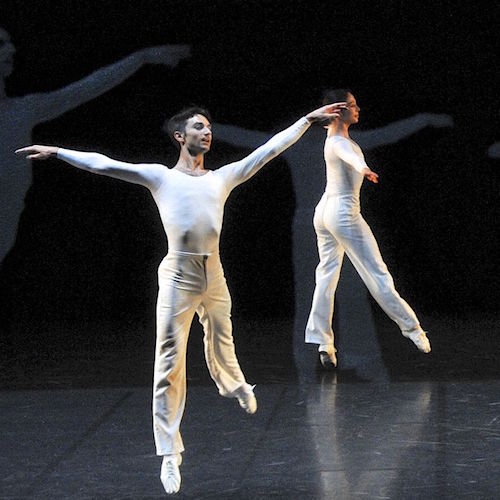 Visual arts, performance, theater, dance, music and cinema, The Paris Autumn Festival incorporates all of the arts. You'll find events throughout the city at 40 different venues starting in September and moving right through the Fall. Find out more information and how to buy your tickets at the website. Le Festival has been fostering the French arts since 1972.
• Website…

Fete de la Gastronomie
A three-day food event that celebrates the gastronomy of France.
• September 22 to 24, 2017
→ Information…

Jazz de la Villette
A festival of soul, funk & jazz. The coolest event in September!
• Parc de la Villette
• First two weeks of September, 2017
→ Information…

Maison & Objet
Decoration, design, furniture, accessories, textiles, fragrances & tableware.
• Paris Nord Villepinte
• September 8 to 12, 2017
→ Information…

Paris Design Week
Discover the best in design in this week-long event.
• Les Docks, Cité de la Mode et du Design
• September 8 to 16, 2017
→ Information…

Fete de l'Humanite
The Festival of Humanity has been celebrated in Paris since 1930.
• Parc Courneuve
• September 15 to 17, 2017
→ Information…

Croque Anime — The Festival of Animated Film of Paris
An international film festival, and it's free!
• Theatre de Ménilmontant
• September 20 to 26, 2017
→ Information…

European Heritage Days in Paris
You're invited to explore inside monuments & buildings normally restricted, like the Senate, Elysée Palace & various private chateaux. This is a very popular event among Parisians.
• Paris!
• September 16 & 17, 2017
→ Information…

Prêt-A-Porté Fashion Show
Join the beautiful people for the unveiling of the new ready-to-wear collection. The fashion event of the season.
• September 26 to October 3, 2017
→ Information…

What's On at the Museums
Things to Do in Paris September 2017
Petit Palais
Anders Zorn, 19th-Century Swedish Painter. This is the first Paris retrospective of Anders Zor (1860-1920). The exhibition showcases Zorn's work as a champion of Swedish folklore from the National Museum in Stockholm.
• September 15 to December 17, 2017
• Website…

Jeu de Paume – Concorde
ED VAN DER ELSKEN
A retrospective of 20th-century Dutch documentary filmmaker and street photographer.
Ends September 24, 2017
→ Information…
MEP – Maison Européene de la Photographie
LIU BOLIN, PABLO BARTHOLOMEW
September 6 to October 29, 2017
→ Information…
Musée du Quai Branley