The Paris Marathon – It's The Run Of A Lifetime
On your mark, get set, go! Every April the Paris Marathon starts from Champs Elysées and makes its way along the Seine and past the most famous landmarks in the world, before wending its way to the finish line on Avenue Foch. If you run the race, you'll be in good company with 40,0000 runners from around the world and over 200,000 spectators to cheer you on. (We'll be part of the 200,000, not the 40,000.)
The whole city of Paris celebrates with food and drink (of course). Stalls spring up all along the route for the event and there is music everywhere. Over 100 musical acts perform along the intense 40 kilometre run way. Want to register in the Paris marathon? The rule of registration is first come, first served, and the limit is 40,000 runners.
Paris Marathon Route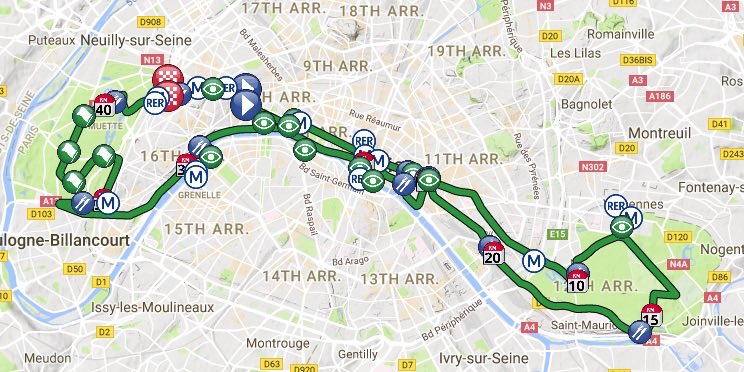 The exact route is often tweaked from year to year, but here's what you can expect. The loop of the run starts and finishes at the Arc de Triomphe and along the way passes the Louvre, Notre Dame, Bastille and the Eiffel Tower.
Aboute every 5 kilometres along the banks of the Seine are refreshment stations offering a variety of easy-to-eat, pick-me-up snacks for the runners. So you can have a snack, run, and listen to the music at the various stages also set up along the route.
The First Paris Marathon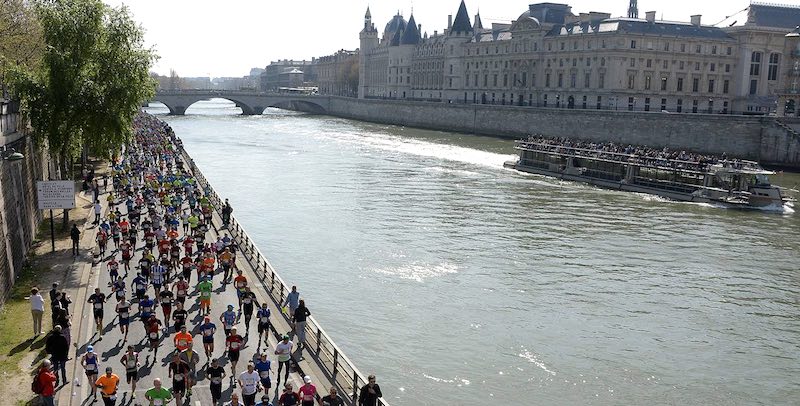 On July 19 in 1891 a big crowd gathered at Porte Maillot to watch the 191 participants cross the finish line. The winner was Len Hurst of Great Britain who finished at a respectable 2 hours and 31 minutes. His reward? 200 francs awarded by the Petit Journal newspaper. The first modern-day Paris Marathon was held in 1977 and has gained popularity since then. Today it's ranked in the top ten of world marathons.
Air France Special Fares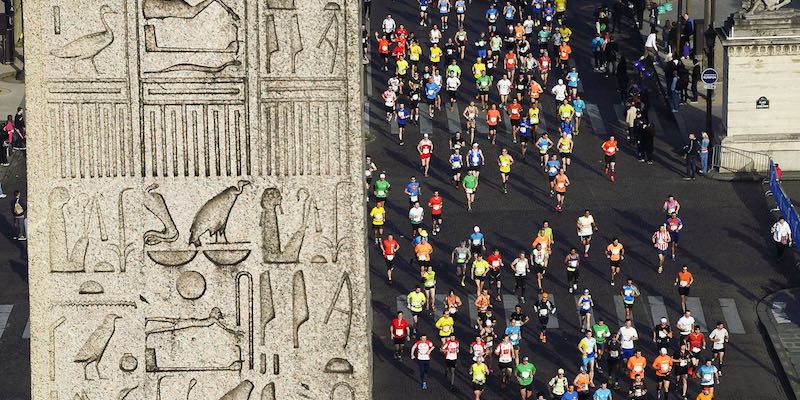 If you purchase airline tickets through Air France on the KLM Global Meetings website there is sometimes a preferential fare for Paris Marathon participants. The discount applies to a wide range of airfares on all Air France and KLM flights worldwide. Check the Paris Marathon website to see if there is a discount code for this year.