41 Great Things To Do In Paris In March 2017
Springtime in Paris is a magical time. We know, we know — we say that about every season in Paris, but in Spring is seems particularly true! In the parks — from Luxembourg Gardens to the Tuileries to Jardin des Plantes — flowers will be blossoming in a riot of color. Expect sunshine with patches of rain, but whatever the weather, March in Paris offers stellar events, museum exhibits, food activities and concerts in historic venues
So, this is wonderful month to be in Paris and to spend the days exploring the city. It's also a great time to explore beyond the city — Versailles, Champagne, and the Loire region are all close enough to Paris to manage for an exciting day trip.

Most Popular Activities
Things to Do in Paris March 2017
Eiffel Tower Skip-the-Line Tour – No Waiting!
A Paris Insiders Guide Favourite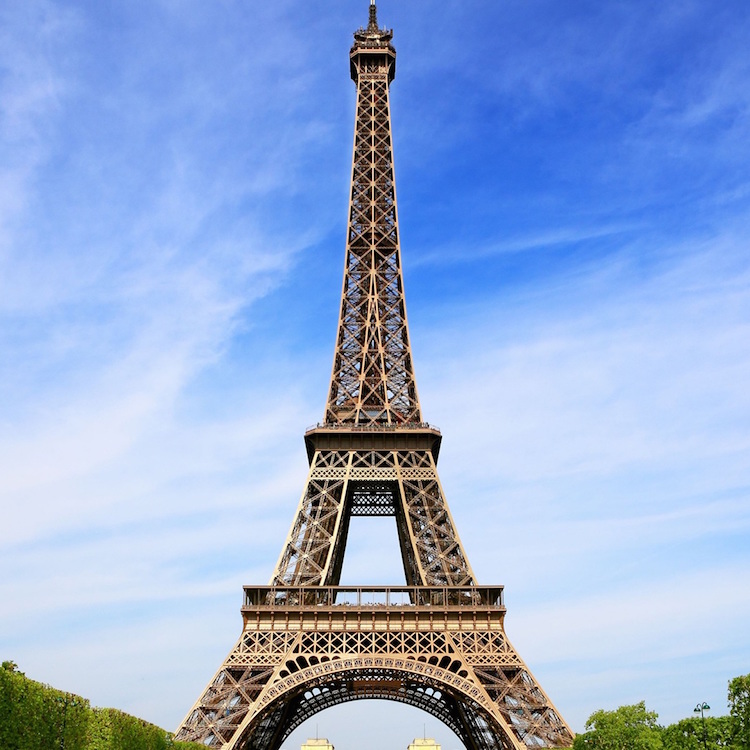 This is one of the best Insiders tips we've ever devised. You don't want to waste your precious time in Paris waiting in line, do you? But, the lines at the Eiffel Tower are aways long. The solution is to book a skip-the-line tour, and let your guide lead you right to the up elevator, tickets in hand. It's worth it! Likely to sell out.
Evening Seine River Dinner Cruise
Includes Hotel Pickup & Return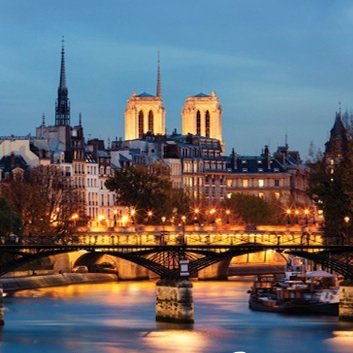 See the best of Paris by night — from riverside — as you cruise down the romantic river while enjoying a 3-course French meal with champagne and wine. See Notre Dame illuminated, the Eiffel Tower, Musée d'Orsay, and sail beneath historic bridges.
Champagne Cruise Along the Seine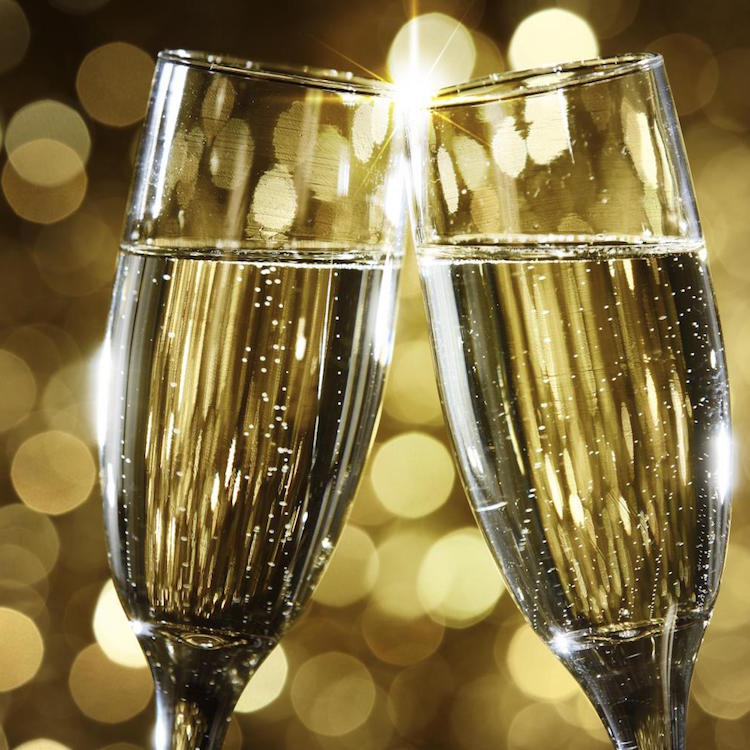 What better time than the beginning of springtime for a relaxed, champagne-fuelled boat ride down the Seine? All you have to do is lay back and enjoy the scenery. And what a scenery it is! Glide past world-famous monuments while sipping bubbly and discovering that perhaps the best way to see the City of Lights is on a bateaux. Thursday, Friday, Saturday.
Moulin Rouge Cabaret Show + Roundtrip Hotel Transportation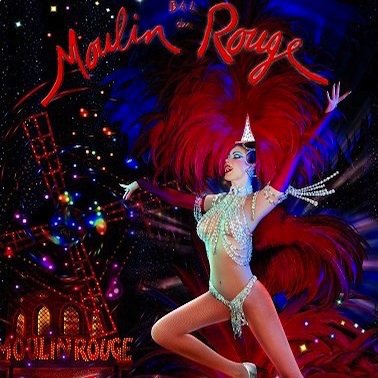 See the Moulin Rouge show with transportation to and from your hotel and some champagne to enjoy while you take in the number-one rated cabaret in Europe. It's the easy way — no need to figure out how to get there or what to do when you're ready to leave. Moulin Rouge regularly sells out weeks in advance. Book ahead of time to avoid disappointment.

Moulin Rouge Dinner + Show + Roundtrip Hotel Transportation
Two Tours in One – Night Bike Ride + River Cruise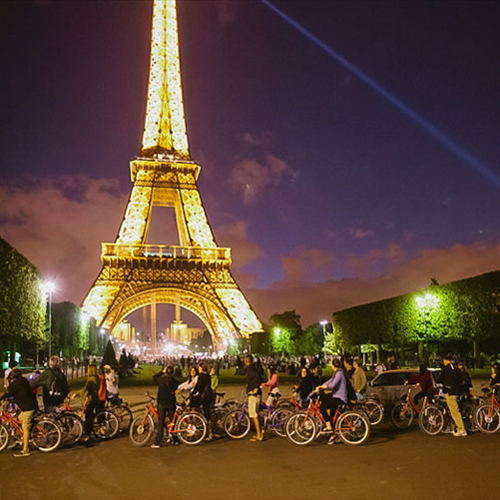 Spring arrives this month, and it's a good time for a fun-filled guided cycling tour around the city's most famous monuments and landmarks. You'll cruise around the ancient streets of the Islands and then hop on a river boat for a nighttime cruise on the Seine. A glass of wine is included, bien sûr!

Versailles by Bike Day Tour
Skip-the-Line Louvre Museum Guided Tour
Avoid standing in line at the Louvre, and make the most of your time in Paris. This private tour gets you ahead of the loooong lines and into the world's largest & most popular museum. Group size is limited so personal attention is guaranteed. Highlights include the Venus de Milo, the Winged Nike of Samothrace and of course Mona!
Paris-in-One-Day Sightseeing Tour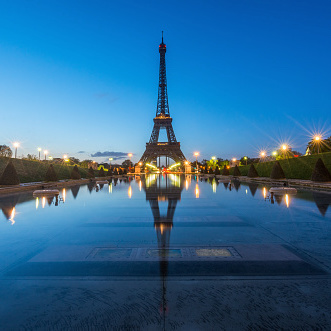 Louvre + Seine River Cruise + Eiffel Tower. This smart tour gets you to the best of the city in a single day. No senseless dawdling or getting lost. Skip past the lines and into the Louvre for the highlights, then take a Seine river cruise to the front door of the Eiffel Tower. From high atop Restaurant 58 you can see forever. But you're not done yet — visit Notre Dame Cathedral on the picturesque Île de la Cité. Everything is included: entrance fees, lunch and river cruise.
Île de la Cité Walking Tour + Skip the Line at Notre Dame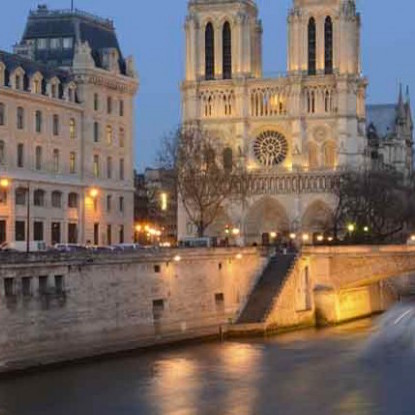 As you can see, we love the idea of saving time by skipping the long lines in Paris. This walking tour is a great introduction to the history and sites of the original part of Paris — the historic Île de la Cité. We predict you'll marvel at the ancient remains and the sites so important to the city's past. There's also a guided tour of the interior of the famous cathedral and it's all topped off (so to speak) by a skip-the-line visit to the famous Notre Dame bell towers, complete with gargoyles!
Airport Transfers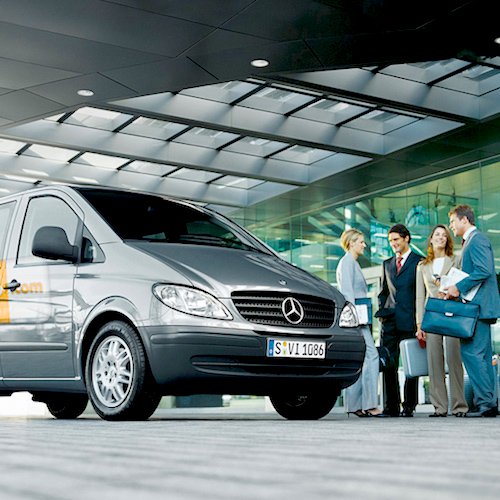 This is a great Insiders tip. Once your plane finally lands in Paris you still have to find your way into the city. It's best to arrange your transportation from the airport into central Paris before you leave home — know what's going to happen when you arrive. An easy and affordable way to do that is to book a shuttle van service right to your hotel. Here's a service our readers like, convenient and cheaper than a taxi.
Manu Prestige VIP Private Service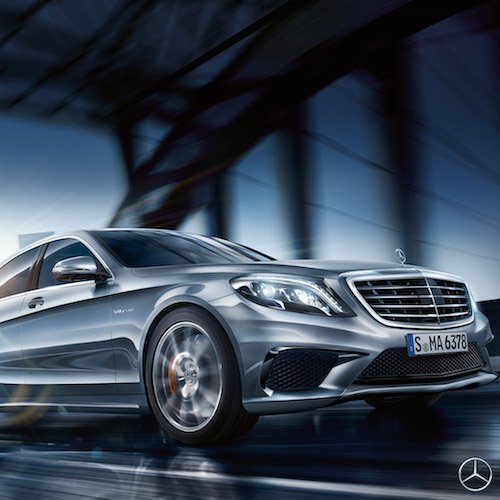 Here's an even better tip. Give yourself a break (and a treat) and arrange for our Paris pal and professional driver, Manu, to meet you at your gate, grab your luggage, and gently place you in the back seat of his luxurious Mercedes S-Class. You're worth it

Fave Day Trips From Paris
Things to Do in Paris March 2017
Exclusive Versailles Small-Group Day Trip + Grand Canal Lunch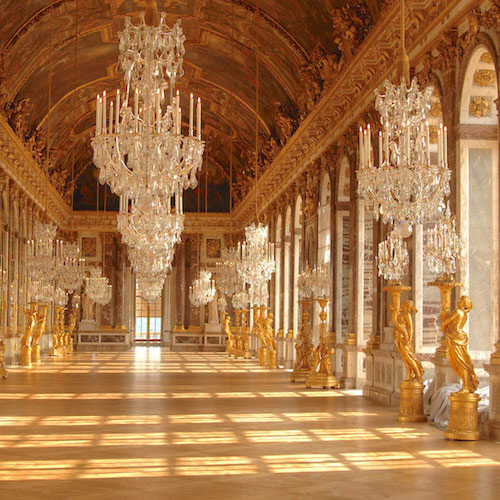 Don't waste your time and energy getting to Versailles and waiting in line. Instead, go the royal route on this tour with round-trip transportation from your hotel, entrance fees, and a guided tour of the palace and spectacular gardens. Of course you'll see the State Apartments and the Hall of Mirrors, but you'll also enjoy a classic lunch by the Grand Canal.
Visiting the D-Day Beaches from Paris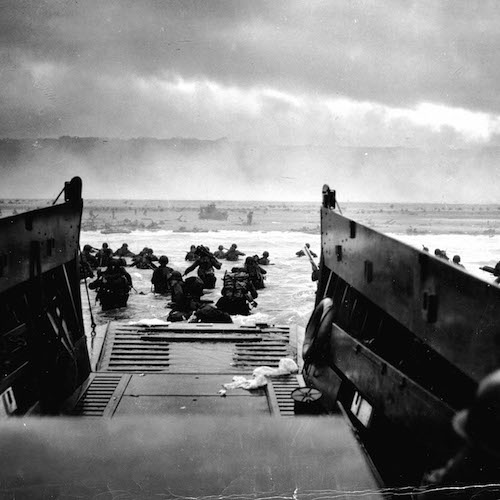 On this small-group day trip from Paris you are driven through the beautiful Normandy countryside to the important D-Day sites. The landing beaches themselves, and the nearby cemeteries, can be very emotional experiences. We recommend this tour because your personal driver picks you up at your Paris address. Sunday, Wednesday, Thursday & Saturday.
Spend a Day in the Champagne Region
A Paris Insiders Guide Favourite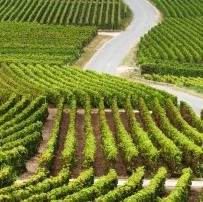 Focus on the bubbles on a posh day trip to the Champagne country, an hour from Paris. You are met at your Paris address and driven through the beautiful wine country to a famous champagne house. There's lunch at a boutique winery plus a guided tasting of the Grand Crus of Champagne. Taste as much as you want, you're not driving! Wednesday & Friday.
Visit the Chateaux of the Loire Valley
A Paris Insiders Guide Favourite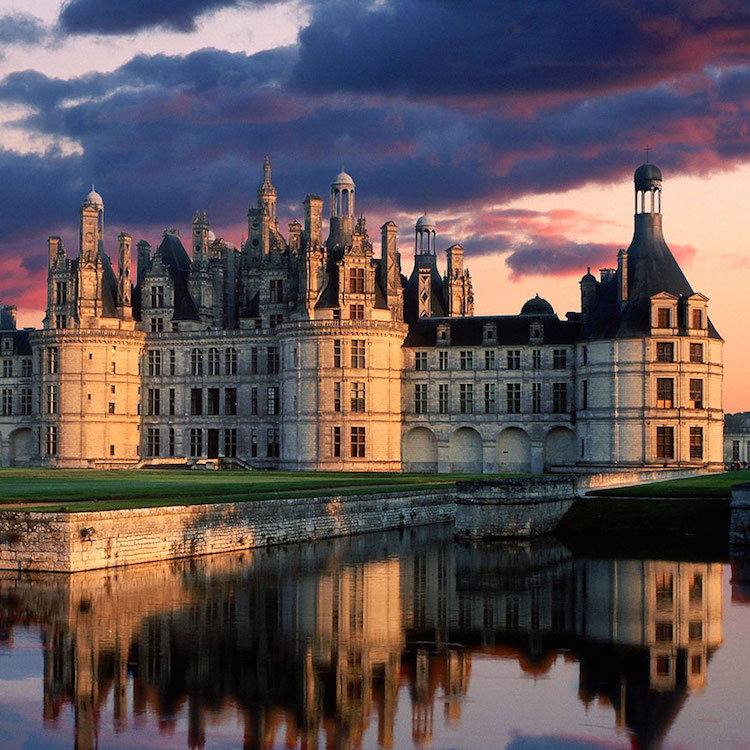 Perhaps the most famous area of France outside of Paris is the Loire Valley — home to some of the most impressive castles in the world. This fun day trip from Paris gets you to the three most important chateaux – Cheverny, Chenonceau and Chambord. This tour, with an expert guide, is an easy day trip from Paris. Tuesday, Thursday, Saturday.
Essential Day Trips from Paris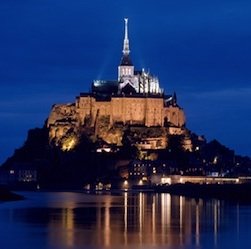 As we say, there is a lot to see in France just beyond the Paris city gate, and these are just a few of the day trips we like. We always advise to set aside one or two days to explore more of France to make your visit more memorable. We've put together reviews and recommendations in a couple of articles about our favourite day trips.
• Essential Day Trips from Paris…

Classical Music, Opera & Ballet
Things to Do in Paris March 2017
Performances At La Sainte Chapelle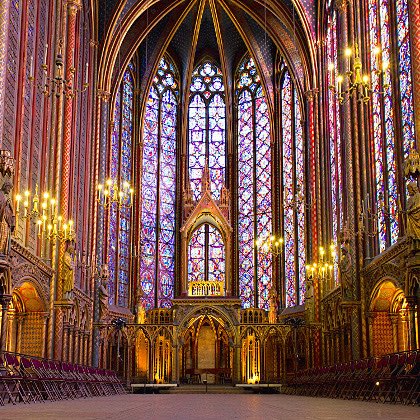 You're going to love listening to classical music performed in the stunning La Sainte Chapelle. Come for the music and be dazzled by the recently restored mile-high stained glass windows and the Gothic architecture. Sitting amongst these magnificent windows is an experience not to be missed, especially while listening some of the greatest pieces of music ever composed.

La Sainte Chapelle Featured Concerts in March
A Midsummer Night's Dream – Paris Ballet
If you're going to see one ballet in your life, see it in Paris. The Paris Opera Ballet performs Shakespeare's magical A Midsummer Night's Dream with music by Mendelssohn, costumes and sets by Christian Lacroix, and choreography by George Balanchine.
• Opera Bastille
• March 9 to 29

Trompe-la-Mort – Opera at Palais Garnier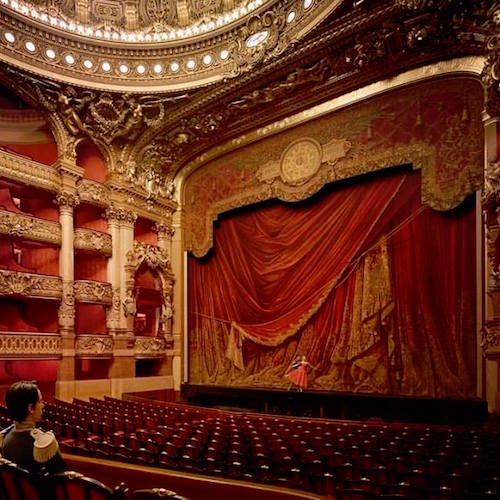 It's not often that you get to hear the world premiere of a new opera, but you do have that chance this March at Palais Garnier. Wouldn't you have loved to be there in 1875 for the premiere of Carmen? This work, by Luca Francesconi, is based on Balzac's Comédie Humaine.
• March 16 to April 5, 2017
• Palais Garnier

All Concerts at Palais Garnier
Palais Garnier is a favorite venue for concerts in Paris, so check here to find out what will be playing when you're in the City of Music.
Performances at Notre Dame Cathedral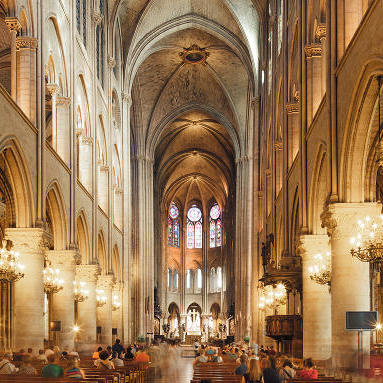 It's spine-tingling to attend a concert at Notre Dame You're surrounded by narly a thousand years of history, with light streaming in through majestic Gothic stained-glass windows. Only ticket holders are allowed into the cathedral for these special evening performances.

Notre Dame Cathedral Special Performances
Carmen – Opera at Bastille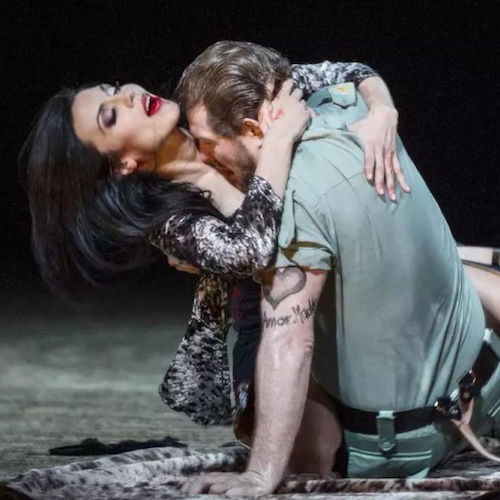 Carmen was first performed in Paris in 1875 to poor reviews. George Bizet died suddenly during its first run and never knew about its future success in Vienna later that year. Set under a blazing Spanish sun, the Paris Opera presents a new staging with a star-studded cast. This is a mega-popular opera, so you should order your tickets right away! March performances are already sold out, but there are tickets for early April.
• April 05 to July 16, 2017
Candlelight Concerts at Saint Ephrem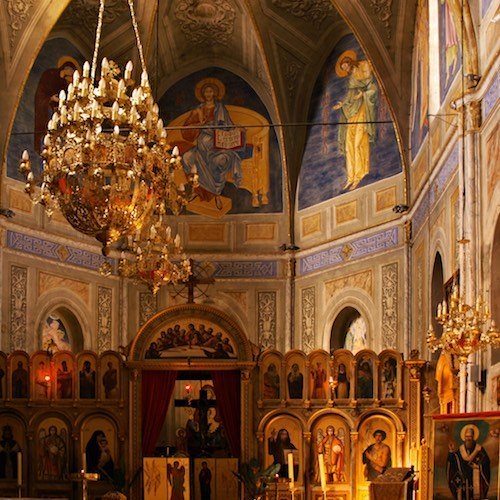 It's hard to beat a classical music concert in a historic church in the Left Bank in Paris, especially when it's performed by candlelight. After the performance stroll the romantic streets of the Latin Quarter.

Saint Ephrem Featured Candlelit Concerts
Concerts at La Madeleine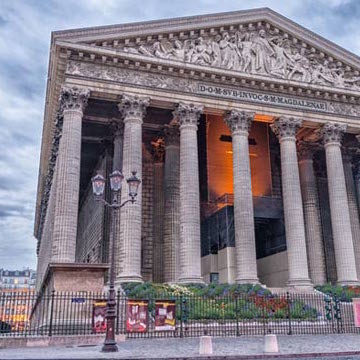 Another place to enjoy the music is at La Madeleine, one of the most celebrated churches in Paris and a neo-classical gem famous for its pipe organ from 1846.

La Madeleine Featured Concerts in March
Theatre des Champs-Elysées
Want to feel like you're in the inner circle of the Paris's cultural elite? Attend a classical music performance at this historic landmark theatre. Built in 1913, the acoustically pitch-perfect theatre has been the place to be seen and the place to hear top notch musicians perform. It's even where Stravinsky's Rite of Spring premiered in 1913. This March is a busy month with 30 performances; hear music by Verdi, Brahms, Bach, Brecht, Rossini, and others.
Classical Music in Paris
A Paris Insiders Guide Favourite
March is a busy time in the cultural life of Paris and there are over 100 performances we'd like to tell you about if only we had the space! For instance, there's a performance of chamber music by the Czech String Quartets at our favorite venue, the magnificent Palais Garnier. Handel and His Masters are performed by Les Musiciens du Louvre and staged at Salle Cortot, a French historical landmark. Check the complete listing of concerts and we're sure you'll find something you feel you simply have to see.

Our Top Food & Wine Activities
Things to Do in Paris March 2017
French Macarons Cooking Class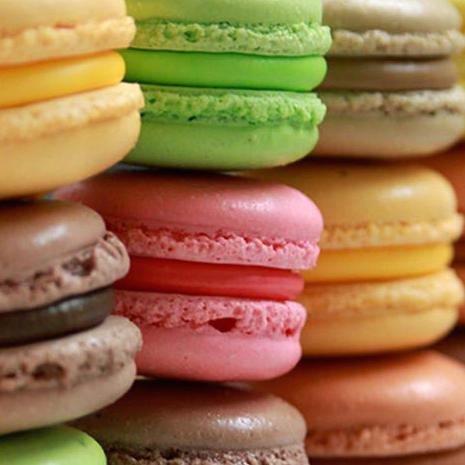 These heavenly, melt-in-your-mouth confections are still the rage in Paris and now around the globe. It's a dream come true to attend a cooking class in Paris and learn how to make your own delicate meringue-based morsels. Class size is limited to eight people, so you get lots of individual attention from Chef Marthe to learn how to assemble the creamy filling just so.
Wine Tasting in the Heart of Paris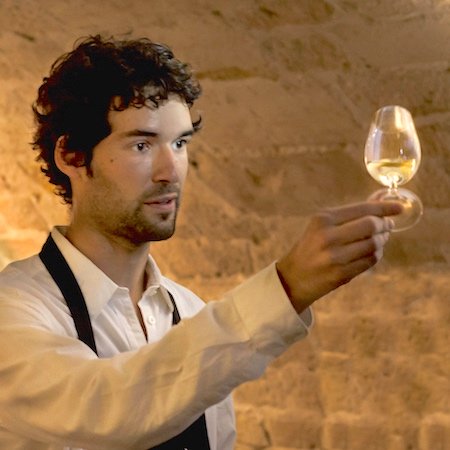 These fun wine tastings cover a lot of wine territory. The professional sommeliers deliver an extensive tasting of wines in a charming wine cellar steps from the Louvre. We recommend you sign up for the 2-hour grand cru wine tasting since it's not often you'll get a chance to taste a flight of some of the best wines of France. We also like the Wine Tasting + Lunch option.

Wine Tasting with Cheese & Charcuterie Lunch
Chocolate & Pastry Walking Tour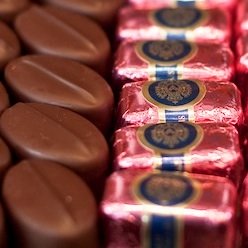 Paris + chocolate + pastries. Patisseries and chocolatiers are two of the most important Paris food shops… to us, at least. Don't miss the chance to go behind-the-scenes on this VIP walking and tasting tour. Taste regional specialties and find out how all those delectable delights are made.
Gourmet French Food Walking Tour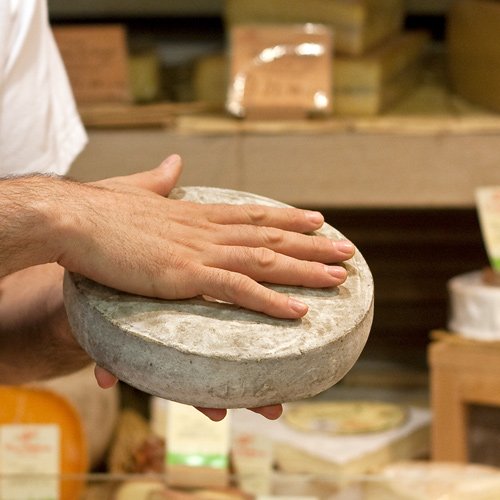 Take a guided stroll through the food of Paris, exploring and tasting your way through fromageries, boulangeries and wine shops. Sample traditional French foods and find out about the craftsmanship that is involved in producing them. Morning tours are in the Latin Quarter, afternoon tours are in Montmartre.
Market Tour & Classic French Cooking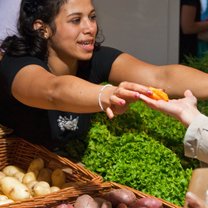 Have you ever dreamed of taking a cooking class in Paris? This popular class guides you (under the tutelage of a Paris chef) to create an entire French meal — entrée, plat, et dessert. At the end of the cooking, sit down and enjoy your creations. Be sure to choose the option that includes a guided tour of the local markets to meet butchers, fishmongers, and produce sellers as you gather the fresh ingredients for your class.

The Best Events in Paris
Things to Do in Paris March 2017
Randonnée Paris du Printemps (Paris Spring Hike)
Take a promenade through some of the prettiest parks and green spaces of Paris. The 12 km circuit takes you through the Bois de Boulogne and the Chateau de Bagatelle. The longer circuit continues to the Eiffel Tower, Trocadéro and the Arc de Triomphe.
• Website…
Le Carnival des Femmes
It's a parade, it's a celebration, it's Paris! There's a unique theme for each year's Annual Woman's Carnival. Women (and men) are invited to dress up and promenade from the Place Gambetta to the boulevards of Menilmontant, Belleville and the rue du Faubourg du Temple.
• Place Gambetta
• Website…
Art Paris – Art Fair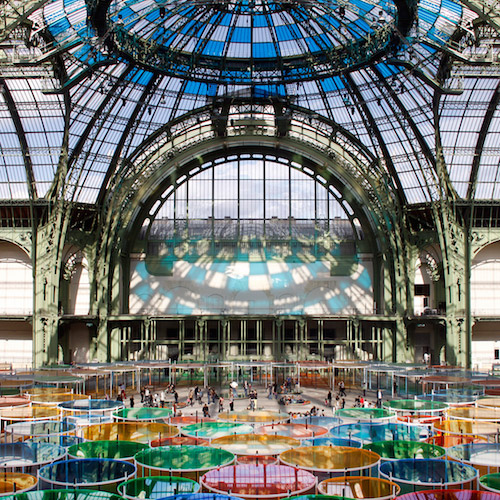 Art Paris brings together 120 international art galleries representing dozens of artists under the majestic roof of the spectacular Grand Palais. Expect to see a wide range of modern and contemporary art. Since its humble beginnings in 1999, Art Paris now attracts thousands of art lovers from around the world.
• Grand Palais
• March 31 to April 2, 2017
• Website…
Semi de Paris – Paris Half-Marathon
The running event attracts 37,000 runners and starts from the Chateau de Vincennes.
• March 5, 2017
• Website…
St. Patrick's Day in Paris
Head to one of the many Irish pubs in the city.
• Friday, March 17, 2017
• Information…
Cinema du Reel Film Festival
View a fresh batch of international documentary and independent films.
• Centre Pompidou
• March 24 to April 2, 2017
• Website…
New Exhibits at the Museums
Things to Do in Paris March 2017
The Best of Paris Museum Exhibits
At the Petite Galerie in the Louvre Museum catch the Body in Movement exhibit, a collection of artwork by Degas, Rodin, and others that show movement and dance captured in drawings, paintings and sculptures. At Musée d'Orsay, see Canadian content with the Mythical Landscapes exhibition with paintings by Emily Carr.
The Body in Movement
An exhibition organized by choreographer Benjamin Millepied, Natalie Portman's husband.
• Petite Galerie, Louvre Museum
• Ends July 3, 2017
• Information…
Mythical Landscapes – From Monet to Emily Carr
A selection of landscapes by Gauguin, Monet, Klimt, Carr and van Gogh.
• Musée d'Orsay
• March 14 to June 25, 2017
• Information…

Other Museum Exhibitions in March
Pompidou Centre
Hall Napoleon, Louvre Museum
VERMEER & THE MASTERS OF PAINTING
The most highly anticipated exhibition of 2017 opens on February 22. Ends May 22
→ Information…
Rotunde Sully, Louvre Museum
DRAWINGS FROM HOLLAND – THE GOLDEN AGE
Ends May 22
→ Information…
Musée du Quai Branley
AFRICA AT THE CROSSROADS
Ends November 12, 2017
→ Information…
Jeu de Paume
ELI LOTAR
A retrospective of French avant-garde photographer & cinematographer.
February 14 to May 28, 2017
→ Information…
Maison Européene de la Photographie
Bernard Plossu, Vincent Perez, Identités, Gao Bo, Les Offrandes, Jean-Yves Cousseau
February 8 to April 9, 2017
→ Information…