French Theatre In Paris – For English Speakers
Parisians line up outside theatres and playhouses every night of the week. New York and London may own the reputation of being capitals of theatre, but Paris is not far behind. The city boasts a long-standing theatre scene, with dozens of historical playhouses dotted across the city.
With a long and active theatrical history, France has produced many famous playwrights like Molière, Corneille, and Victor Hugo. This long history has resulted in an active and varied modern theatre scene; each playhouse has its own story and specialty. Hidden treasures of Parisian theatre include the historic and ornately decorated Théâtre Ranelagh in the 16th; Théâtre Edouard VII, the home of Parisian comedy; and the renowned Salle Pleyel performance hall near Champs-Elysées.

Theatre in Paris – En Anglais !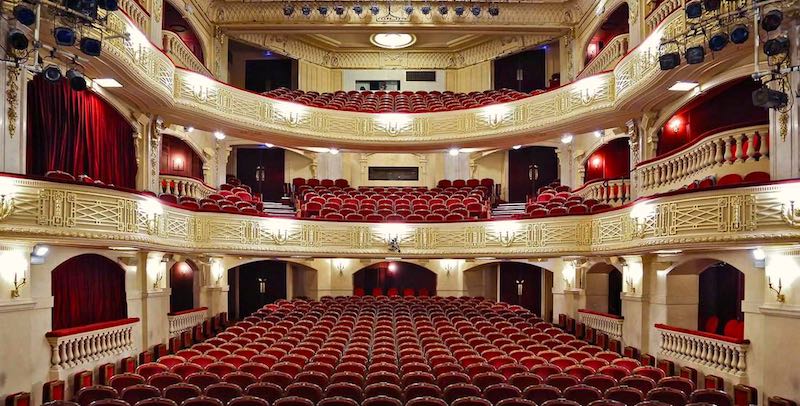 But how can you understand a play in Paris if your French skills are, shall we say, basic? It seems that, once again, Parisians have thought of everything. A local company, Theatre in Paris, is turning the theatre scene upside down by ensuring French productions are accessible to English-speaking audiences through the use of surtitles.
It works like this — live English subtitles are projected on a screen above the stage, so you don't miss anything as you follow along with the action. (They are also experimenting with "augmented reality glasses" that project the translation right in front of your eyes.) There's a dedicated team of "surtitlers" whose job is to project the text in synchronization with the play. Theatre in Paris has partnered up with playhouses all over the city to add these vital (to us) English surtitles.
Theatre in Paris takes care of everything so you can enjoy a night out at the theatre — online booking, a dedicated English-speaking greeter at the theatre, and a programme in English. Their online phone service is also in English and is available from 10:00 AM to 7:00 PM on weekdays, Paris time. A meeting point is designated at each theatre, where a guide will give you your tickets and show you to your seats. The best seats are reserved, to make sure you can see the stage and the surtitled translations.

Une Idée est Née – An Idea is Born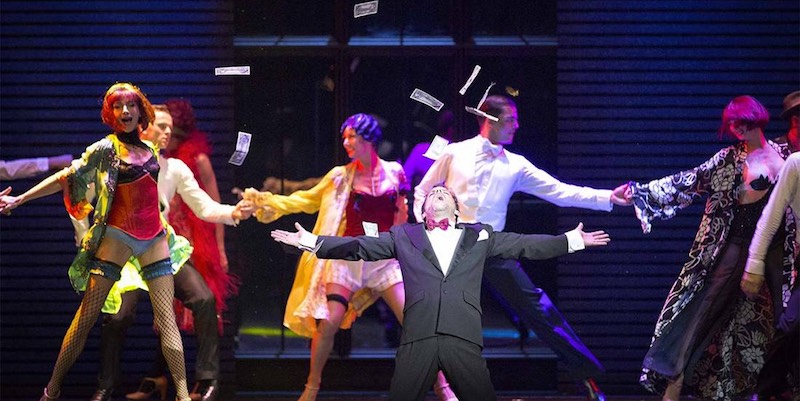 The idea began in 2014, when the company's French co-founder, Carl de Poncins, wanted to enlighten his Australian roommate and show him a bit of true French culture, at least beyond the Irish pubs that have proliferated in Paris. With an appreciation for a night at the theatre, Parisian style, Christophe realized there were limited choices for non-Francophones. The idea to bring French theatre to an English-speaking audience was born.
Theatre in Paris offers a wide range of shows, from musicals and French classics like Molière and Victor Hugo to lighthearted modern comedies and one-person shows. Tickets range from 29€ to 75€, depending on the play and your seating. Once you book your show, you will be sent a confirmation email with all the important details.
Check their website to see the latest shows. You will feel less like a tourist and more like an Insider as you join Parisians for a night out at the theatre.