Photography Month Paris –
November 2012
At Mobile Photo Paris see some of the
best work of mobile photographers
November 2012 is Photography Month in Paris and one of the more innovative exhibitions to be held is the first major showcase of mobile photography in Paris: Paris Mobile Photo.
Eighteen artists will present their work with a wide variety of themes and styles. The artists are from many backgrounds, some are professional photographers, others are new to photography, representing French photographers and francophiles.
From gritty realism to portraits and urban landscapes, what they all have in common is a passion for expressing themselves with their smartphones.
Mobile phone photography is an increasingly popular form of digital art, particularly with the explosion of photo-sharing in social media such as Instagram.
Initially this form of expression was more or less limited to the iPhone, for which a large number of photo-taking and photo-processing apps quickly became available, but it has now been taken up by users of many other types of smartphones.
There is an increasing Web presence of resources for mobile photographers, enabling them to connect with each other, to learn new techniques and to keep up with the latest technology.
Mobile photography trends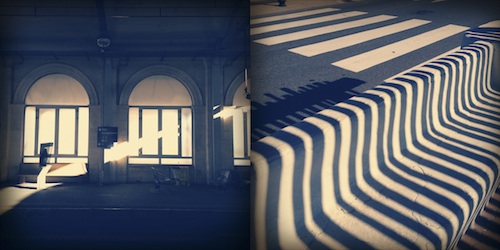 The trend took a little longer to catch on in France than in English-speaking countries, but now mobile photography is here to stay in France, with many French sites and blogs now dedicated to the subject, events held in Parisian venues such as the Apple Store, and the organization of meet-ups and photowalks.
Art from smartphones has mostly been displayed by digital means, particularly as it so widely shared in the social media, but the artists involved in Mobile Photo Paris wanted to show that mobile photography can lead to good-quality prints which can be exhibited in an effective way in a physical gallery.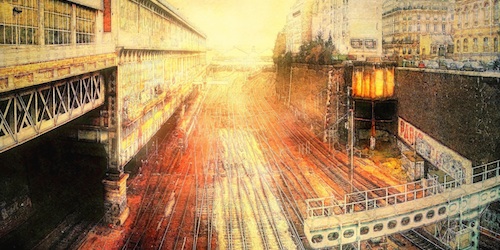 The Bastille Design Center is a large industrial space in the 11th Arrondissement that has been converted into an exhibition venue with workshops, meeting rooms and also studio space.
The Mobile Photo Paris exhibition will take place from Wednesday November 21 to Saturday November 24, with by-appointment-only sessions on Sunday November 25, 2012. Activities centered around the exhibition will include photography workshops and demos about mobile photography.
Paris Planning Quick Links