Insiders Guide To
Tourist Attractions In Paris
Tourist Attractions In Paris
It would take a lifetime of traveling to see them all. There are so many tourist attractions in Paris that you can't see them all on one trip, or even in many trips. So relax and focus on a handful that interest you the most.
Of course you'll want to target a few of the most popular tourist attractions in Paris – you probably don't want to miss Versailles or the Eiffel Tower – but then sprinkle in a couple more from Paris Insiders Guide.
Don't worry — the attractions you miss on this trip are good reasons to come back to Paris again…and again.
There are fabulous things to see in every corner of Paris. The Left Bank is famous for the Eiffel Tower, Napoleon's Tomb, the Orsay Museum, the zoo in the Jardin des Plantes and Boulevard Saint-Germain. Cross the river to visit Place des Vosges where King Henry IV had his royal residence, the Palais de Tokyo, Parc Monceau and Parc des Buttes Chaumont, and the famous shopping streets of Rue Saint-Honoré and Avenue Montaigne.
Here we present an introduction to easy, relaxing ways to visit a few of the most popular tourist attractions as well as links to some of our faves and secrets.
Chateau de Versailles Tours
Chateau de Versailles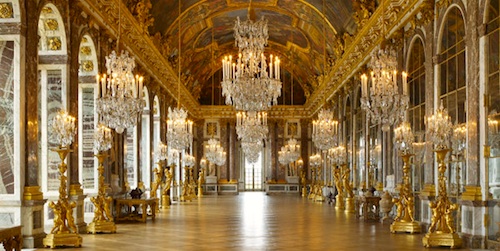 A visit to the Palace of Versailles is one of the favourite activities of our readers, and no wonder.
The magnificence and opulence found there is incredible and something you don't want to miss. But, getting there from Paris can be a bit of a hassle. But there's a way to make your time in Paris more fun.
If you want to make it easy on yourself, and save your energy for touring the chateau and the grounds, we suggest you look into one of the Chateau de Versailles Tours.
Seine River Cruises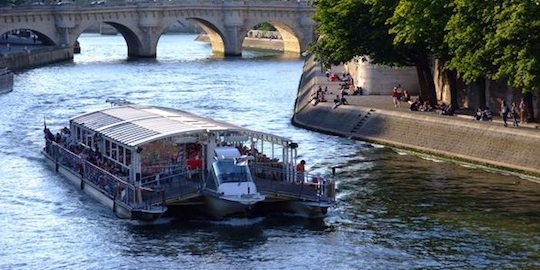 What's romantic for a honeymoon yet fun for an entire family?
A cruise down the Seine River may not immediately spring to mind when you start thinking about Paris, but it's a relaxing way to see a lot of the city from a unique perspective. And there are lots of cruises to choose from.
There are dinner cruises, champagne cruises, cruises on private yachts, and a romantic private tour with dinner and a Paris illuminations tour.
By the way, a free river cruise is included with most Paris City Passes »
Paris Museums Tours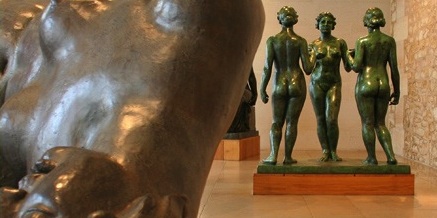 Paris has the best museums in the world, and we're not the only ones who think so.
The most popular museums in Paris get up to 9 million visitors a year, and that means there are going to be line-ups no matter when you go.
We always recommend that you don't waste your precious Paris time standing in line. Sign up for an informative, guided tour that takes you past the line-ups and directly into the museums.
Family Tourist Attractions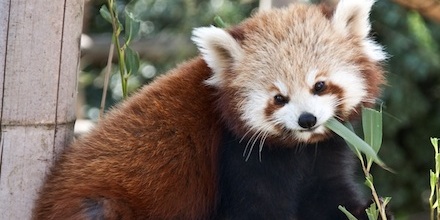 There's a lot for parents and children to do together in Paris.
There are museums that are loads of fun for both kids and parents, there are two zoos and a children's farm, there area a couple of hands-on science museums, and lots and lots of parks! We've put together a guide to help you choose and discover..
Musée de la Vie Romantique
A Paris Insiders Guide Favourite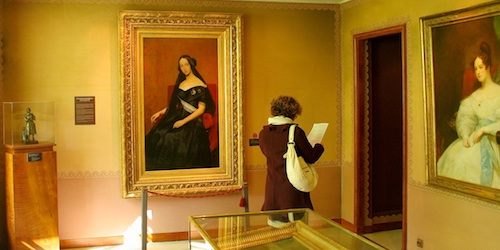 On a quiet street just down from the hustle and bustle of Clichy and Moulin Rouge is this charming, welcoming museum dedicated to the romantic life.
BY "romantic life" we mean the period of art and architecture called Romanticism that flourished in France in the post-Napoleonic era.
Set in pretty twin mansions built in the Italian style, this art & literary museum is devoted to romantic writer George Sand.
There are personal items from Sand's home in one building and many Romantic canvases and objets in the other that she owned. It's set in a beautiful garden with benches and chairs to relax in. This is a City of Paris museum and entrance is free.
Arts et Metiers Metro Station
A Paris Insiders Guide Favourite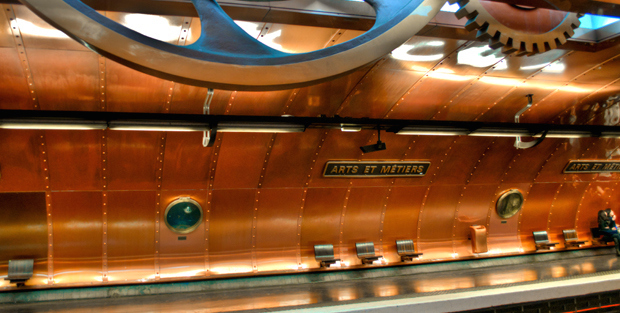 Can a Metro station be a tourist attraction?
This one can. It serves the national school of Arts et Metiers (Arts and Crafts), as well as the museum of the same name. It's like being inside the submarine Nautilus from Jules Verne's Twenty Thousand Leagues Under the Sea.
Designed by a famous graphic novel illustrator it's covered in copper sheeting with portholes, gears and rivets.
While you're there, spend some time visiting the fascinating museum "on the surface."
More Faves & Secrets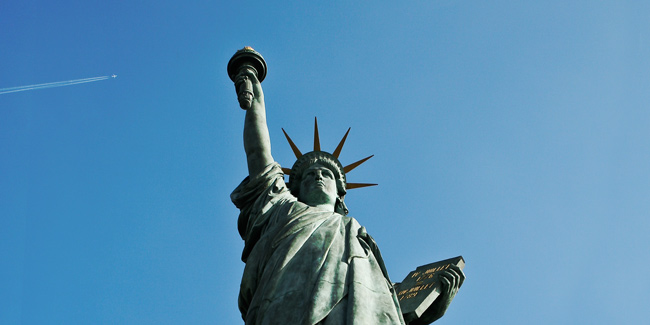 You can tell that we really like to discover the hidden corners of Paris, the things that make the city come alive, make it even more interesting.
There are a few more we'd like to share with you — an artist's museum way out in the tony 16th Arrondissement, remains of the fortified walls of Paris from the 12th century…and the Statue of Liberty?
Don't Miss a Single Paris Travel Tip.
Sign up for Le Petit Journal!
The Newsletter of Paris Insiders Guide
Don't Miss a Single Paris Travel Tip.
Sign up for Le Petit Journal!
The Newsletter Of Paris Insiders Guide