We Pick 25 Of The Best Small Museums In Paris
Of course you know about the big Paris museums like The Louvre and Musée d'Orsay. They're magnificent and not to be missed. But did you realize that there are over 150 museums in Paris and most of them are much smaller and more intimate than the biggies? Visiting these small museums is one of our favorite activities in Paris.
Many of the small Paris museums are dedicated to individual artists or specific themes. For instance, there are museums dedicated to Rodin, Eugene Delacroix, Monet, Aristide Maillol. Then there are museums of history, of photography, science, and arts & crafts. Spending an afternoon or a couple of hours in each of these is very rewarding and fascinating, and also tends to get you away from the tourist crowds in the bigger Paris museums.

Small Art Museums in Paris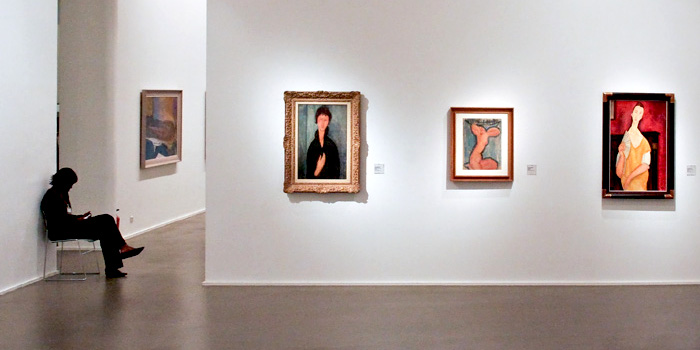 Many museums are all about art, like the Louvre, d'Orsay, and Pompidou. But do you know about the other dozen or so Paris museums dedicated to art?
For instance, in addition to Pompidou there's another modern art museum in Paris that we like even better. It's smaller, more intimate, less crowded, and free! There are at least two Paris museums dedicated to Asian art. And then there are those dedicated to the arts of fashion and furniture.
Artist Museums in Paris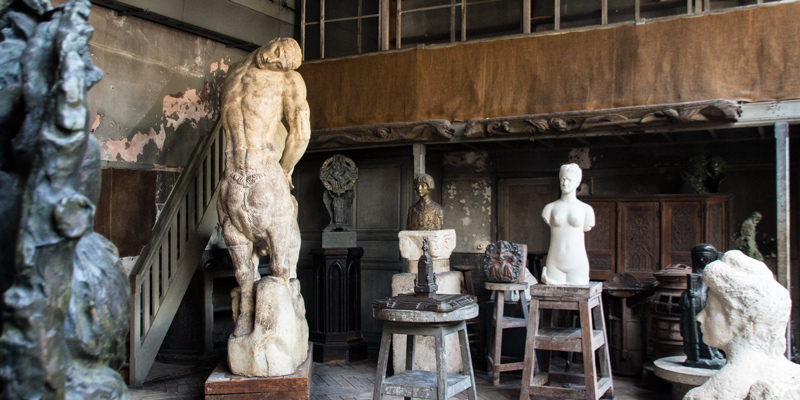 France loves and honors its artists. That's why there are quite a number of small Paris museums featuring the work of a single artist. Some of the greatest (though sometimes lesser-known) French artists are honored in these dedicated museums — Delacroix, Gustave Moreau, Antoine Bourdelle, and, even though he wasn't French, Picasso.
Romantic Paris Museums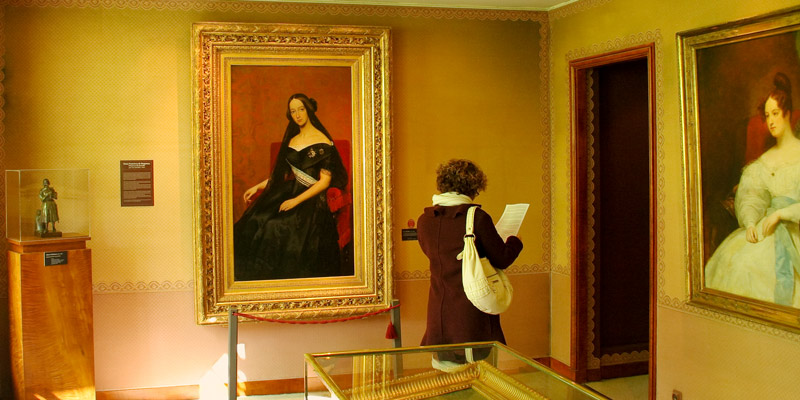 "Romantic" doesn't mean love, at least not in the case of these museums. It means charming, small-scale, evocative of an earlier era, and a delight to be in. (Come to think of it, "love" is also a delight to be in.) In fact, one of our favorite small museums in Paris is called the Musée de la Vie Romantique — Museum of the Romantic Life — located on an unassuming street in the 9th Arrondissement.
Here are our reviews of museums that both intimate and charming, and that often feature a garden or a fascinating family history.

Museums of the History of Paris
When a city, like Paris, is over 2,000 years old, there's a lot of history, and it takes a lot of museums to cover it. The predominant museum in Paris that's dedicated to the history of the city is Musée Carnavalet, in the Marais, which follows the long and varied history.
But there's also a Museum of the Middle Ages, museums of daily life and furniture from various periods, the Museum of French Liberation… The list goes on.
Musée Jacquemart André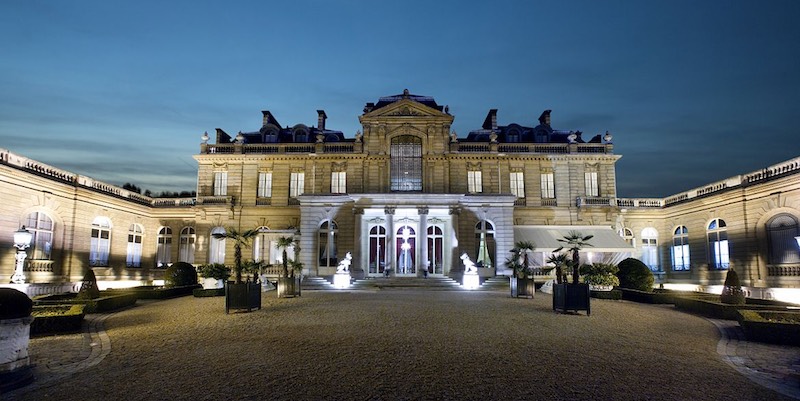 Take a trip back in time to the 19th century to visit the world of rich & famous Parisians of the Belle Epoque. Musée Jacquemart André takes you to that earlier era and into the life of Edouard André and his wife Nélie Jacquemart, wealthy art collectors who built a magnificent mansion in the 8th Arrondissement and filled it with art from around the globe. It's one of the greatest private art collections you're ever likely to see, but the chance to explore the opulent house is alone worth the price of admission.
Paris Photography Museums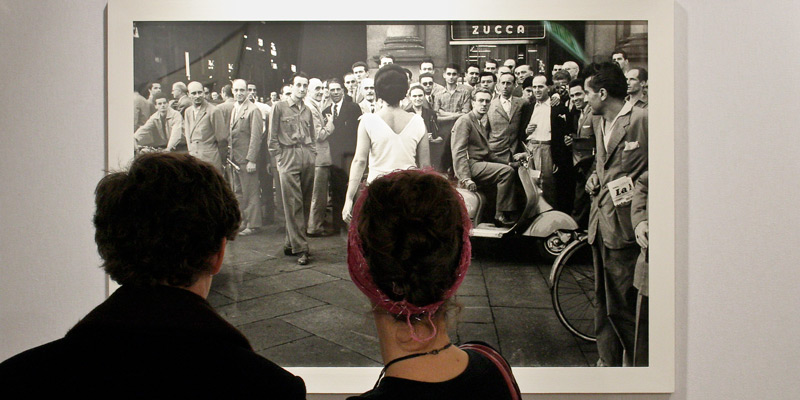 While you're in Paris we encourage you to take the opportunity to see the work of some of the best photographers in the world — and in history — by visiting an exhibit at one of the city's photography museums.
Two of our favorites venues are the Maison Européenne de la Photographie (Institute of European Photography) in the Marais and the Jeu de Paume in the Tuileries.

Family Museums in Paris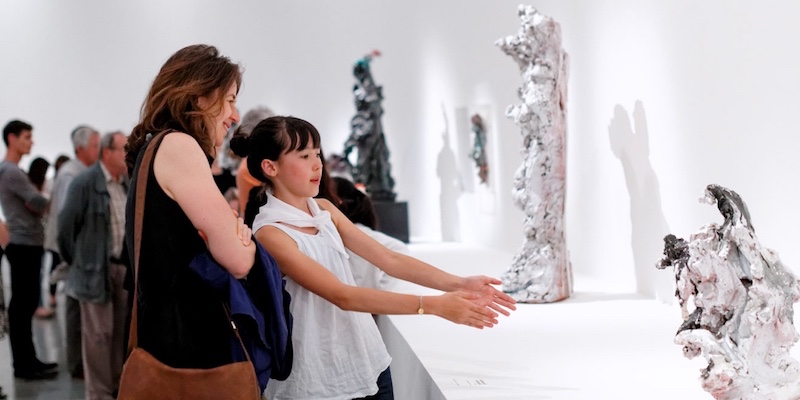 There's a lot for a family to see and do in Paris, including the kid-friendly museums we include on our list. For instance, there's a couple of hands-on science museums, a giant geo-dome in northeast Paris, a museum of music, the Museum of Natural History, a museum of arts and crafts, and even a toy museum!
The Paris Museum Pass
We've already mentioned the Paris Museum Pass as a great way to save money and have unlimited access to museums, monuments, and other attractions. But, it's also the best way to skip the lines at the museums. In fact, we feel that being able to skip the lines is its greatest benefit — especially at the crowded museums and monuments like the Louvre and Versailles.
Free Museums in Paris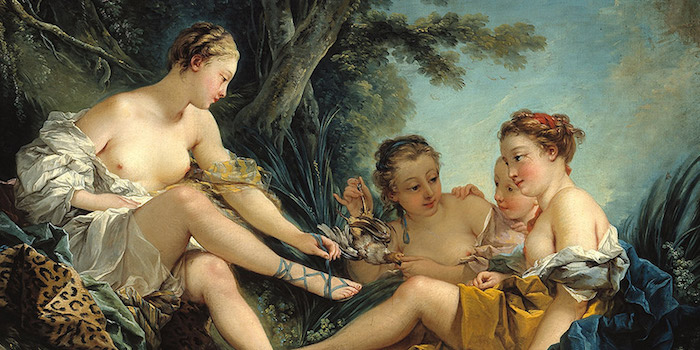 Did you know you could spend a week in Paris, see a dozen museums, and not spend a Euro? Do it by visiting the fascinating free museums that are found throughout the city. Most of the museums owned by the City of Paris now offer free entrance to the regular exhibits.
Interested in the history of Paris? The museum is free. So is the City of Paris Museum of Modern Art, the museum of the French Resistance in World War II, The Beaux Arts museum at the Petit Palais and many other really fascinating museums.