Guide to
Sightseeing in Paris
From the Eiffel Tower to the Pantheon,
from secret gardens to historic landmarks
Sightseeing in Paris is endless — you'll never run out of choices. Paris has so much to offer, but where to start?
Naturally, you'll want to see at least some of the major Paris landmarks, including Hôtel de Ville, Palais Garnier, the Arc de Triomphe, and the bell tower of Notre Dame Cathedral.
By the way, admission to all these monuments is included in the Paris Pass an Insiders secret way to save money and time.
But, sightseeing in Paris also means walking the narrow streets of the Left Bank, discovering stores and shops, parks and churches, markets and monuments.
Let's start looking at what there is to see in Paris.
Paris Insiders Tip
Even though it may seem "touristy", a great sightseeing in Paris tip is to to take a relaxing boat ride along the Seine. It's a nice way to get an overview of Paris from the magnificent river, while you sit back and relax.
Money Saving Tip — A Seine River cruise is also included with the Paris Pass and the Paris ComboPass Premium.
What To See In Paris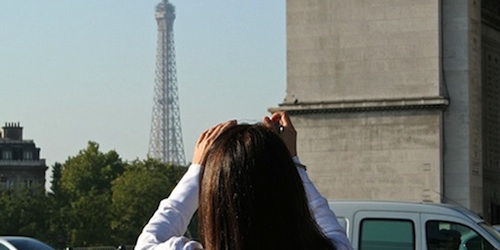 With so many choices, it's sometimes hard to decide what to see in Paris.
But don't worry, we've got advice for you! From a walk in the park to the best bridges of Paris. From famous landmarks to bypassed historical monuments. From a historic walking tour to sightseeing in a vintage Citroen.
Learn the best Paris Insiders Tips and recommendations on sightseeing in Paris, including some hidden secrets.
Guide to Walking Tours
Sightseeing In Paris. Paris is a city best seen on foot. Even better, on foot with an expert guide.
A guided tour gives you a leisurely yet insightful sense of the the City of History. There are so many to choose from – historical tours, tours at night, specific tours of monuments and museums, and tours that cover all of the best of Paris.
Be sure to check out the Paris Insiders Guide to walking tours for the best selection and advice.
Tours on Wheels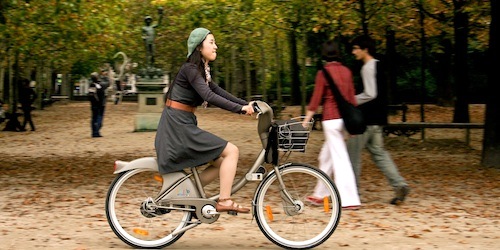 Had enough walking? Then it's time to take it easy and get yourself some wheels. You can see a lot of Paris in a very short time.
There are bicycle tours, day and night. There are tours by minivan, stopping at the greatest of Paris sights. Then there are the very popular Segway tours – kind of like walking, but rolling. You know what we mean?
Guide to Paris Landmarks
Sightseeing in Paris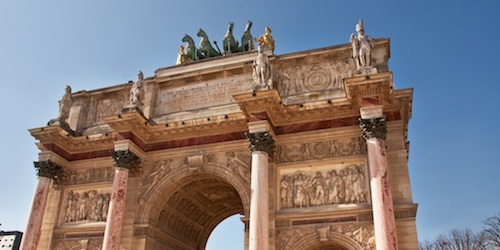 In every corner of Paris, in every arrondissement, there are landmarks that remind us of the city's long and interesting history.
In the Paris Insiders Guide you'll learn about the biggies – The Eiffel Tower, the Paris opera house, the Arc de Triomphe – but you'll also learn about the hidden and less-well-known landmarks, as well as cathedrals and other historic treasures.

What to Do in Paris Quick Links

| | | |
| --- | --- | --- |
| | | |
The Paris Skyline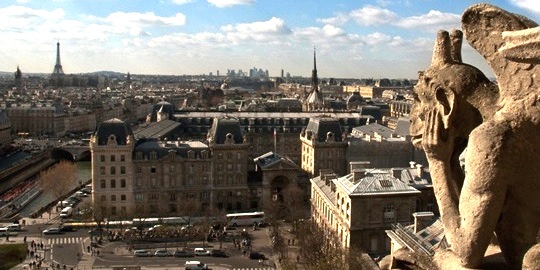 Sightseeing In Paris. Unlike almost any other major city, there is almost nothing over 5 storeys high to block the view of the Paris skyline.
Discover our favorite places to view the Paris skyline, and learn what you see when you're looking at it!
Sights by Quartier
Sightseeing in Paris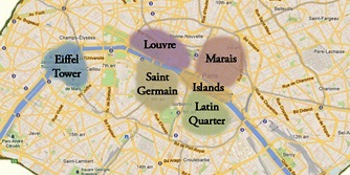 If you're not yet familiar with Paris geography, have a look at our list of Paris sights arranged by quartier, or neighborhood.
Discover what there is to see in six central Paris neighborhoods — Louvre, the Latin Quarter, Saint-Germain-des-Prés, the Paris Islands, the Marais, and the Eiffel Tower.
Guide to Must-See Tourist Attractions
Sightseeing in Paris
There's a lot to see in Paris, but these are the top attractions that you don't want to miss.
Sure, they're the old familiars, but they remain fantastic and never-aging. Discover the monuments and museums that make Paris famous, and learn how to save money and avoid long line-ups when you visit.
Gardens and Parks
Sightseeing in Paris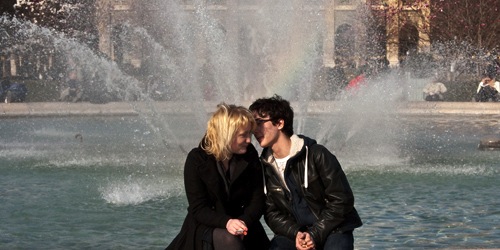 There's a reason Paris seems so airy, so open, so green.
Almost one quarter of the land in Paris is dedicated to parks, making it the greenest city in Europe.
Visit any other major city and you'll have to agree that it's the number of parks and gardens that sets Paris apart.
Paris jardins et parcs are found in every arrondissement, all are free to the public, and many should be on your What To See In Paris list.
Sightseeing in Paris Fun Facts
The Statue of Liberty in Paris? There's a smaller version of this famous lady (who was made in France) on a narrow island beneath the bridge Pont de Grenelle just south of the Eiffel Tower.


Parc des Buttes Chaumont in the 19th Arrondissement (northeast Paris) is the third largest park in the city. It has a lake, a suspension bridge and a waterfall. It was originally a limestone quarry where the building blocks for many of Paris' buildings were mined. What made it so lush now? Horse manure. Tons of the stuff was used to fill the holes left by the quarry.
Paris Travel Planning Links
Guide To Paris Airport Transfers

Guide to Paris
City Passes

Best Day Trips From Paris

Food & Wine
Activities
Want To Learn More?
Don't Miss a Single Paris Travel Tip –
Sign up for Le Petit Journal !
the newsletter of Paris Insiders Guide