Insiders Guide to the
Ritz Hotel Paris
The godfather of all
luxury hotels

The Ritz Hotel Paris is closed for a massive renovation and won't reopen until November 2014.
César Ritz practically invented the luxury hotel so it's no surprise that the rooms at the hotel he founded are drop-dead gorgeous.
We're looking forward to the brand new Ritz when it reopens. When we met with Frances Laure, head of the Ritz-Esocffier Cooking School located in the basement of the Ritz, she and the other 500 employees were getting ready for the closure. She told us that all employees are guaranteed a job when the renovations are completed.
While you're waiting for the rebirth of the Ritz, take a look at our Other Paris Luxury Links…
Other Paris Luxury Links
Luxurious Hotel
de Crillon

Paris Five Star Hotels

InterContinental Hotel Paris

Best of Paris
Design Hotels

Paris Luxury Hotel Quick Links

| | | |
| --- | --- | --- |
| | | |
Here's What We Said About The Old Ritz!
Floor-to-ceiling windows fill the rooms with natural light. There are chandeliers, grand marble bathrooms and a Roman-bath style pool with a stunning painted ceiling unrivalled in the city. Suites have spacious living areas and are tastefully decorated with Louis XVI furniture.
Dine at L'Espadon, the 2-star Michelin restaurant, with a choice of over 1000 wines from their 35,000 bottle cellar! Or enjoy a cocktail in the legendary Hemingway Bar and remember how he "liberated" the hotel in 1944.
If you choose to leave the hotel (and we're not sure we would!) it's just a short walk from the Ritz to the Jardins des Tuileries and the Louvre Museum. A limousine airport transfer and a valet service are available upon request. Private parking is provided on site — very rare for Paris!
The Ritz Hotel & Children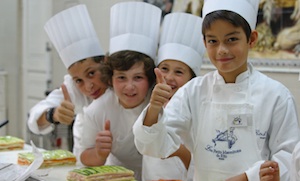 Children are welcome at the Ritz and are greeted with a trolley stacked with puppets, jigsaw puzzles, and wooden toys. Each child can choose their own gift from the cart.
The concierge can help you plan your child's activities, to make the most of their time in Paris. There are cooking classes, workshops, and shopping, or perhaps a trip to the cinema.
Even babies are are treated as special guests, with a Ritz Hotel Paris teddy bear and a beautiful little bib.
History of the Ritz Hotel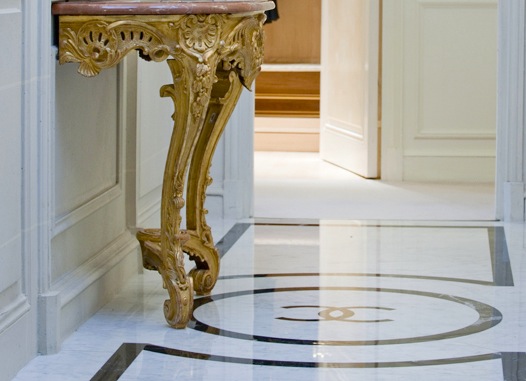 César Ritz, a man of humble origins, started in the hotel business at the age of 15 and as he worked across hotels in Europe, he dreamt about building the ideal hotel where the rich and famous would feel at home.
He had to wait until he was almost fifty years old for that dream to come true, when he opened the Ritz Hotel Paris on Lous XIV's Place Vendôme.
The year was 1898. The high standards and opulent settings were revolutionary for the time. He single-handedly created the standards for what we now think of as a luxury hotel.
The Ritz created a sensation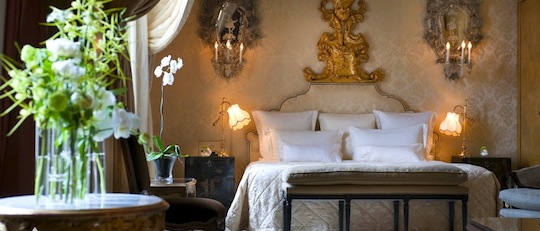 Among other achievements, César started the fashion of afternoon tea, where women could socialize unaccompanied in public.
Until César, wealthy Parisians rarely dined in restaurants. But Monsieur Ritz tempted them to his restaurant, where Auguste Escoffier astounded his guests with meals created by the first celebrity chef. Monsieur Ritz also installed a royalty bell in the entrance so doormen could send a warning signal to the staff.
Ritz Hotel Paris Details
Every morning, the Ritz bakery turns out 900 croissants, 2000 bread rolls, which makes a million baked goods a year!
Their wine cellars are legendary. Château d'Yquem and Château Lafite are among the 35,000 bottles of wine that line the cellars, including rare bottles of Cognac from 1812.
Freshly cut flowers are a tradition at the Ritz. Every day, the hotel florists prepare 250 bouquets, which adds up to 100,000 orchids and 200,000 roses each year!


From: 670€
15 Place Vendôme, 75001
Want To Learn More?
Don't Miss a Single Paris Travel Tip.
Sign up for Le Petit Journal!
The Newsletter of Paris Insiders Guide
Don't Miss a Single Paris Travel Tip.
Sign up for Le Petit Journal!
The Newsletter Of Paris Insiders Guide