Insiders Guide to
Paris Vacation Packages
Insiders Guide to Paris Vacation Packages
Building a better way to visit the City of Lights. It's an easy thing to find good Paris vacation packages. At least not ones that we like or would recommend.
Unless, that is, you want to be herded on a twelve-city, three-day tour of Europe!
We assume that's NOT what you want to do. But, what can you do? Create your own, that's what!
Creating your own Paris vacation packages is not as hard as it may sound. Here you'll find ideas of how to build your own Paris package simply and easily. You can create your own vacation package with these steps:
Get an all-inclusive Paris City Pass that gives you unlimited access to virtually all of the Paris museums and monuments, as well as unlimited rides on the Metro, plus other bonuses, such as a free wine tasting.
Pre-book a day trip from Paris. Perhaps the Monet Gardens at Giverny, a tour of Versailles, the chateaux of the Loire Valley, or even the beaches of Normandy on a D-Day tour.
Choose a Hotel Package. Some hotels in Paris offer vacation packages that add extra features to your stay.
Book some more activities. We'll show you how.
Step 1: Paris City Pass
These little cards are like having your own concierge, guide and Sugar Daddy all rolled into one.
If you left everything else at home but had one of these passes, you'd have the start to a heck of a Paris vacation package!
They're really three passes in one — the Paris Museum Pass, the Paris Metro Pass, and a Paris Attractions Pass — and an essential part of all Paris vacation packages. Read our reviews to find out more.
Step 2: Pre-Book a Day Trip from Paris
Day trips from Paris are easy to plan since many of the destinations are close to Paris.
You don't have to rent a car, negotiate the Metro or trains. Almost all of our recommended and reviwed tours pick you up directly from your Paris hotel and return you back safely at the end of the day.
Step 3: Find a Hotel Package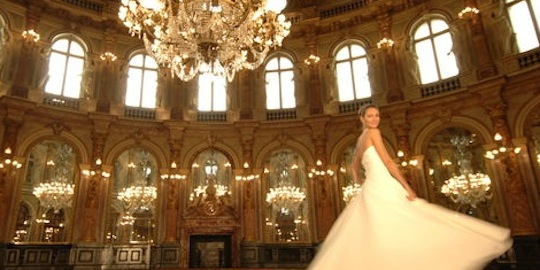 The InterContinental Paris Le Grand is a decent bargain among luxury hotels in Paris.
As the name implies, it's a grand, charming hotel with great service, yet its rates are lower than most other luxe hotels in the city. It's located right in the heart of things, at Place de la Opera, across from Palais Garnier.
In addition to better rates, Le Grand has created special packages that make it even more attractive. Packages are updated on a regular basis, so there's always something new.
Paris Insiders Tip
Another way to save money at the Paris InterContinental Hotels is to book early. Depending on the season and the current offer, you may be able to save up to 20%! Combine that with InterContinental's generally lower rates and you get a generous luxury hotel deal. Go to Paris Le Grand's main page
and then scroll down to click on "Special Packages".
Step 4: Book Some More Activities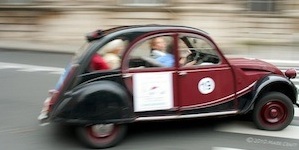 If you've read our other articles you'll know that we're keen on signing up for a few guided tours or day trips while you're in Paris.
They're a great way to get you into the heart and soul of Paris and France.
You see and learn so much in a short time, without having to go to the trouble of figuring out everything for yourself. They're a great use of your time in Paris.
And there is so much to choose from. Check out these links, where we've reviewed some of our favorite activities in and around Paris.
Want To Learn More?
Don't Miss a Single Paris Travel Tip.
Sign up for Le Petit Journal!
The Newsletter of Paris Insiders Guide
Don't Miss a Single Paris Travel Tip.
Sign up for Le Petit Journal!
The Newsletter Of Paris Insiders Guide