Twenty-three Great Paris Museum Exhibitions In 2017
There is always a lot going on at the top museums in Paris and this year is no exception. Here's a calendar of the top Paris museum exhibitions for 2017. It's an exciting lineup at musées in every corner of Paris — the Louvre, Musee d'Orsay, Centre Pompidou, Quai Branley, Petit Palais, Jeu de Paume in the Tuileries Garden, and MEP, the Maison Européene de la Photographie.
Vermeer at the Louvre is going to be uber-popular, as will the supporting exhibit, Drawings from Holland, also at the Louvre. But if you're like us, you'll also have time for exhibits at smaller, more intimate museums like the Petit Palais or the Jeu du Paume. And if you're like us, you also don't like waiting in line. That's why we recommend the Paris Pass — it lets you skip the ticket lines at Paris museums… plus ride the Metro for free.
Museum Exhibitions at the Louvre in 2017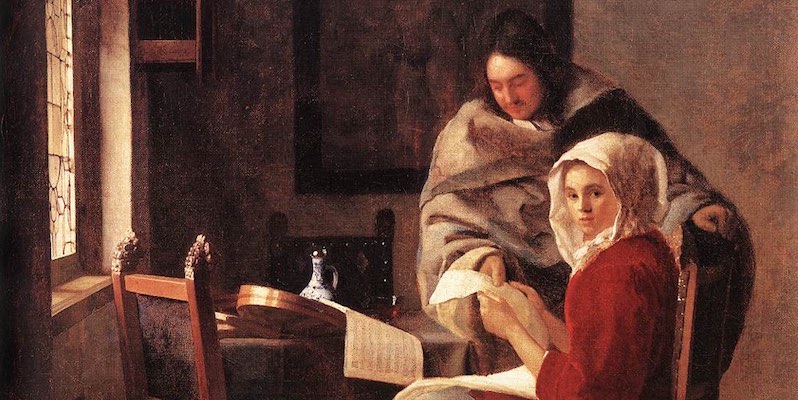 When the most popular museum in the world announces its new exhibitions art lovers sit up and pay attention. 2017 looks to be another good year at the Louvre with dynamic art exhibitions that will draw crowds.

The Body in Movement – Dance & the Museum
This exhibition highlights dance and movement captured in art with works from Degas to Rodin. The collection is curated by Natalie Portman's husband, the choreographer Benjamin Millepied.
Ends July 3, 2017
The Petite Galerie, Richelieu Wing, Louvre

Vermeer & the Masters of Painting
This may well be the exhibition we've all been waiting for. The much-anticipated show is made possible by cooperation between the National Gallery of Ireland and the Washington National Gallery of Art. The landmark exhibit explores the relationship between Johannes Vermeer and Dutch painters of his period, 1650 to 1675 — Gerrit Dou, Gerard ter Borch, Jan Steen, Pieter de Hooch, Gabriel Metsu and Frans van Mieris. We can't wait!
February 22 to May 22, 2017
Hall Napoleon, under the Pyramid

Drawings from Holland – The Golden Age
Along with the Vermeer exhibition is this companion collection of often-overlooked Dutch artists of the same period, considered the Golden Age. See drawings from Hendrik Goltzius, Abraham Bloemaert, Rembrandt van Rijn, Adriaen Van Ostade, Cornelis Dusart, Gerard ter Borch, Nicolaes Berchem, and Cornelis Bega. Their drawings showcase the history, landscapes, and everyday life in Holland and the Netherlands during the 17th century.
• Rotunde Sully
• February 22 to May 22, 2017
→ Website…

Beyond Caravaggio – Valentin de Boulogne
Learn more about one of France's greatest painters, Valentin de Boulogne (1591-1632). Although born in northern France, he spent most of his career in Rome painting prestigious works for the Vatican, but it wasn't just the pope who admired his talent. Both Cardinal Mazarin and King Louis XIV collected his paintings. You can see the influence that Caravaggio had on his subject matter and composition — he was fond of painting fortune tellers, revellers, and gamblers around a table.
• Hall Napoleon, under the Pyramid
• February 22 to May 22, 2017
→ Website…

Francois I & Dutch Art
Although Francois I (1494-1547) had a thing for Italian art, he also admired and collected art from Dutch & Flemish painters like Jean Clouet, Corneille de Lyon, and Joos van Cleve. New art from the French Renaissance has recently emerged and this collection features the recent discoveries.
• Hall Napoleon, under the Pyramid
• October 18, 2017 to January 15, 2018


Museum Exhibitions at d'Orsay in 2017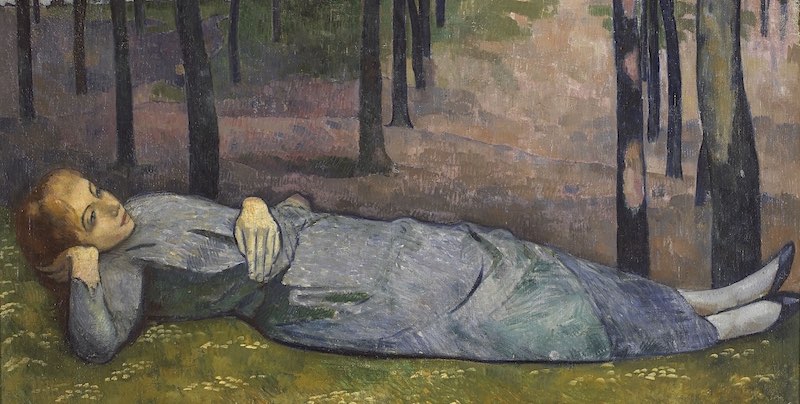 Once a Belle Epoque train station, in 1986 Musée d'Orsay was transformed into the world's greatest museum dedicated to Impressionism and 19th century art. A few years ago the museum underwent a facelift with a nifty reshuffling of the paintings and a new paint job (white walls are so 20th century) to better highlight the artwork.

Frédéric Bazille – The Youth of Impressionism
Although Bazille (1841-1870) died a young man at the age of 28 in combat during the France-Prussian War, he had time to leave an artistic legacy. This exhibition features sixty of his paintings. Along with his works are paintings by his contemporaries Eugene Delacroix, Gustave Courbet, Edouard Manet, Claude Monet, Pierre-Auguste Renoir, and Paul Cezanne. Find out why art experts refer to Bazille as the Godfather of Impressionism.
• Musée d'Orsay
• Ends March 5, 2017
→ Website…

Beyond Stars – The Mystical Landscape from Monet to Kandinsky
A brilliant collaboration with the Art Gallery of Ontario has resulted in this exhibition that explores symbolism in landscape paintings. The collection of landscape paintings features Paul Gauguin, Claude Monet, Ferdinand Hodler, Gustave Klimt, Edvard Munch, Vincent van Gogh, and leading artists of the Canadian school of the 1920s and 1930s; Lawrence Harris, Tom Thomson and Emily Carr. O! Canada!
• Musée d'Orsay
• March 14 to June 25, 2017
→ Website…

Museum Exhibitions at Centre Pompidou in 2017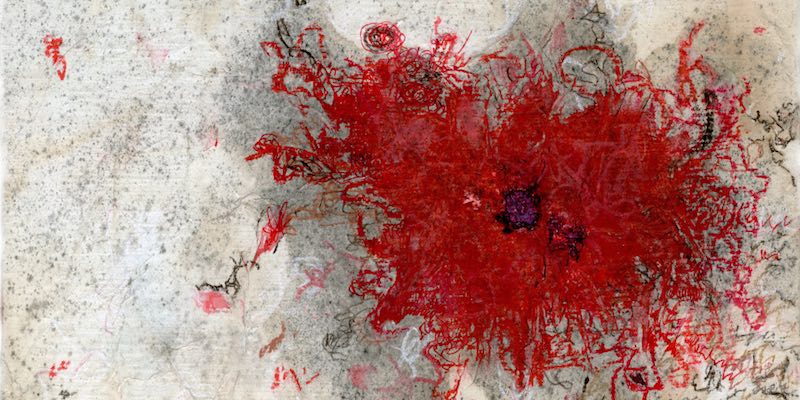 2017 marks the 40th anniversary of the opening of the Pompidou, with much celebration and fanfare. In fact, the Pompidou will be staging various events in 40 French cities in art centres, performance halls, and museums — in Grenoble, Lille, Nice, Lyon, Strasbourg, Arles, Bordeaux, Brest and 32 other French cities. Forty years on, the Pompidou has a vast collection with over 100,000 artworks, a public library, auditoriums for films, shows, and educational events.

Cy Twombly
It's the first time that Europeans will see an exhibit dedicated to Cy Twombly (1928 - 2011), an American sculptor and painter. Twombly lived and worked for most of his life in Rome and his modern art paintings were influenced by classical antiquity. The exhibition is organized around three series — Nine Discourses on Commodus (1963), Fifty Days at Iliam (1978) and Coronation of Sesostris (2000) — with 140 paintings, drawings and photographs.
• Centre Pompidou
• Ends April 24, 2017
→ Website…

Gaston Lagaffe
It's a French/Belgian thing. Gaston Lagaffe is a comic character that first appeared in Spirou, a cartoon magazine, in 1957. The main character, Gaston, is a lazy and accident-prone junior office employee who stumbles from one crisis to the next. This exhibition celebrates the 60th year of the classic French comic. Original plates, unpublished drawings, photographs and inventions will help you to rediscover (or discover) the work of the creators Andre Franquin and Frederic Janin.
• Centre Pompidou
• Ends April 10, 2017
→ Website…

Musée du Quai Branley Exhibitions 2017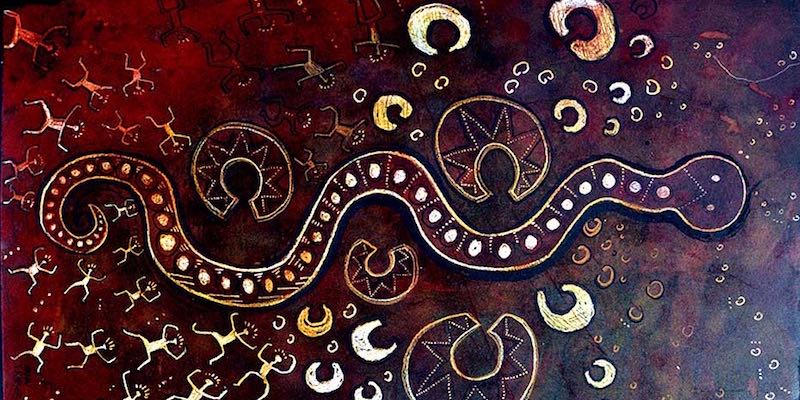 Dedicated to the study of mankind and the world, the Quai Branley museum showcases world cultures — African, Asian, Oceania, and the Americas. The museum is relatively new to the landscape of Paris museums, opening in 2006. It's very close to the Eiffel Tower.
Architect Jean Nouvel gets around. After he designed the controversial Institute du Monde Arabe in Paris, he went onto to create Musée du Quai Branley. The museum is a jumble of buildings that also features tranquil gardens with a natural aesthetic, no formal French gardens, no lawns, no lavish entrance staircase. Instead, the garden is a series of small landscapes with native French plants.

L'Afrique des Routes – Africa at the Crossroads
Africa is the cradle of humanity, the source of labor, gold and raw materials. In this exhibition see sculptures, gold and ivory treasures, paintings, and other art objects that show Africa to be the crossroads of world trade.
• Musée du Quai Branley
• January 31 to November 12, 2017
→ Website…

Primitive Picasso
Picasso acknowledged that his visit to the Trocadero museum changed him, but he didn't say why. He never gave primitive African art the credit it deserved for influencing his work. Throughout his career, you can see references to primitive art, but he was always secretive about the influences. This exhibition aims to decipher Picasso's relationship with primitive art.
• Musée du Quai Branley
• March 28 to July 23, 2017
→ Website…

Petit Palais Exhibitions 2017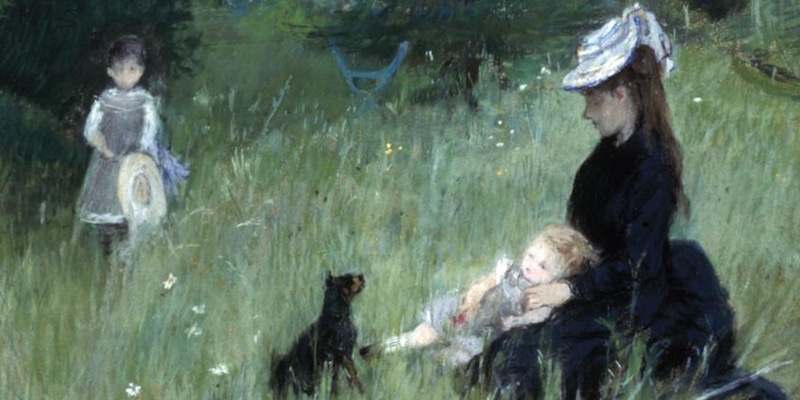 If you're in the mood for a small museum, make your way to the impossibly adorable Petit Palais, found directly across the street from big brother Le Grand Palais on Avenue Winston Churchill in the 8th Arrondissement (easy walking distance from Place de la Concorde). Built for the 1900 Universal Expo, the Petit Palais is now the home to the Musée des Beaux-Arts de Paris, the fine arts museum. There's a pretty interior courtyard and a cafe to relax in before or after viewing the museum. We always stop in when we're in the area, especially since it's free!

The Horowitz Collection – Watteau to David
Compiled over a period of thirty years, the Horowitz Collection is the most important private collection of French drawings in America, now temporarily on display at the Petit Palais. See seminal works from Jean-Antoine Watteau, Francois Boucher, Jean-Honore Fragonard, Jean-Baptiste Greuze, and Jacques-Louis David. The exhibition offers insight into the creativity of the 18th century, bursting with ideas — from mythological paintings to fete galante (masquerade or party scenes), nudes to landscapes, Rococo to Revolution.
• Petit Palais
• March 21 to July 9, 2017
→ Complete Information…

Baroque During the Enlightenment –
18th Century Masterpieces in Paris Churches. Although we tend to think French 18th-century art as somewhat frivolous, there are important religious paintings in Paris churches dating from the Regency to the Revolution. This exhibition showcases the grand religious canvases, rich in colour, texture, and symbolism.
• Petit Palais
• March 21 to July 16, 2017
→ Website…

Anders Zorn – 19th-Century Swedish Painter
This will be the first Paris retrospective of Anders Zor (1860-1920), an artist who is still enormously popular in Scandinavia. The exhibition showcases Zorn's work as a society portraitist and also as a champion of Swedish folklore, seen in his work as a watercolorist and photographer. In display will be elected works from the Zorn Museum in Sweden and from the National Museum in Stockholm.
• Petit Palais
• September 15 to December 17, 2017
→ Website…

The Art of Pastel – From Degas to Redon
It's the creme de la creme of the museum's permanent collection, seen for pretty much the first time. Due to the fragile nature of pastels, many of these works rarely see the light of day. View rare paintings by Berthe Morisot, Auguste Renoir, Paul Gauguin, Mary Cassatt, Edgar Degas, and Odilon Redon. Most of the paintings are from 1850 to 1914 and showcase the resurgence of pastels in the late 19th century. Don't miss this one.
• Petit Palais
• October 4, 2017 to April 8, 2018
→ Website…
Jeu de Paume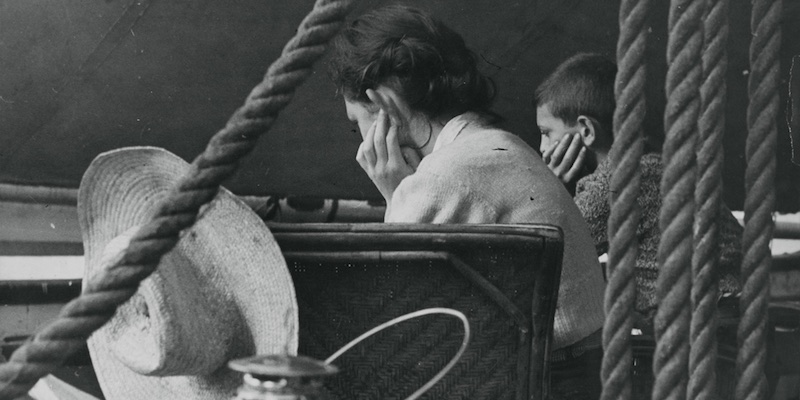 It's one of our favorite spots in Paris. Formerly a tennis court for royalty during the reign of Napoleon III set right on the edge of Jardin des Tuileries, it's now a museum dedicated to photography and modern media art. Like most things in Paris, it has a long history. In between its time from tennis court to photography museum, Jeu de Paume is where the Nazis stored the art they plundered from France. After the war and until the Musee d'Orsay opened in 1986, it's where the overstock of important Impressionist paintings was kept. In 1991, after a serious renovation, the Jeu de Paume opened as France's first national gallery of contemporary photography.

Eli Lotar
A retrospective of the French avant-garde photographer and cinematographer.
• Jeu de Paume, Concorde
• Ends May 28, 2017
→ Website…

Ed van der Elsken
A retrospective of 20th-century Dutch documentary filmmaker and street photographer.
• Jeu de Paume, Concorde
• June 13 to September 24, 2017
→ Website…

Ali Kazma
See Turkish avant-garde artist Ali Kazma's body of work.
• Jeu de Paume, Concorde
• October 17 to January 21, 2018
→ Website…

MEP – Maison Européene de la Photographie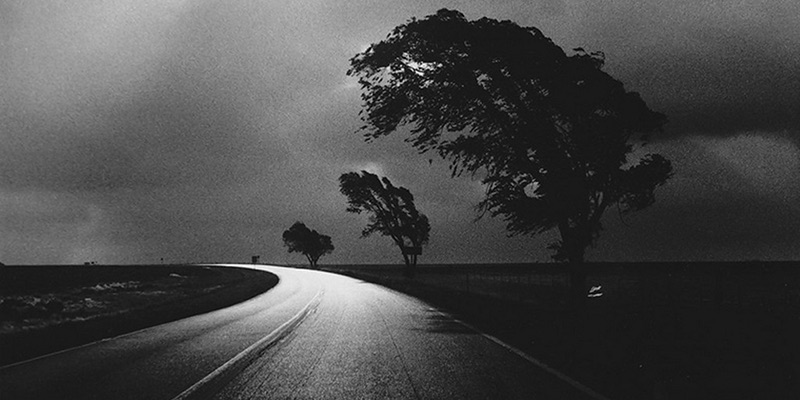 Wow, that name's a mouthful. We simply call it MEP and it's a hidden gem in the Marais. It makes for a wonderful destination and a great place to spend a few hours admiring modern photography. During 2017, MEP features photography exhibitions with an Asian flair. They've broken them down into five sessions, which they are calling saisons (or seasons).

Saison 1
Bernard Plossu, Vincent Perez, Identités!, Gao Bo, Les Offrandes, Jean-Yves Cousseau
• MEP
• February 8 to April 9, 2017
→ Website…

Saison 2
Orlan, Michel Journiac, Martial Cherrier, Gloria Frydmann
• MEP
• April 19 to June 18, 2017

Saison 3
A Japanese Season and Bernard Pierre Wolff
• MEP
• June 28 to August 27, 2017

Saison 4
Liu Bolin, Pablo Bartholomew, Collection Anne et Patrick Poirier, Biennale des Photographes du Monde Arabe
• MEP
• September 6 to October 29, 2017

Saison 5
Claude Mollard, Groupe de Chengdu, Marlene Dietrich, Prix AFD/Polka, Pietro Mussa
• MEP
• November 8, 2017 to January 21, 2018