Guide to Planning
Your Paris Honeymoon
La Vie Romantique in the City of Love. Can there be anything more romantic than a Paris honeymoon? From sipping champagne in a café a stone's throw from the Seine, to strolling hand-in-hand exploring the jardins & parcs, the Grands Boulevards and hidden streets, a honeymoon in Paris is a dream come true.
Luckily, seeing as it's the world's Most Romantic City, planning your honeymoon there will be a breeze.
From luxury & romantic hotel packages, to our list of the top romantic things to do and places to see, your honeymoon will create the memory of a lifetime.
The more you can plan in advance, the better your honeymoon will be. In addition to hotels and restaurants, we recommend you book your activities online, before you leave home.
So, put aside the guest list for a while and take some time for yourself as we help you plan every detail of your honeymoon in the City of Love.
Starting here, with our handy guide!
Romantic Hotels
Create Your Own Honeymoon Package!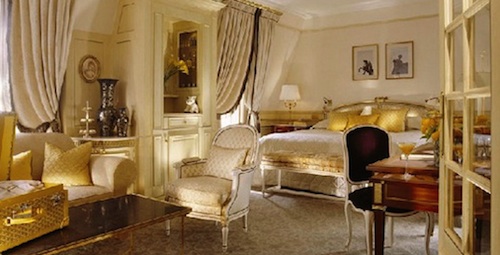 Create your own honeymoon package by viewing our list of recommended romantic Paris hotels.
Think bubbly, roses, cozy corners, and romance galore. And outside of your hotel there's another whole world or romance to explore.
Read and dream about these enchanting hotels, then begin your own romantic Paris adventure.
Romantic Luxury Hotels
How many times are you going to have a honeymoon in Paris? Why not do it right?
Paris invented the luxury hotel and its hotels still set the standard. Two or three days in these pampered surroundings are the best way we can think of to start a new life together.
Most of the Paris luxury hotels offer a romance or honeymoon package with champagne, special rates, or extra activities.
Day Trips from Paris
Personalize Your Experience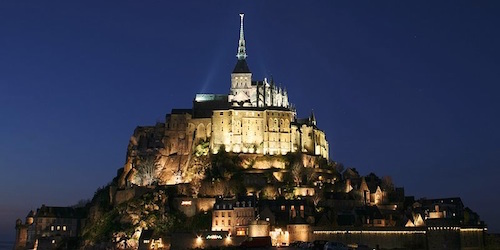 There's a lot to see of France just outside the city walls.
While you're on your Paris honeymoon be sure to set aside some time to take a trip or two to the French countryside on day trips or 2- and 3-day tours.
Take a minute to read our guides to day trips and other French vacations. All of them are easily reachable from Paris and will greatly add to your understanding of the pleasures of the country.
Romantic Horse & Carriage Ride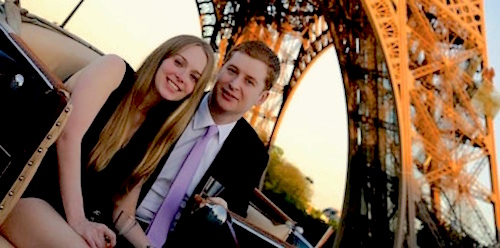 What better way to celebrate your honeymoon than a romantic horse and carriage ride that takes you to all the Paris sights: the Eiffel Tower, Champs Elysées, l'Arc de Triomphe and Trocadero?

It's the first time in 40 years that horse-drawn carriages have been allowed on Paris streets. The longer tour includes Champagne!
Skip-the-Line Eiffel Tower Tour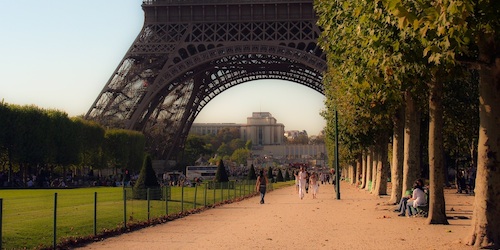 It's your Paris honeymoon and you don't want to waste time standing in line!
You're going to want to see this world-famous monument, but the line-ups are always long. Don't worry, though, we've got a solution.
A tour of the Eiffel Tower is a time-saving way to get to the top of the most famous monument in the world, for your romantic Paris honeymoon moment.
Seine River Cruise
Of course, you're going to want to take a cruise down the Seine to enjoy the wonderment of Paris, riverside.
Take a night cruise and experience the romance of Paris as seen from the most romantic river on Earth, the Seine.
There are a lot of fun cruises to choose from and we review them all in our Guide to Seine River Cruises.
A Seine River Cruise is also included with The Paris Pass »
Monet's Garden at Giverny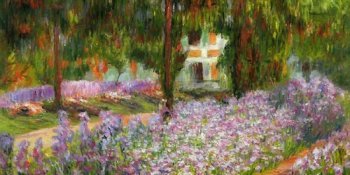 If you are planning a spring, summer or fall wedding, a visit to Monet's Garden in Giverny is a wildly romantic Paris honeymoon destination.
You'll be picked up from your hotel and driven through the Normandy countryside (only one hour from Paris) to have your own private moment on the famous Japanese bridge or the gardens that inspired Monet to paint the greatest Impressionist masterpieces.
Don't Miss a Single Paris Travel Tip.
Sign up for Le Petit Journal!
The Newsletter of Paris Insiders Guide
Don't Miss a Single Paris Travel Tip.
Sign up for Le Petit Journal!
The Newsletter Of Paris Insiders Guide