Paris Travel Planner –
A Step-By-Step Guide
When you're planning your trip it's nice to have friends who are Paris travel experts. Us! We have years of Paris travel experience, and we're happy to share it with you.
z-below-paragraph-1.shtml
Starting with our advice will help you plan a smooth visit to the City of Light. Let's make it the trip of a lifetime!
To get you started we've devised a fail-safe vacation planner, with easy-to-follow steps, making sure you do the right thing at the right time. Airfare and accomodations will be the biggest planning decisions, followed by activities planning.
You've got your passport, right? If you're coming from North America, the UK or Australia, that's all you need, no visa is required to visit France.
Okay, let's get started. Follow our step-by-step instructions to Paris vacation planning, or use the quick links to jump to the section of your choice.
Paris Vacation Planner Links

| | |
| --- | --- |
| | |
Okay, let's get started. Follow our tep-by-step instructions to Paris vacation planning.
Lock in Your Airfare
Forget about hotels and restaurants for a money, airline booking is the first step in your planning.
With thousands of accomodation options, you will find a place to stay in Paris, no matter what your travel dates.
The peak travel period to Paris is June through mid-September. Shoulder seasons are late September to mid-December Christmas in Paris is another high season that lasts from around Decemeber 18 through the first week of January.
Choose Your Paris Arrondissement
Flight dates booked? Now it's time to decide on accommodations.
If you're like most travelers, you'll want to stay in a central area of the city. As a visitor it's rare that you'd want to saty outside the city limits.
Paris is divided into 20 arrondissements and, of these, the most central (for tourist attractions) are:
• Right Bank: 1st, 2nd, 3rd, 4th, 8th.
• Left Bank: 5th, 6th, 7th.
In our guide to Paris Arrondissements you'll learn more about these neighborhoods, where to stay, and what to do in each arrondissement.
Find the Perfect Hotel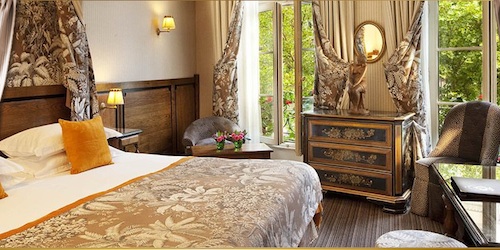 At Paris Insiders Guide we've reviewed a lot of Paris hotels in all areas of the city.
There are scores of hotels to choose from. Left Bank hotels and Latin Quarter hotels. Charming hotels and luxury design hotels, and so many more that it's hard to know where to begin! Don't worry, though, a good place to start is by reading our Paris Hotel Guide.
Or use these handy links to all our hotel categories —
Arrange Your Airport Transfer
Getting To & From CDG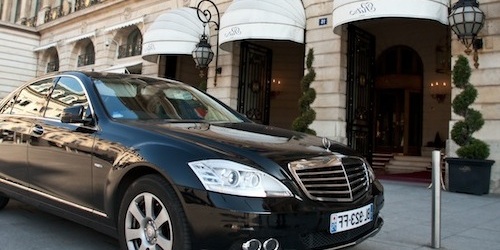 Happy with your hotel and arrondissement? Good. Before we forget, let's arrange to get you from Charles De Gaulle Airport (CDG) to central Paris, and back again!
The most common way to get from the airport to the city is by taxi. But, our favorite ways are shuttles or a private car service. With these you can expect to be picked up near your arrival gate and delivered right to your hotel or apartment. Read our complete guide for more information.
You're in Paris!
Yippee! We got you to Paris and you're snuggled into your cozy hotel. Now we need to plan your Paris activities in Part Two.
Reminder – Plan Your Special Event
Plan Your Special Event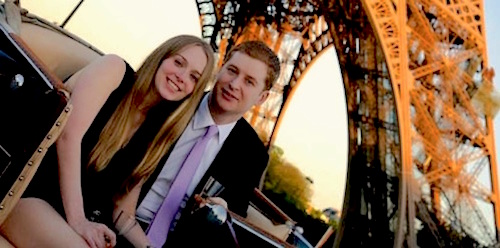 Paris is a great place to celebrate special events.
Perhaps a marriage proposal, a honeymoon, a special birthday or anniversary, or Christmas in Paris.
Use our tips & advice to create an event in Paris that you'll never forget. Start here, with our guides to —
Don't Miss a Single Paris Travel Tip.
Sign up for Le Petit Journal!
The Newsletter of Paris Insiders Guide
Don't Miss a Single Paris Travel Tip.
Sign up for Le Petit Journal!
The Newsletter Of Paris Insiders Guide