Paris Travel Guide –
eBook FAQs
Easy ways to download & read our travel eGuides. One of the most convenient ways to read any Paris travel guide, including ours, is in eBook form.
Here we're going to tell you how to buy an eGuide, how to download it to your computer, how to read it on your computer, and how to transfer it to other devices such as iPads, iPhones, and Kindle readers.
If you feel your stomach tightening up just thinking about how to use this technology, relax. None of this is dificult and there are a lot of good resources out there to help you do it.
Let's start by talking about how to buy our Paris travel guides – our eGuides.
How do I Buy an eGuide?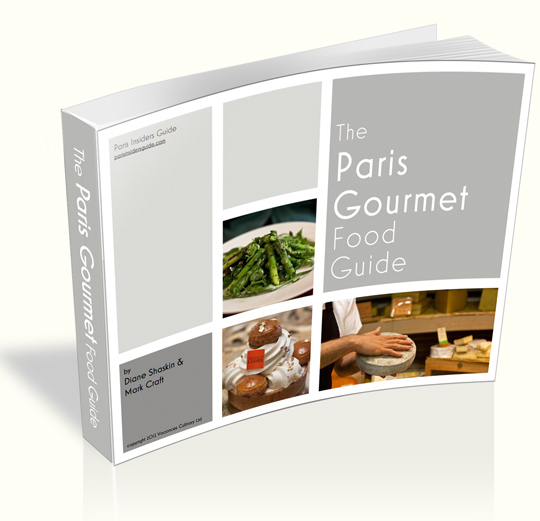 Go to the page about the eGuide you're interested in, such as The Paris Gourmet Food Guide »
You'll see a big yellow button that says Buy Now. Like this —

When you're ready to purchase your copy, click on the…you got it, the big yellow button. You'll be taken to PayPal where you can pay with a credit card.
PayPal, by the way, is the most trusted, and most secure, way to pay for products on-line. We not only recommend it, we use it ourselves.
How Do I Download After Paying?
At PayPal, after you've completed payment, you are taken to the receipt page with the name Voconces Culinary Ltd (our company name) on top.
You need to do one more thing. In the right-hand column of the PayPal receipt page, click on "Return to Voconces Culinary Ltd". Here's what it looks like …

Once you click on that link you'll find yourself at our eGuide dowload page, where there's a download button that you just can't miss!…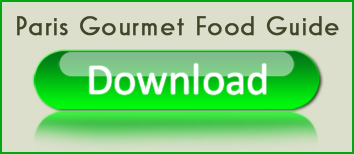 And that's it! Click and the eGuide automatically downloads to your computer or device. Remember that some eBooks are big files, so it may take a few minutes to load.
How Do I Read an eGuide on My Computer?
Your eGuide will have downloaded to whatever folder you have specified on your computer. Often that is a folder called (logically!) "Downloads". You may want to move the eGuide file to a more convient folder, depending on how you have set up your computer file structure.
To read the eGuide, navigate to the eGuide file and click on it. That's all you should have to do. On almost every computer these days a PDF reader will open up the eGuide and allow you read it whenever you want.
PDF readers are such programs as Adobe Acrobat, the free Adobe Acrobat Reader, Apple's Preview, and whatever graphic (that is to say, photos and PDF) reader is installed on your computer.
If you don't have a PDF reader installed on your computer (and that's quite unlikely these days), you can download the free Adobe Acrobat Reader here »
How do I Transfer My eGuide to My iPad?

Method One —
Mail It To Yourself. Perhaps the easiest way to transfer your eGuide to your iPad is by emailing it to yourself.
You usually do that by dragging the eGuide icon (from whatever folder it is in) to your email program icon. For example, drag the eGuide file icon from the Downloads folder to your Apple Mail program icon. The eGuide file automatically attaches to your email. Address the message to yourself and send it.
Then go to your iPad and check your mail. In the message that contains the eGuide file, tap the file name and the attachment will download and open as a preview in Mail. (Remember that this may take a few minutes.)
At the top of the iPad screen you'll see the "Open In…" button. Tap that and choose "Open In… iBooks" from the menu. The eGuide is now downloaded to your iBooks reader.
When you go to iBooks on the iPad you'll see a buttom at the top left that allows you to select "Books/PDFs". Your eGuide is in the PDFs section.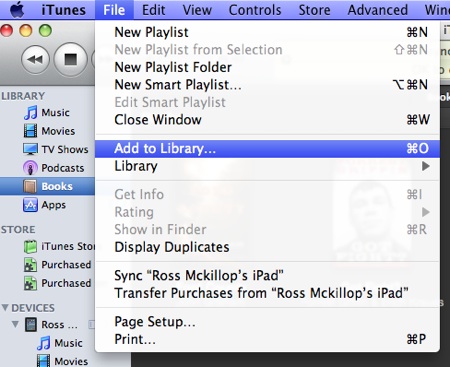 Method Two —
Add It To Your iTunes Library
. In the iTunes "File" menu, choose
"Add to Library"
, navigate to the eGuide file and select it. You'll now find the eGuide in the
iTunes Library
Books section.
Still in iTunes, to copy the eGuide to your iPad (or iPhone) select the device and choose the "Books" tab in the right-hand window. There you can select the eGuide to download it to your device.
How do I Transfer My eGuide to My iPhone?
Paris Travel Guides – eBooks.
Transferring your eGuide to your iPhone is almost exactly like transferring it to your iPad, so please read that section first. The only differences are:
a. If you're transferring by email, once you've opened the email on your iPhone, and tapped and downloaded the preview of the eGuide, you'll see a button with an arrow in the top right corner. Click on that and select "Open in "iBooks".
b. Your eGuide will now be on your iBooks shelf, in the PDFs section. To switch between Books and PDFs in iBooks, tap on the button at the top center of the iBooks screen that reads either "PDFs" or "Books". A menu appears that allows you to choose the PDFs section.
Transferring your eGuide using iTunes is the same for both your iPhone or iPad.
How do I Transfer to My Kindle Reader?
Paris Travel Guides – eBooks.
Current Kindle Readers are programmed to display PDF files, such as our eGuides.
All you need to do is drag-and-drop the files from the computer to your Kindle (when the Kindle is connected to the computer by a USB cable).
There's more information at the bottom of this Amazon page »
Don't Miss a Single Paris Travel Tip.
Sign up for Le Petit Journal!
The Newsletter of Paris Insiders Guide
Don't Miss a Single Paris Travel Tip.
Sign up for Le Petit Journal!
The Newsletter Of Paris Insiders Guide